ShortList is supported by you, our amazing readers. When you click through the links on our site and make a purchase we may earn a commission.
Learn more
Daredevil: Born Again director and first re-cast role revealed
Vanessa Fisk is to be played by a new actor in Daredevil: Born Again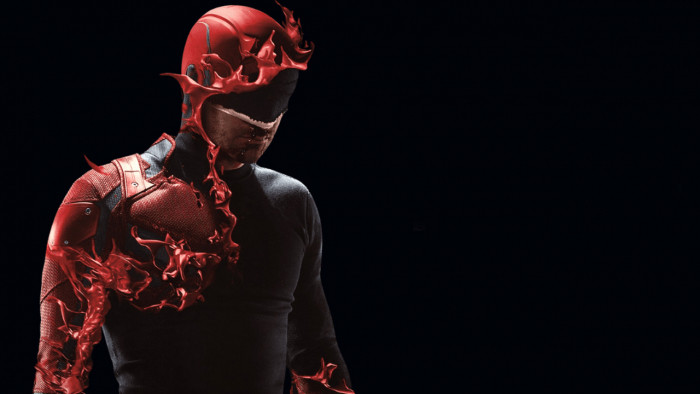 Disney Plus's upcoming show Daredevil: Born Again now has a director attached.
A reboot of the successful Netflix show is happening at Disney Plus and while it was recently revealed the Daredevil cast who are returning, we now know who the director will be to help the series - it is TV veteran Michael Cuesta, according to The Hollywood Reporter.
Cuesta's previous directorial jobs include Dexter, Homeland, Six Feet Under and, most recently, Accused - an American take on Jimmy McGovern's BBC show from 2010.
Daredevil: Born Again is set to begin production this month, and will be a longer season than we're used to from Marvel shows, with 18 episodes in this run.
It should feel partly like a continuation of the last Daredevil TV adaptation, which streamed on Netflix originally but migrated to Disney Plus in March 2022. Charlie Cox returns as Daredevil and John Bernthal plays The Punisher, as we learned last week.
However, in an interview with NME last year, Cox implied the new show won't be quite as dark and gritty as the old Daredevil, saying "My instinct is that on Disney+ it will be dark but it probably won't be as gory…Let's take the things that really worked, but can we broaden? Can we appeal to a slightly younger audience without losing what we've learned about what works?"
A slightly lighter touch would bring the tone more in-line with the other Marvel shows available on Disney Plus.
Vincent D'Onofrio returns in Daredevil: Born Again, while other actors confirmed for the show include Michael Gaston and Michael Gandolfini.
However, Vanessa Fisk will be played by Sandrine Holt, in place of Ayelet Zurer who had the role in Daredevil's Netflix years. Holt has previously been seen in shows including House of Cards, Better Call Saul and Homeland.
Matt Corman and Chris Ord are the series's writers, a duo who worked together on series like Covert Affairs and The Brave.
The show shares its name with a 1986 comics run written by Frank Miller, in which Matt Murdock's life is ruined after his identity is revealed to his nemesis Kingpin. However, at this point it is not clear how much the TV show's story arc will mirror that of the comics.
Daredevil: Born Again is expected to air in Spring 2024.
Related Reviews and Shortlists