ShortList is supported by you, our amazing readers. When you click through the links on our site and make a purchase we may earn a commission.
Learn more
Black Mirror Season 6 heads to Netflix - this is what the critics think
The dystopian anthology series is back with a star-studded selection of tales.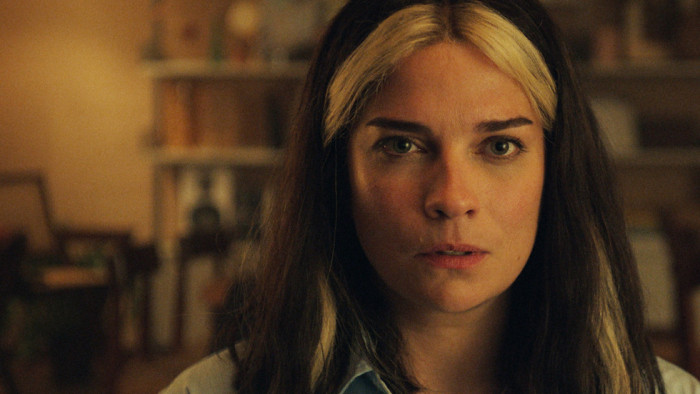 The wait is over: Black Mirror Season 6 has arrived on Netflix and is streaming in its entirety right now.
The show, which is created by Charlier Brooker and Annabel Jones, took something of a lengthy sabbatical from Netflix. There has been a four-year gap between Season 5, which consisted of three episodes, and season 6.
While nothing has been confirmed, it is thought that there were some rights issues with the use of the Black Mirror name, when both Brooker and Jones left the House of Tomorrow production company to set up their own production company. Wit their new company they had signed up to a long term deal with Netflix.
In lieu of any new Black Mirror episodes, we instead got Death to 2020 (and 2021), the interactive show Cat Burglar and Attack Of The Hollywood Cliches!
Brooker is back to what he does best, though, with Black Mirror Season 6 another searing indictment of the tech-obsessed world we live in right now.
The Black Mirror Season 6 episodes are titled: Joan Is Awful, Loch Henry, Beyond the Sea, Mazey Day and Demon 79.
The episodes are star studded, with the likes of Salma Hayek, Michael Cera, Rob Delaney and Annie Murphy all starring.
The reviews are in for Black Mirror Season 6 - this is what the critics have to say...

--- The Guardian gave it four stars, noting: "It is, overall, a fine collection of new episodes. Whether any will stick in the mind and become as revered as Hated in the Nation or Be Right Back, or as loved as San Junipero, I doubt."
The I reckons that Joan Is Awful brings some brilliant black humor to the show: "In classic Brooker style, Joan is Awful twists and turns over and over until you're not really sure where or who you are. But it's all conceived with knowing irony and never takes itself too seriously. It's certainly one of Black Mirror's most explicitly funny episodes to date."
The Times says of Black Mirror Season 6: "The new series of Black Mirror has five episodes, each totally distinct, each at least an hour long, each easily original enough to have been stretched out into a feature film. For any normal film-maker that might be a life's work. For Charlie Brooker it's merely series six."
The AV Club says that Season 6 gleefully pokes fun at streaming sites, explaining: "The result is an eclectic collection—in both tone, genre and subject matter (as anthologies are wont to do)—and one which makes for a brilliant weekend bingefest. Sure, there's an air of "having your cake and eating it" when it comes to the show's dim view of streaming platforms. (At times, it feels as if Brooker has conveniently forgotten he's in bed with Netflix.)"
The Hollywood Reporter calls the season "hit or miss" but does notes: "Fans of the show's tech-dystopia thought exercises might be disappointed to see the series cast them off altogether, and the shift in focus still yields as many misses as hits. But by breaking from those old constraints, Black Mirror sets itself up for a freer, wilder, more intriguing future."
Collider thinks this of the new season: "Each episode may not be a standout in and of itself, but Season 6 is so distinctly varying that no two installments fail by being too similar, either. Perhaps it goes without saying that going into this season blind is the best favor you can do for yourself in advance."
Related Reviews and Shortlists