Whether you're running, jumping, throwing or catching; progress cannot be recorded by just your memory, track your stats with only the best fitness trackers you can get, whatever your sport.
If you're thinking of updating your old Fitbit, check out our best Fitbit list to find out which one is for you
---
Best fitness tracker for golf….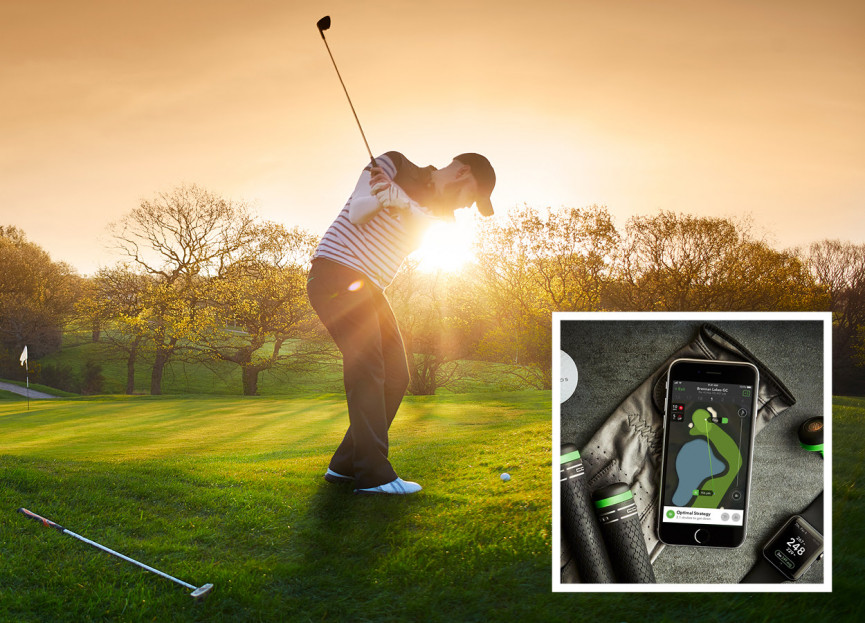 There are over 40,000 golf courses mapped to the inch within the Arccos system – a whole world of golfing knowledge in your pocket, letting you learn not only from your own performance, but from loads of other people's too. It's like having an all-knowing caddie that you aren't expected to pay, feed or listen to, who also has supernatural powers of analysis. Even better, with a sensor attached to every club in your bag, it records every swing in detail. Worried that all gives you an unfair advantage? Fret not: it's been officially deemed acceptable under the Rules of Golf.
---
Best fitness tracker for football…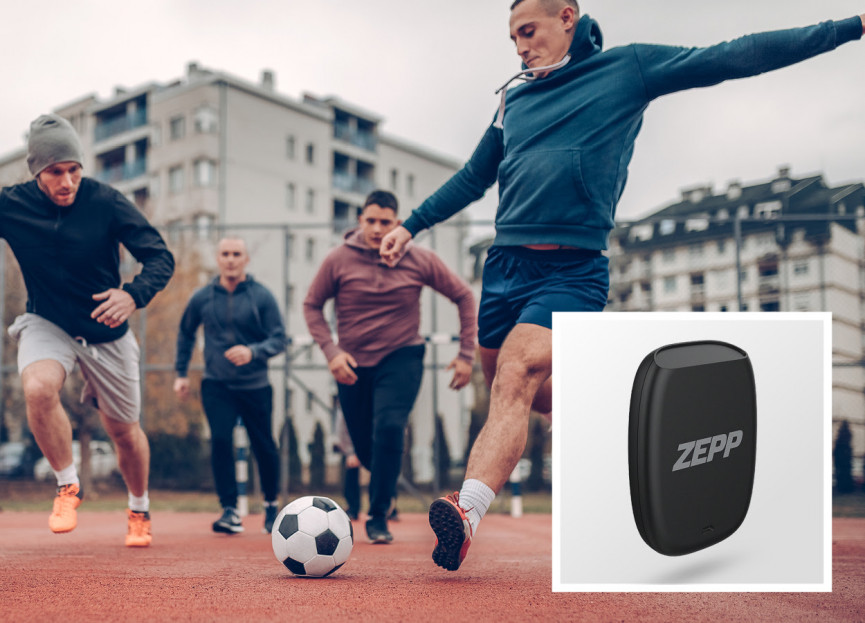 One day, we will all be assimilated into the cloud and play football within giant virtual games of FIFA played by the gods on spectral consoles. But until then, there's Zepp Play Soccer. Wear a small sensor on the calf of your dominant leg and you're there. Synced to your phone via Bluetooth, it measures your movement – split into walks, runs and sprints – as well as the quantity and speed of your kicking. There's also a video highlight mode that captures the action up to 12 seconds before you hit record, and a team game option so players can compare stats against one another.
---
Best fitness tracker for tennis…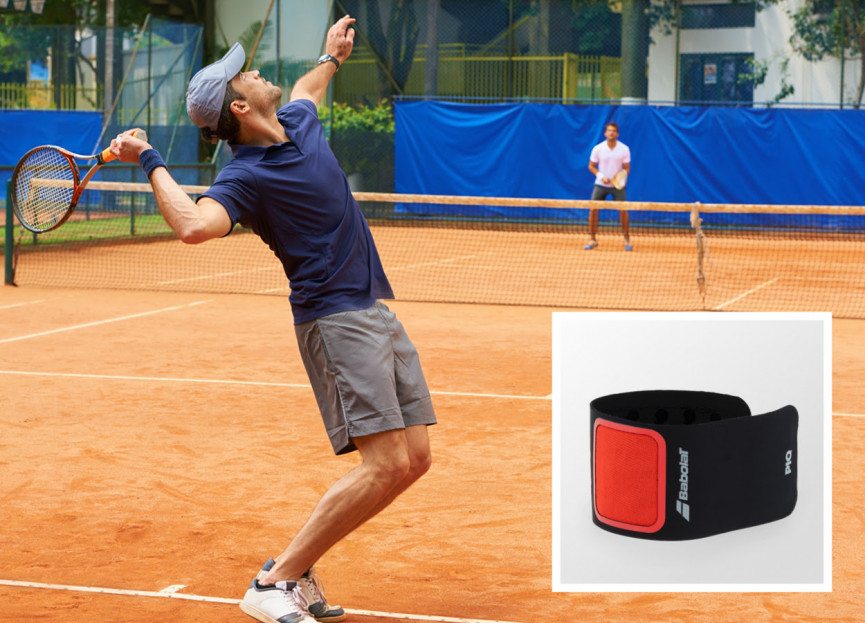 Delivering real-time analytics to your wrist like a Fred Perry/Dick Tracy fever dream, this lets you track your speed, spin, the type of stroke and your general game progress, giving you probing insight into exactly where you need to work harder. A joint project between racket manufacturers and sports robotics experts, it's all down to an adorable little box known as the PIQ Robot strapped on your arm, counting and analysing your forehands, backhands and slams. Let it know extra important data like court surface and you'll get a really clear picture of where you are as a player.
---
Best fitness tracker for surfing…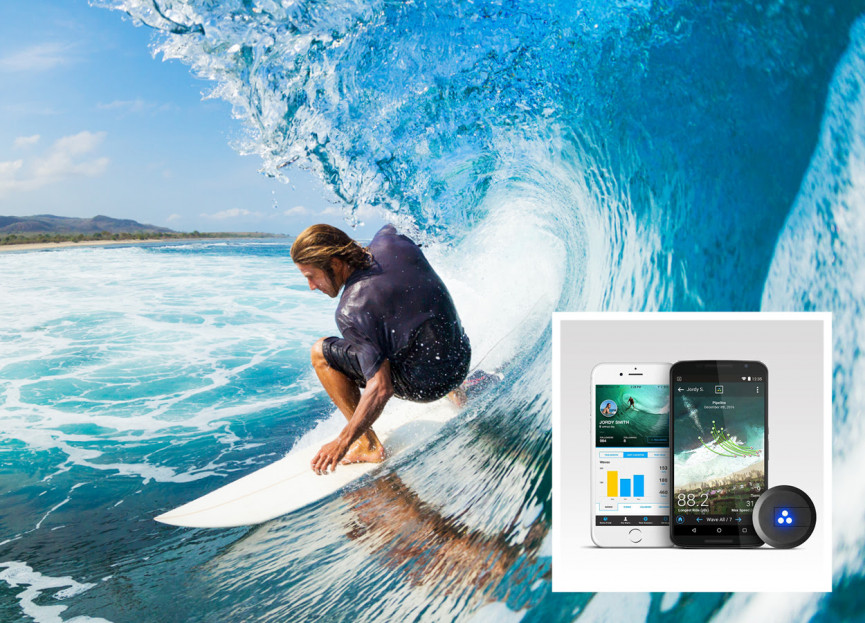 As well as keeping track of all your stats, the Trace system can ingeniously sync up with a GoPro, automatically producing an edited highlight reel with overlaid speed, angles and distances. Using analytics to know where the action is, it'll cut together all the interesting bits – and as luck would have it, the interesting bits and the really cool-looking bits tend to be the same. Knowing exactly how long you spent in the air is one thing, but having ridiculously badass proof is another, better thing.
Best fitness tracker for basketball…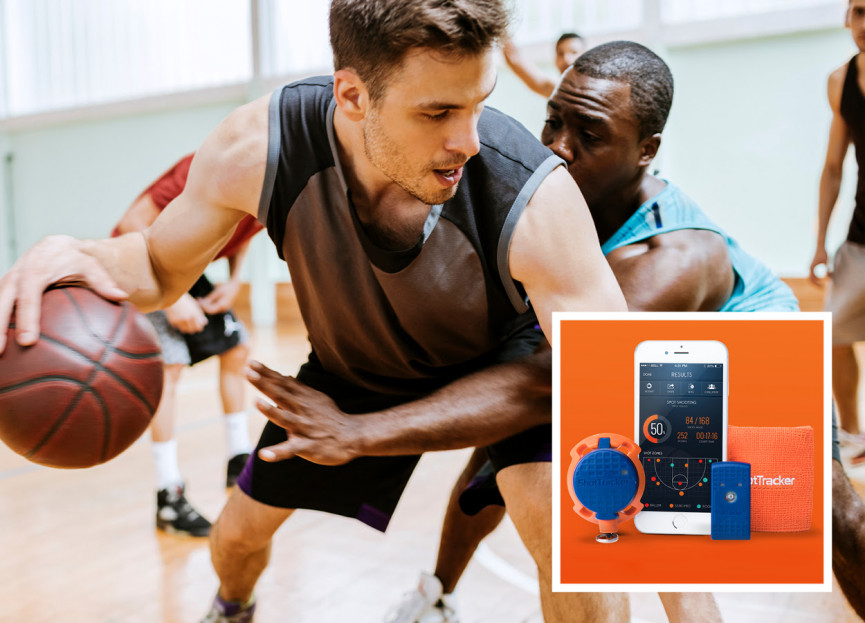 You might not see it on TV much, but basketball is the one of the most-played sports in the UK. There is a big, swanky, Magic Johnson-endorsed ShotTracker system for whole teams to use, which uses sensors in the ball and mounted above the court to analyse everything going on in a game. But there's a more affordable version aimed at the solo baller, with sensors on the wrist and fastened to the net – as well as tracking, it comes with a bunch of practice drills, skill-improving exercises and the real world equivalent of mini-games.