ShortList is supported by you, our amazing readers. When you click through the links on our site and make a purchase we may earn a commission.
Learn more
Comic Con 2019: 10 best movie and TV show reveals
Get your geek on, with these trailer and comic tidbits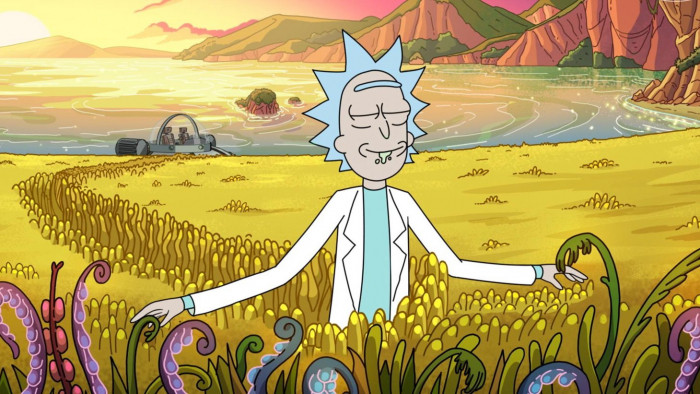 San Diego Comic Con 2019 is here and that means a bounty of geek gluttony is upon us. We're excited. Heck, anyone with a passing interest in sci-fi and comic books should be excited.
There has been a ton of news but we've boiled it down in the Shortlist style to present to you the 10 best movie and TV show reveals at Comic Con 2019 - a musty mixture of movies and TV shows that are set to make pop culture, well, pop.
1. Marvel's Phase 4 plans revealed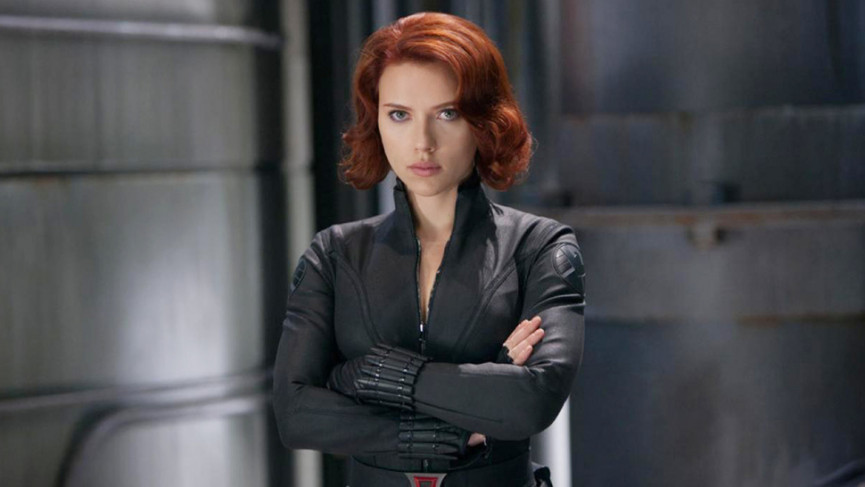 What's after Endgame? Well, it turns out there's going to be quite a lot. More information about the Bourne-like Black Widow movie prequel was revealed as well as the title for Thor 4 - Thor: Love and Thunder. We also found out that Natalie Portman will be playing Lady Thor in the movie. The second Doctor Strange will be called Doctor Strange in the Multiverse of Madness, while Blade will be rebooted with the fantastic Mahershala Ali to star. There were also confirmation about The Eternals in Phase 4, as well as The Fantastic Four. Phew.
2. WestWorld: three times the charm
The first Season 3 teaser for WestWorld was a big jump from what we have seen so far. It built a world away from the park and also introduced the brilliant Aaron Paul who will have a big part to play in the new season. More footage of WestWorld was revealed and it asks more questions than offers answers, naturally.
3. Terminator: Dark Fate looks great
Before Comic Con, we weren't convinced by the new Terminator. The first trailer was pretty good but we couldn't shake off that feeling that it could be more like Genisys than Judgement Day. With Deadpool director Tim Miller on board, this shouldn't be the case. So when Edward Furlong was revealed to be in the new movie as John Connor we jumped for joy.
4. The Expanse ... expands
Currently top of our best Amazon Prime series list, The Expanse was saved from being cancelled by Amazon Prime and now we should find out if this was the right thing to do - and not just because Bezos wanted to keep one of his favourite shows going, like some sort of crazed Roman emperor. Comic Con finally provided a trailer and the new season looks great.
5. Good Place, the final goodbye
We have to admit that we wiped away a tear when we read The Good Place creator Michael Schur's tweet that the next season of the show would be the last. Then we came to our senses. As great the characters are, the third season tied itself into convoluted knots - and nothing has come close to the amazing twist ending of season one. Here's hoping that 13 more episodes can make the Good Place great again. Sorry, good. We mean, good. While there's no new footage, some bloopers have appeared and they are great.
6. Picard's the Star
He owns a vineyard and he's got a dog. That's about as much as we knew about the retired Jean-Luc in Picard. And, to be honest, if it was just a series about him supping vino and stroking his mutt we'd watch the hell out of it. But there's a lot more going on as the below trailer reveals. And he's accompanied by some brilliant fan favourites, including Data and Seven of Nine.
7. More Rick and Morty
It's been too long without Rick and Morty. Dan Harman's comic creation has surpassed Community in our eyes as the best thing he's ever done, and we're salivating at the thought of getting more alternate world adventures with the duo. We do know there will be 10 episodes and Cartoon Network has given them a deal for 70, which is just joyous. And this first-look trailer is hilarious.
8. Witcher teased
Henry Cavill currently looks like a bloody good cosplay version of Geralt. That's because all we have to go on so far are some lovely images where he hasn't quite grown enough stubble. The Comic Con footage shows a lot of promise, even if it's a little too reliant on CGI. It also shows that this
best Netflix TV shows
contender is a definitely an adaptation of the books and not the best-selling game.
9. The end of Preacher's sermon
Preacher is a brilliant, rather under-watched, show on Amazon Prime. Its fourth season is confirmed to be the last and we'll be sad to see the characters disappear from our screen. Yes, Jesse's and Tulip's southern drawls are a little grating at times, but some of the greatest episodes of TV in a long while are in this series (Hitler in season 2 is a brilliant standout). We can't wait to see what ending season 4 brings - and judging by the final trailer, it looks like the apocalypse.
10. You can leave your Bat on
DC has been brilliantly pushing the boundaries of exclusivity for a while with its TV shows. Hot off Supergirl casting the first transgender superhero (played by a fantastic Nicole Maines), Ruby Rose will play the titular lesbian superhero. The first trailer (and her appearance in the Arrowverse crossover) were great, so we can't wait to see more of her in action. We did get another little tease, Batwoman getting a bat tattoo - which is just asking for trouble, really.
Related Reviews and Shortlists