ShortList is supported by you, our amazing readers. When you click through the links on our site and make a purchase we may earn a commission.
Learn more
7 things to know about the Terminator, according to Arnold Schwarzenegger
He's back in Dark Fate, which has got Arnie thinking about the past...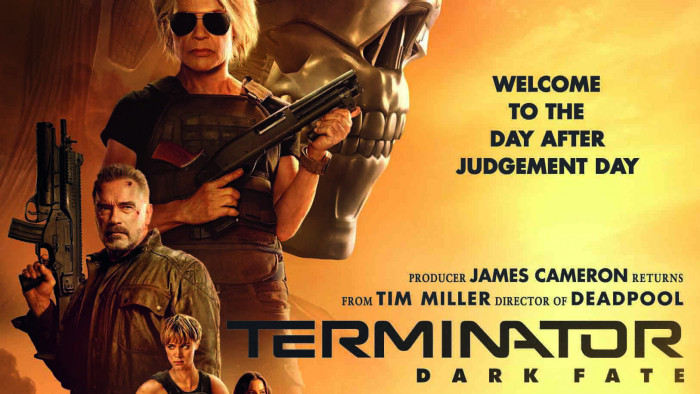 He told us he would be back! That's right, Arnold Schwarzenegger has returned as the T-800 in the latest Terminator movie Dark Fate, but this time the killing machine is a little more weathered and, dare we say it, human.
Billed as the spiritual successor to the first two, classic, Terminator instalments, Dark Fate starts off where Terminator 2 ended, the day after Judgement Day.
Directed by Tim Miller who breathed new life into Marvel with the filthy and furious Deadpool, the movie has all the trapping of what we all love about The Terminator, but with even more added action.
To celebrate the home release of the movie, we caught up with Arnold Schwarzenegger to talk about the role he's embraced for some 35 years now...
TERMINATOR: DARK FATE is available to own on 4K Ultra HD, Blu-ray and DVD now.
Buy now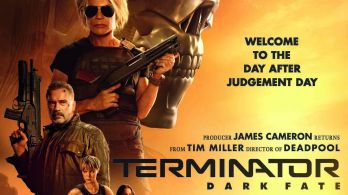 Terminator: Dark Fate
£13.99
Linda Hamilton and Arnold Schwarzenegger team up once more for Terminator: Dark Fate, directed by Deadpool's Tim Miller.
Buy on Amazon now
---
1.Dark Fate is old-school Terminator "It's kind of like going back to the old days of Terminator," says Schwarzenegger. "And it has more action in it than any of the other Terminators have ever had. More unique action. And the visual effects are unlike anything you've ever seen. It's another Terminator movie with a totally different story and it has Jim Cameron's fingerprints all over it. Also, Linda Hamilton's."
2. He got T-1000 vibes off of new Terminator Gabriel Luna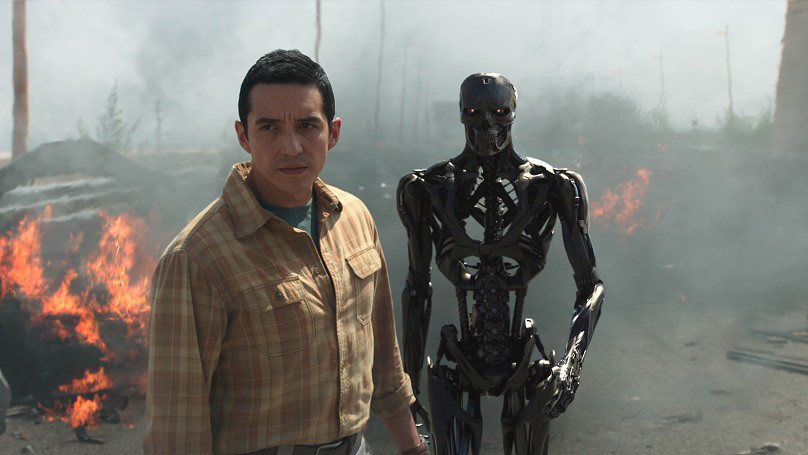 "Gabriel reminded me a lot of Robert Patrick [who played the liquid-metal T-1000 in Terminator 2]," reckons Schwarzenegger. "He was the leaner, meaner version of me, the terminator that is not relying on just strength and speed but is relying on other abilities. Even more abilities than the T-1000 had. The REV-9 is the most sophisticated model that you can get."
3. Arnie didn't speak to anyone on the original Terminator set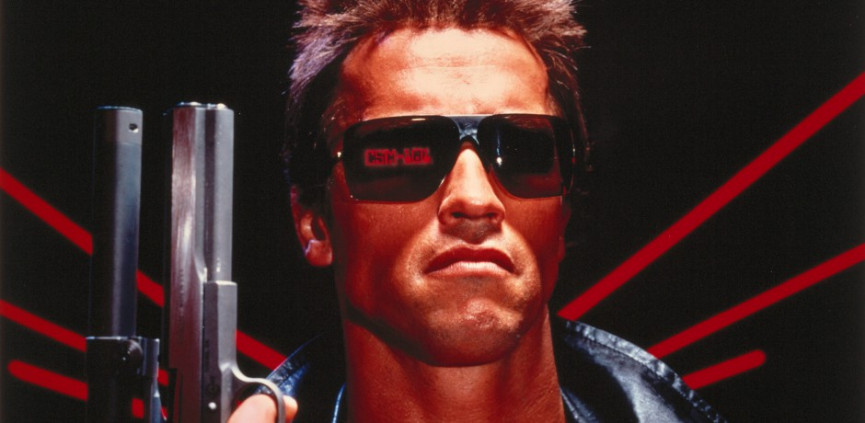 "I literally paid no attention to anybody in the first movie," he recalls. "I lived in my own kind of shell, because I was the Terminator, you know? I came to the set, I did my scenes, then I split. I didn't talk to anybody, deliberately."
4. He and James Cameron bonded over a love of knives...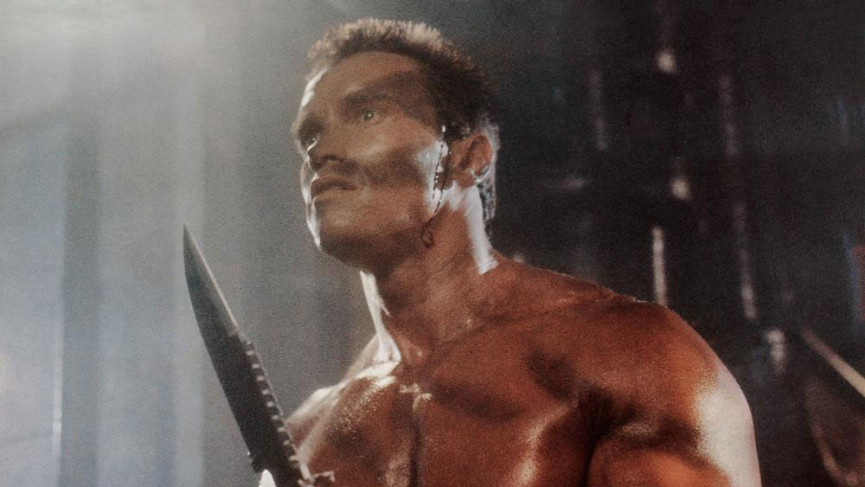 "I've known him since 1983. Cameron and I clicked right away," says Schwarzenegger. "And I think it was not necessarily because of anything else other than we were both like kids and liked similar things. We were both into knives. He knew which company made what knife. So did I. So, we talked about the difference between a hand-crafted knife and a hard-mounted knife. And swords, Samurai swords, and how they have been folded seven times. It was all that stuff. We both knew a lot about weapons."
5. ...And Harley Davidsons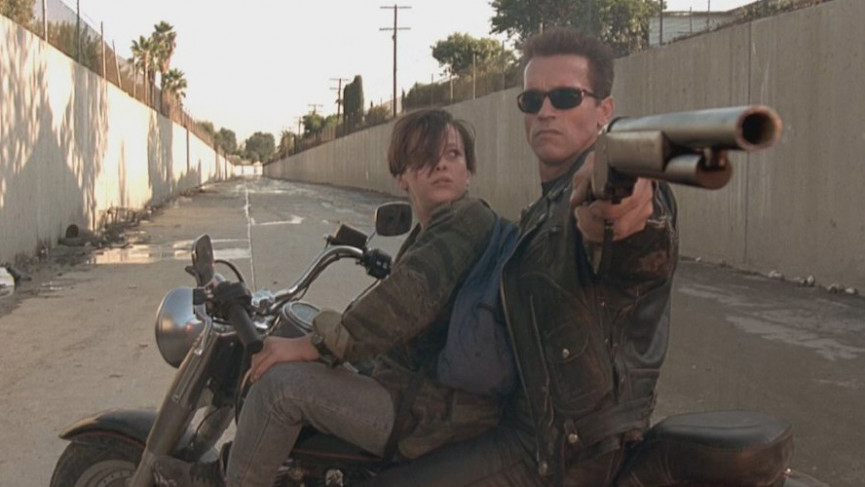 "After we had finished filming, in the morning, after filming all night, Jim and I jumped on our motorcycles and went on a ride. Ever since then, we still go on motorcycle rides together at the weekends. He still has his Harley Davidson. And I still have the old Harley Davidson, from Terminator 2, that he gave me as a birthday gift. He was always just a great friend."
6. He loved Deadpool "I loved what Tim Miller [director of Dark Fate] did on Deadpool," says Schwarzenegger. "I had a meeting with him and [at the time] he was going to do a second Deadpool. I said, 'I want to be directed by you.' And he ended up dropping out of Deadpool 2 and he moved over to the Terminator and I was really happy about that.
"The way he pitched Dark Fate to me was great, too. He was like, 'We're going to bring Linda back, and she's going to be a big part of the story'."
7. Titanic and Avatar are his favourite non-Arnie movies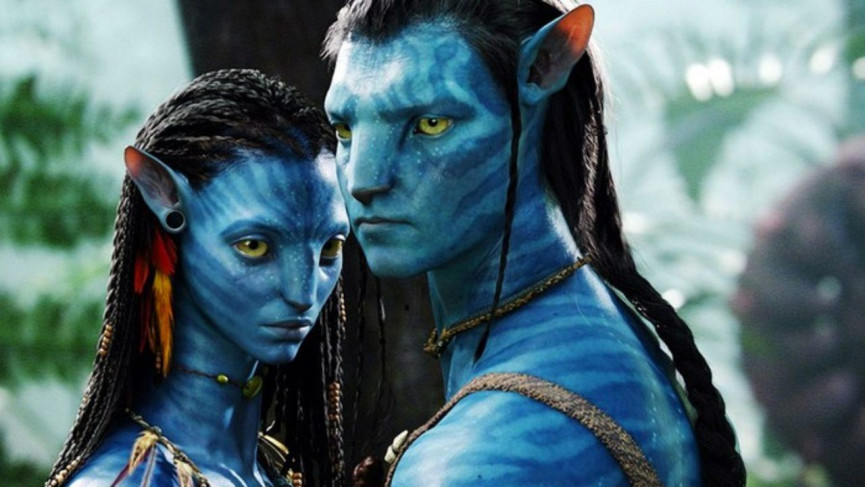 "[The new] Avatar movie is going to be a great, great story. I've seen them, several times, filming the underwater stuff, the most difficult kind of stuff, and it looks extraordinary. You know, whenever anyone mentions my favourite movies, ones that I'm not involved with, I say: Titanic and Avatar."
Related Reviews and Shortlists