ShortList is now ad free and supported by you, the users. When you buy through the links on our site we may earn a commission.
Learn more
Best Arnold Schwarzenegger movies: 10 great films, ranked
To celebrate Terminator: Dark Fate, here's our favourite Schwarzenegger flicks.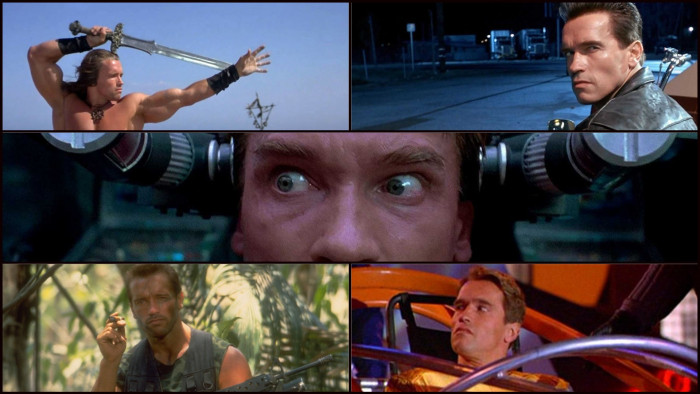 If you are a child of the '80s, then you'll agree with us that growing up with the movies of Arnold Schwarzenegger was a very special experience. His massive name emblazoned on a VHS would mean one thing: that movie would rock, hard.
Whether he was carrying an actual tree, covering himself in mud to hide from an ugly alien, or getting his ass to Mars, his towering performance would always turn an average film into a fantastic one.
UPDATE: Terminator: Dark Fate is out in the US now. The movie is a direct continuation from Terminator 2. So that means the three sequels that weren't quite up to the high spec are forgotten about. This is a great move, as was bringing back Linda Hamilton as Sarah Connor. Also, director Tim Miller, fresh from Deadpool was the ideal choice to helm Dark Fate.
Arnold may well be 72 now, but his action days are far from over. He's back as the T-800 in Terminator: Dark Fate - his beard may be greying but the one liners are still there. To get you in the mood for the new movie here, in no particular order, are the 10 best Schwarzenegger movies - according to Shortlist.
You can read our in-depth selections below. But, after much voting, Terminator 2: Judgement Day is your top pick, and Predator comes in a close 2nd.
Best Arnold Schwarzenegger movies
Related Reviews and Shortlists