They are one of the rare retailers who opt out of flash sales and heavy discounting, but this year Apple have announced they will be  holding a Black Friday sale for one day only. 
But, true to form, they are being a little vague about just what we will be able to save on. The tech giant have only given enough details to get you hooked in, but not a huge amount else.
They hint at deals on Christmas gift collections (to tick everyone off your list), photography kits (Apple do drones FYI. Yeah, we know) games, toys and music.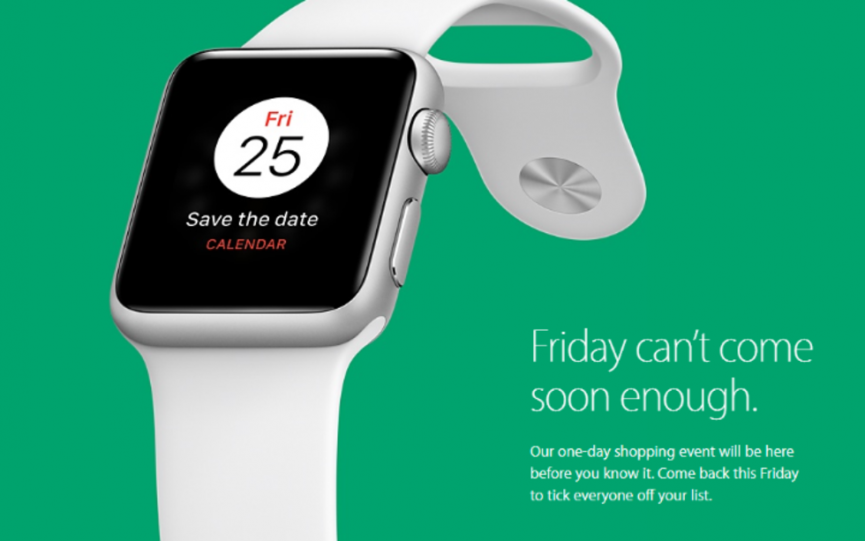 They're also offering free delivery on online orders over £40, but obviously what everyone's hoping for are price cuts on phones, tablets and laptops, especially with the long anticipated release of the new MacBook last month.
We're not talking meagre discounts, Apple, bundling gift cards like you did in 2013 and 2014 won't cut it. We will revolt.
Trying to figure out how the hell to get a Genius' attention in store can be challenging enough, mix in discounts and desperation and you have a Molotov cocktail of human behaviour.
If you value your physical safety, your best bet is to hit the Apple site from midnight tonight.
And if you simply cannot wait to save money, check out our best online Black Friday deals in menswear and totally random stuff that are already live (and include Apple stuff on sale via other retailers) to fill your boots.