ShortList is supported by you, our amazing readers. When you click through the links on our site and make a purchase we may earn a commission.
Learn more
Ant-Man and the Wasp: Quantumania reactions are in - this is what the critics are saying
The latest Ant-Man has had its world premiere and the reactions are out.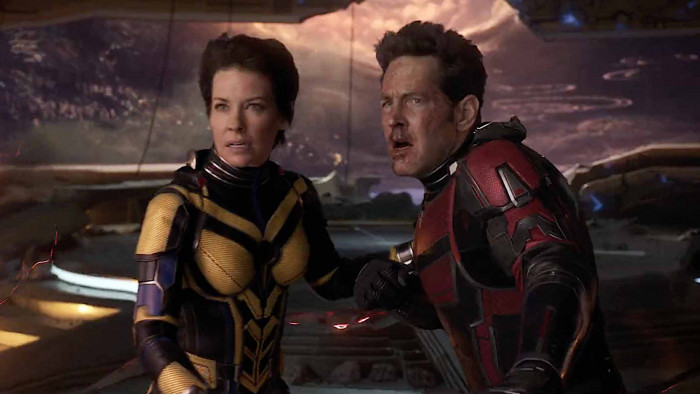 Ant-man and the Wasp: Quantumania officially kicks off Phase 5 of the MCU. The movie has just had its premiere in LA and reactions for the film are flooding in.
After what was a soft launch of sorts for Jonathan Majors' Kang The Conquerer in Marvel TV show Loki, we are finally getting to see what the new MCU big bad is made of, thanks to them being the main villain Ant-man and the Wasp: Quantumania.
The third Ant-Man movie focuses on Scott Lang (Paul Rudd), Hope Van Dyn (Evangeline Lilly) and Lang's daughter Cassie Lang (Kathryn Newton) as they head to the Quantum Realm, where they take on their most ambitious adventure yet.
The movie come soon after Black Panther: Wakanda Forever premiered on Disney Plus and is seen as the catalyst for Marvel's next phase. In short: if you think Marvel has been treading water of late then things are going to happen here that will have huge repercussions for the MCU going forward.
While full Ant-man and the Wasp: Quantumania reviews are yet to be written, critics were allowed to share their thoughts about the film on social media. Here's a selection of spoiler-free reactions for what is the 31st MCU movie to date...
---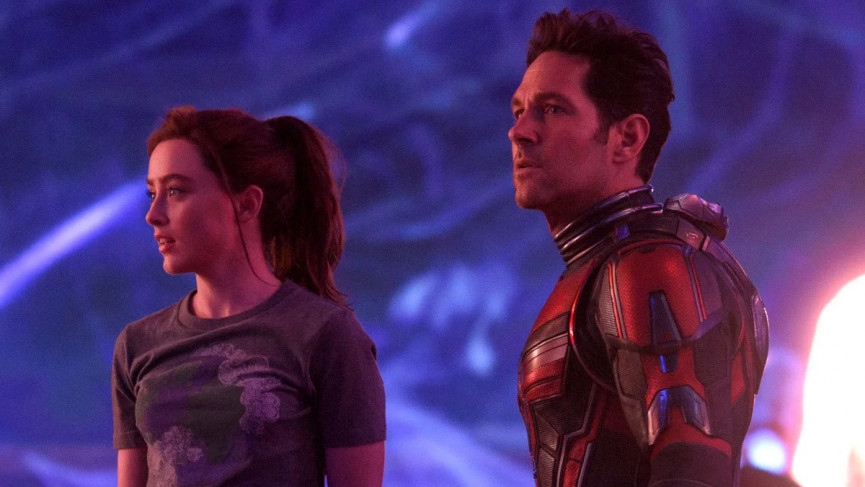 As you will read from the following Tweets, there is a lot to like in the new Ant-Man movie, with a number of people referencing Star Wars. However, there are some reservations about the first act and the strangeness of the movie.
What is clear, though: Kang as a villain absolutely rules...
There comes a point where every franchise has to get weird, and the MCU has done just that with #AntManAndTheWaspQuantumania. Like all his other roles, Jonathan Majors remains endlessly compelling. pic.twitter.com/cxWEcoKTze
— Brian Davids (@PickYourBrian) February 7, 2023
ANT-MAN AND THE WASP: QUANTUMANIA … trying to imagine a Marvel novice, "one ticket please," then getting two hours of variant and multiverse talk. Jonathan Majors is great as Kang and for a good portion of the movie Michelle Pfeiffer is the main character, which is awesome
— Mike Ryan (@mikeryan) February 7, 2023
#AntManAndTheWaspQuantumania has way too much going on -- it's tough to connect emotionally to any of it. Jonathan Majors' Kang is a charismatic, intense baddy and visually awesome, but the threat he represents is too abstract. Review @CNET on Feb. 14. pic.twitter.com/42bDJobRgc
— Sean Keane (@SpectacularSean) February 7, 2023
Marvel's #AntManAndTheWaspQuantumania is a strong start to Phase 5. I now understand why it's called #Quantumania. JonathanMajors is excellent as Kang and cannot wait to see where this all goes. 2 after the credits scenes and both are very good. pic.twitter.com/62Ch3w2O5N
— Steven Weintraub (@colliderfrosty) February 7, 2023
Had an absolute blast watching #AntManAndTheWaspQuantumania. Creative, irresistibly energetic and filled with some great action sequences. Welcome Jonathan Majors -such a bad ass. The effects are superb. pic.twitter.com/KdVB7qvl2E
— Jazz Tangcay (@jazzt) February 7, 2023
#AntManAndTheWaspQuantumania gives some heavy Star Wars vibes! Fantastic performance from Jonathan Majors who is incredible as the big bad villain. Make sure to stay for 2 post credit scenes!
— Jamie Broadnax (@JamieBroadnax) February 7, 2023
The best Star Wars movie since 2018 is #AntManAndTheWaspQuantumania. It's a huge sci-fi adventure with gorgeous world building that feels almost little un-Marvel in how much world building there is. But it's got humor, heart, Kang completely rules & Michelle Pfeiffer steals it. pic.twitter.com/vRO2Poko2s
— Germain Lussier (@GermainLussier) February 7, 2023
Jonathan Majors is a force in #AntManAndTheWaspQuantumania. He's compelling, chilling, and already giving a top notch performance. I love the complexity he brings to Kang with literally a single look. MCU really won with this casting pic.twitter.com/4W8VCLGFBv
— Nora Dominick (@noradominick) February 7, 2023
PHASE 5 HAS BEGUN! The new #AntMan movie is like a psychedelic rollercoaster full of frightening & hilarious oddities, plus one VERY menacing Kang. Big STAR WARS vibes meet the MCU at its freakiest & most inventive. MODOK is a riot, but Jonathan Majors conquers. Loved the ride! pic.twitter.com/gdJqHld3rT
— Erik Davis (@ErikDavis) February 7, 2023
Ant-man and the Wasp: Quantumania is out on the big screen 17 February, 2023.
Related Reviews and Shortlists