ShortList is supported by you, our amazing readers. When you click through the links on our site and make a purchase we may earn a commission.
Learn more
Amazon's next big James Bond adventure revealed - and Brian Cox stars
No Daniel Craig in sight, but you might just win £1 million.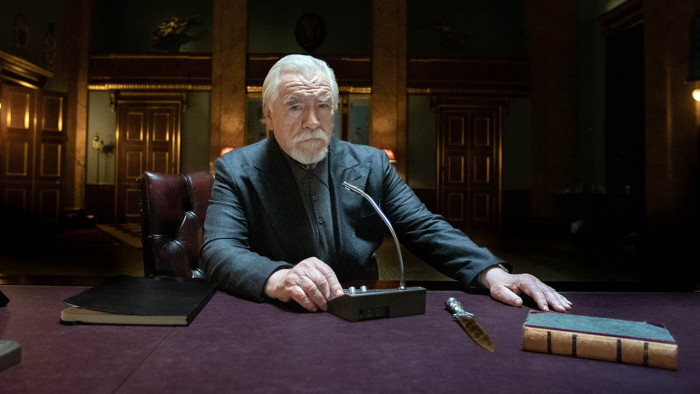 Amazon has cast Brian Cox in a strange new show coming to Prime Video that blends competitive reality TV with the world of James Bond, called 007's Road to a Million.
007's Road to a Million is absolutely not the next big James Bond movie, but it sounds intriguing.
Brian Cox plays the role of "The Controller", a figure who asks the contestants questions when they reach certain milestones scattered across the world. The show is filmed in locations seen in the James Bond films, including the Scottish Highlands, Jamaica and Venice.
Amazon describers this character as "villainous and cultured," suggesting we can expect to see Cox chewing on some scenery in this one.
Presumably there will be more action-heavy challenges between the questions, but so far we only know these will involve "conquering physical obstacles."
Roping James Bond into a gameshow may sound a bit tenuous, but at least Amazon is splashing the budget on some pretty locations. Scared of the Dark with Danny Dyer this is not.
The contestants play in pairs, and each has a chance of winning up to a million pounds.
Villain and tormentor
"I got to see how ordinary people would cope with being on a James Bond adventure. As they travel the world to some of the most iconic Bond locations, it gets more intense and nail-biting. I enjoyed my role as both villain and tormentor, with license to put the hopeful participants through the mangle," Brian Cox said in a statement, although this reads to us as something Amazon's marketing team wrote, and Cox grudgingly signed off.
There's no release date for 007's Road to a Million yet. Amazon simply says it will arrive "later this year." We do know it will be a global release, though, and will of course stream on Prime Video.
While we can picture Brian Cox sliding right into the role of a shadowy James Bond universe side character, he has never acted in a James Bond film to date.
The next James Bond film is not expected to be released until 2025 at the earliest. Bond producer Barbara Broccoli said, in 2022, "we're reinventing who he is and that takes time. I'd say that filming is at least two years away," as reported by Deadline.
Have an opinion on whether Dan Stevens, Emily Blunt or Daniel Kaluuya would make the best Bond? Vote on our shortlist of actors to become the next James Bond.
Image Credit: Amazon Prime Video
Related Reviews and Shortlists