ShortList is supported by you, our amazing readers. When you click through the links on our site and make a purchase we may earn a commission.
Learn more
The best sci-fi movies on Netflix that are out of this world
Amazing sci-fi films you need to be streaming...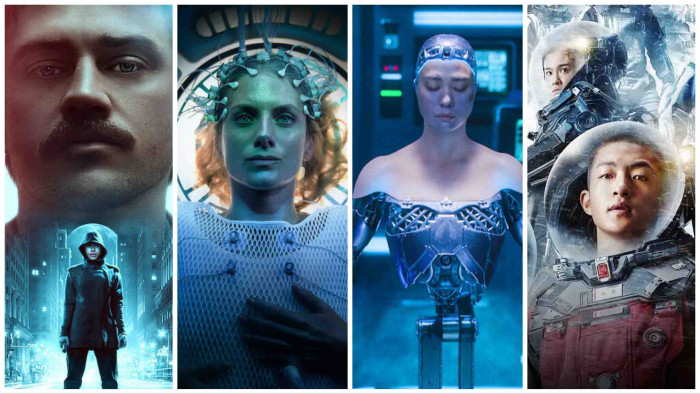 Science fiction movies are big business these days, straying well beyond the old boundaries of the nerdy and the niche, and all but taking over the mainstream. You'd better believe that Netflix wants a slice of this stargazy pie.
The streaming giant has commissioned dozens of sci-fi movies over the past few years, and these productions cover a surprising amount of ground. There are cerebral art films, epic blockbusters, heart-racing thrillers, and biting satires. The only thing that joins most of them together, really, is some form of futuristic or speculative setting.
Note that we've only picked out original Netflix productions for the following list, not because there aren't some fantastic non-Netflix sci-fi movies on the service – there most certainly are – but because the chop-and-change nature of the streamer's roster makes selecting a stable list practically impossible.
Not that this matters. Netflix has more than enough sci-fi gems to fill out a list of 20. The question is, which of these Netflix sci-fi movies is your pick? Make sure you vote below.
The best sci-fi movies on Netflix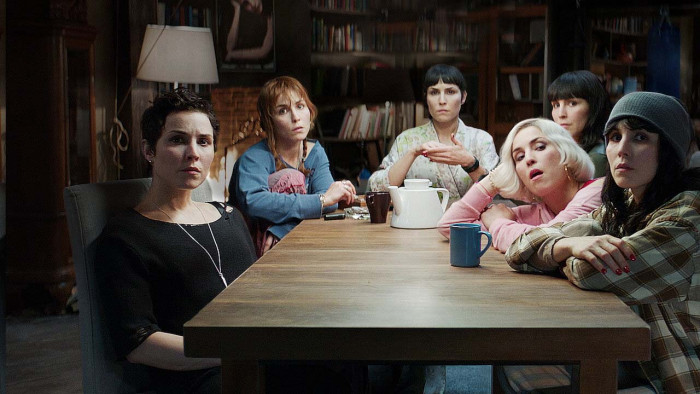 1

. What Happened to Monday
Noomi Rapace, Glenn Close and Willem Dafoe star in this high-concept sci-fi about a future world riven by overpopulation, resulting in the enforcement of a one-child policy and strict citizen surveillance. Into this dystopian landscape, Rapace plays septuplets who have been raised to pretend to be one and the same person, each only leaving the house on a set day of the week. It's a deliciously preposterous premise, and it leads to a gleefully violent action romp as covers are blown and our heroes are forced to fight.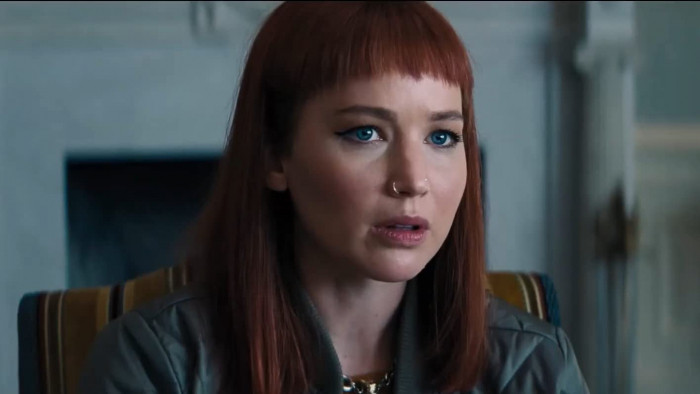 Some may question Don't Look Up's status as a true sci-fi movie, but the fact is it's (ostensibly at least) about the discovery of a world-ending meteor and the fanciful technological solutions employed to tackle it. Of course, what it's really about is the sheer absurdity of our current political discourse, in which the impending climate meltdown is waved away in the name of political expediency and cynical corporate interests. But, you know, in a star-studded sci-fi wrapper.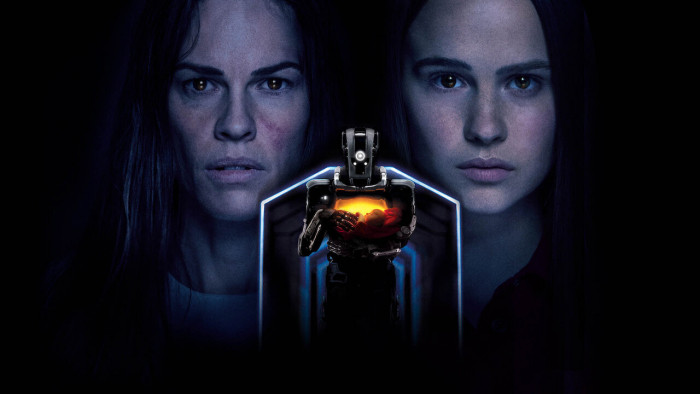 This Australian-American production concerns a post-extinction-event Earth and the siloed bunkers that have seemingly been designated to restore humanity. This is achieved by robotic 'mothers', each tasked with nurturing human embryos in isolation from the poisoned planet. Into one of these bunkers stumbles an injured stranger, played by Hilary Swank, who has a very different tale to tell our young occupant, played by first-timer Clara Rugaard. Who or what should our naive hero trust?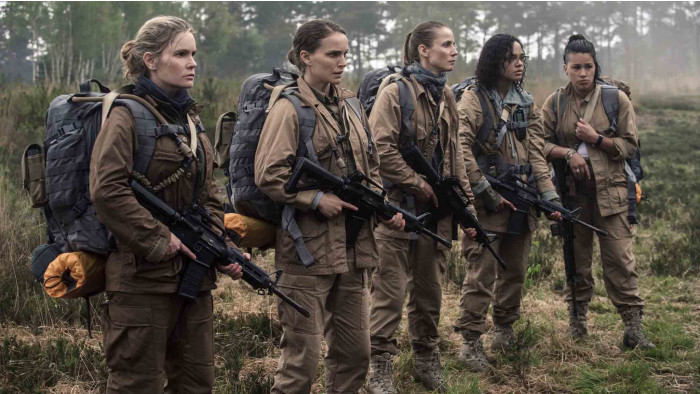 Having directed and/or written Sunshine, Dredd, and Ex Machina prior to turning his attention to Annihilation, Alex Garland clearly knows his way around a good sci-fi movie. This 2018 adaptation of Jeff VanderMeer's novel adopts a suitably trippy, hallucinogenic quality as Nathalie Portman's cellular biology professor joins a scientific expedition to investigate a strange meteor crash site. One of the more cerebral films on this list despite its moments of action and body horror, it's the kind of science fiction that worms its way into your brain like an alien parasite.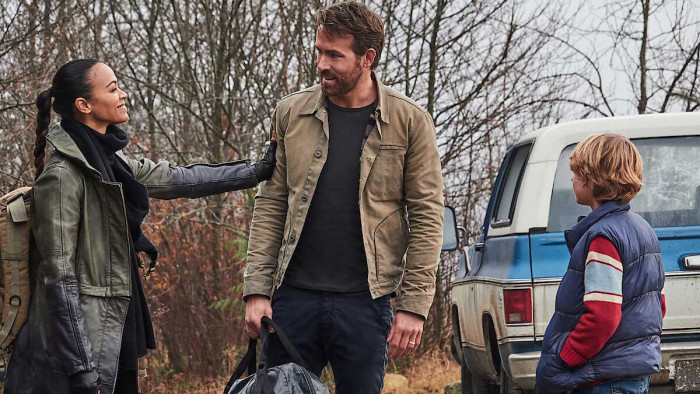 The Adam Project very much feels like the result of the infamous Netflix algorithm. In this case, the resulting ingredients list reads: Ryan Reynolds + sci-fi + '80s/'90s buddy comedy nostalgia + time travel, though the resulting movie gumbo turns out to be darned tasty. Reynolds plays a charismatic fighter pilot (of course) catapulted back in time to the modern day, who finds himself teaming up with his 12-year-old self to avert a dystopian future. The beats are familiar, the strokes broad, but The Adam Project is a perfectly entertaining slice of sci-fi silliness.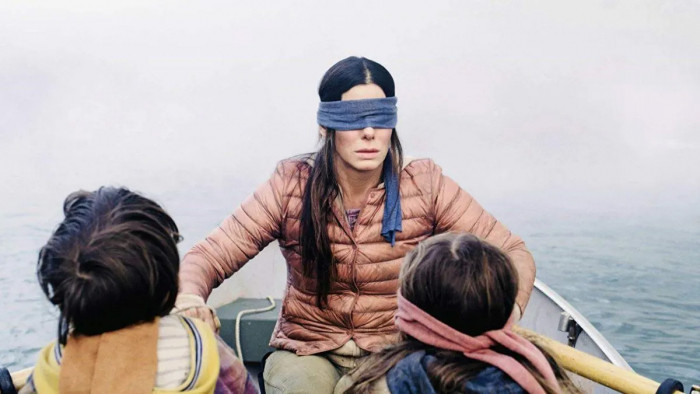 Sandra Bullock stars in one of the biggest Netflix hits of the past five years, in which humanity is decimated by a mysterious epidemic of suicides, seemingly brought about by invading entities who drive people mad on sight. The precise origin of these creatures is never really tackled, with the film's tight brand of horror-action centring around paranoia and jump scares, but it all feels very alien to us. Think A Quiet Place, but with a sightless post-apocalyptic world rather than a soundless one.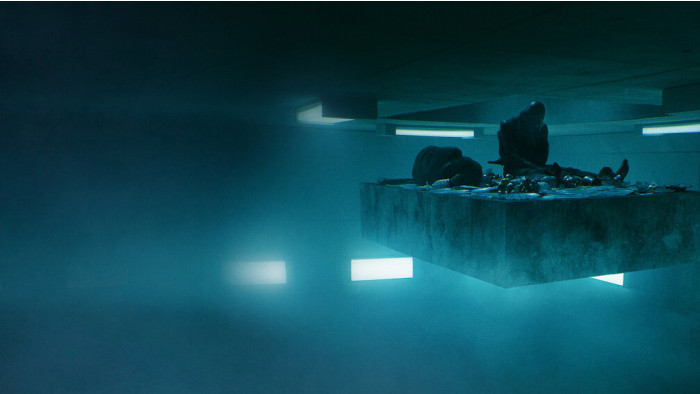 This jet black slice of social commentary features an unforgettably horrific setting – a futuristic tower block that serves as both a prison and a deadly experiment. Food is lowered from the top each day, prompting each layer to decide how much they take and how much they allow to pass through to their fellow participants below. Suffice to say, some of humanity's darkest impulses are explored in gruesome detail. The real world parallels are obvious enough, but The Platform manages to keep things fresh with some memorable twists and turns.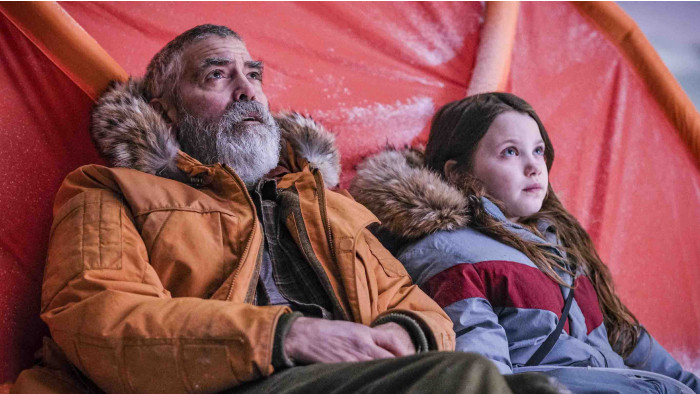 George Clooney both directs and stars in this thoughtful ecologically-focused sci-fi drama, in which a dying academic (Clooney) stationed on an isolated Arctic base struggles to warn Earth's last interstellar expedition not to return to their ruined planet. Along the way he encounters a mute girl, and a chance at redemption for his own personal failings. Meanwhile, out in space, the crew of the returning Aether have to contend with their own fight for survival.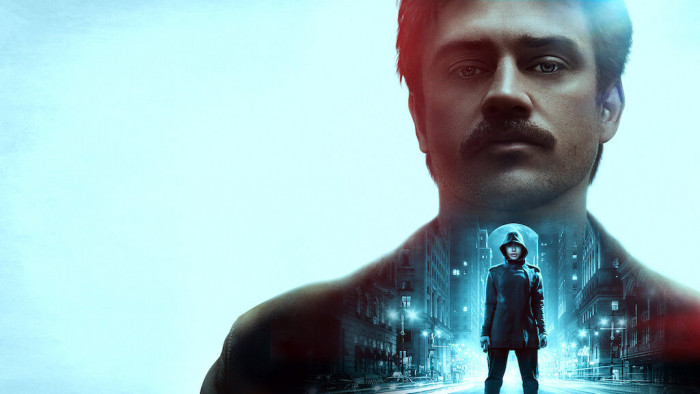 9

. In the Shadow of the Moon
In the Shadow of the Moon really knows how to pull the rug from under an audience, jumping between modern(ish) day and the late '80s on the trail of a mysterious serial killer. It's a detective mystery and a sci-fi thriller all rolled into one, and one that seeks to throw you off at every turn. It might not wholly hang together quite as well as it should, but In the Shadow of the Moon is one of the most original sci-fi movies on this list.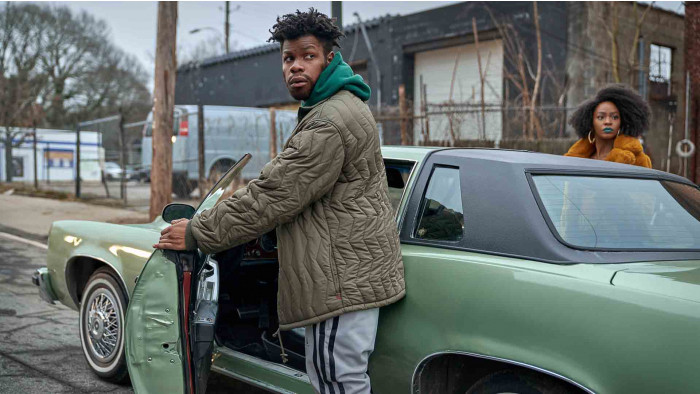 One of those big(ish) budget genre-splicing movies that could only truly exist in the Netflix era, They Cloned Tyrone starts out as a gritty urban crime drama, moves through some pronounced blaxploitation beats, before morphing into a full on sci-fi action-romp. John Boyega, Teyonah Parris, and Jamie Foxx star as a trio of low-lifes who put their petty squabbles aside to uncover a government social engineering conspiracy involving brain-washing and cloning. It's a wild ride alright. It's 2092, and a rag-tag crew of lowly 'space sweepers' is on clean-up duty sorting out mankind's detritus. When the crew discovers a young robot with a deadly payload, they find themselves tangling with powerful interests. Space Sweepers may ladle on the class politics with a pretty huge spoon, but it does so with charm and no little style. It's also refreshing for an international audience to see a South Korean spin on some familiar sci-fi tropes, which one of the Netflix successes that perhaps isn't talked about enough.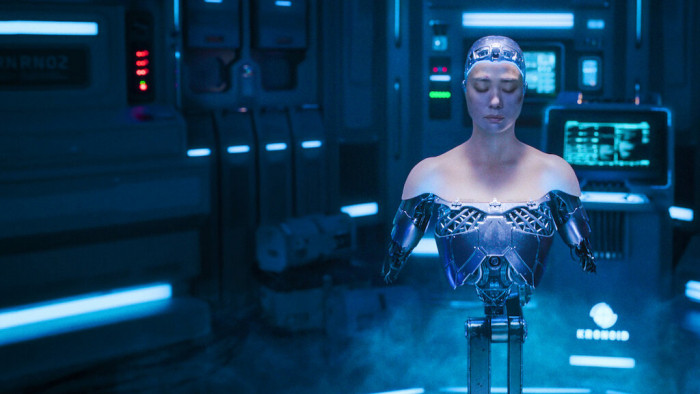 With Jung_E, South Korean director Yeon Sang-ho turns his attention away from the horror genre (Train to Busan) and superheroes (Psychokinesis) to apply his particular style to sci-fi. The year is 2194, and having rendered Earth uninhabitable, humanity now lives in space among a series of warring colonies. One side decides to use the consciousness of a legendary hero to develop a deadly combat AI, but what happens when the war ends? Jung_E explores the ethical quandaries, as well as diving into some relatable family and class dynamics.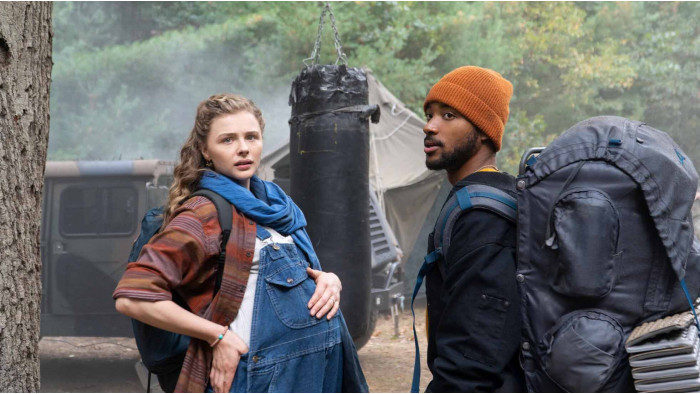 Chloë Grace Moretz stars as a young pregnant woman struggling to reach Boston with her boyfriend during a hostile AI takeover. We're not talking faceless personal assistants on the fritz either, as this just happens to be a near-future society that has accepted humanoid robot helpers into its homes. The tone throughout director Mattson Tomlin's debut film (as director at least – he previously wrote Project Power, found elsewhere on this list) is grounded and downbeat, more A Quiet Place than I, Robot, which helps sell the human drama.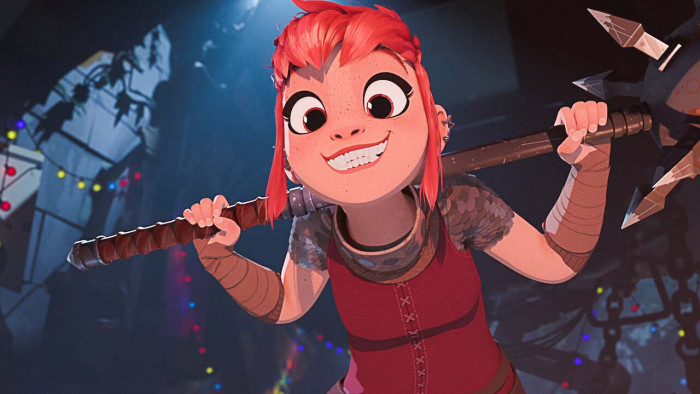 Nimona's appeal lies in its freewheeling creativity, and a willingness to mix things up. Its setting draws from both sci-fi and fantasy tropes, while it's computer generated foundation is enhanced by a beautifully hand-drawn art style – surely a nod to the story's origins as a graphic novel. Stir in a confident handling of LGBTQ themes, and you have one of the freshest animated movies of recent years. Chloë Grace Moretz voices the titular role, a chaotic shape shifter who joins forces with a knight (Riz Ahmed) falsely accused of murder.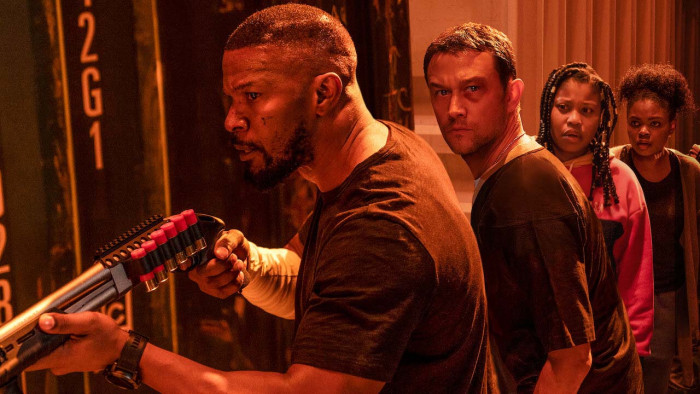 Written by Mattson Tomlin (Mother/Android), directed by Ariel Schulman and Henry Joost (Catfish), and featuring a stellar cast (Jamie Foxx and Joseph Gordon-Levitt), Project Power is an enjoyably action-packed sci-fi movie. In a near-future New Orleans, a deadly new drug called Power is flooding the streets. As its name suggests, Power has the uncanny effect of granting its users superpowers for five minutes at a time, leading to all manner of problems for local law enforcement. Gordon-Levitt plays the cop chasing the source of this drug down, through fair means and foul.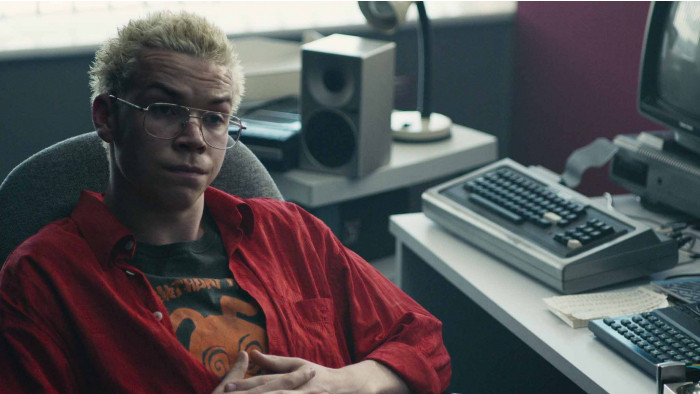 16

. Black Mirror: Bandersnatch
This one-off feature-length addition to Charlie Brooker's twisted Black Mirror universe really goes for broke. Adopting an ambitious choose-your-own-adventure structure, the viewer is encouraged to step in and steer the plot at various points. Said story is set in 1984, and concerns the creation of a cutting edge choose-your-own adventure game called Bandersnatch. Yep, it's pretty meta alright. Any further discussion of the plot is somewhat pointless, given its unique structure, but it's all shot through with the usual cynical view of humanity's relationship to technology.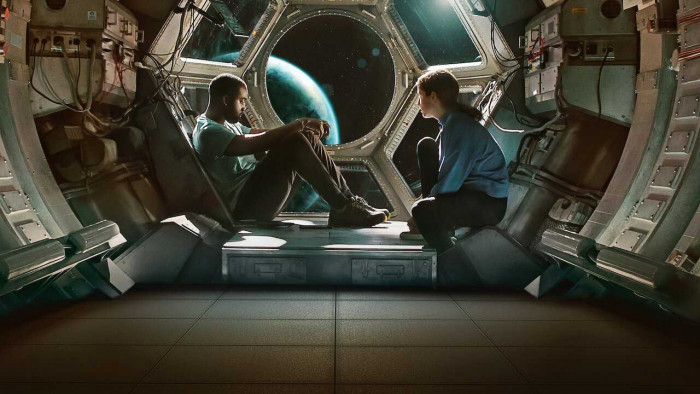 Stowaway posits one of those deliciously tantalising moral dilemmas that sci-fi does so well. On a two-year mission to Mars, a resource-limited crew of three discover that an accidental stowaway is aboard. It soon transpires that there's only enough air for three people to survive the journey. This sets up an entertainingly grounded (despite the outer space setting) proposition, as our talented crew opts to science their way out of an impossible situation, The Martian-style.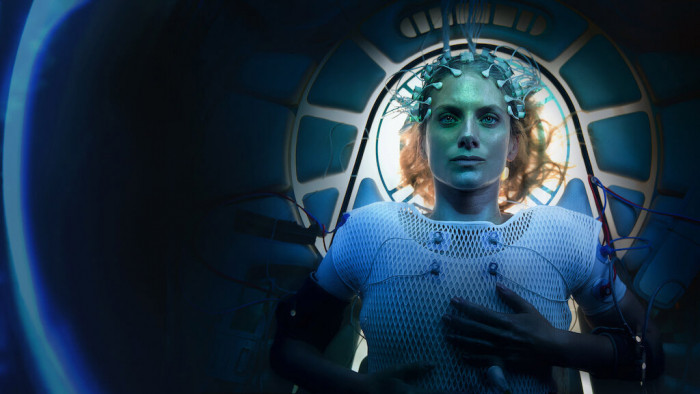 You don't need Ryan Reynolds to make a compelling movie about a person stuck in a box. Oxygen provides a compellingly claustrophobic twist by setting the drama in the future, where Mélanie Laurent's amnesiac wakes up in a cryogenic pod. As the title suggests, the air is running, forcing our hero into a desperate dialogue with an onboard AI. This French-language production might not have the big-budget thrills and spills of some of the other films on this list, but smart direction and a convincing lead performance will keep you engaged.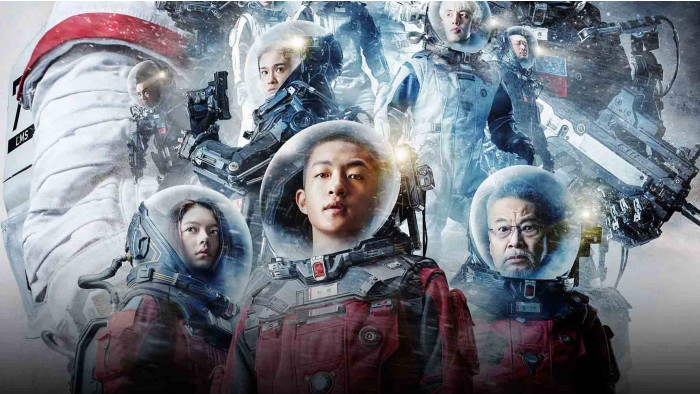 The Wandering Earth shows China picking up the epic sci-fi ball from Hollywood and well and truly taking off into orbit. Based on the short story by Liu Cixin, it tells the story of a future Earth being boosted away from an expanding Sun. When further disaster strikes (we're talking after the one where half of humanity is wiped out), Earth finds itself on a collision course with Jupiter, and a motley crew is assembled to try and kickstart its mighty engines. You certainly can't fault The Wandering Earth's ambition, that's for sure.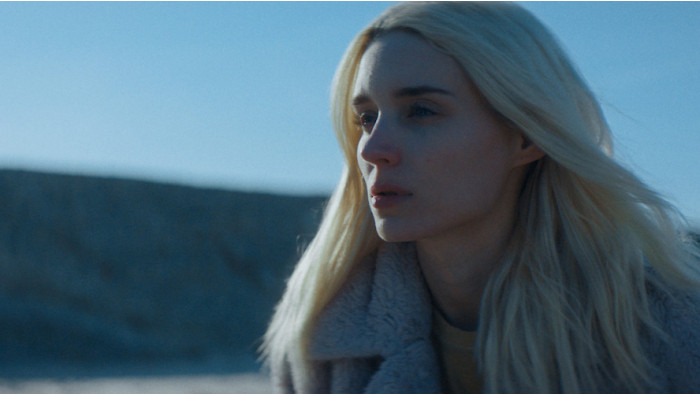 This sombre, high-concept movie combines science fiction with some pretty hard-hitting metaphysical musings. In a world and time not so dissimilar to ours, Robert Redford's Thomas Harbor has proved scientifically that the afterlife exists. The Discovery runs through some of the potential ramifications of such a breakthrough, which include a rocketing suicide rate. Jason Segel plays Harbor's son, who kicks against his father's research, while Rooney Mara plays the troubled soul he becomes involved with along the way.
All image credits: Netflix
Related Reviews and Shortlists