ShortList is supported by you, our amazing readers. When you click through the links on our site and make a purchase we may earn a commission.
Learn more
The 1980s was a golden decade for TV-addled kids growing up. While their teen-aged older brothers and sisters gorged on MTV, a veritable smorgasbord of phenomenal serialised cartoon series emerged to keep the pre-pubescents enthralled.

This was a truly global phenomenon too, despite the American dubs that most English-speaking kids will have encountered. Indeed, you may be surprised to go back and look at the best kids cartoons of the '80s and find out just how many of them were produced (either wholly or in part) in other parts of the globe.
We've narrowed our list down to a scant 10, but we could just as easily have gone double or even triple the size. Remember to vote for your faves below...
The best '80s kids cartoons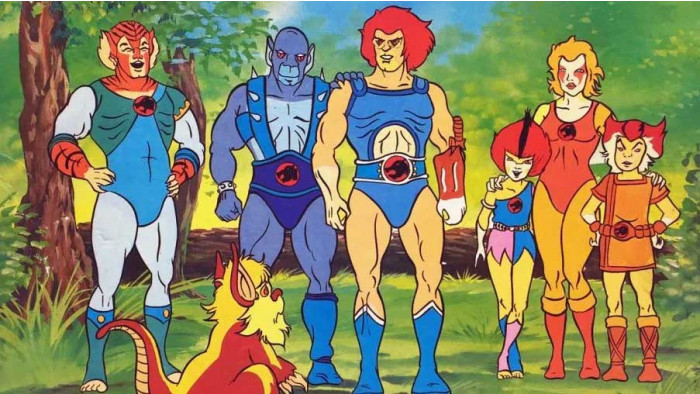 Every one of these top '80s cartoons has a great theme tune, but is any as heart-pumpingly stirring as that of Thundercats? Probably not. Cool opening aside, Thundercats had all the numbers for an '80s cartoon Bingo: lithe animalistic heroes, a lurid swords and sorcery universe, sci-fi trappings – Thundercats ticked all the boxes.
Absolutely key to Thundercats's unique appeal, however, was its incredibly fluid and kinetic animation, which came courtesy of Japanese animation studio Pacific Animation Corporation. It might have been conceived to sell toys (which it inevitably did), but Thundercats also had class.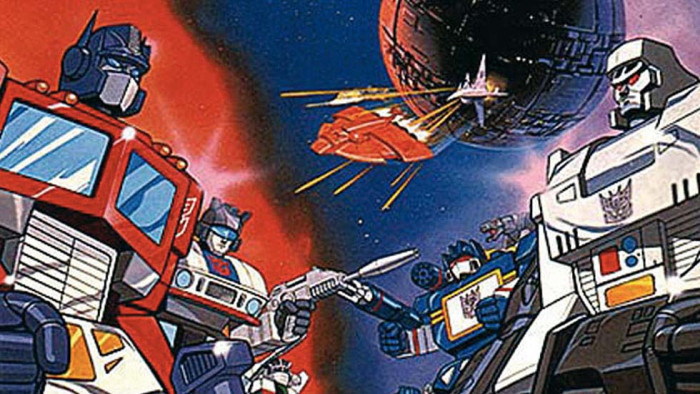 Transformers has to be the most enduringly famous '80s cartoon of them all, as evidenced by the Michael Bay reboot in the '00s. Put that cinematic monstrosity out of your head, however, and remember the source material for what it was – a truly inspired way to sell toys.
As a commercial concept, robots that literally transform into cars, trucks, and planes takes some beating. Every kid in the '80s wanted one of these tactile little suckers in their school bag, and the weekly action-packed tales of a war between the Autobots (goodies) and Decepticons (baddies) poured fuel on the fire.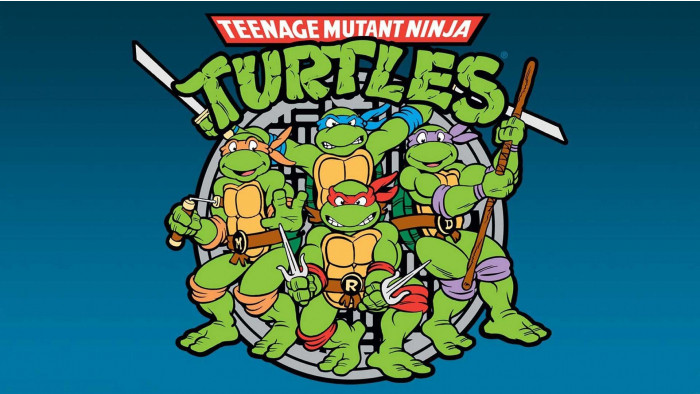 3

. Teenage Mutant Ninja Turtles
Also known as Teenage Mutant Hero Turtles in the censorious UK of the '80s, Teenage Mutant Ninja Turtles was based on an altogether weirder and more grown-up American indie comic. TMNT told the story of four young anthropomorphic turtles, raised on a heady mixture of pizza, TV, and ninjitsu by their ratty sensei, Master Splinter.
TMNT featured a memorable cast of supporting characters, from the villainous Shredder to the lunk-headed stooges Beebop and Rocksteady, as well as the plucky reporter April O'Neil. A series of games, movies and merchandise would keep the Turtles unusually relevant into the '90s and beyond.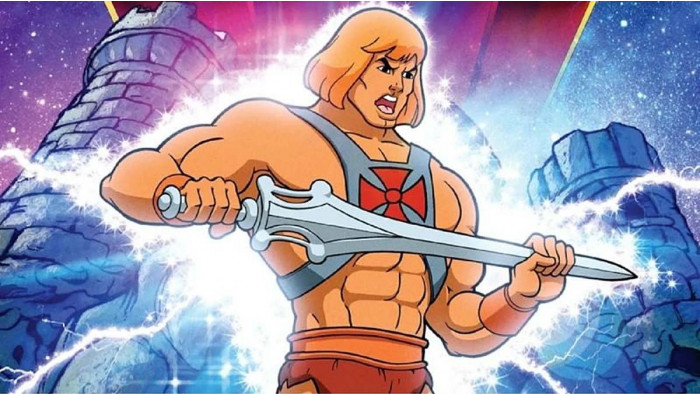 4

. He-Man and the Masters of the Universe
He-Man and the Masters of the Universe pioneered the dubious but fruitful practice of toy companies literally producing a cartoon series in order to sell action figures. Appropriately enough, it's He-Man's iconic characters that stood out, from the titular beefcake hero and his trusty steed/pet Battle Cat to the campest of all '80s cartoon villains, Skeletor.
The series even spawned a second popular cartoon from the period in She-Ra: Princess of Power, which followed the adventures of He-Man's sister. By the power of Greyskull!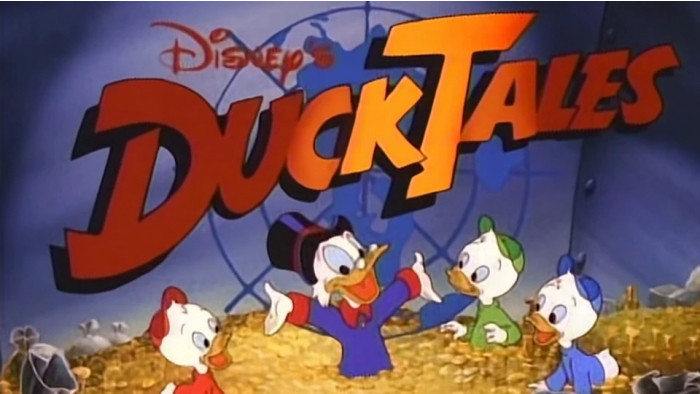 Disney was in a bit of a slump throughout most of the '80s when it decided to invest heavily in TV. One of the most high profile and downright successful results of those efforts was DuckTales, which proved to be one of the slickest and best-animated cartoons of its time.
It starred Huey, Dewey, and Louie, the young nephews of Donald Duck entrusted into the care of grumpy billionaire Scrooge McDuck. Each episode was a rip-roaring stand-alone adventure, with the series covering a surprising amount of ground in terms of genre, but always with a great deal of warmth and humour.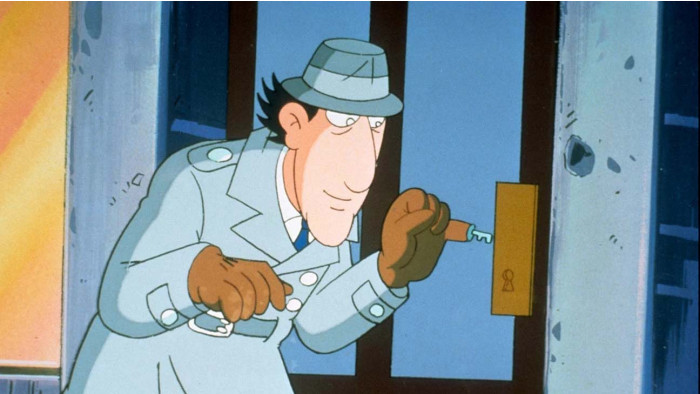 Marrying James Bond's wacky gadgets, Robocop's cybernetically-enhanced indestructibility, and a bumbling Clouseau-like personality, Inspector Gadget provided '80s kids with the unlikeliest of heroes. Of course, the true driving force behind each episode was the oblivious Inspector's intrepid niece Penny, with able field support from long-suffering dog Brain – a faithful proto-Gromit with a handy line in disguises.
There's a certain old fashioned charm to Inspector Gadget's slapstick action, even if the title character himself quickly became supremely irritating. The less said about the 1999 live action movie, the better.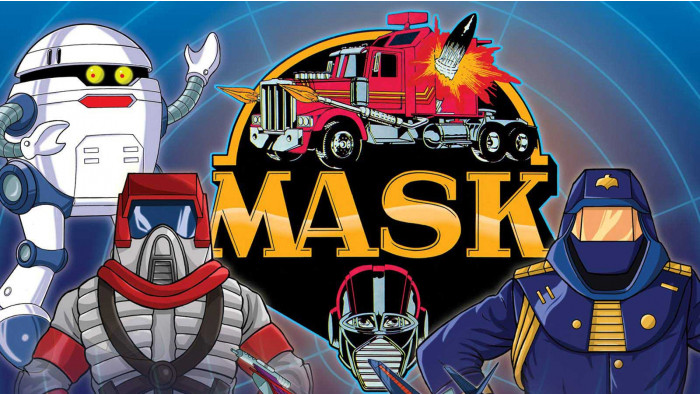 Another of those cartoon-as-toy-advertisement series, M.A.S.K. (a questionable acronym for Mobile Armored Strike Kommand) also took a page from the Transformers playbook by featuring transforming vehicles. This time, however, robots didn't come into the equation, with elite human operatives piloting motorbikes that changed into helicopters, or cars that transformed into airplanes.
There was a unique superpower element to it as well, with each operative having their own uniquely equipped mask. Derivative? Most certainly. But also a great deal of fun.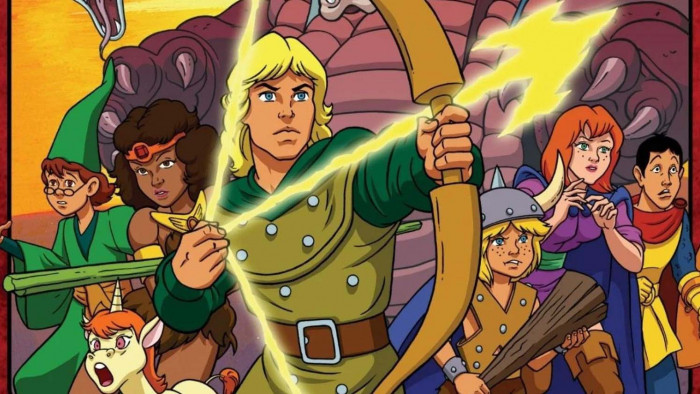 While Dungeons & Dragons has finally been given the big-screen adaptation it deserves, we will always have a soft spot for the '80s cartoon. Made by Marvel Productions (which created a whole bunch of shaky superhero cartoons until it was sold off), the show sees a group of kids summoned by a strange Dungeon Master to do battle.
From the iconic intro, where our group of friends are transported to a magical land via a rollercoaster, the show was one big dollop of myth building.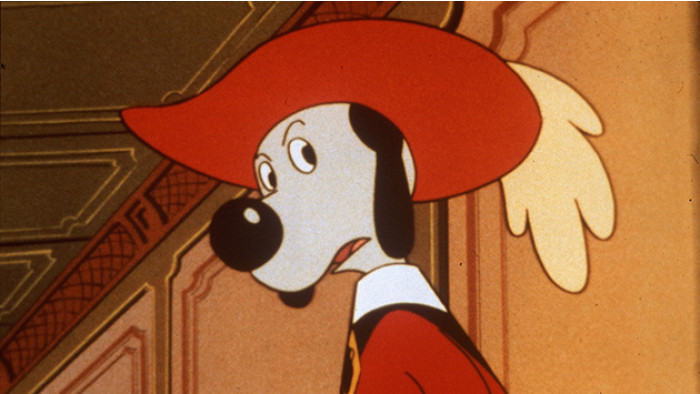 9

. Dogtanian and the Three Muskehounds
As the name probably tipped you off, this utterly charming Spanish-Japanese production was an adaptation of d'Artagnan and The Three Musketeers by Alexander Dumas. The key twist: the characters are walking and talking dog-people rather than 17th century humans.
This elevated source material provided a rare narrative arc that gave the series genuine purpose and direction, helping Dogtanian and the Three Muskehounds to stand out from its brash toy-led contemporaries. It was also fronted by a total banger of a theme tune, which still whirls around in many a millennial's head to this day.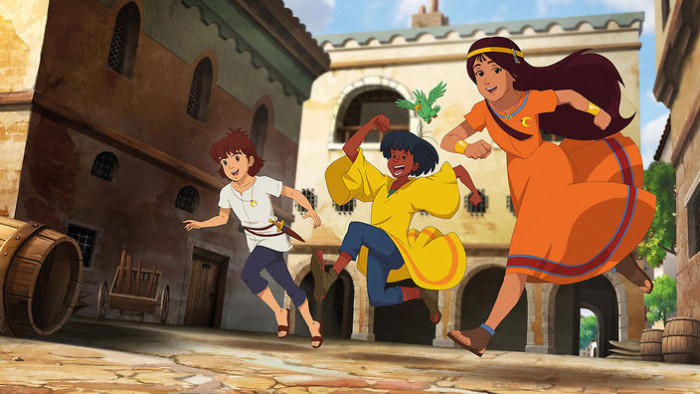 10

. The Mysterious Cities of Gold
A cartoon that felt as exotic and mysterious as its subject matter back in the day, The Mysterious Cities of Gold was a French-Japanese production that grounded fantastical sci-fi elements in a rare historical foundation. There weren't many cartoons set during the 16th century colonisation of South America at the time, nor have there been many since.
The story follows a Spanish boy, an Incan girl, and the last member of a long lost race as they embark on a quest to find the remnants of an ancient yet technologically advanced civilisation. This one had a killer theme song, too.
Related Reviews and Shortlists