ShortList is supported by you, our amazing readers. When you click through the links on our site and make a purchase we may earn a commission.
Learn more
We all have times in our lives when we just can't make a decision. Tea or coffee? KitKat or Mars bar? It can be so tough sometimes.
Well, filmmakers are no different, often creating their masterpieces, but then just not being able to work out how best to finish it, so shoot two different endings, in order to put the decision off a little longer.
Many variables are considered: what do the test audiences think? Will it lead onto a sequel? Do I play it safe, or go for something unusual?
Of course, a decision is always reached. But it's not always the right one. We present a list of the movies where the alternative is better than the "real thing". Oh, and we are stating the obvious here but there be spoilers within…
Best movie alternative endings The ending we all know:
Neville, Anna and Ethan battle against the Darkseekers, before Neville blows himself up with a grenade to finish off the monsters, in order to save Anna and Ethan. They make it to the survivors' colony with the antidote, and Neville is declared a legend.
The alternate ending:
It turns out that all the monsters really wanted was Neville's "monster woman" - his test case to find an antidote to the virus. Neville realises this, wakes her up, and the big monster takes her away, leaving Neville unscathed. It dawns on him that his research methods were not fair on his victims. As visual effects supervisor Janek Sirrs puts it, "at that point, Neville's — and the audience's — assumptions about the nature of these creatures are shown to be incorrect. We see that they have actually retained some of their humanity. There is a very important moment between the alpha male and Neville." This is a deeper and more meaningful ending than Neville's self-sacrifice, and would have arguably been a more interesting ending.
Image Credit: Warner Bros The ending we all know:
Glenn Close's bunny boiler par excellence stages a frenzied attack on Dan's wife Beth. After Dan appears to drown her in the bath, she comes back, whereupon Beth shoots her, finally ending her reign of terror.
The alternate ending:
Director Adrian Lyne's original ending came under some attack for the fact that it resulted in Michael Douglas' cheating character effectively escaping scot-free to play happy families again. The initial version was arguably more powerful, with Alex committing suicide and framing Dan, although Beth finds a tape which suggests his claims of innocence might be believed, though it is far from certain. This version is darker, more ambiguous, and leaves the possibility of Alex claiming the final victory; a more interesting way to tie up the film.
Image Credit: Paramount Pictures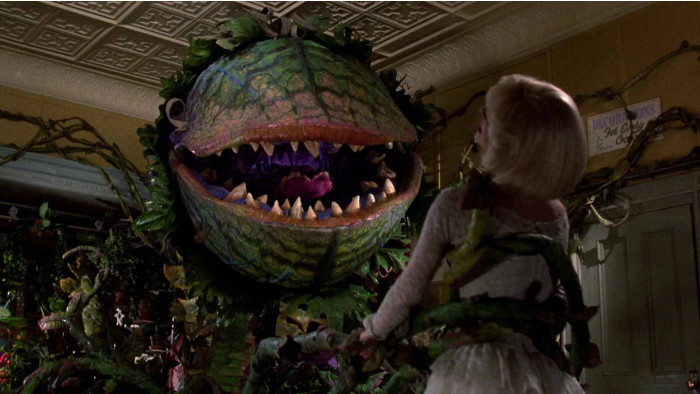 3

. Little Shop of Horrors
The ending we all know:
Seymour returns to the shop in the nick of time to save Audrey from being eaten, before the plant reveals itself as an alien from outer space intent on world domination. He finally sees off the crazed plant by electrocuting him, causing the leafy monster to explode. There is still a hint of darkness as a smiling Audrey II bud can be seen among the flowers in their front yard.
The alternate ending:
Audrey II eats Audrey, kills Seymour and then conquers America, taking out the military and grinning triumphantly from upon the Statue of Liberty. More deaths, more unexpected, a lot darker, and a whole lot more fun.
Image Credit: Warner Bros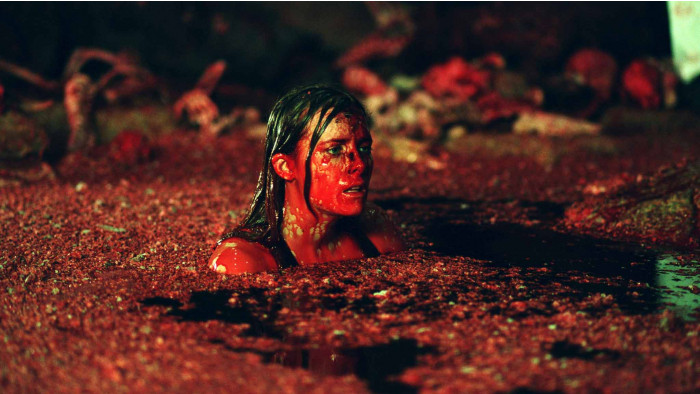 The alternate ending:
This time, we start with the 'alternate' ending; Sarah apparently escapes from the evil cavern and makes it to her car, before it is revealed that she is, in fact, hallucinating, and is doomed to stay trapped within its terrifying confines. A truly bleak ending, but brilliantly dramatic and haunting.
The ending we all know:
Astonishingly, for the American viewing, the film simply ended with the hallucination sequence, and thus Sarah escapes alive. It even enabled the notoriously sequel-shy people of Hollywood to come back again with The Descent Part 2, which in reality should have been as likely as Titanic 2: Jack's Back. Most fans prefer the darker, 'alternate' version, and rightly so.
Image Credit: Pathé Distribution 5

. Scott Pilgrim vs The World
The ending we all know:
Scott, after receiving help from his first love, Knives, defeats his final opponent Gideon Graves. She then gives her blessing for him to follow his new beau Ramona, and they start their relationship afresh.
The alternate ending:
Much more fitting is the alternate version, where, although Scott has now finally achieved his goal, through the course of events, he has realised that Knives is the one meant for him - especially given her help against Graves. It's a more 'traditional' ending, with a classic 'don't know what you've got until you've gone on a journey' story arc, but sometimes they're the most appropriate. OK, you can call us softies, we can take it.
Image Credit: Universal Pictures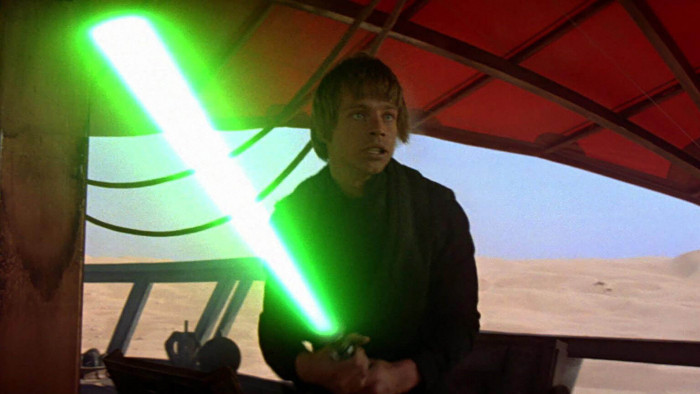 6

. Star Wars Episode VI: The Return of the Jedi
The ending we all know:
The world is free from the tyranny of the Dark Side, so everyone has a party with ewoks playing drums made out of Stormtrooper helmets and Chewie does a lovely roar. Oh, and before this Luke defeats Vader, but Vader shows off his good side saving Luke from The Emperor's electric grip.
The alternate ending:
After defeating Darth Vader / Dad, Luke takes Vader's helmet and proclaims that he is now Darth Vader, putting the thing on like we all did in our cos-playing childhood. Scriptwriter Lawrence Kasdan was up for this ending (he wrote it), but Lucas felt it wasn't appropriate to end a kid's movie this way. Says the man who was happy to melt a Nazi's face in the conclusion to Raiders Of The Lost Ark.
Image Credit: 20th Century Fox / Disney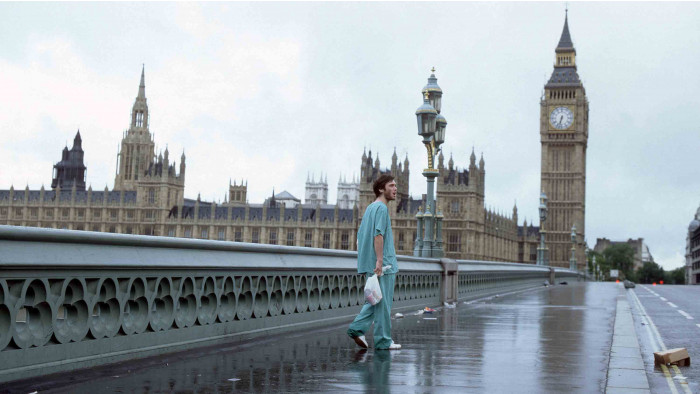 The ending we all know:
An angry Major West shoots Jim in the chest, but Selena performs surgery in a deserted hospital to save him. He slips into a coma, but awakes 28 days later whereupon he, Selena and Hannah unveil a huge banner saying "hello", trying to catch the attention of a passing Finnish pilot. The possibility of rescue is left open.
The alternate ending:
Director Danny Boyle originally wanted a different ending: instead of Jim being saved, he dies on the operating table. Distraught, the two have no choice but to arm themselves again and walk out through swinging hospital doors into the unknown. Boyle intended to imply the two characters' survival, but test audiences thought the opposite: that they were walking to their deaths. We agree with the latter interpretation, but view this as a good thing - like many of these alternate endings, sometimes an unexpectedly unhappy ending fits the tone of the whole film more accurately.
Image Credit: Fox Searchlight Pictures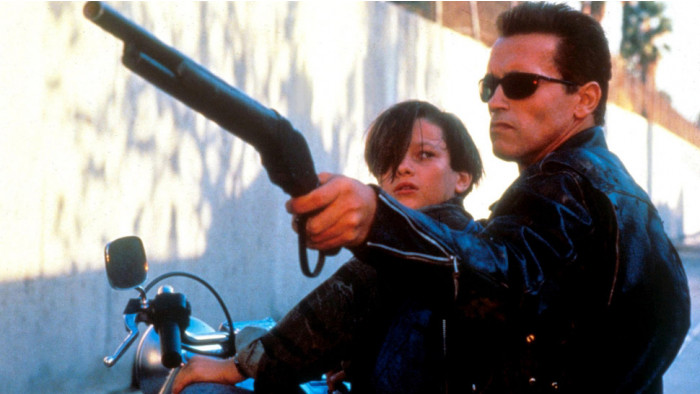 8

. Terminator 2: Judgement Day
The ending we all know:
The Terminator sacrifices himself to rid the world of the chip that's in his head. He does so by lowering himself into a vat of molten metal and manages to do a thumbs up before disappearing. Cut to Sarah Connor speaking about renewed hope while speeding away in the desert.
The alternate ending:
An older Sarah Conner is in a playground reminiscing about her life, her son who's now senator - nice one, John - and daughter. Skynet, that's not a thing and all is good with the world. It's still an ending of optimism but not exactly as open ended as the one they chose in the end.
Image Credit: Tri-Star Pictures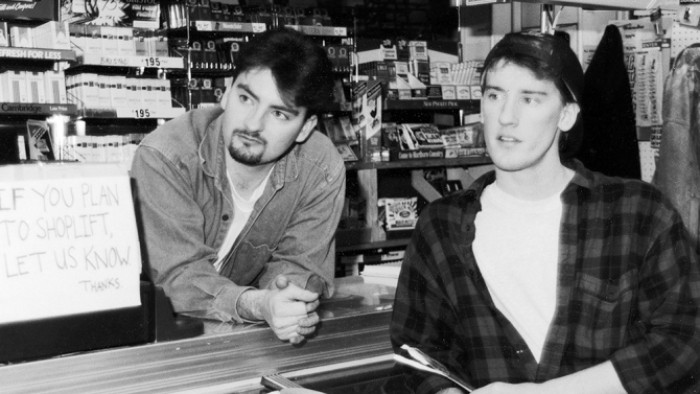 The ending we all know:
After a somewhat eventful day in the store in this cult classic film, Randal walks out of the store, before popping back in to throw Dante's sign back at him, saying "You're closed!".
The alternate ending:
Director Kevin Smith admitted he had no idea how to end the movie, and believed that films where the main character died were more likely to be remembered: thus, the original ending saw the film run on, a robber comes into the shop and guns down Dante in cold blood, before emptying the cash register. After the credits roll, another customer comes in and steals some cigarettes.
Fans have since mused that the original ending was a reference to the discussion about Star Wars Episode V: The Empire Strikes Back, which Dante praised because it "ended on such a down note".Other deleted scenes also show Randal disconnecting the security cameras, which would have ensured that the killer would never be caught. While this ending is more dramatic, and nihilistic - after all, the murder is shooting is completely unprovoked and without motive - and thus fits the film well, we're glad it didn't happen, as Smith has subsequently stated on a DVD commentary that if it had, there would have likely been no further View Askewniverse films.
So for the good of cinema, we'll stick with the shortened version.
Image Credit: Miramax The ending we all know:
The world of Dr Strangelove ends with an almighty bang as Major T. J. "King" Kong rides a nuke that's set for earth. At the same time it's discussed that, with a ratio of 10:1 in favour of women, people need to enter bomb shelters. All of this is interrupted by the miracle of Dr. Strangelove rising from his wheelchair. Cue a montage of explosions, set to Vera Lynn's "We'll Meet Again."
The alternate ending:
"We'll Meet Again" is still very much key to the ending of the movie, but instead of nuclear annihilation we get… a custard pie fight. Yep, a mass custard pie fight in the war room was meant to conclude Dr Strangelove, until director Stanley Kubrick felt it was a farce too far. The ending, however, was shot and exists.
Image Credit: Columbia Pictures
Related Reviews and Shortlists