ShortList is supported by you, our amazing readers. When you click through the links on our site and make a purchase we may earn a commission.
Learn more
Sorry, Lincoln Lawyer! Netflix's shocking new TV show hits the number one spot
Get ready for a riveting true story...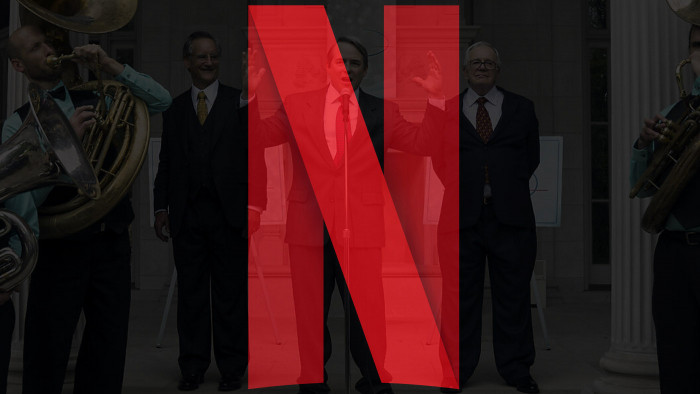 Netflix has a new number-one show, which means Lincoln Lawyer's reign at the top of the TV charts has come to an end.
Painkiller is a star-studded affair that's based on the true story of the origins of the opioid crisis in the US, although fictionalised in parts. If this sounds familiar, it's because Disney Plus / Star got their first with their damning and sobering show Dopesick, starring Michael Keaton, Will Poulter and Rosario Dawson.
Netflix's version is a rather more heightened look at the crisis, adding in a dose of satire for good measure, and stars Matthew Broderick as Richard Sackler, Taylor Kitsch as someone trying to kick his opioid addiction and Dina Shihabi. Directed by Peter Berg - who worked with Kitsch on Friday Night Lights - the show weaves in a number of storylines, focusing on those in the midst of the opioid crisis, those who want to expose it and those who are the creators of it.
For obvious reasons, the critics are comparing Painkiller to Dopesick, with The Observer noting: "there are times that Painkiller feels like a cover version of the more atmospheric Dopesick. Nevertheless, it's thought-provoking, with strong performances (especially from Aduba) and a firm narrative grip on a catastrophe that never stops sounding a grim, shrill alarm."
Yahoo Movie also makes the comparison and Painkiller doesn't come off well: "For audiences seeking another dramatic taste of America's opioid epidemic, Painkiller rarely measures up to the Emmy winning Dopesick on Disney+," its review notes.
There are some who are fans, though, with The Times noting: "It's a sobering, humane touch that keeps a fast-paced series grounded."
The Financial Time is also fans, explaining: "While the decision to include real-life stories is effective, some viewers may feel the juxtaposition is exploitative. Cumulatively, though, it's hard not to feel the depth of the tragedy."
ShortList added it to our What To Watch list recently, noting just how evil Matthew Broderick's character is in the show.
FlixPatrol has also revealed just how popular the show is, even though it's only been streaming for a matter of days (as of going to press).
It's topping the charts in over 50 countries, with second place A Perfect Story quite a way behind. Former number-one show Lincoln Lawyer is now in third place.
The top 10 Netflix TV shows, as they stand, is as follows:
1. Painkiller
2. A Perfect Story
3. The Lincoln Lawyer
4. The Witcher
5. Heartstopper
6. King the Land
7. Fatal Seduction
8. Demon Slayer: Kimetsu no Yaiba
9. Terzi
10.The Uncanny Counter
It's worth noting that eight of these shows in the top 10 are Netflix exclusives, proving that its original content is still dominating the charts.
Related Reviews and Shortlists