ShortList is supported by you, our amazing readers. When you click through the links on our site and make a purchase we may earn a commission.
Learn more
Exclusive Interview: Taskmaster assistant Alex Horne's tips for surviving lockdown
The comedian and Horne Section frontman shares some much needed tips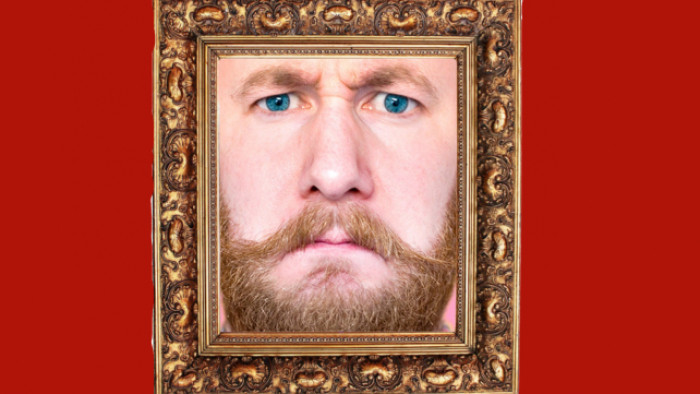 "I sort of swing between really quite enjoying lockdown and then watching the news," remarks Taskmaster creator and The Horne Section frontman, Alex Horne.
It may be a strange new world that Covid-19 has created, but the comedian appears to be taking it all in his stride - albeit with a little help from the general public.
After introducing the world to Home Tasking - a take on his hit Dave/soon-to-be Channel 4 comedy show Taskmaster, fronted by Greg Davies - Horne has taken to creating brilliantly bizarre twice weekly tasks for the Great British public during the pandemic. There's even a website featuring a running list of tasks, alongside a leaderboard for good measure.
"With Home Tasking, I guess it feels like work but it also feels like I'm actually being helpful to people," notes Horne. "For me, a task has got to be something that everyone can do, you don't need specialist equipment for, but hopefully you'll get a variety of responses coming back."
What began as a one man Edinburgh fringe show rapidly transformed into a hit series that saw Horne and his team of creative minds turn obscure tasks into an art form.
"People started asking whether I was annoyed that Greg got the job of hosting it. The thing was, I asked him to do it because I couldn't. People really care about the tasks they've done, so when he tells them they're rubbish, they get quite hurt." Together with a crack squad of Taskmaster minds, the team are on a continuous mission to come up with strange and salacious tasks to satisfy the public's hunger for entertainment.
"Quite often you come up with a task you think's brilliant, but then the results aren't so brilliant," notes Horne.
"In the first series, the task that really got the programme up and running was 'paint a picture of a horse while riding a horse'. It's a ludicrous thing to do and it was a good one for making everyone think, okay, this is a silly programme, I want to see what happens.
"The thing is, all you actually got was five quite bad pictures of horses. So the headline was better than the result."
The Taskmaster assistant has also had something of a realisation when it comes to the comedians taking part in his downright obscure challenges. The truth is, even those big names with their equally big brains have their weaknesses.
"We often find that the people who are on paper, the cleverest - Mark Watson, who's got a double first in English from Cambridge, Paul Sinha who's one of the cleverest quizzers in the country and David Baddiel who's another double first from Oxbridge - they're always the people with the lowest common sense.
"They themselves have all been surprised by how stupid they are at certain elements of it. But coming last is a blessing really, because they're often the funniest and the most memorable."
Now, with 10 series under their belts, Horne and the Taskmaster team are entering a new era, moving home from Dave to their new residency on Channel 4 - something that's proving a little nostalgic for the funny man.
"I do often think back to the first five guests because they were fundamental to the show working," recalls Horne. "Roisin Conaty was really quite bad at most things; she set the bar really low if I'm honest.
"Not many people have been as bad as Roisin. But she never gave up. She never said no. Everyone does seem to get their moment of glory - she even won an episode!"
Given Horne's knack for entertaining the masses, we thought it only right that the Taskmaster creator give us his top tips for surviving lockdown - and don't forget to tune in to Home Tasking on the Taskmaster YouTube Channel.
---
1. Make sure you have a Dress Code for Zoom "Like most people, I have had more meetings and meet ups via my computer in the past few weeks than I would have wanted in my whole life. But there are ways of livening them up. Dress codes help: everyone should wear wetsuits or tracksuits, for example. Or sit as far away from the computer as possible and shout. That definitely helps."
2. Don't listen to the news but live with someone who knows things "My wife is a journalist who does the news on the Chris Evans Breakfast Show on Virgin Radio so she has to know what's going on in the world. I'm a Taskmaster's assistant, former comedian and front man of an isolated band, The Horne Section, so I don't. This is a good balance."
3. Dogs Are Good, get a dog "We got a dog at the start of the year. I was fairly against the idea of getting a dog. But now we have a dog, I'm very glad we got a dog. There are five humans in the house and she takes turns calming each of us down. She doesn't worry about anything. Dogs are good."
4. Painting rainbows will make you smile "In general we haven't given the kids much to do to keep them occupied. They've had to find their own fun in the garden and I think that's been good for them. But we did encourage them to paint rainbows for the windows and they actually enjoyed it. I'd forgotten that they like that sort of thing. And now our house really does make me smile."
5. Do Joe Wicks and eat sausage rolls (not at the same time) "We've just discovered that our local bakery is doing home delivery. This is a game changer. I've been doing PE with Joe Wicks every day so I think I'm definitely now in a position where I can eat pastries every day from now until this is over. I wake up happy thinking about sausages and I can just about cope with everything else."
Related Reviews and Shortlists