Being vegan doesn't mean you have to miss out on any treats anymore – and this is true even of traditional dairy products like chocolate.
The huge increase in veganism means there's now a wealth of products for you to choose from, whether you're a dark chocolate fan, like something a little bit sweeter or are looking for something more unusual. Perfect for a stocking filler, a birthday gift, an office Secret Santa – or even just a little treat for yourself.
UPDATE: It's World Vegan Month, which means everyone is trying to flog their plant-based foods. That being said, we actually think Ben & Jerry's offering is pretty darn impressive. The ice cream maestros have launched the UK's first vegan ice cream burger. For £5.45, you get your choice of Ben & Jerry's non-dairy ice cream (we'd suggest Peanut Butter & Cookies), covered with speculoos spread and a salty sweet caramel sauce. If that wasn't enough, it will be finished off with crumbled speculoos biscuits, a vegan whipped topping, all fitted inside a vegan brioche bun. If you fancy giving it a try, it'll be available in London Soho's Scoop Shop from November 1-30. Here's our pick of the best vegan chocolate available to buy now. Upvote your favourite.

Best vegan chocolate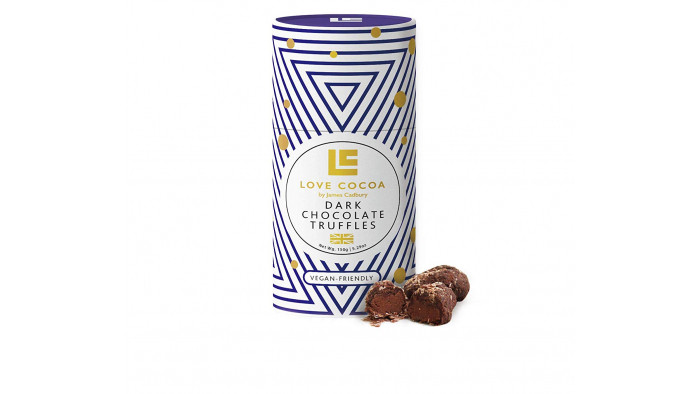 Another aesthetically pleasing product, Love Cocoa hazelnut truffles are deeply indulgent and luxurious – perfect for a special treat. If you're vegan, you're probably pretty ethically minded – so it might also please you to know that 10% of all the company's profits go to the The Rainforest Foundation, a charity combating deforestation, cocoa farmer poverty and human rights abuses in the cocoa industry.
Plus, the company was founded by a member of the Cadbury family, so you know you're in safe hands.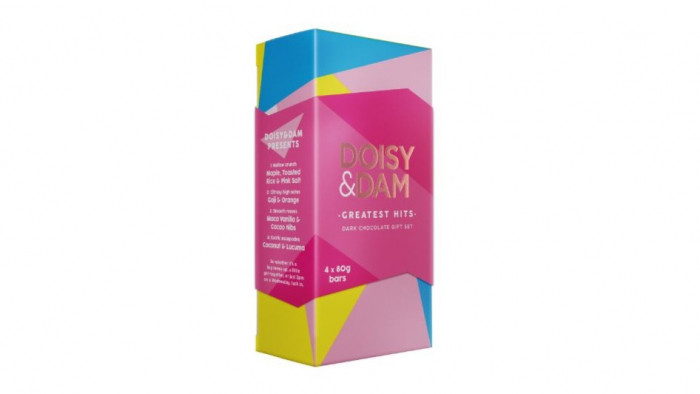 Doisy & Dam has all sorts of delicious, unusual flavours for you to try – and this set of the company's most popular flavours is a good place to start.
If you're very much a traditionalist, these bars may not be for you. Containing Maple, Toasted Rice & Pink Salt, Goji and Orange Macca, Vanilla and Cacao Nibs and Coconut and Lucuma, this is much more rich and interesting than something you'd pick up in the corner shop. If you're willing to try something new, however, or you're just a bit of a foodie, they're a great option.
Plus, the bars look amazing – the packaging is perfect if you're giving someone a gift.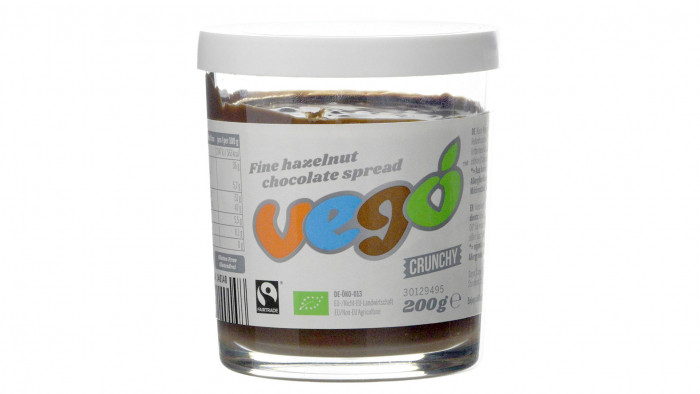 Being a vegan shouldn't mean you can't stand in your kitchen late at night eating chocolate spread out of the jar with a spoon (or better yet, your finger).
This Vego hazelnut chocolate spread should do the trick. The spread is also gluten free and contains no palm oil and no artificial colours or flavourings. Which practically makes it health food, right?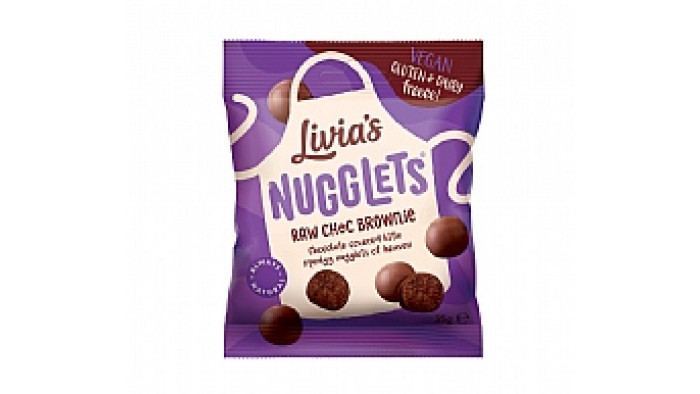 If you love chocolate brownies but you want it free of any actual dairy products, this is for you.
These nuggets of goodness have a rich brownie centre, dipped in smooth vegan chocolate to create the perfect little snack. We'd tell you to savour them but you're obviously just going to eat them all at once – and we don't blame you.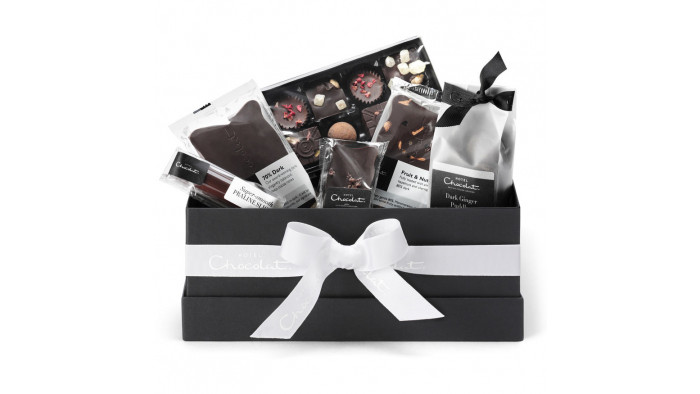 For those who are into dark chocolate, you can't get much better than this. This hamper features some of Hotel Chocolat's most popular and best-selling dark chocolate products. You won't run out of things to snack on any time soon.
The collection includes some dark chocolate ginger puddles, fruit and nut and plain dark chocolate slabs, a mini hazelnut buche log, some cocoa nibs and a chocolate pocket box.
And it's all vegan.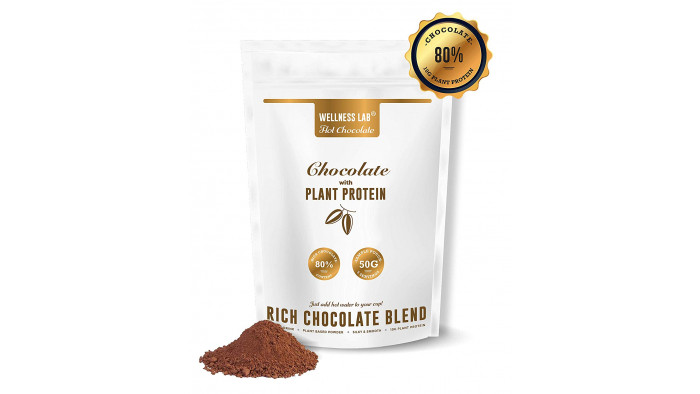 Hot chocolate – even made with 'real' milk chocolate – can often be a bit lacklustre at home. Where hot chocolate from a cafe is thick and creamy, the stuff you make at home can frequently be watery and dull.
Not with this Wellness Lab vegan hot chocolate, though. Rich and creamy, one scoop is enough to get a delicious cup of cocoa – though you can add more if you're feeling particularly indulgent.
The powder can also be used in baking, added to smoothies or used in lattes – so there's a lot of versatility here.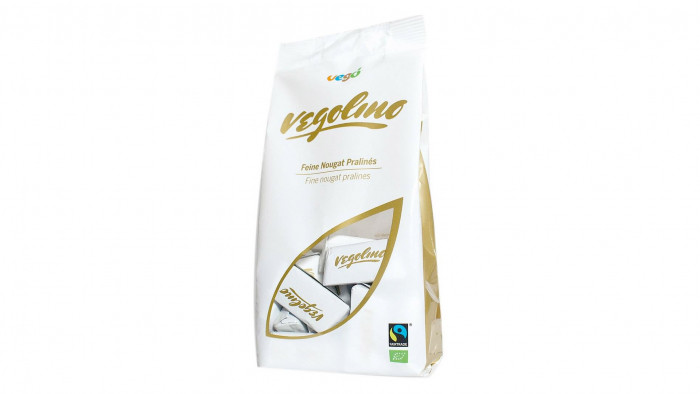 These pralines frequently top lists of the best vegan chocolates, and it is very easy to see why. Creamy, rich and indulgent, these absolutely melt in the mouth and can easily be scoffed in one go. If you miss truffles, these are for you.
And if you really like them, you can even get a multipack of 32. It's an investment!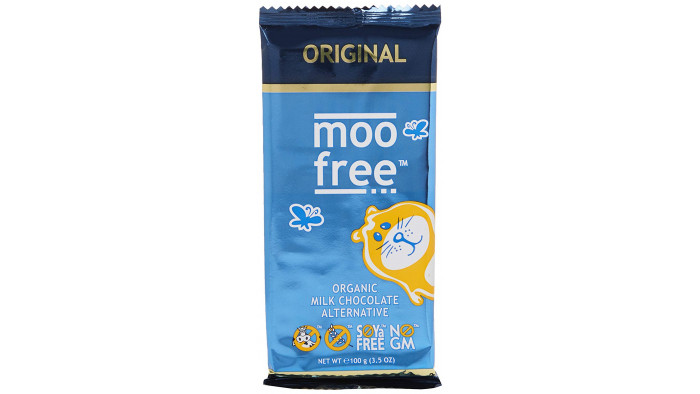 Moo Free has a great range of dairy free goodies, and these milk chocolate bar substitutes are probably the best of the bunch. As with other alternative chocolate products, cow milk has been replaced by rice milk, giving it a really creamy taste. They're completely ethically made – so you can breathe easy when you tuck into one of these.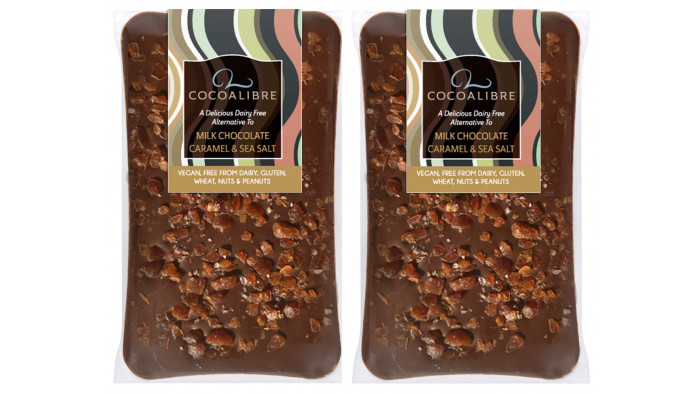 Being vegan doesn't mean you have to miss out on milk chocolate – as these salted caramel slabs prove.
Made with caramel and sea salt, these bars use rice milk as an alternative to cows milk – and the rice milk gives it the creamy flavour you might be missing from non-vegan chocolate bars.
They're also gluten free, nut free and wheat free, so a good gift for anybody who has any other intolerance or allergy, too.