ShortList is supported by you, our amazing readers. When you click through the links on our site and make a purchase we may earn a commission.
Learn more
Matching a memorable song to a memorable movie moment requires a very particular set of skills. When it works, it's magic but tip the balance one way and you'll find your music choice outliving the very film it was written for.
We trawled through our quite considerable memory banks and came up with 10 examples of songs which have ended up with much more fame than their accompanying movies could have ever hoped for.
These aren't the best movie soundtracks, but single songs that stuck in our memory far more than the movies ever did...
Amazing movie songs (average movies)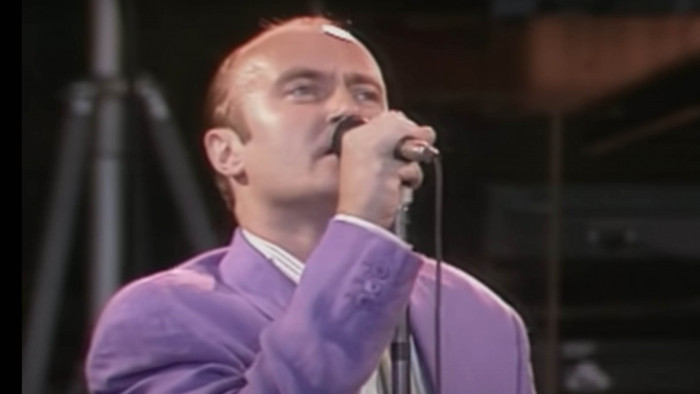 1

. Phil Collins - Against All Odds (Against All Odds)
It's unlikely that anyone over the age of 25 with fully operational ears hasn't heard this song more times than they're probably comfortable with. However, the majority of us are probably less familiar with its origins. Director Taylor Hackford hoped his follow-up to An Officer and a Gentleman would prove equally popular but noirish Against All Odds, starring Jeff Bridges, failed to set the box office alight. However, Collins laughed all the way to the bank and the Oscars after picking up the Academy Award for Best Original Song.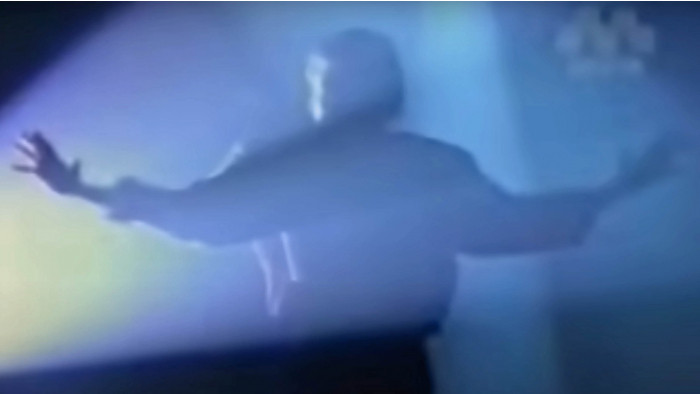 2

. Lionel Richie - Say You, Say Me (White Nights)
Weird to think that a film about the friendship between two male ballet dancers hasn't stood the test of time since its release in 1985. But while the movie, which co-starred Helen Mirren, might have been casually forgotten about, its lead single from 80s hit-maker Lionel Richie has lived on. And on. The song picked up an Oscar for Best Original Song although wasn't on the soundtrack album due to a dispute with Motown Records.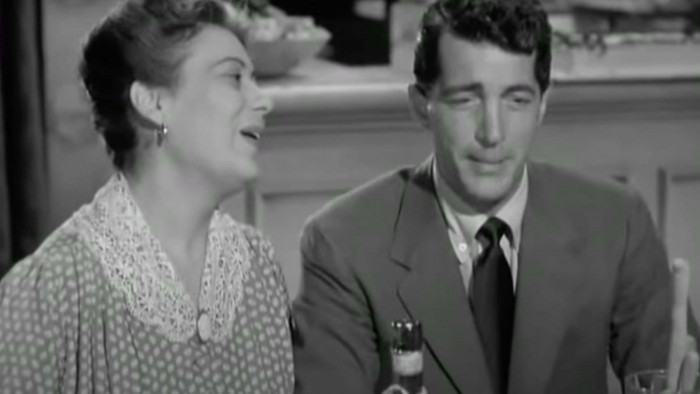 3

. Dean Martin - That's Amore (The Caddy)
While the song might have been used in countless movies and adverts throughout the past 60 years, the actual film that it originally came from isn't widely known. A Dean Martin/Jerry Lewis comedy, it was never really viewed as one of their most notable release but Martin's performance of That's Amore was a standout. It might have lost out on an Oscar to Secret Love from Calamity Jane but it's become inescapable ever since.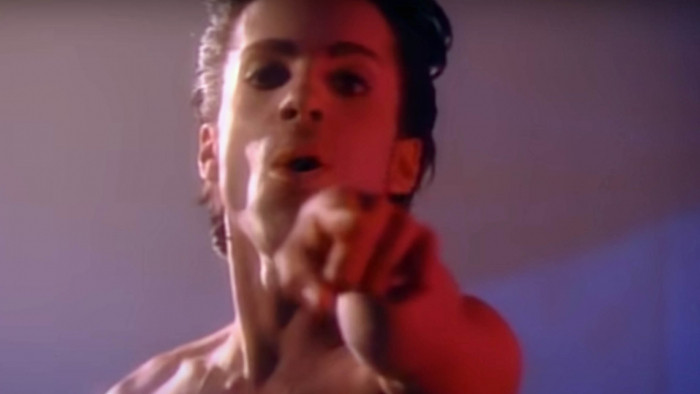 4

. Prince - Kiss (Under The Cherry Moon)
While Purple Rain was a moderate success in 1984, Prince's next film was a letdown. Winning five awards at the Razzies (including one for "Worst New Star" Kristin Scott Thomas), it failed to breakout and lost money at the box office. The accompanying album Parade might not have been a big hit stateside but lead single Kiss climbed to the top of the charts and has become one of his most iconic songs. Luckily, that Scott Thomas actress hasn't done too badly for herself either...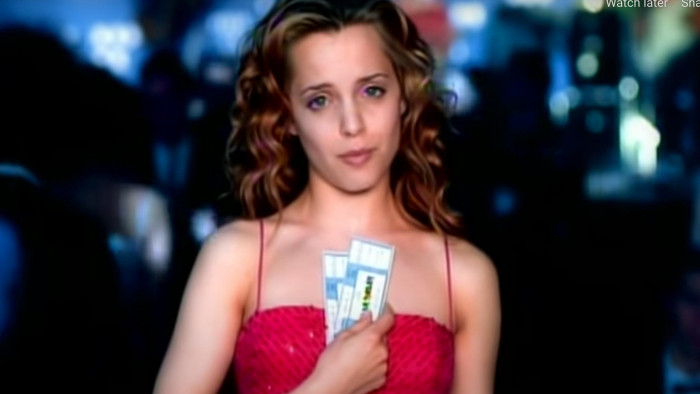 5

. Wheatus - Teenage Dirtbag (Loser)
Arriving in the middle of the teen movie boom, Loser appeared to have a lot going for it. Bringing together American Pie stars Jason Biggs and Mena Suvari, it also boasted the considerable writing and directing talents of Amy Heckerling, who'd been behind iconic high school movies Clueless and Fast Times at Ridgemont High. But something failed to connect and it flopped. Meanwhile, this song took on a life of its own and became one of the biggest-selling songs of the year. But yeah, we're not sure what happened to Wheatus either...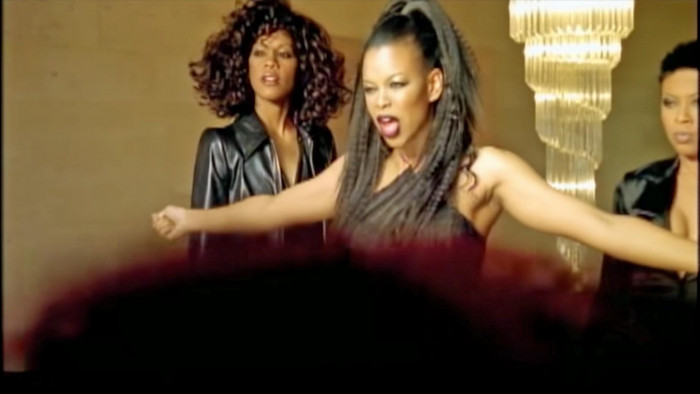 6

. En Vogue - Don't Let Go (Set It Off)
After disappearing for a few years, En Vogue burst back onto the scene in 1996 with their huge hit Don't Let Go (Love). Fatefully, it was their last successful release but even selling millions of copies worldwide didn't do a lot for the profile of the film it was written for, a heist thriller called Set It Off, starring Queen Latifah. The film actually garnered a small amount of acclaim but not enough to compete with the behemoth that was this single.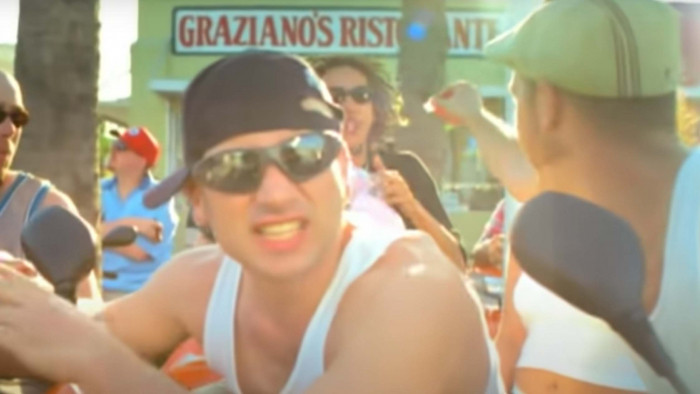 7

. Len - Steal My Sunshine (Go)
While the film itself is hardly a non-entity, it's place in 90s history is far less cemented than Len's one hit wonder. After the soundtrack for the Sarah Polley/Katie Holmes comedy was released in March 1999, DJs picked the song up and started playing the hell out of it. It was this enthusiasm which gave the song a life of its own, outside of the soundtrack. The film gained a small following (smaller than it deserved) while the song became a smash hit. You'll get 1000 imaginary points for naming their follow-up single though.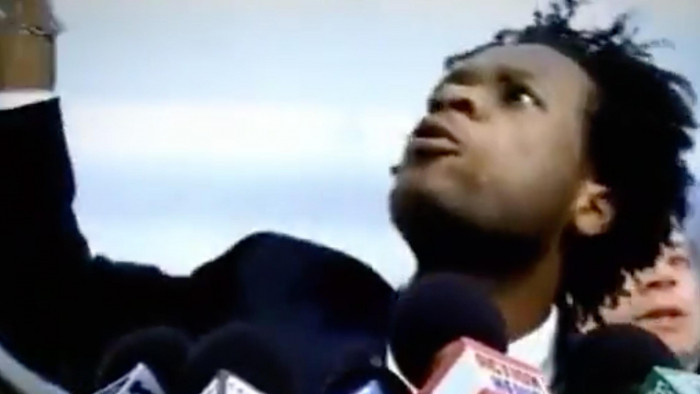 8

. Pras ft Mya & ODB - Ghetto Superstar (Bulworth)
A Warren Beatty political satire might not sound like a natural fit for a hip-hop soundtrack but the two were surprisingly well-matched back in 1998. Given that Beatty's unconventional senator starts to rap during the film, it's not a total surprise but the success of the music, especially this monster hit, outgrew that of the movie, which was still a critical darling. The Dolly Parton-sampling song was a worldwide smash and it's legacy has lived on for longer than Beatty's admittedly sharp film. 9

. Todd Duncan - Unchained Melody (Unchained)
We're pretty damn certain on this but we're guessing you haven't seen or heard of 1955 prison film Unchained. It starred that guy you probably won't have heard of and was directed by that guy who did those other films you haven't seen. It might come as a slight surprise then to hear that it birthed one of the most well-known love songs of all time. But anyone looking for raw emotion from original singer Todd Duncan might be a tad disappointed...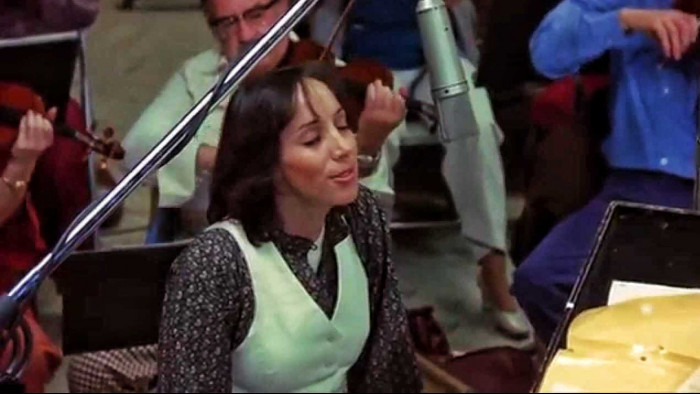 10

. Kasey Cisyk - You Light Up My Life (You Light Up My Life)
While this rather insipid love song might now be synonymous with countless X Factor auditions you've loved to hate, the film it came from is known for, well yeah, we didn't know it existed either. In the film, poorly received drama about a girl wanting to be a singer, actress Didi Conn lip-syncs her way through the song in a key scene. In reality, the song went on to be the biggest hit of the 70s.
Related Reviews and Shortlists