Tired of playing games alone in your living room? Do you crave the angry taunts of 14-year-olds and the lure of bank-balance-draining loot boxes? Even the best online games come with these dangers, but out top picks are worth the risk.
We've collected some of the best and most popular online games for you to try out. They span a whole range of genres, from fantasy RPGs to military shooters and a car game that is categorically not a racer.
Some you can try for free. Others you'll need to buy. But where possible we'll show you how to get started with a freebie trial. No-one wants to pay for something they might not enjoy.
Upvote your favourite online game to send it soaring up the ranking. And let us know if you think it is criminal we left out "game X" from this list in the box at the bottom.
Best online games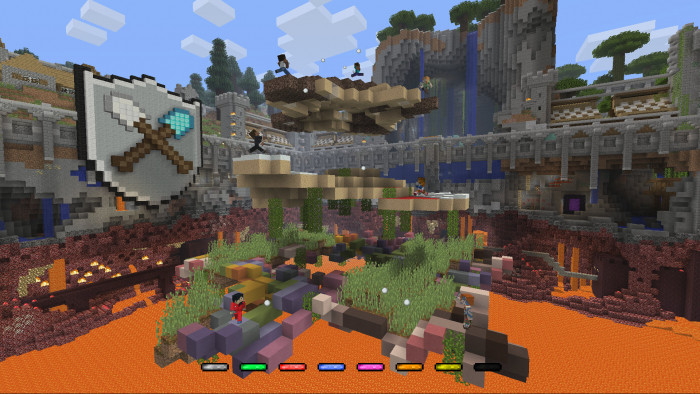 The popularity of Minecraft is incredibly durable. What happened after Fortnite's peak? It seems many returned to Minecraft.
There a reason: Minecraft is a beautiful, compelling and surprisingly deep game. At first it seems simply a blocky-looking survival game. Then it turns into a world-creator where you build an esoteric house not bound by the normal rules of physics.
The longer you play, the more complex systems you discover. People have done bizarrely incredible things in Minecraft, like remaking the entire of Pokemon Red for Gameboy within the game, and making working computer systems with its blocks. This is not only an online game, but your can share worlds with others.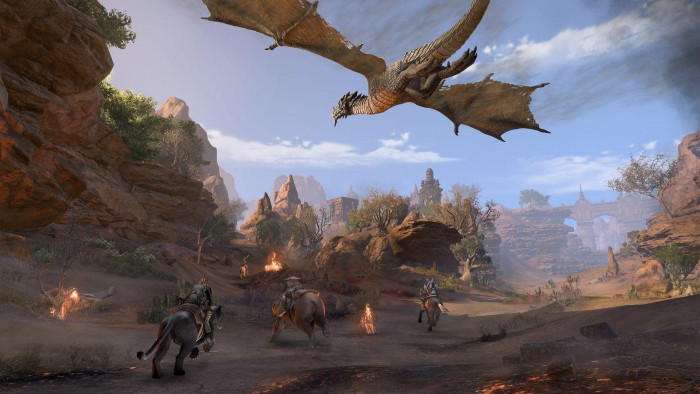 This is one of the best alternatives to World of Warcraft. It is set in the same world as The Elder Scrolls: Skyrim, one of our best open-world games. But it naturally feels different, as a MMORPG.
Its core elements are similar to World of Warcraft's. You explore, level-up, head into dungeons and eventually take part in larger-scale raids. But Elder Scrolls Online offers better visuals, superior storytelling and arguably a more fleshed-out world that seems less of an empty vehicle for its play mechanics.
You don't have to pay as much either. Elder Scrolls Online is not a free download, but you can play without a monthly subscription. There is a "Plus" membership that grants access to DLC chapters, and quicker progression, but you don't have to sign up to it. You can even treat ESO like a single-player game if you like.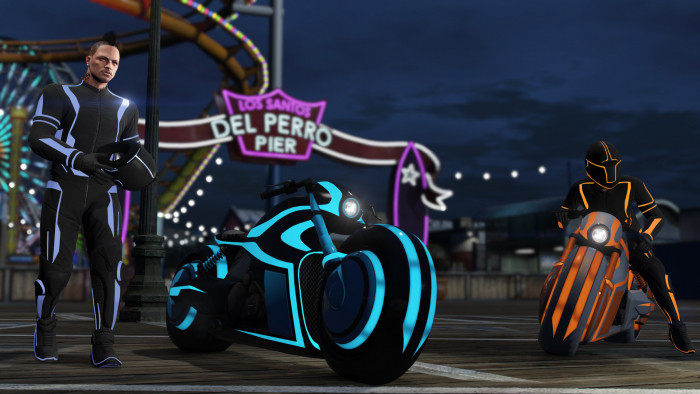 If you played Grand Theft Auto 5 in 2013, it probably seems a long, long time ago. You might be surprised to hear how much publisher Take-Two Games made off of its online segment, GTA Online, recently. Thanks to it, GTA 5 has generated more than $6 billion.
A few seconds of GTA Online gameplay looks like Grand Theft Auto V, but loads of modes have been added to it since 2013. These include racing sections inspired by Tron, Rocket League and Hot Wheels. This isn't the most accessible online game to dive into so many years after its inception, but there's a lot to try if you already own GTA V.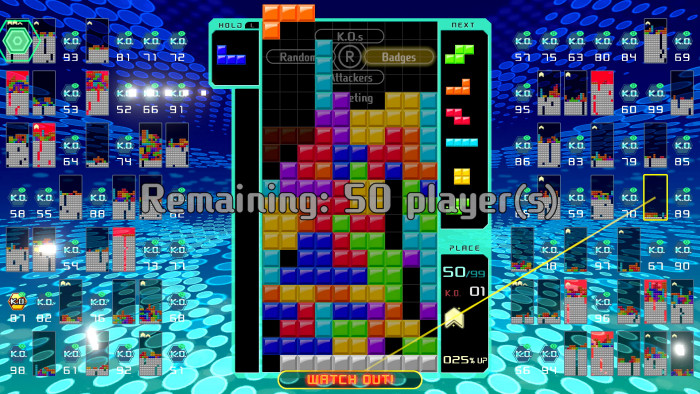 Here's something completely different. Tetris 99 is a game played on Nintendo Switch, accessible when you sign up for the Switch Online service.
You play a game of Tetris, the classic block-dropper, but so do with 98 other players. As you clear rows of blocks, they are sent to other players, to fill up their screens and hopefully finish them off. You can see the other 98 games in action, across the Switch's screen.
There's a real sense of competing against a mass of other people, the tension runs high and you don't have to play for ages to get something out of Tetris 99. Unlike several other picks here.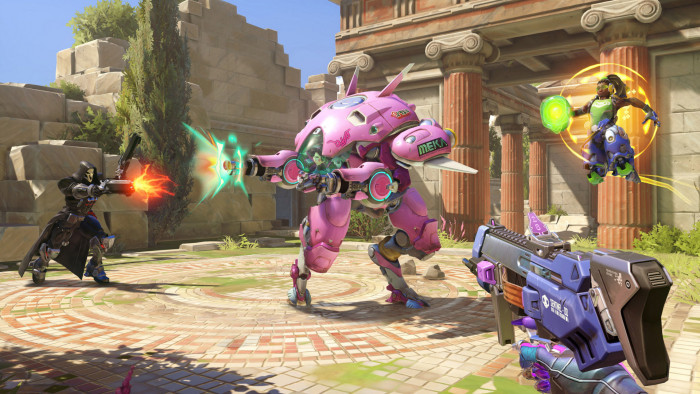 Blizzard is a master of online games. It made World of Warcraft, Hearthstone and Overwatch, which belongs to one of the classic online multiplayer sub-genres, the team-based first-person shooter.
It can seem like fast-paced chaos to the newcomer. But each player has a class that all-but mandates a particular style of play: the support, tank, offence and defence.
Overwatch becomes more fun once you know what you're doing, so be prepared to put some time in to get through the initial confusion (and likely scorn from other players).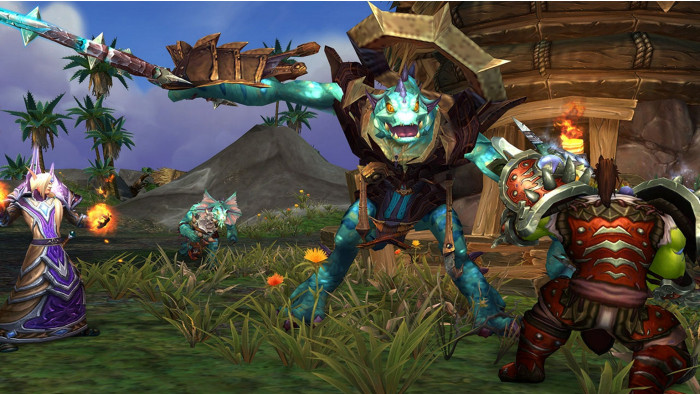 One of the true icons of online gaming is now almost old enough to drive. But World of Warcraft still has millions of players in 2019.
It's a third-person role-playing game in which you fight nasties, level up your character and eventually bulk-up enough to go on raids (big battles) with other players. And while there are many ultra-hardcore players online who have been into WoW for years, this is actually one of the easier online games to slip into.
You don't have to play against other people, and publisher Blizzard offers a freebie download that lets you get your character to level 20. This is intended to give you a feel for World of Warcraft. After that you need to pay a £9.99 a month subscription (with discounts for longer subs).
The sub also gives you access to WoW Classic, a version of the game made to feel more like the 2004 version. It is arguably more fun for new players.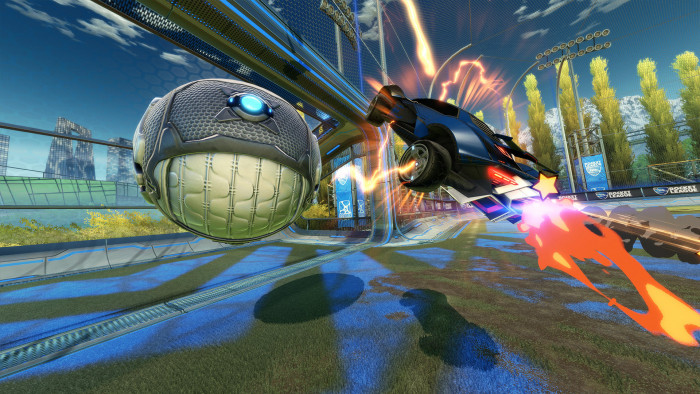 Here's one to try if you have no interest in fantasy worlds, spells or gun-heavy gameplay. Rocket League is a fun, physics based car game. And, no, it's not really a racer either.
This is football with cars. Matches take place in futuristic arenas rather than open fields. It's fast, silly and fun, but as with any popular game, many people playing online have aced its mechanics and turned driving a rocket-powered car into an art form.
We recommend playing Rocket League with friends, as it's a blast.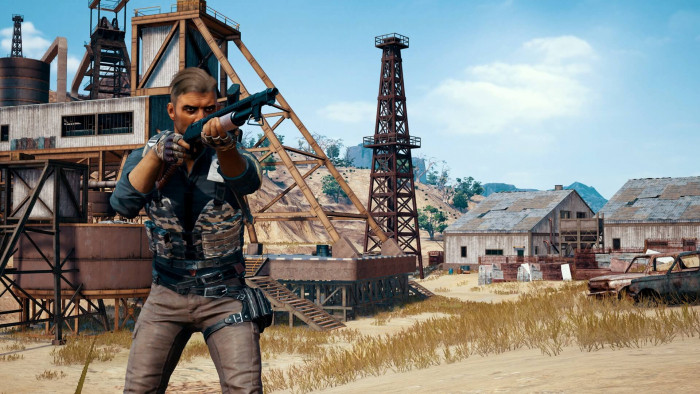 PlayerUnknown's PUBG, or Battlegrounds to use its real name, is the more "realistic" alternative to Fortnite. Its visuals seem closer to Call of Duty or the classic open-arena Battlefield series than the cartoonish Fortnite.
At the start of each round, you and 99 other players parachute into a large map. Ransack abandoned buildings for weapons and armour, then hunt down members of the other team.
As each round progresses, the play area shrinks to push you into combat.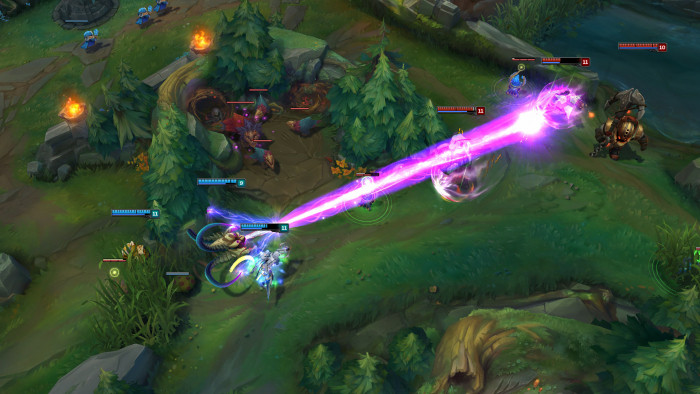 Riot Games's League of Legends is our MOBA pick of the day. That stands for multiplayer online battle arena. And in this case you see the action from above, as two or more teams duke it out, often using finely honed strategy to take down each other's bases.
You might not glean all that from watching a YouTube video of play, but League of Legends is one of the most popular competitive esport games. It's quite intimidating to start, as the importance of strategy can quickly see you under fire form other players if you don't know what you're doing.
However, there is now a practice mode that lets you have a play without dealing with angry teenagers. Phew.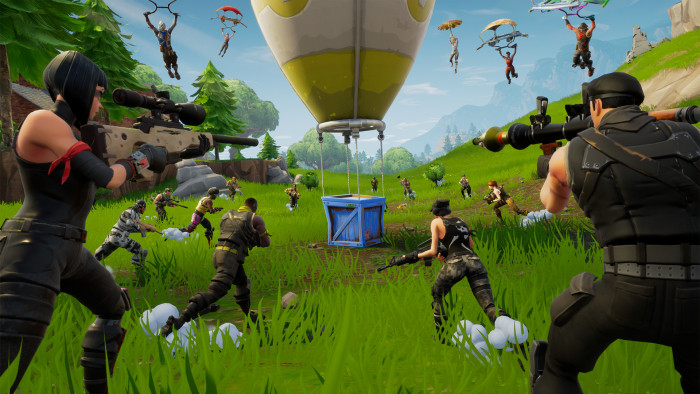 Fortnite broke into the mainstream like nothing since Pokemon Go. It was on the news and discussed on daytime TV.
That's all the more surprising when it is at heart an arena shooter, played in bedrooms and living room just like every other "normal" game".
Popularity was the killer story here. Fortnite had 10.7 million concurrent players at one point in early 2019, and that was after the pop culture spotlight had moved on.
Construction is the specific gameplay mechanic to note here. You run, gun and blast in Fortnite, but you also build, making defences against the other team's players. It is also notable for its wide availability across platforms including consoles, PC and phones.