Is an 8-hour action game or a 4-hour adventure not enough for you? If you have real time to sink into games, try an open-world one.
They often offer the potential for hundreds of hours of play, and some of the most involving "lose yourself" experiences going.
As this shortlist shows, open styles work best when you feel rooted in the worlds they create and the stories they tell. But others let you have just as much fun by blowing things up. This is no monotone buffet.
But do you prefer robot dinosaurs to swords 'n' spells fantasy? Or is it the quality of side quests about gathering herbs that marks a world-beating open world?
You can read our in-depth selections below. But, after much voting;
The The Elder Scrolls: Skyrim is your top pick, and Red Dead Redemption 2 comes in a close 2nd.
Vote for your favourite open-world game below. And let us know at the bottom if you think there's another title we need to add.
\ VOTED YOUR NO1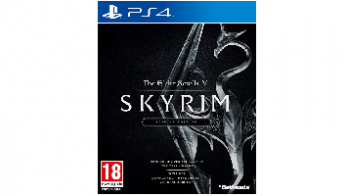 The Elder Scrolls: Skyrim
£17.53
Winner of more than 200 Game of the Year Awards, Skyrim Special Edition brings the epic fantasy to life in stunning detail
View now on Amazon
\ VOTED YOUR NO2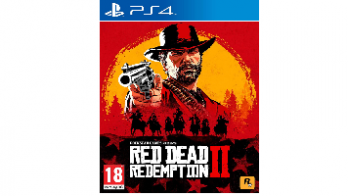 Red Dead Redemption 2
£29.99
America, 1899. The end of the wild west era has begun as lawmen hunt down the last remaining outlaw gangs. Those who will not surrender or succumb are killed.
View now on Amazon
Best open-world games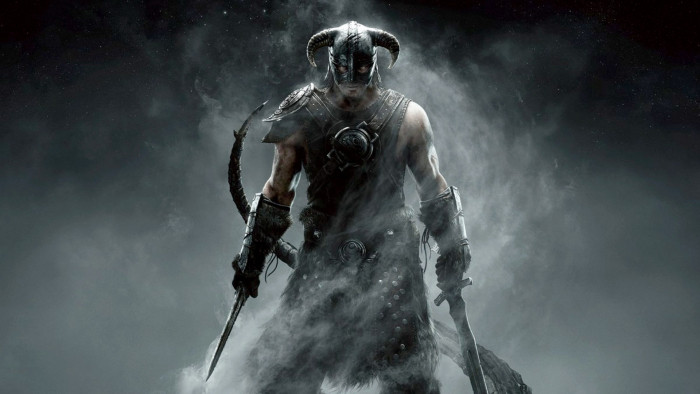 Skyrim is eight years old, but is still the most recent entry in what is perhaps the most celebrated open world fantasy game series ever. It has been released in many forms, including 2017's portable version for Nintendo Switch and a mild remaster in 2016's Special Edition.
Huge popularity and scope have helped keep Skyrim a money-maker. But there's also a huge modding community behind it, which lets you add content and features to the core game without paying a penny.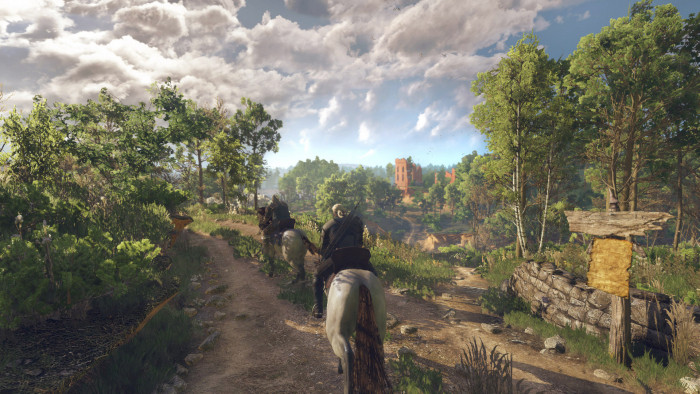 Many consider The Witcher III to be not only the best open-world title to date, but one of the best games of all time, regardless of genre. It keeps more control over your approach to the environment by splitting it into very large discrete areas, which helps you keep a focus on the main narrative drive and the many story-rich sub-quests. Rather than just wandering around wasting time.
Get The Witcher III if you want a world fleshed out with tales rather than just visuals, although its look is great too.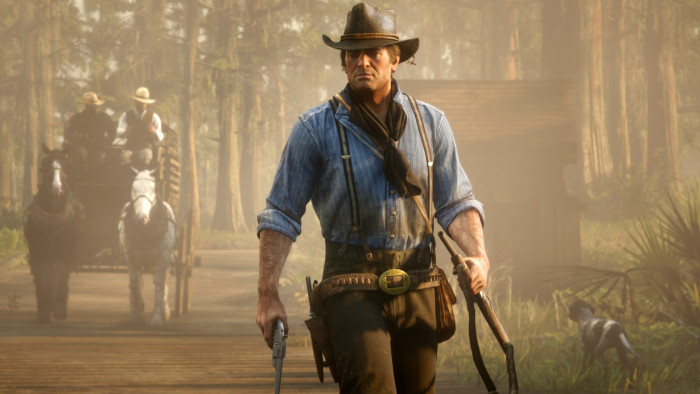 Rockstar Games's Red Dead Redemption stands alongside The Witcher III as a masterclass in how to create a believable, engrossing world in which you feel rooted.
It's also a cowboy simulator, which might have seemed an unlikely fit for the by-then superhero obsessed public until 2010's Red Dead Redemption. The sequel has sold 25 million copies to date.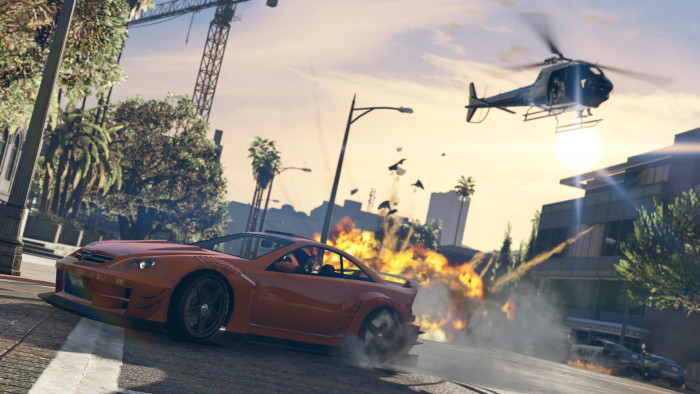 This entry highlights how many of the best open world games have fantasy themes, or are at least set in a completely different era. Grand Theft Auto 5 is the most recognisably (roughly) "here and now" open world classic. It is set in a fictionalised version of California.
Rockstar games ditched the glum, greyed-out seriousness of GTA IV for a sunnier, brighter outlook, in terms of both look and content. But like any GTA game, driving around to see how long you can evade the police is still a big part of the fun.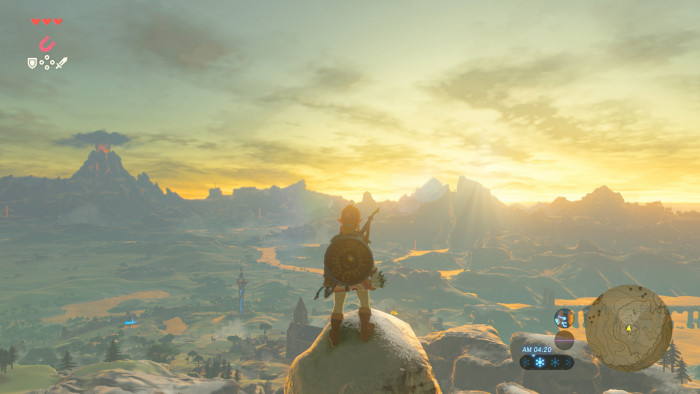 The Nintendo Switch's Breath of the Wild is the most open game in the 30-year Zelda series. This is also the most family-friendly title in this list. It's classic Nintendo in that respect.
There's plenty for adults here too. Breath of the Wild has a lonely and desolate feel in parts, but is punctuated by interactions with memorable characters. And you can play it on the way to work, which may be what matters most to many.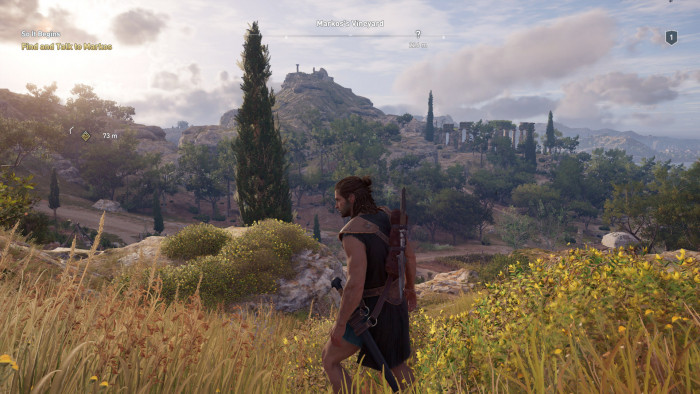 2019's Odyssey is the most open Assassin's Creed game to date. There's around 90 square miles of ancient Greece to explore, and for the most part you can go where you like.
It takes some inspiration from The Witcher 3, to make the series fit the open world mould better. Most older titles in the series had a semi-open approach, mapping action adventure play onto discrete cities, rather than mini continents. Some ague Odyssey lost a little classic Assassin's Creed flavour as a result, but it has the most compelling world and story of the series so far.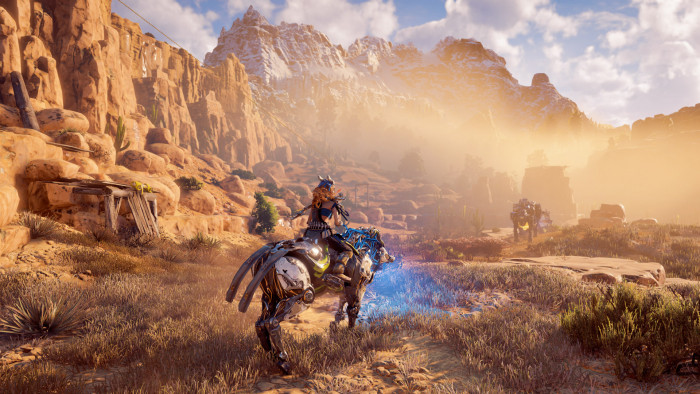 PS4-exclusive Horizon Zero Dawn reps the action-heavy open-world game sub genre in our shortlist, edging out those from the Far Cry series.
You play as a hunter living in a post apocalyptic world of robot dinosaurs. It's futuristic and ancient at the same time. Combat is largely bow-based, and success relies on careful aiming and stealthiness. Horizon Zero Dawn was considered one of the prettiest games ever made at launch in 2017. And it still looks great today.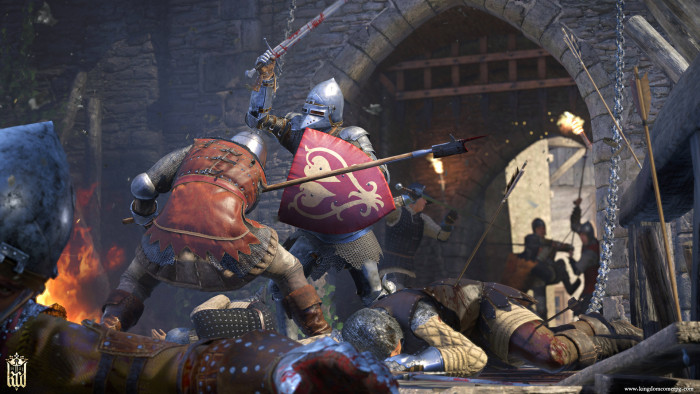 Most open games let you gain reputation and importance in their worlds fairly quickly. Kingdom Come Deliverance does not. You're the son of a blacksmith, not the "chosen one". The result is greater sense of realism than the other titles here.
That may not be what you want after a day working in an office, but the different approach is welcome in a genre often accused of copy-paste mechanics.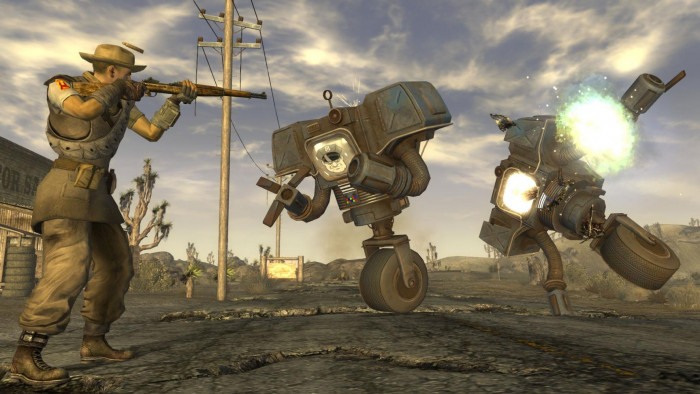 Fallout is the sister series to The Elder Scrolls, which gave us Skyrim. Fallout 4 is the latest in the main single-player branch of it, but how about a trip back to 2010's New Vegas?
It takes place in the wastelands of a post-apocalyptic Mohave desert, which includes the reimagined Las Vegas strip and the Hoover Dam. But, like the best in this list, New Vegas's strength is in how its story and environment suck you into the setting.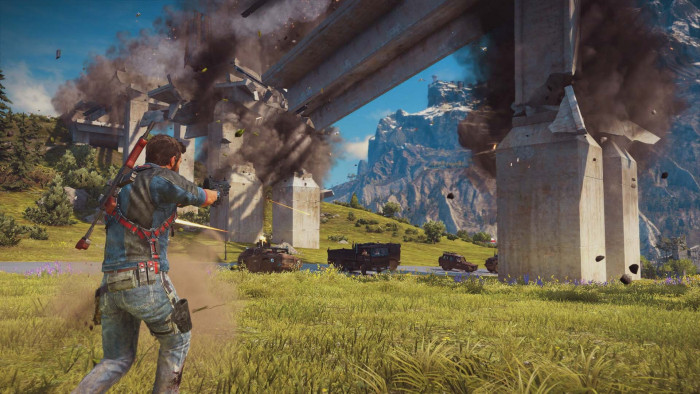 Want pure fun rather than a chin-stroking RPG? That's the Just Cause way. While there's a fourth game in the series, Just Cause 3 is the high point to date.
It aced its mechanics and offers graphics that still look good in 2019. You can drive everything from bashed-up old cars to jets, but flinging yourself across the huge world with zipline and wing suit is what gives Just Cause 3 its distinct feel.