Live in a city? Busy commute? Work in a noisy office? All of these do your stress level no favours. And buying a pair of active noise cancellation headphones is one way to turn down the cortisol and get back a little piece of zen.
The best noise-cancelling headphones use microphones that sit on the outside to monitor the noise level. And they actively cancel out that sound with extra waves piped through the drivers.
The extent they can zap engine noise and the sound of big crowds is mind-blowing. But which pair should you buy?
Here are some of the best options available right now. Upvote the set you'd pick.
Best noise-cancelling headphones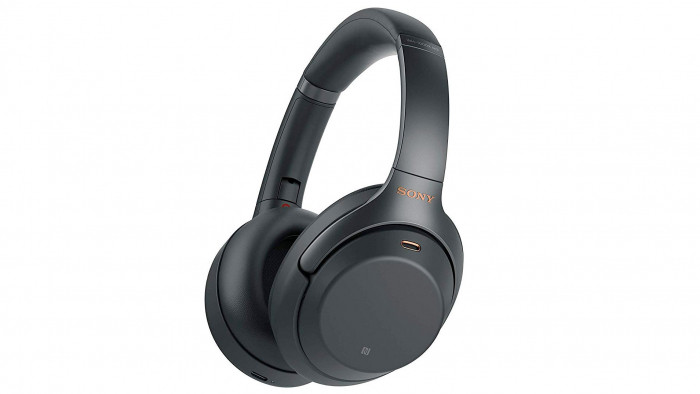 Has Sony finally toppled Bose in the active noise cancellation stakes? Some think so.
The Sony WH-1000XM3's strong combo of active and passive noise cancellation makes the world seem much more peaceful. They nail just about every other aspect of headphone tech too.
Their sound is fantastic, they are comfortable and look great. Audio quality is a cut above Bose's, with greater precision.
The battery lasts ages too, up to 30 hours, and that is with noise cancellation switched on.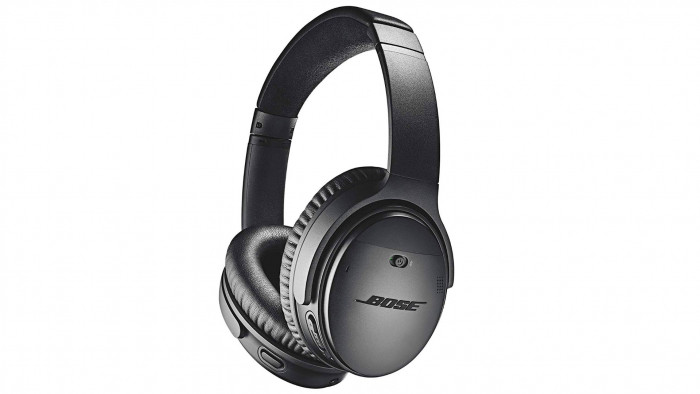 The Bose QC35 II are noise cancelling royalty. Bose's QuietComfort range is the most famous of all, and with good reason.
These headphones are incredibly comfortable and seem to effortlessly zap the stress of noisy environments like airplane cabins. There's a reason these headphones are so popular with frequent travellers.
The sound is sweet and ear-charming, a bit warmer and softer than a detail-obsessed hifi-style pair. But we can't imagine anyone not liking how the Bose QC35 II sound.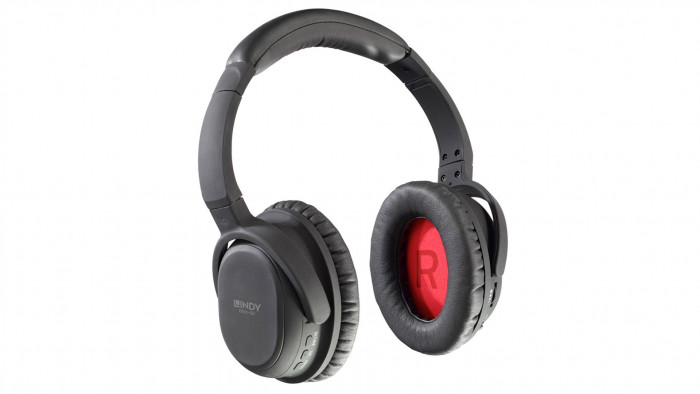 These headphones have been around for several years now. Their price gives them real staying-power. The Lindy BNX-60 are a budget take on the Bose QC35 II.
You get a comfortable design, active noise cancellation, Bluetooth wireless. And very solid sound quality for the price.
The Lindy BNX-60 don't decimate background noise like the best from Bose and Sony, but they do take the edge off the noise of your commute. You won't have to turn up your music volume anywhere near as often. You can't argue with their price either: these headphones are an undeniably good deal.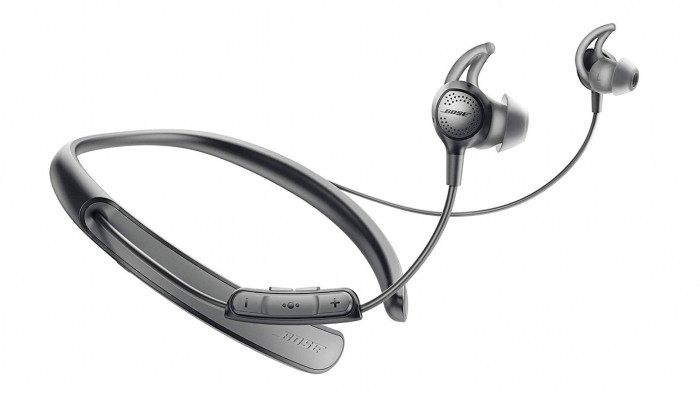 There are several great Bose alternatives if you want full-size headphones. But in-ears? Bose still makes the best.
The Bose QuietControl 30 are the latest. These are wireless neckband earphones with excellent noise cancellation for an in-ear, not that far off the QC35 II's performance.
Just make sure you are ready for the neckband. It's chunkier than that of most wireless pairs.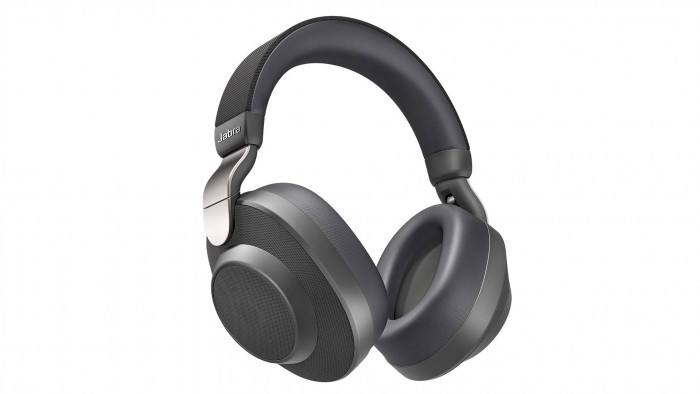 Jabra is a one of the less celebrated headphone heroes. But nowadays it makes some of the best pairs around. The Elite 85H are Jabra's first high-end ANC headphones.
They look a bit like the Sony WH-1000XM3's cousin. Similar contours, but this pair has fabric cup coatings for a different look. And battery life that tops out at 36 hours is amazing.
Sound quality is great, they have particularly good call mics, for those few who still make regular phone calls. And noise cancellation is strong too, if not quite at the Sony and Bose level.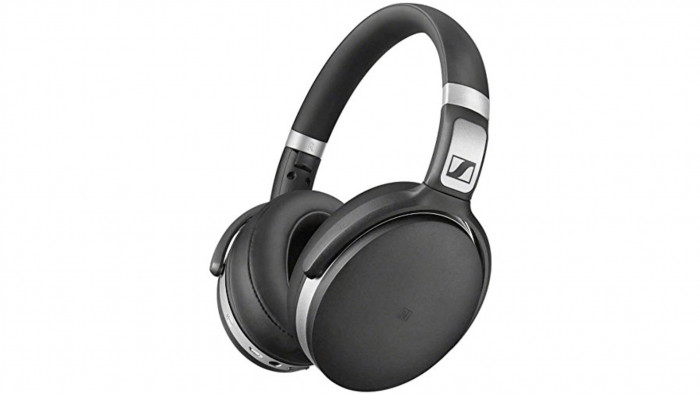 Want a budget option? You might not expect it to come from a venerable brand like Sennheiser, but it does.
The Sennheiser HD 4.0 BTNC are grown-up looking full-size noise cancelling headphones at less than half the price of the most famous models.
They have Sennheiser's own NoiseGard noise-zapping tech, which is effective if not quite Bose-grade. These are a good choice if you want a lower-price ANC headphone from a brand people actually recognise.