Gone are the days of having to wait for the ice cream van, or heading to the supermarket to get your fix – the best ice cream makers have been designed so that creating ice cream at home is now incredibly easy to do.
Not only are they convenient (no getting up and going to the shop when you have a craving), they let you create whatever ridiculous flavour combination tickles your fancy.
UPDATED: Ice cream fans listen up, for Halo Top - the brand with more flavour varieties than you can shake a stick at - has launched a brand-new Platinum series of tubs to delight your taste buds. Sure, it's not quite the same as making it yourself with one of these snazzy devices, but with new flavours including Space Candy, Monster Cookie and Vanilla Crunch to choose from, it's going to be pretty hard to say no. The brand has even decided to open their own pop-up ice-cream bank to celebrate. Intrigued, am I right? The new varieties are available in stick and tub form, so well worth a mouthful - or three.
And with your own ingredients, you can also create a slightly healthier version of your favourite indulgent treats if you fancy something lighter.
Here's our guide to the best on the market. Own one already? Vote for your favourite
The best ice cream makers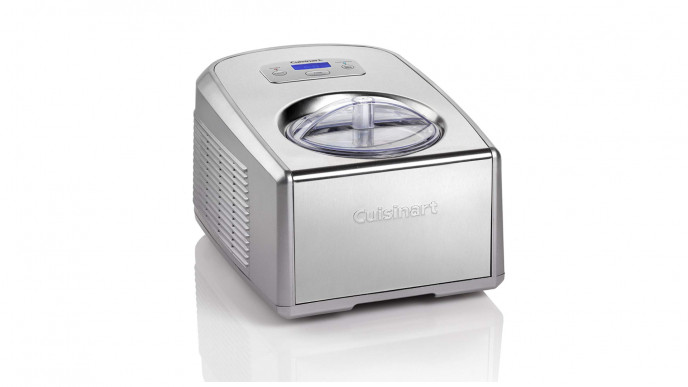 BBC Good Food named this machine the greatest all-rounder when it comes to ice cream makers – and they should know.
Taking only 40 minutes to make up to 1.5 litres of dessert, the machine makes ice cream and gelato, as well as frozen yoghurt and sorbet. The machine also has two separate mixing paddles for ice cream and gelato, which means it will turn out right every time.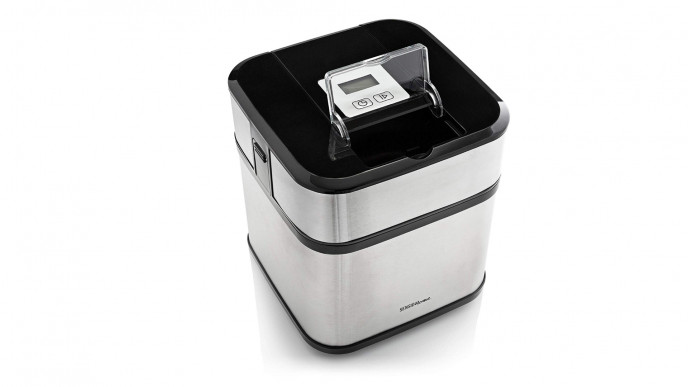 If you want a side order of technology with your ice cream making, the Sensio digital ice cream maker might be the one for you – it features a digital timer and LCD display.
Making the ice cream doesn't take too long, either, though there are a few steps. First you have to freeze a bowel for 12 hours, then pre mix ingredients and chill for a further three. Once you've done that, though, the machine only takes 20 minutes – not bad at all.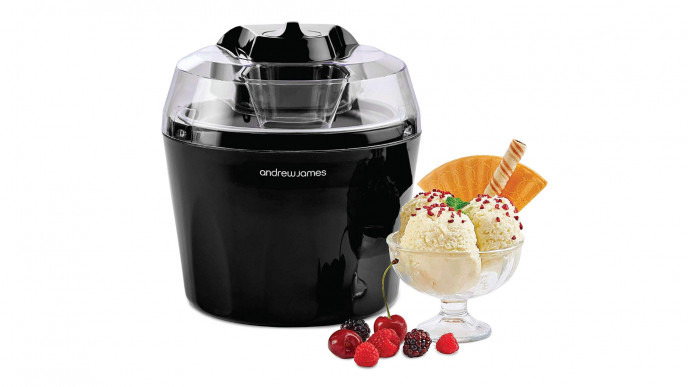 At £24.99, the Andrew James ice cream maker is a pretty good bargain, coming in at over £100 cheaper than the Cuisinart machine.
Voted the best ice cream machine from consumer organisation Which?, this machine delivers all the functions of a top-notch ice cream maker at a bargain price. You can't go wrong with that.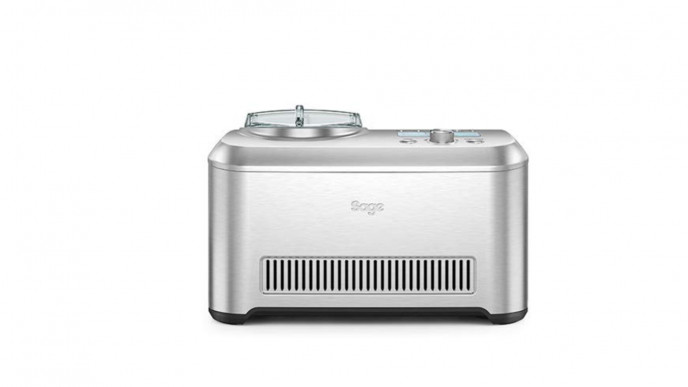 Anything cooking-related with Heston Blumenthal's name on it is bound to be good, right? This Sage Smart Scoop ice cream maker is no different.
Unlike other machines, it "automatically senses the hardness of the mixture based on your selection", storing it until it's time to serve. It also has an impressive 12 hardness settings – so whether you want sorbet, soft-serve ice cream or gelato, you're all set.
And the best thing about it? It plays an ice cream van tune when it's ready.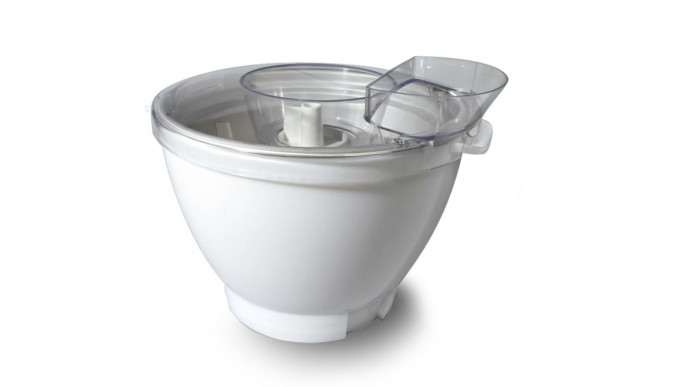 If you already have a stand mixer, you might not want to buy a full ice cream maker. It means more cost and more gobbled-up kitchen space. Luckily, a number of stand mixer brands have their own ice cream attachments, like this Kenwood one.
As you might expect, it's pretty easy. Just attach to your mixer, add ingredients and turn it on. Simple.
.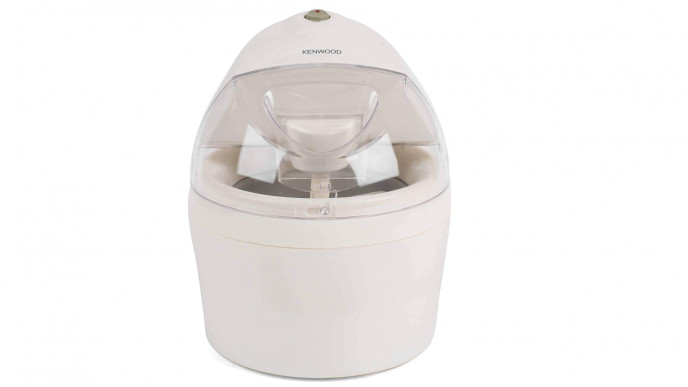 Kenwood does not just make attachments. It also makes a great machine in its own right.
A top budget option, the Kenwood IM200 has some good features for such a low price. It's a little smaller than some others, but this works well for anyone short on space or making ice cream for just one or two. Families might be better off plumping for a larger model.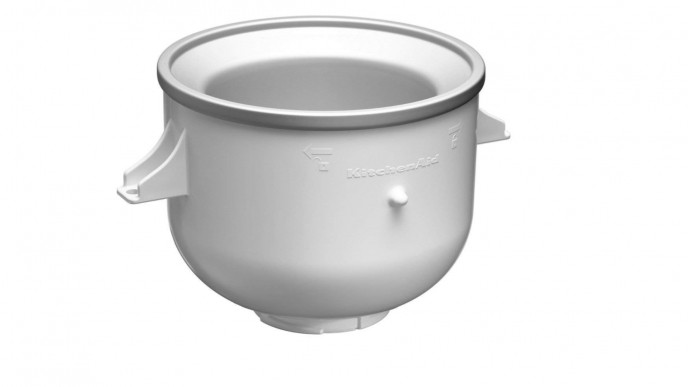 Much like the Kenwood, this is the perfect addition to the coterie of attachments any self respecting KitchenAid owner has hanging around their cupboards. It attaches to your food processor.
And it's pretty impressive too. The attachment has a faster churning speed than other models, meaning your ice cream will be lighter and more fluffy. If you want a denser dessert, select a slower speed to create the perfect gelato.
And with a 1.9 litre capacity, you won't run out any time soon.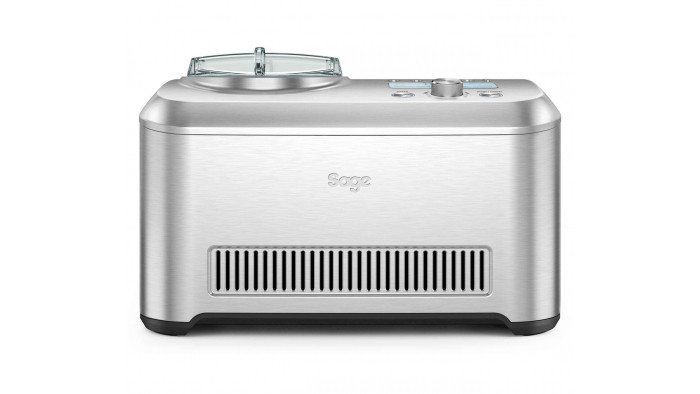 The master of unconventional combinations, Heston Blumenthal's ice-cream based offering was always going to take us on a culinary adventure. The smart scoop ice cream maker is a pretty slick looking offering, with its silver finish and top interface. Bringing your ingredients down to ice cream worthy temperatures in under ten minutes, the machine has four integrated functions - frozen yoghurt, sorbet, ice-cream and gelato - depending on your choice of frozen treat. It's a little on the pricey side mind, coming in at £268.99. That being said, you are paying for an ice cream maker from the chap that created chicken curry ice cream and has a standing order for liquid nitrogen