So what do you buy the coffee lover in your life? That is a question we answer in this best gifts for coffee lovers guide.
UPDATE: We will be filling up this guide with the best Black Friday 2019 coffee machine deals as and when they come in. For now, check out all the great gifts for coffee lovers that we have found.

We all know a person (or possibly a few) for whom drinking a cup of Java is about more than just a morning pick-me-up. Those people who talk about coffee flavour profiles like they're discussing a fine wine, and to whom the words 'instant coffee' are a mortal insult.
There's no need to feel daunted if you're not quite on the same hyper-caffeinated wavelength, though. Just scan through the following guide and pick out something that you're confident they don't have.
Whether it's a bean grinder, a milk frother, or just a really good cafetière, there's bound to be something here for your favourite coffee fanatic.
Want to go deeper? Check out our review of the best coffee machines. We also have the best pod coffee machine guide and best Nespresso machine guide to keep you busy.
Black Friday 2019 should have some cracking coffee-based deals. Here's all you need to know.
Best gifts for coffee lovers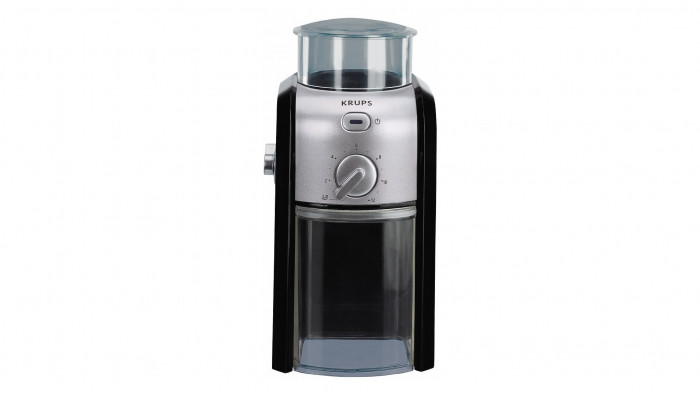 As every coffee nut knows, the most important piece of equipment you can buy to take your coffee enjoyment to the next level is a decent burr grinder. Buying coffee in roasted bean form and grinding it up yourself is the only way to ensure a fresh, vibrant cup every time. The Krups Expert Burr Grinder is bit of a legend on that front. Simple, hard-wearing, reliable and cheap, it's the go-to entry point to a whole world of flavour.

What more fitting object to put on your coffee table than a beautifully illustrated book all about coffee? The World Atlas of Coffee is a comprehensive reference book covering the entire coffee experience, and written by a World Barista Champion and co-founder of Square Mile roasters in London. It'll teach you all about the beloved beverage, from the way it's produced to the best brewing techniques, as well as offering an insight into the various coffee-growing regions around the world.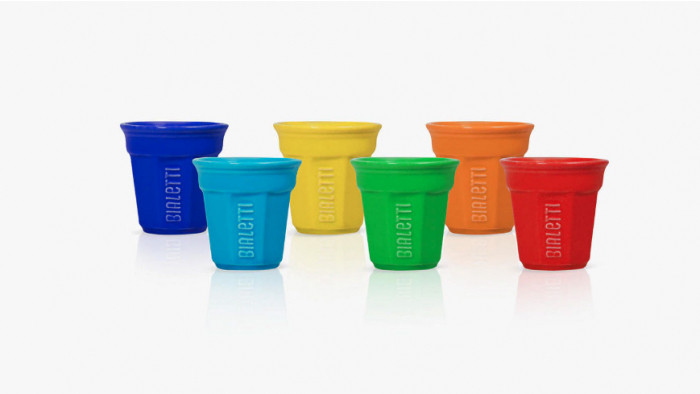 If you're buying a gift for someone who likes their coffee short, sharp and in little shots, then get them some espresso accessories. We love this rainbow-coloured espresso set of 6 cups from Bialetti. What better way to have a kick of coffee in the morning than with a pop or colour?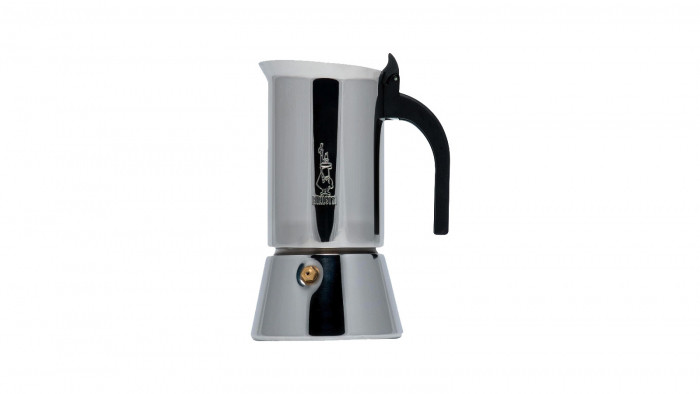 If you're buying for someone who doesn't like smart, fancy coffee makers but prefers to brew in a more traditional way, then check out this Bialetti stove-top coffee maker. It's a modern update of Bialetti's iconic Moka Express coffee maker and works well on traditional stove-top surfaces, as well as with induction hobs.
It can take a little getting used to if you're buying for someone who hasn't made their coffee this way before, but if anything it turns the whole coffee-making process into even more of a special ritual.
It might look like an eyebrow-raising piece of medical equipment, but the AeroPress is actually one of the most revolutionary pieces of coffee-making equipment of the past few decades. It enables you to brew a single cup of high class coffee in mere minutes, with just a little elbow grease and some cheap filters. The AeroPress replicates the plunger motion of the cafetière/French press, but it's actually closer in principle to an espresso machine in the way it uses air pressure to force hot water through coffee granules.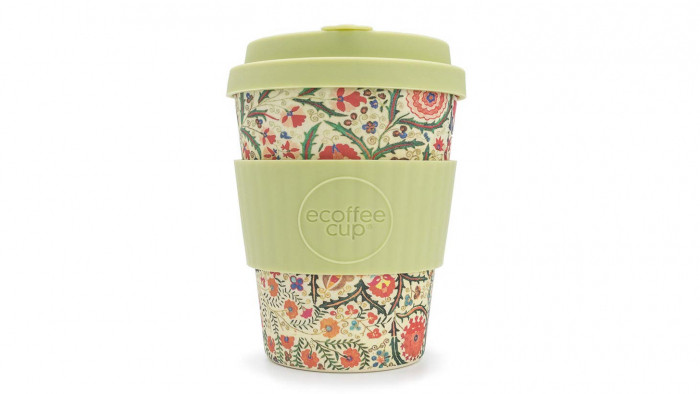 What about a gift for the coffee lover who lives off take-away beverages from their local cafe? Reusable cups are a great way to go, providing a more personal and eco-friendly alternative to those problematic paper cups. They also make for a superior drinking experience, and might just keep your hands from being burned. We've gone with Ecocoffee's extensive range because they're made from sustainable bamboo fibre, and they come in a whole bunch of beautiful designs.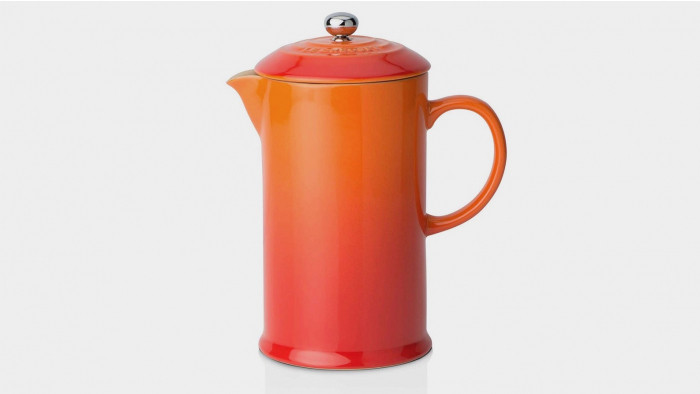 7

. Le Creuset Stoneware Cafetiere with Metal Press, 800 ml - Volcanic

£52.48

View now at Amazon
It's easy to get sniffy about the classic cafetière. It's far from the most precise way to serve your coffee, after all. But it is an easy and reliable way to bring multiple cups of fresh coffee to the breakfast table on those mornings when you really can't be doing with fiddly equipment or precise measurements. And coffee can still taste great brewed this way. This luxurious model from Le Creuset is made from ceramic, so it'll keep up to four cups of coffee hot for longer than the usual glass or metal alternatives.
If your coffee-loving friend wants to get really serious with the coffee brewing process, the only way to go is a full on bean-to-cup espresso machine. This compact model from Sage (the UK brand of Breville) is very highly regarded and quite reasonably priced for what it offers. As part of the package you get an in-built bean grinder, an automatic dosing function, a temperature-controlled milk jug, and a classy stainless steel build. This is the gift that will unleash a person's inner barista.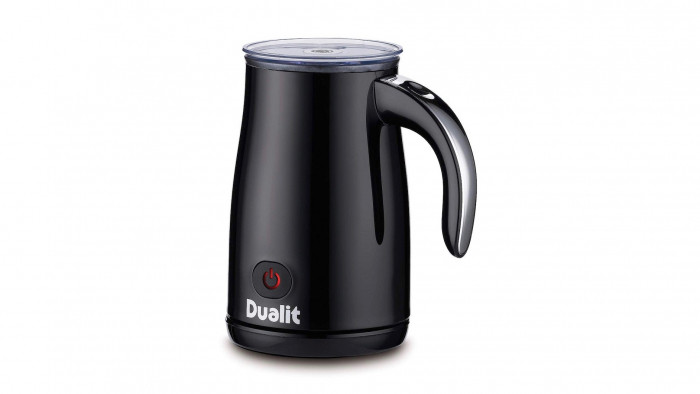 For the cappuccino, latté, and flat white die-hards out there, proper milk froth is almost as important as the coffee itself. It's pretty tricky to get the right consistency without specialist equipment, however, and this Dualit effort is one such device. It can make cold or hot milk froth in just 70 seconds - the latter courtesy of a handy heating function. It's also dead easy to clean, with a removable whisk, a sealed drive and a non-stick coating.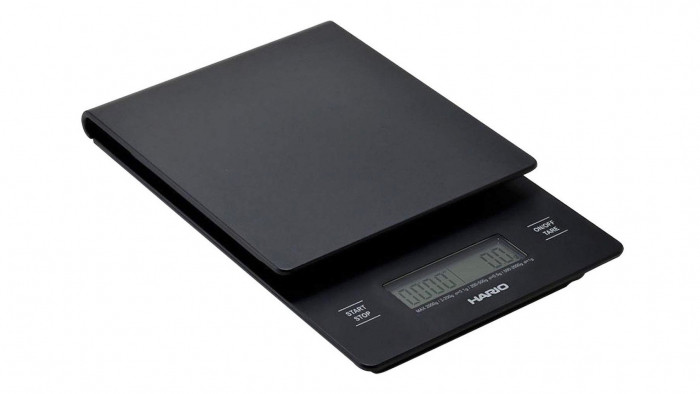 So your coffee fanatic of an acquaintance already has a grinder and a suitably advanced means of brewing the black stuff. What do you get them next? One thing they might not have is a proper weighing scale. Brewing coffee is closer to chemistry than baking, so your average beaten up kitchen scale isn't going to be capable of the necessary precision. What you need is something like this from brewing specialist Hario, which weighs in 0.1 gram increments.