Fitness trackers aren't young upstart gadgets anymore. But that means you can now get a great one for pocket money cash.
There are a lot of options. And we have two particular favourite kinds of fitness tracker.
How about one that looks just like a watch, but counts your steps through the day? Or a budget fitness band that can track a run just as well as a fancy runner's watch?
Let's take a look at some of the best fitness trackers out there today. Upvote the band you'd give a place on your wrist.
Best fitness tracker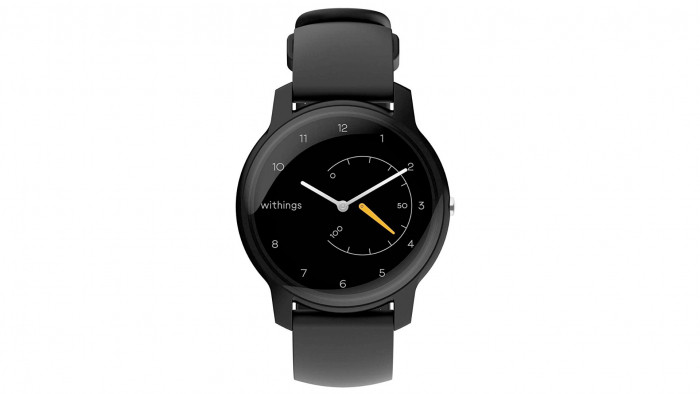 Withings made hybrid watches appealing to a huge number of us. A hybrid is a watch that looks like a normal one, but has some fitness-tracking tech inside. The Withings Move is its latest, most affordable design.
It's only £60, uses normal hours and minutes hands to tell the time, and has a separate dial to show your steps for the day. This isn't a watch for those who want to monitor their 10k run times, but it is perfect for casual step tracking. The battery also lasts up to 18 months. (Almost) zero maintenance required.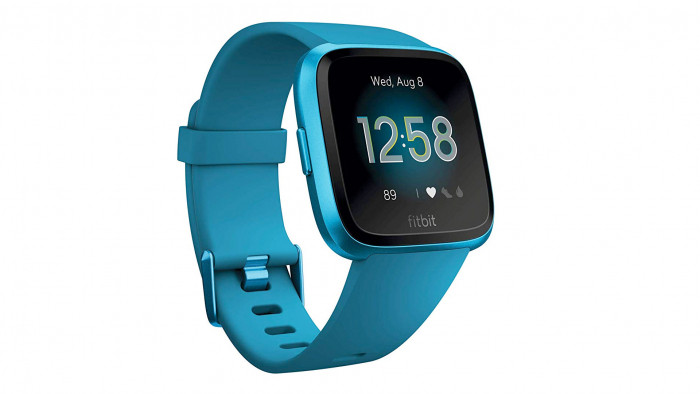 If a fitness tracker is likely to be the only thing on your wrist, consider something like the Fitbit Versa Lite. This does the exercise tracker basics very well, and has a cute watch-style design.
It can do a few things other bands cannot, too, like make wireless payments and run apps. This is a smartwatch, but one a lot more chilled-out than the average. If you want a smartwatch that also has GPS for real training, check out the "non lite" Fitbit Versa.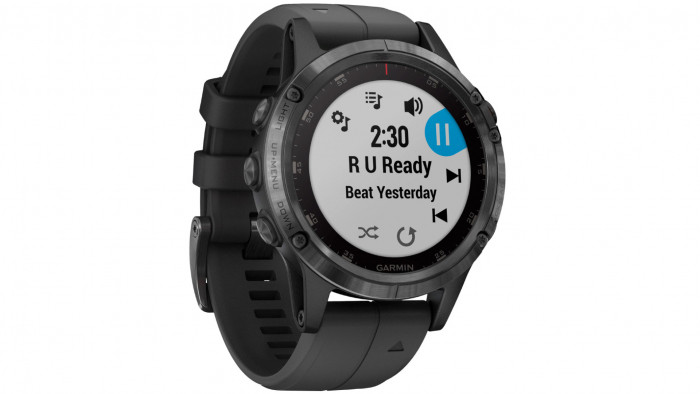 Ready for the big guns? If you're tempted by the Garmin Fenix 5 Plus you should really read our best running watches test. However, let's go for a potted summary.
This is one of the biggest, most desirable runner's watches in the world right now. It can track three marathons back-to-back before needing a charge, plays music right from the watch, displays maps on your wrist and can more-or-less be your training buddy for life.
But we're just trying to give you an idea of what's out there. If you just want a simple activity tracker, a Fenix 5 Plus is overkill.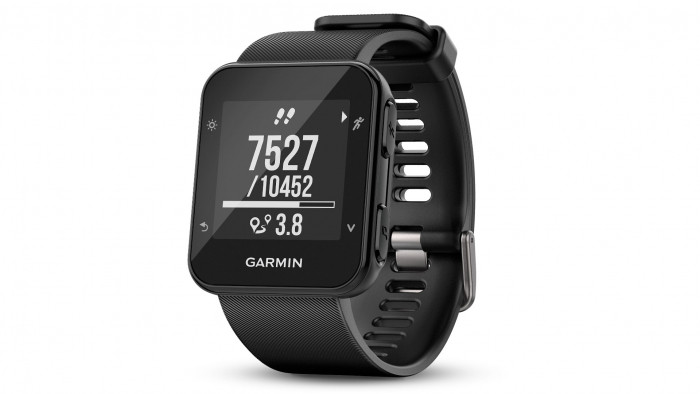 If you're thinking of getting seriously into running, rather than just checking your a step count each day, take a look at a Garmin Forerunner 35. These have built-in GPS, so you can check out the routes of your runs and hikes on a map, in the phone app.
This looks more like a watch than most of the other bands here. But you can, of course, use it as just that. Garmin's app is also better tuned for exercise enthusiasts than any other. You can even track how many miles you've run in your running shoes using it.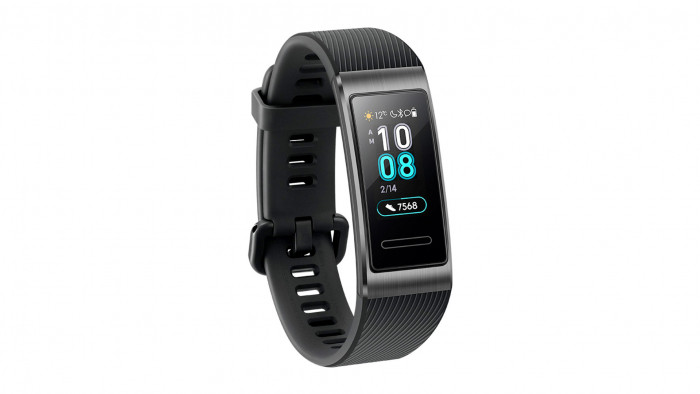 If you want maximum features for minimal cost, and some fancy design touches, you can't really beat the Huawei Band 3 Pro. It has full GPS, for proper marathon-style run tracking, swim-ready water resistance, a heart rate sensor and support for notifications.
There's even an aluminium surround to the screen and a glass layer in front of it. At £60 the Huawei Band 3 Pro is a major bargain. A physical button is the one thing is lacks, which can get annoying if you're a swimmer. Touch surfaces and lots of water don't match.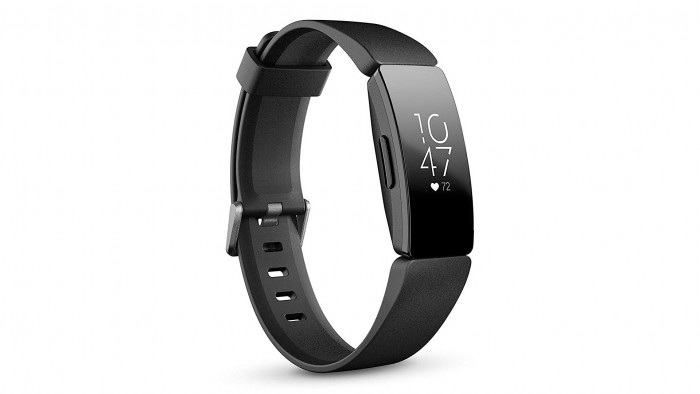 This is our favourite model from the new(ish) Fitbit line-up. It has an ultra-casual style and look, but is much better for actual fitness tracking than the model below, the "non HR" Inspire.
Fitbit added Connected GPS to this one, which lets it use your phone's GPS location data to make a map of your run and cycle routes. As the name suggests, it has a heart rate sensor too. Sure, the screen is black and white, and real-world battery life of around four days isn't the best around, but this Fitbit is simple and enjoyable to use.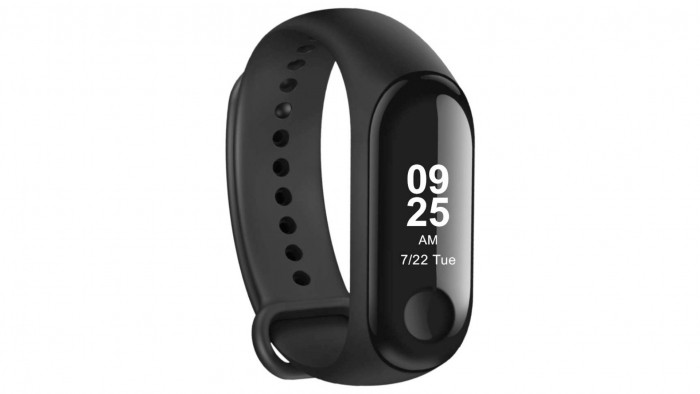 This fitness band is our top choice among the handful of sub-£20 Chinese fitness bands. These are usually from brands no-one has heard of before, but Xiaomi now sells phones in the UK. Good phones, too.
The Xiaomi Mi Band 3 is a simple fitness tracker, without the location-tracking GPS feature. However, you might be surprised by what it can actually do. It has a heart rate sensor and can even relay notifications from your phone. It's not as basic as you might guess.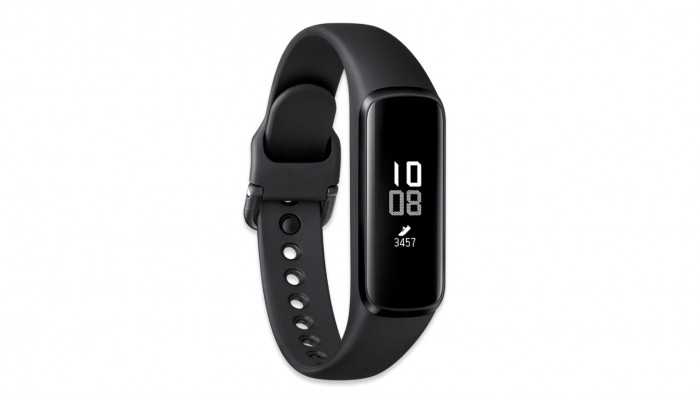 Samsung's pocket money fitness tracker is almost as good as the one it sells for several times the price. It can track loads of a different activities using its internal motion sensors, and has a heart rate sensor to get a better idea of exactly how hard you're working.
The Fit E is almost surprisingly cheap for a company like Samsung, which now seems to think we should be willing to pay more for its stuff. The Fit E's build isn't too fancy. It's all-plastic. And the screen is monochrome. But this is a big-brand tracker without a high price.