ShortList is supported by you, our amazing readers. When you click through the links on our site and make a purchase we may earn a commission.
Learn more
Best Christopher Nolan movies, ranked: from The Following to Tenet
The Prestige? Memento? Inception? Can anything beat Nolan's Batman?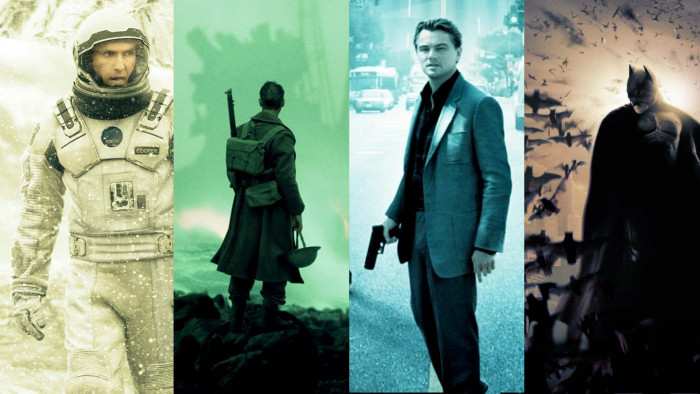 The excitement is mounting. We are just weeks away from the next Christopher Nolan film, Oppenheimer. It is due out on July 21 and Nolan as confirmed it's an epic, "kissing three hours" he says.
It's the tale of the creation of the atomic bomb. And, with any luck, Oppenheimer will be sent screaming up the chart of the best Christopher Nolan films below shortly after release. But today we're less interested in the future and, like Oppenheimer itself, want to look into the past.
Best known for the peerless Dark Knight trilogy, writer and director Christopher Nolan may be Britain's greatest gift to 21st Century cinema. Nolan made his mark with the time-twisting, mind-bending trio of Following, Memento and The Prestige, and to date has made 11 feature films.
Post Batman, Nolan raised the intellectual bar for the big money summer blockbuster. Inception and Interstellar combined big ideas with amazing action set-pieces, groundbreaking cinematography and impactful performances from some of Hollywood's finest.
Perhaps the last true auteur in the mold of Scorsese and Lynch, Nolan also wins points among purists for continuing to shoot on film. His 70mm IMAX screenings of films like 2017's Dunkirk are a zenith of the modern cinemagoing experience. There's been a whole lot of Hans Zimmer music and large dollops of Michael Caine throughout, so what's not to love?
Here are the best Christopher Nolan movies. Don't forget to upvote your favourites!
Best Christopher Nolan movies ranked
The new poster for Chris Nolan's latest movie Oppenheimer has arrived. The movie, about the scientist, J. Robert Oppenheimer, who helped created the atomic bomb has a stellar cast, with Cillian Murphy in the lead role and Florence Pugh, Jack Quaid and Matt Damon all starring.
The movie is set for theatrical release 21 July, 2023. Save 22%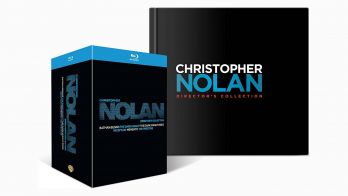 Christopher Nolan Director's Collection set
£21.98
This boxset includes the Blu-ray versions of some of Nolan's best. Films include Inception, Memento, The Prestige and the The Dark Knight trilogy. That's under £4 a film.
Buy now at Amazon
Related Reviews and Shortlists