With Once Upon A Time... in Hollywood finally hitting cinemas in the UK, we thought it right to countdown the best Tarantino movies - cataloguing the high- and lowlights of his nine-film career (well, 11 if you count Four Rooms and split Kill Bill as we have done here).
Given this is a director that has genre hopped his way through his own movie collection, from hard-boiled crime thrillers to 70mm Cinescope-lensed Westerns - which looks fantastic on any of our Best TV choices.
Tarantino's movies will always be divisive so let us know what your favourite is by up-voting and down voting below.
Before the voting commences, let it be known that Pulp Fiction will always be the one closest to our heart...
Best Tarantino Movies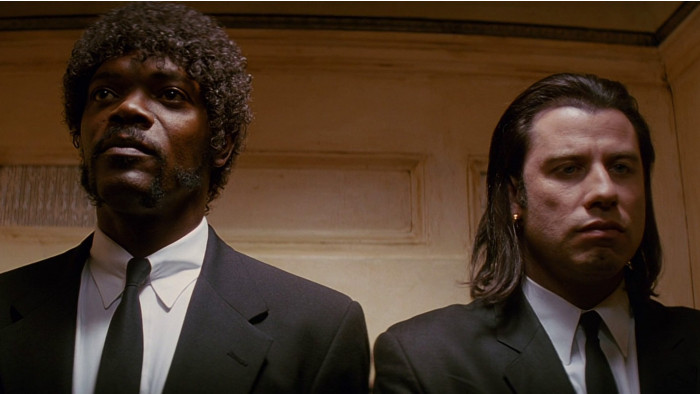 Tarantino has never quite reached the heights of Pulp Fiction, perhaps no other director has either. It's a masterclass in filmmaking that has a plot played out of sync, old-school actors (Bruce Willis, John Travolta) once again given a chance to shine and a performance by Samuel L Jackson that's as delicious as the Big Kahuna burger he wolfs down before shooting someone. It spawned a thousand imitators but while anyone can by the ingredients, if you don't have a chef like Tarantino making the dish it just ain't going to work.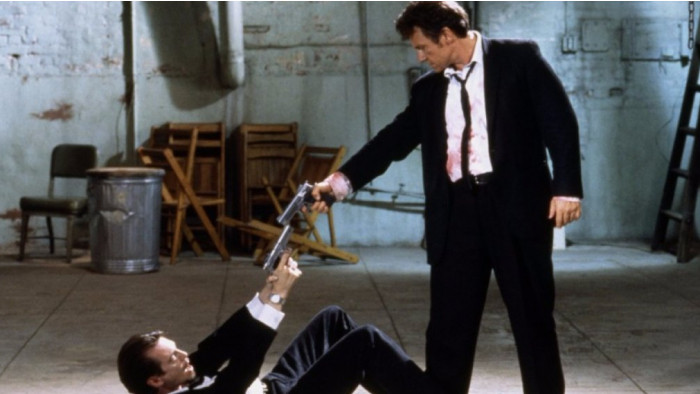 As a first movie, shot on a shoestring when Tarantino was just 29, Reservoir Dogs is a masterclass of getting the basics right. No money? No problem, just set the film in the aftermath of a botched robbery, where most of the action takes place in just one room. No real-life movie experience? Fine, just use your encyclopedic knowledge of movies and riff of the scenes you know and love. The results is a love letter to exploitation cinema and the epitome of 90s movie cool. Never have a group of men walking in slow motion to George Baker been more iconic.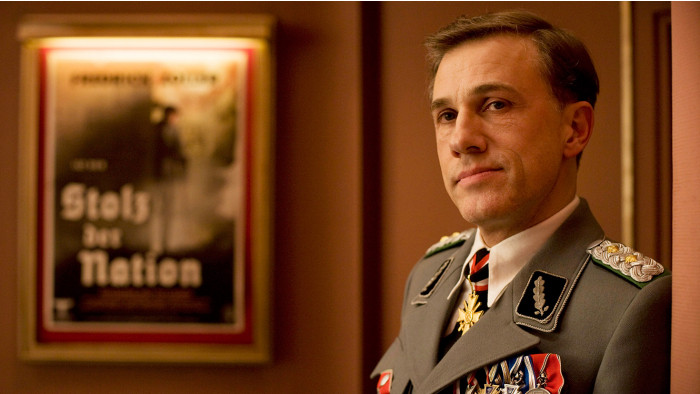 Tarantino's revisionist take of the atrocities of World War II is a movie that is full of some unforgettable scenes and packed with Tarantino's unmatched eye for style. Some of it, though, just doesn't hit. Scenes are overstretched (the one in the beer cellar for a start), while others are just so over-the-top with violence and spectacle that they jar with the rest of the movie. The shining lights are undoubtedly the performances of Michael Fassbender and Christoph Waltz. It's no surprise the latter turned up again in Django Unchained.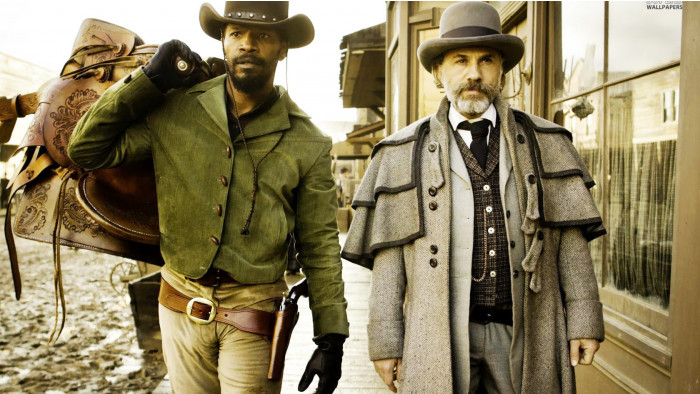 Django Unchained was a fantastic return to form for Tarantino. The movie, a western set among the slavery of pre-civil war America, sees a brilliant Jamie Foxx as Django a slave who is freed by Christoph Waltz's travelling dentist who goes on a mission to find and free the love of his life, played by Kerry Washington, from Candieland a plantation run by the frankly horrible Calvin Candie (Leonardo DiCaprio). Django Unchained is a superb slice of the spaghetti west.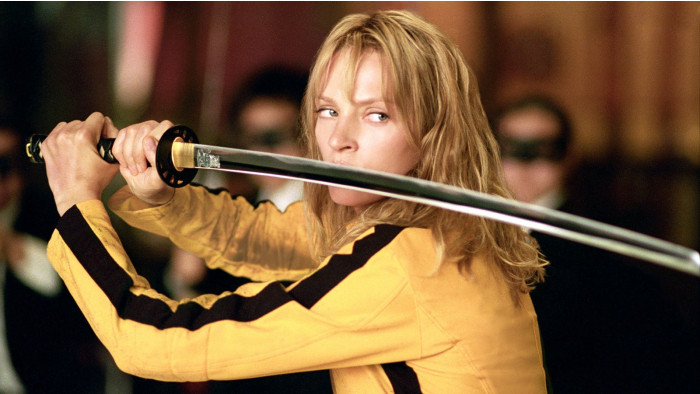 Originally meant to be one massive magnum opus, Kill Bill was split into two movies that varied wildly in their style and pace. The first Kill Bill is a fantastic kung fu fest, following The Bride (Uma Thurman) as she takes revenge on a group that killed her husband and left her for dead, lead by the titular Bill. Using Bruce Lee iconography, some fantastic fight choreography and peppering the whole thing with Tarantino dialogue and call backs to Shaw Brothers' movies, this is one of Tarantino's very best.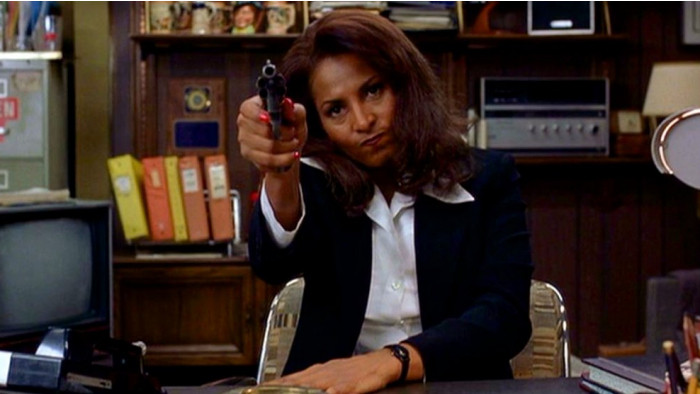 The first - and last - Tarantino movie not to be based on original material (well, as original as the filmmaking magpie can be), Jackie Brown is a more mature Tarantino take on Elmore Leonard's Rum Punch. Enlisting blaxploitation legend Pam Grier to play Jackie is inspired, as is the rest of the cast including Michael Keaton, Samuel L Jackson and Robert De Niro in perhaps his last decent role (here's hoping The Irishman changes that). Jackie Brown is a fantastic crime thriller where the homages are a little more slight but all the better for it.
Leonardo DiCaprio, Brad Pitt and Margot Robbie star in Tarantino's love letter (of sorts) to the '60s and filmmaking. Packed with sizzling dialogue, some heartfelt moment and real menace, there is a lot to unpack in Once Upon a Time. So much so, it demands a rewatch to figure out quite how many ideas Tarantino has squeezed into the movie. If this is his penultimate film, then we can't wait to see what he does next.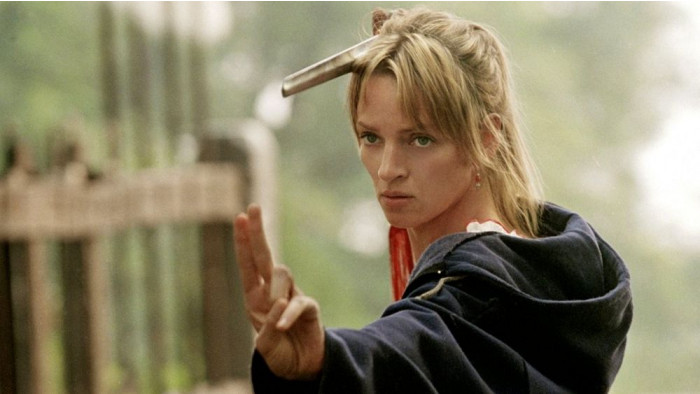 Those who came into Kill Bill Vol. 2 expecting more of the same kung fu ultra-violence would have been sorely disappointed with this movie. Yes, all of that is there but it's nowhere near the frenetic pace of the first film. Instead we see The Bride get knocked down (and buried) and built up again to a point where she is finally ready to confront the eponymous Bill. The film is packed with tension and the final meeting between The Bride and Bill doesn't disappoint, if only the pacing of the movie was that little bit more even.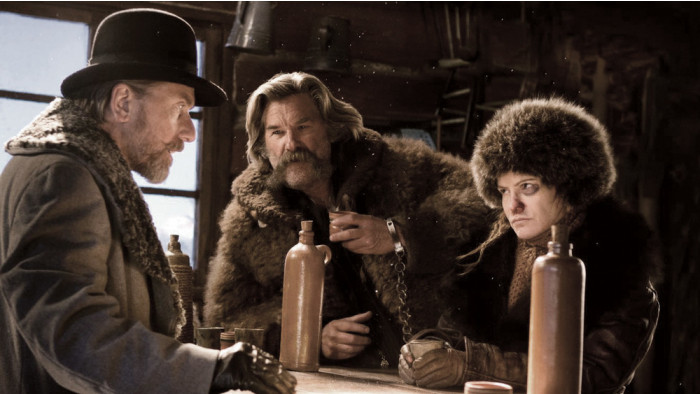 A bunch of strangers find themselves in one room and one of them is a mole. So far so Reservoir Dogs, but The Hateful Eight manages to turn this well-worn conceit into a fantastic western thriller. Shot in old-school Cinescope and starring the likes of Kurt Russell and Jennifer Jason Leigh, the movie is brooding, bruising watch. Interestingly, Tarantino has reworked the movie, adding in extra scenes, into a mini series for Netflix.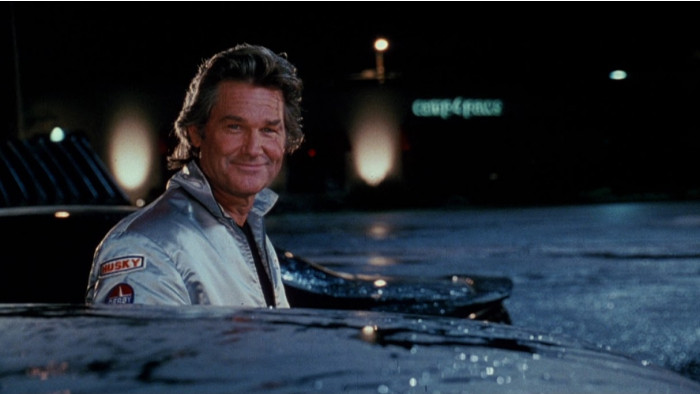 Death Proof is an odd beast. Originally part of Grindhouse, a two-movie collaboration with Robert Rodriguez, it was cutdown to become a smaller movie that could fit into the double bill. It was then re-released and recut with new footage to become a movie all on its own. It's a slow burn 70s homage that takes its time to tell its tale of Stuntman Mike (Kurt Russell), someone who likes to kill people by running them over. Its stuffed with pockmarks and bad edits that suit the movie but it never really clicks as a grindhouse flick or a movie in its own right.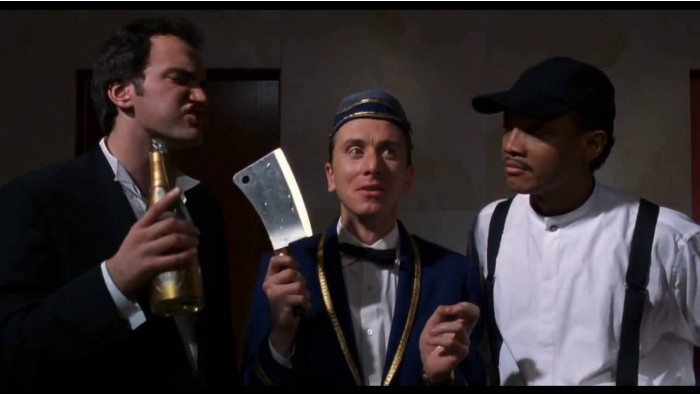 Not strictly part of Tarantino's nine-film canon but Four Rooms is worthy of an entry as like Death Proof is part of Grindhouse, Quentin directs one of the four interlocking parts of this movie, the other directors included Allison Anders and Robert Rodriguez. In short: it's a dud. His segment, Penthouse - The Man from Hollywood, features a gambler literally playing with fire, while Tarantino stretches himself to play famous director Chester Rush. This is one for completists, but you aren't missing much if you've never seen it.