There's been something akin to a bread revolution in recent years. For those who care about the provenance of their food, not to mention the flavour and texture, a properly made loaf of bread in the best breadmaker around is a daily staple.
This has put not only the humble sliced loaf on notice, but the so-called 'fresh' supermarket alternative to boot. That said, not all of us have access to an artisan baker. And even if we do, not everyone is willing or able to pay the increased cost.
Thank goodness for the availability of high quality bread-making machines, then. As kitchen gadgets go, these compact single-loaf devices stand a fair chance of regular usage rather than being consigned to a dusty fate under the stairs.
There's little better than the smell of freshly baked bread, and these eight bread makers will enable you to fill your home with that heavenly scent several times a week.
Best breadmaker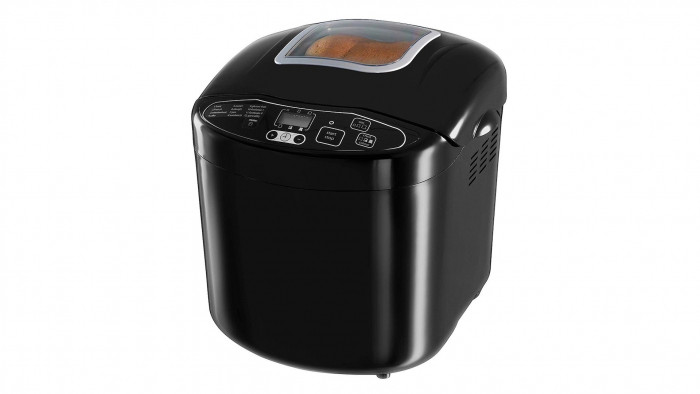 As its name suggests, the Russell Hobbs Compact Bread Maker takes up way less space than most of the other machines on this list. It makes a correspondingly limited range of dinkily proportioned loaves, which is great for beginners and those who don't want to mess around with fancy recipes. Despite this simplicity the Russell Hobbs still manages to pack in a dedicated gluten-free program, so the gluten-intolerant should take note.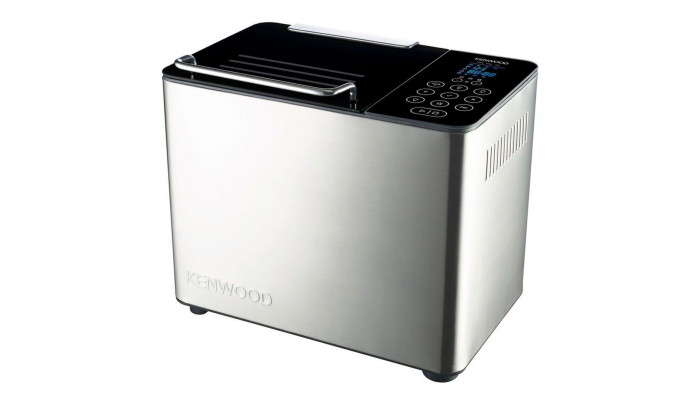 If turning out a simple loaf isn't sufficient for you, and you demand total mastery of the baking process, the Kenwood BM450 could be for you. This is seriously high-end stuff, with a high degree of customisation potential, the ability to save five personalised settings, and a convection fan for an even bake. It's also quite a hefty piece of kit, which means that you can make a sizeable loaf fit for a gut-buster sandwich.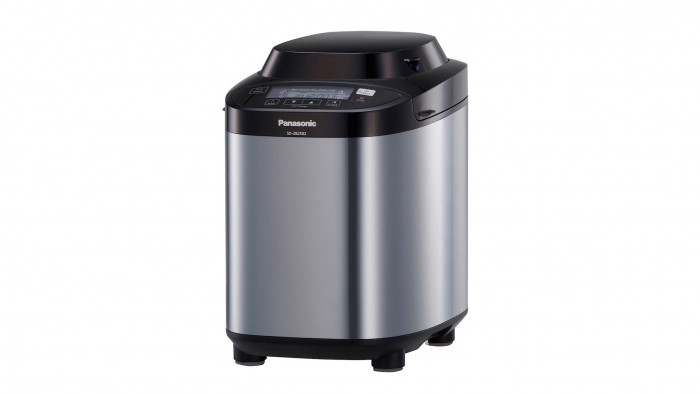 This effort from Panasonic is possibly the most stylish machine on our list, with a cool brushed stainless steel finish. But it's also a highly flexible breadmaker, with 37 programmes that cover everything from sourdough loaves to gluten-free pasta. Yes, you read that right. It's not the cheapest machine on this list, but the Panasonic SD-ZB2502BXC is arguably the most useful - and one you won't mind leaving on show either.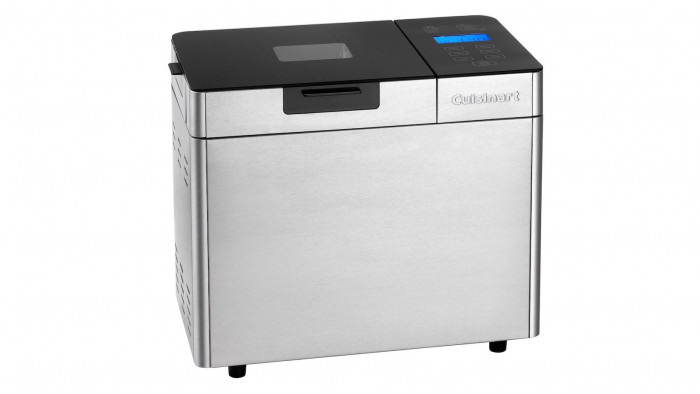 Here's another breadmaker for those who like their loaves big. The Cuisinart CBK250U is a boxy device with a nonetheless attractive metallic finish, and easy-to-use buttons. There's a cleverly designed drawer-like dispenser for adding extra ingredients like seeds to your loaf. The machine's 11 presets allow you to make various breads, cakes, doughs and even jams, while a twelfth preset is entirely customisable, so you can experiment with your own bread recipes.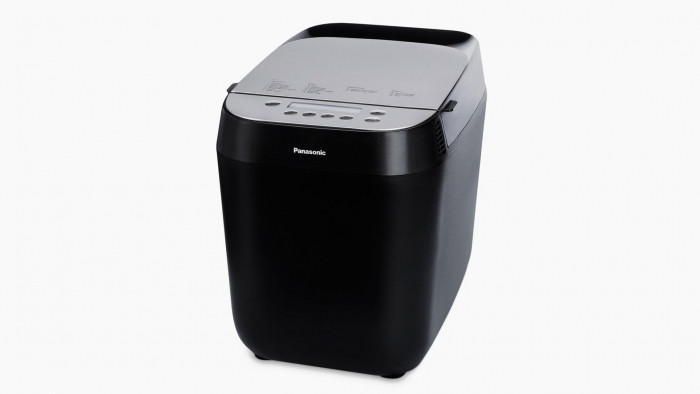 The Panasonic Croustina SD-ZP2000KXC is widely loved thanks to its ability to reliably (and quietly) turn out well-sized crusty loaves. As with the other Panasonic breadmaker on this list it's not the cheapest option, but it produces great bread, and it looks the part too. You'll have to handle things like adding yeast, fruit and nuts yourself, but for straight up bread making this is one of the strongest options out there.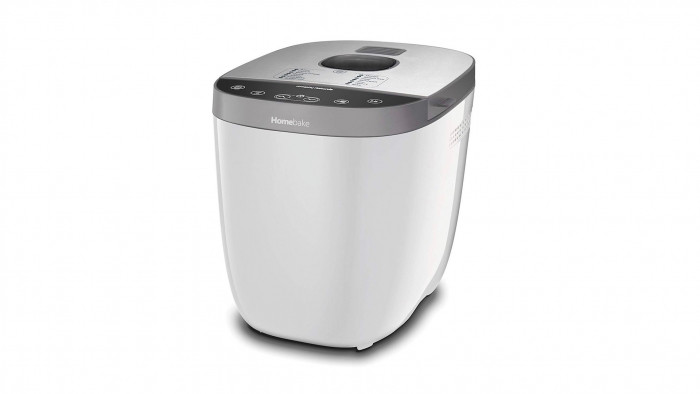 We've featured some fairly pricey bread makers on this list, but the truth is you don't need to spend a lot of dough to get baking. This Morphy Richards machine gets excellent results for around the £60 mark. It goes about its business quickly, and it's not lacking in essential features despite its low price. It might not be much of a looker, but you do get 13-hour delay and 1-hour keep warm functions.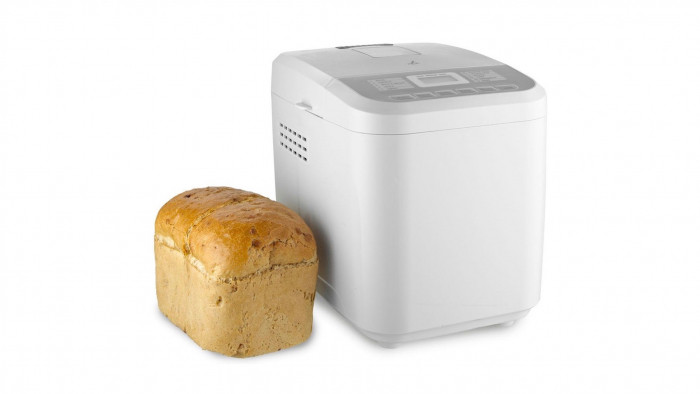 Perhaps the other bread makers on this list are simply too large for your kitchen worktop. This Lakeland effort is a pleasingly compact alternative, and the small loaves it produces should minimise wastage in smaller households. You can also set up a 13-hour delayed start, so you can wake up or come in from work to the glorious smell of freshly baked bread. A one-hour "keep warm" setting keeps things from getting soggy.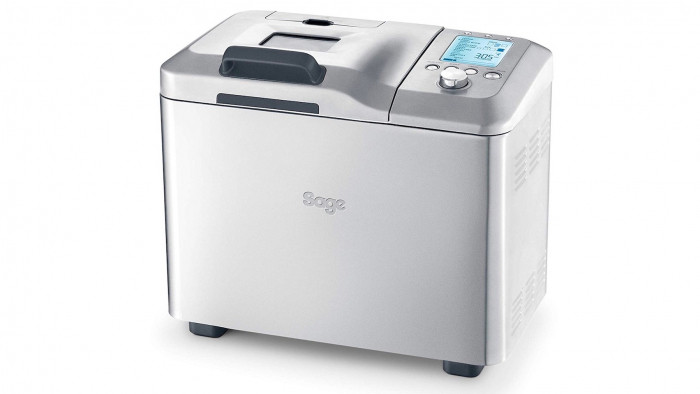 This bread maker has the approval and branding of a certain Heston Blumenthal, which tells you two things: it's expensive and it's packed full of fancy features. There's a bewildering array of knobs and buttons to play with to produce the perfect loaf, which includes multiple size options and a chute for adding exotic ingredients midway through the baking process. Meanwhile, a collapsable paddle ensures that you won't be left with an unsightly hole at the end of the bake.