You've got a long summer ahead of you and, if 2018 is anything to go by, a hot one. Few things pair better with a sunny day than having the best BBQ to smoke a grill your slabs of meat.

UPDATED:We've got a fantastic new Shortlist that would go perfect with a sausage or two. If you are looking to have an ale in the summer son but don't want one of those sill hangovers, then the best alcohol-free beer guide is for you. This is a long way from the like of Kaliber. These beers taste sensational, so much you'd be forgiven in think that the ABV was much higher.
It's a big year of sport, with the Women's Football World Cup, Men's Cricket World Cup, World Athletics Championships and Ashes all taking place – as well as the big annual tennis tournaments – and that's the perfect excuse to get people round for a barbecue.
If you don't already have a BBQ, though, you'll need to act fast – thankfully, we've done a bit of the leg-work for you so you can get a better idea of which one to spend your hard-earned money on.
Upvote the BBQ you think people should buy.
Best BBQs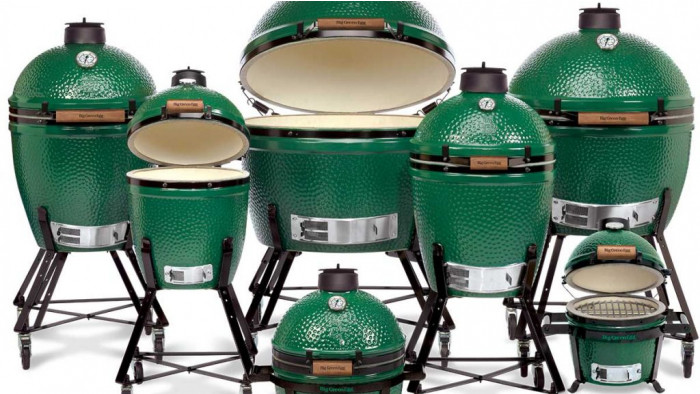 The Big Green Egg claims to fit eight steaks or six chickens in its large ceramic BBQ, and for a while it was the only egg-shaped Kamado grill on the market. The design fits a few needs, from slow-cooking a pork shoulder until the meat falls off the bone to getting hot enough to give a pizza a proper crispness. It's not cheap (the larger sizes hit four figures) but it is versatile.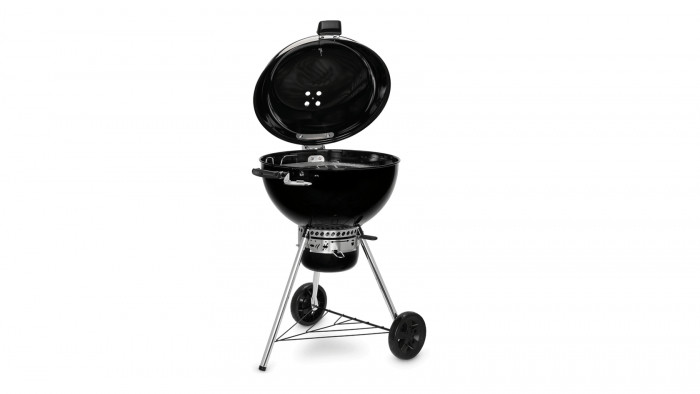 One of the best-known BBQs from household name Weber, the Master-Touch has been described as a 'griller's grill', but you can also put it to use when making a Sunday roast. There's also a specific 'smoke' setting for when you want to just take a day for yourself and/or a small number of guests and leave ribs or bigger joints cooking for a while at a low temperature.
If you've ever tried to host a gathering of any kind in the UK, you'll know you're at the mercy of the weather. A cart BBQ has the benefit of being easy to wheel out of harm's way. This Napoleon model is also not intrusively big, though that doesn't mean it isn't heavy. Keeps its heat well, which is good news if you want to spend an afternoon grilling.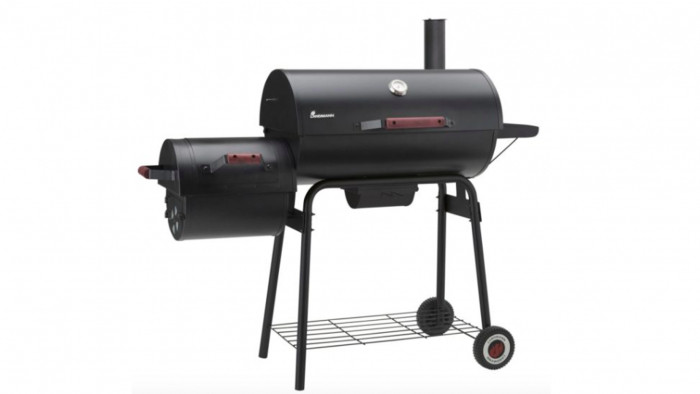 Every chain restaurant seems to have pulled pork or brisket on the menu, sometimes both, but there's something more fulfilling about learning to smoke it yourself. The Landmann Kentucky Smoker prioritises the 'low and slow' method of cooking, allowing you to throw in a big, well-seasoned joint and let the charcoal and wood chips do the work. You can also use it like a traditional BBQ, but smoking is where it's at.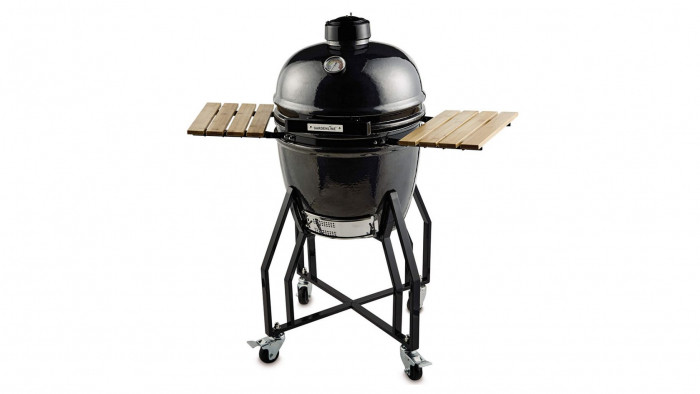 Aldi is known predominantly for catering to those on a budget, and while this doesn't come especially cheap, it still caters to buyers who can't afford to drop a grand on a grill this summer. The Japanese design keeps in heat with its unconventional egg shape, and is good for giving food a smoky flavour. One for cooking a whole load of chicken wings and hot dogs at a US-inspired Fourth of July cookout, perhaps.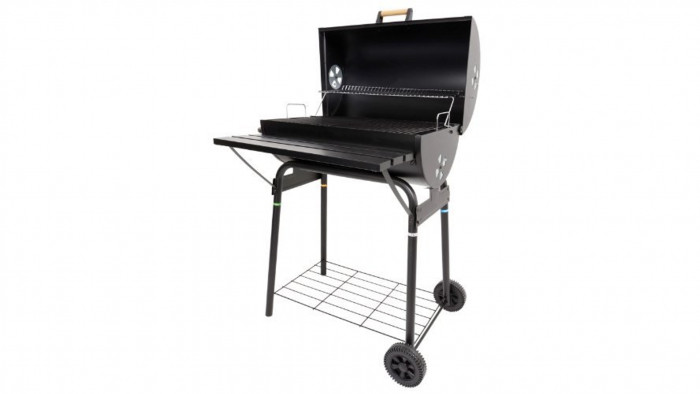 Another on the budget side of things, the Azuma won't set you back a fortune but will do the trick for a summer BBQ or five. There's a fair bit of storage, including a shelf for sauces, making it easier for you to serve up your burgers and hot dogs to your guests' specifications without leaving your position. Ideal for big parties, where you'll be working through order after order, and it looks more expensive than it is.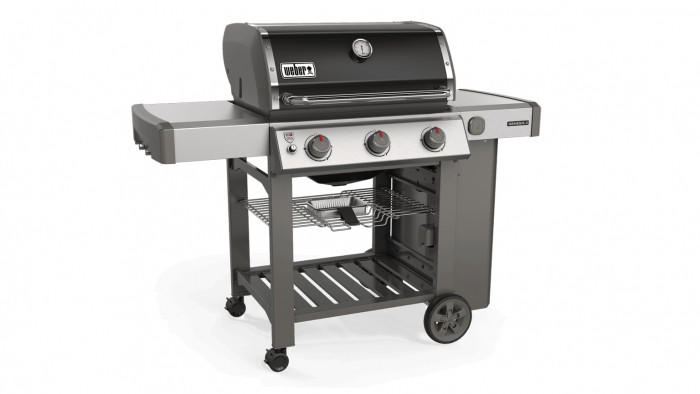 Weber has thought of a lot of things for this addition to the Genesis range, from stainless steel side tables to hooks for your utensils. The built-in lid thermometer makes it easier to make sure things aren't getting too hot (or not hot enough). It's worth noting that this one takes a little while to assemble, so don't try setting it all up on the day of a cookout unless you like extra stress.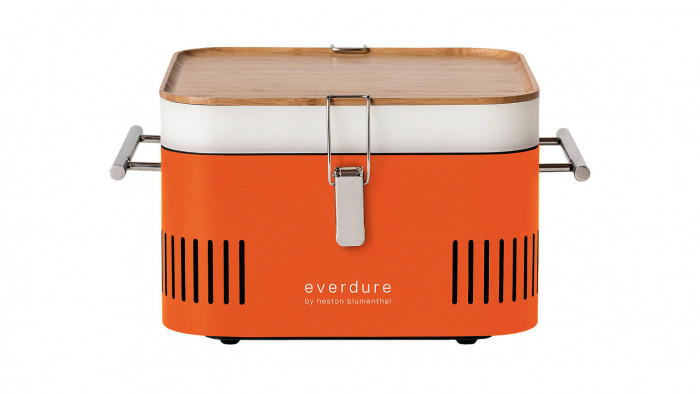 This model, part of chef Blumenthal's names, has portability in mind – think picnics and impromptu cooking sessions rather than big blowouts. But that's reflected in the price. If you have friends over for drinks and suddenly decide you fancy a steak, this is a sound choice. It prides itself on being entirely portable, and comes with an integrated bamboo prep board to ensure you can set up and go on the move.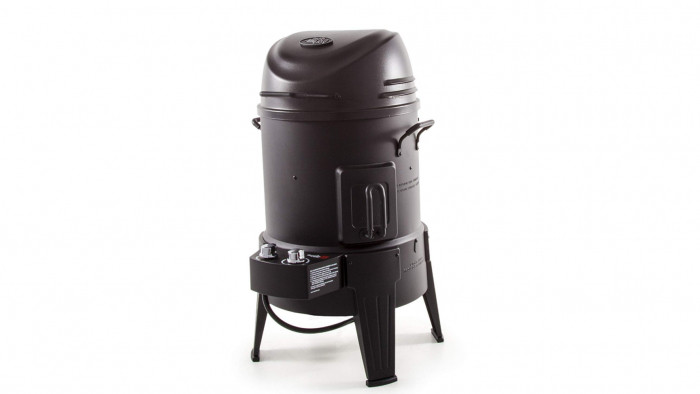 One of the major selling points of The Big Easy is its ability to cook meat more evenly thanks to its 'TRU-Infrared' technology, which is probably pretty useful if you're the sort of person who doesn't like attending to the BBQ every waking moment. It's a gas smoker, which means it could be worth adding wood chips to the smoker box to get the smoky flavour you're after.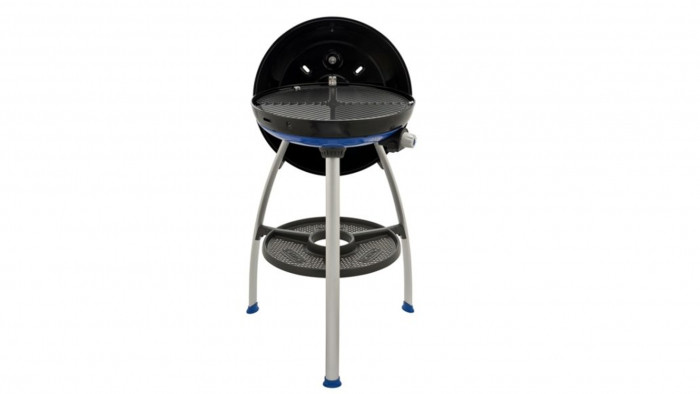 Barbecues aren't just for your back garden, and the Carri-Chef is popular with those who like to cook while camping. It's easy to assemble, with a range of drop-in tops, and as the name suggests can be carried to wherever you need to use it (not that you can't use it in your garden too). You can even add a pizza stone as an optional extra if you so choose.