ShortList is supported by you, our amazing readers. When you click through the links on our site and make a purchase we may earn a commission.
Learn more
7 new Netflix movies and shows you need to know about
Tudum 2023 has given us a sneak peek at what's coming up at Netflix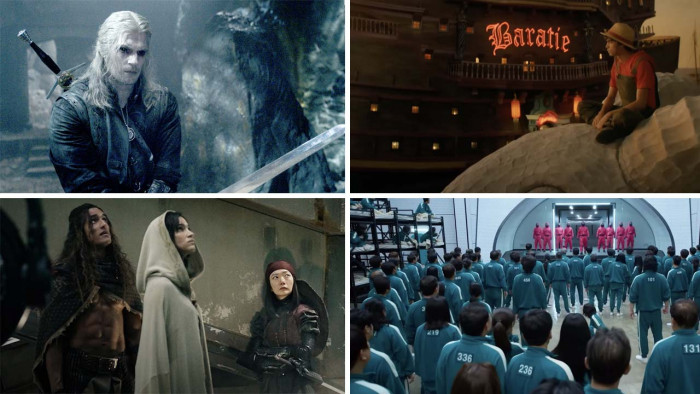 You've heard of music festivals, but what about a TV festival? Tudum is a Netflix fan event, and in 2023 it took on the stature of such a festival. Massive crowd. Big old stage. Even stage times for the announcements.
It was held in Sao Paulo in Brazil. We saw some of the streamer's biggest stars take to the stage to address the fans, such as Chris Hemsworth, who stars in the recently released Extraction 2.
But for those of us who can't just jump on a plane to Brazil, Tudum 2023 was all about the announcement of details for upcoming Netflix movies and TV shows. There is a lot on the slate. We'd dug through the lot to pick out the seven you should keep a closest eye on.
New Netflix movies and shows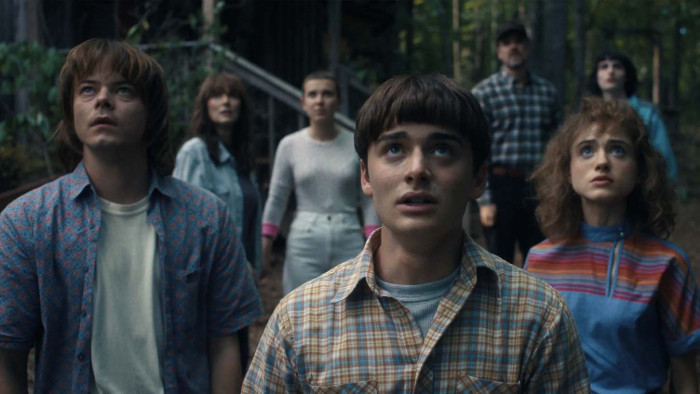 1

. Stranger Things Season 5
The next season of Stranger Things didn't get a big flashy reveal at Tudum 2023. But there was an important announcement. The series will feature Linda Hamilton, who starred in The Terminator films.
When is season out? We don't know. However, the Duffer Brothers, creators of the series, have said this will be the last season of the show in its current form.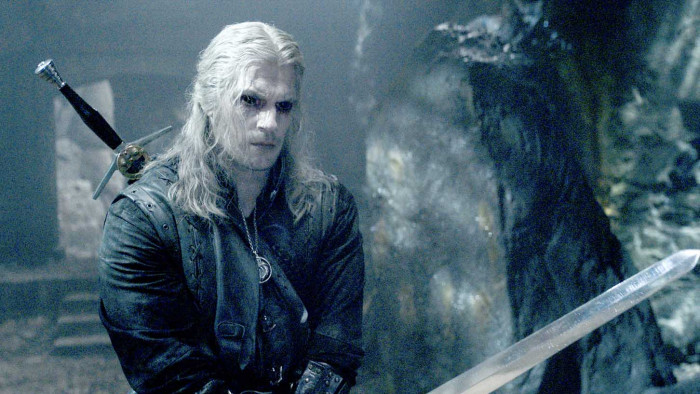 We got to see yet another The Witcher Season 3 trailer as part of Tudum 2023. It's a three-minute fight scene that features brawling, sword fighting, magic and teleportation portals. And liberal use of the Witcher's own Sign spells.
This will be Henry Cavill's last series on the show, with Liam Hemworth set to take on the role in future. Season 3 is going to be chopped into two halves. The first lands on June 29, the second half on July 27.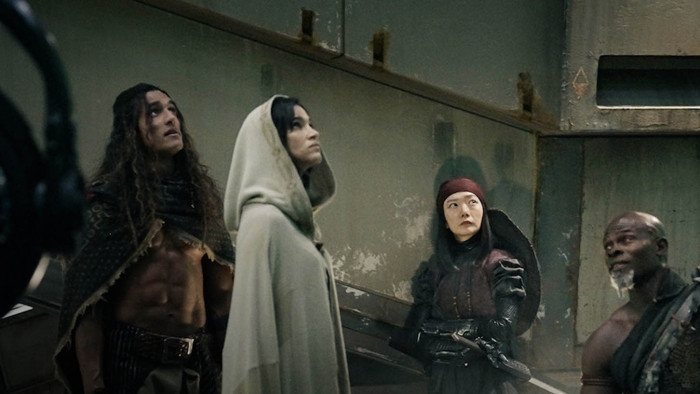 Zak Snyder's "giant atmospheric space adventure" is coming out in December, and the behind-the-scenes clip from Tudum 2023 offers a few glimpses into what we can expect. It's the story of a moon colony that takes a stand against much more technologically advanced invaders, with the help of a scrappy bunch of warriors.
Rebel Moom start Charlie Hunnam, Sofie Boutella and Jena Malone. There's no word in the behind-the-scenes preview about the most eyebrow-raising part of Rebel Moon, though. It is apparently being split into two films, with a collective budget of an estimated $166 million.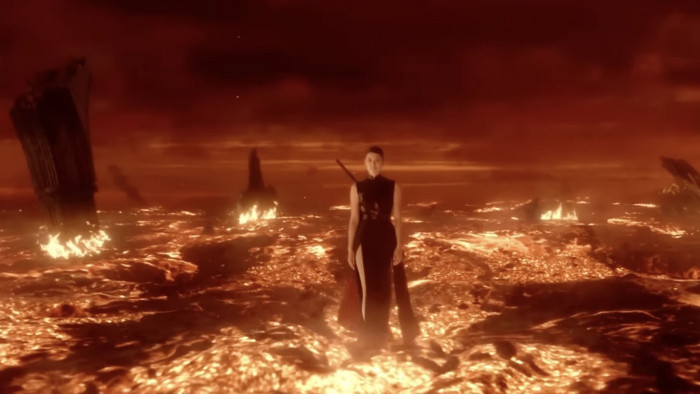 Netflix's adaptation of Chinese smash hit sci-fi novel The Three Body Problem is not due out until the start of 2024, but it looks classy and impressive in this latest teaser trailer. It's a series of seemingly unrelated clips from the show that appear to set a pretty high bar for CGI effects quality for the rest of the show.
It's an alien invasion story based around a trilogy of novels by Liu Cixin, although it looks like the show may focus on the plot of the first book. Tencent produced a 30-episode adaptation earlier this year in China, but Netflix's version looks to have much higher production standards.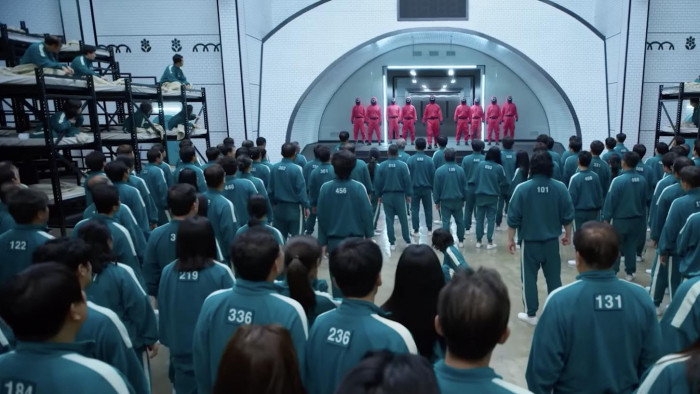 The first season of Squid Game remains the most-watched set of content in its first 28 days, racking up 1.65 billion hours. So of course a second season was going to come. Netflix hasn't announced a release date, but has revealed some cast members, who will join seasons one favourites like Gong Yoon and Lee Jung-jae.
Yim Si-Wan, Kang Ha-Neul, Park Sung-Hoon and Yang Dong-Geun are among the new names entering for season 2. The show is expected to air on Netflix some time in 2024. We're most interested in how Netflix will get this one to work dramatically without just ending up as a re-tread of season one. To keep interest topped up, Netflix will start streaming a reality gameshow version in November, called Squad Game: The Challenge.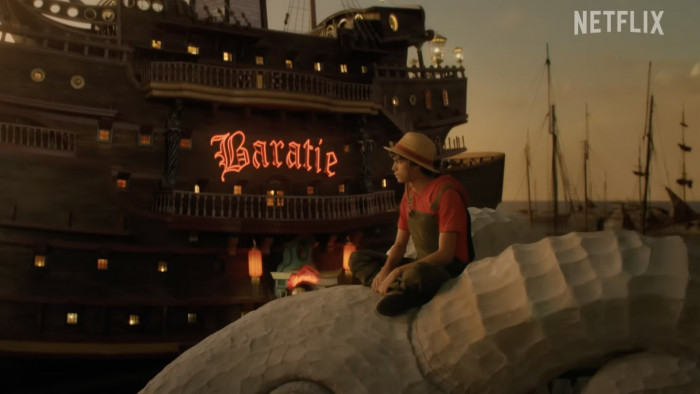 You may not know about One Piece if you are not a comics fans, but it's kinda a deal. It is the best-selling manga of all time, with well over 500 million copies sold. And it's still going on. In September 2022 the entire run was printed in a single book and it comprised more than 21,000 pages and cost 1900 Euro.

Nefflix's takes on One Piece is quite different from the original, though. It's a live action show, not one that sticks close to the comic with an animated look. Still, even this trailer shows off some of the characteristic bits from the comic, like the main character's ability to stretch his arms across long distances. It also shows us a glimpse of a giant sea monster. One Piece is due out on August 31. 7

. Avatar: The Last Airbender
Netflix has confirmed its Avatar: The Last Airbender adaptation is coming in 2024. This series was announced way back in 2018. One of the big delays was caused by the creators of the original animated series, Michael Dante DiMartino and Bryan Konietzko, leaving the project.
All we have to go on for now are some production stills, some of which have an almost AI-generated sheen to them. Or maybe we're just paranoid about the veracity of what we see online these days. The teaser trailer doesn't contain any scenes from the show itself. Still, it surely has to be better than the poor adaptation from M. Night Shyamalan, released in 2010.
Related Reviews and Shortlists