ShortList is supported by you, our amazing readers. When you click through the links on our site and make a purchase we may earn a commission.
Learn more
5 things you never knew about Diego Maradona
Documentary filmmaker Asif Kapadia reveals all about the footballing icon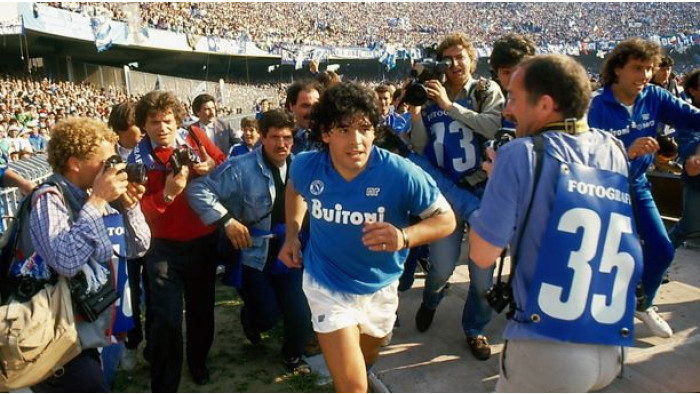 Everybody knows Diego Maradona is a cheat, a former coke addict and arguably the greatest footballer of all time. But did you know he could dance?
UPDATE: Footballing legend Diego Maradona has died at the age of 60. A footballer whose career spanned decades, playing for Barcelona and Napoli and winning two Serie A titles with the Italian side. In total, he scored 34 goals in 91 appearances for his club Argentina and represented them in four World Cups. Kapadia's documentary is a superb look at the man who courted controversy but was one of the best-ever when with a football.
Pieced together from over 500 hours of never-before-seen footage, Asif Kapadia's new documentary lifts the lid on the enigmatic Argentinian's time spent playing for Napoli in the '80s.

Maradona signed for the Serie A team off the back of a disappointing two-year spell in Barcelona, but was welcomed to Naples like a long lost son. Even the local Camorra wanted a piece of the diminutive playmaker and in the film he speaks more candidly than ever before about his relationship with the city's organised crime scene.
But what else did the award-winning director learn about Diego during the making of his latest film?
Diego Maradona is in cinemas now | Main picture credit: Alfredo Capozzi
5 things you never knew about Diego Maradona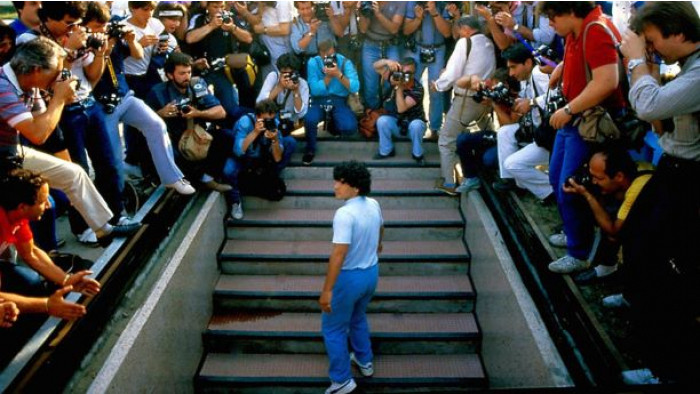 1

. In 1984, Maradona couldn't have signed for any team but Napoli
"Diego didn't fit in at Barcelona. He was very expensive and many felt he didn't deliver, so I don't think Milan or Juventus would've been the right place for him. They're old-school, respected clubs and their players had to act and train a certain way. He would never have felt comfortable there, but he felt comfortable in Naples because it was built like him.
"Naples is an incredible city - the passion, the people, the love, the intensity - but it was looked down upon by the rest of Italy. But then one of the poorest cities in Europe somehow managed to buy the most expensive player in the world and he comes along and makes them great again. They couldn't have been more right for each other, but at the same time they couldn't have been worse for one another either."
Picture credit: Alfredo Capozzi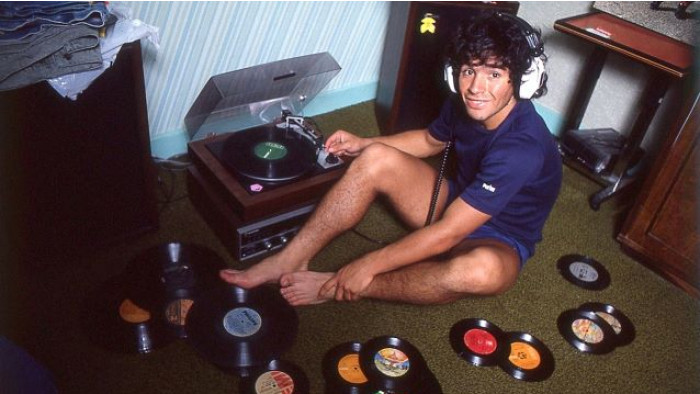 2

. Maradona really looked after himself (no, seriously)
"When Diego was at Barcelona he was still only in his early twenties but he knew he was better than everybody else and that he needed a different form of training, so when he met Fernando Signorini he asked him to be his personal trainer. I would say Signorini knows Diego Maradona better than anyone else. He's the unsung hero in a way.
"Signorini's thing is that he trains the body and the mind. He would give Diego books of psychology, poetry and art and tell him to read them to expand his mind. He also had him doing altitude training for about three months before the World Cup in 1986. That's why none of the players can keep up with him for that second goal against England. It wasn't just god-given talent, that's hard work and preparation."
Picture credit: El Grafico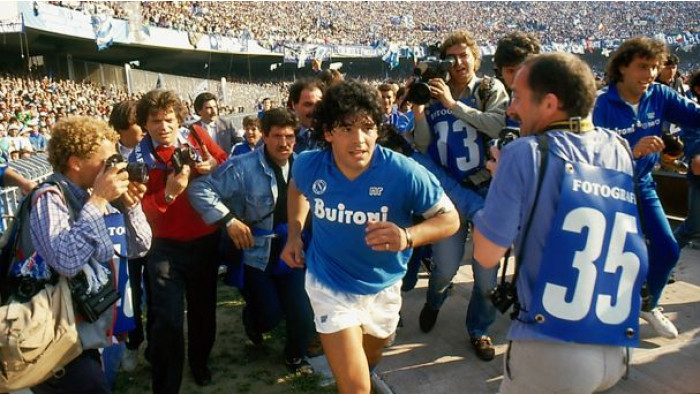 3

. Maradona doesn't like being touched
"When I finally got to interview Diego, he was sitting on his sofa, watching a Boca Juniors game on TV with the sound on, and when he was answering my questions he kept talking off mic. I didn't know how many opportunities I was going to get to interview him, so I sat on the floor in front of him so he'd have to look at me when he spoke.
"I haven't come across someone as genuinely charismatic as him many times in my life and I had this very peculiar urge to touch him. So I asked: "Is this the ankle that they broke?" and reached out and grabbed his left foot. He pushed me away. In Naples everyone wanted to touch him and it drove him crazy, but you can't help yourself when you're around him. He just has that thing."
Picture credit: Alfredo Capozzi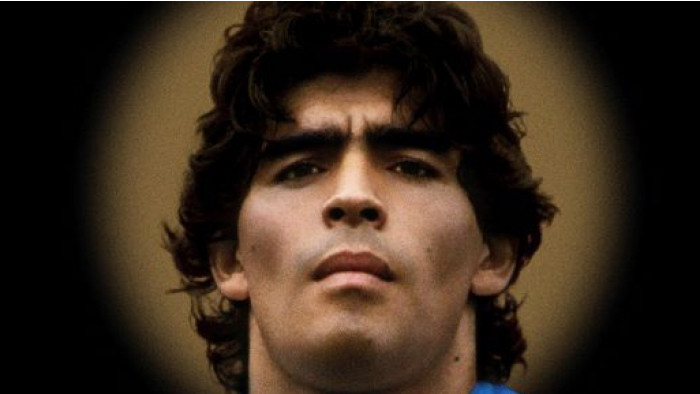 4

. Maradona had the world's first super-agent
"The reason we were able to make this film was because of a guy called Jorge Cyterszpiler. He was Diego's first agent and probably the first super-agent. Diego was his only client. Cyterszpiler is the guy who gets Diego a deal at Argentinos Juniors. He gets him out of the shanty town and into a flat. He gets him the transfer to Boca Juniors.
"Boca then go on a world tour because they've got Diego Maradona and they know they can make money, Harlem Globetrotters style. Cyterszpiler gets him the Puma and Coca-Cola deals, and he's the one who thinks this guy's so brilliant they should have a movie made about him in an attempt to crack America. He started making that film in 1981 and we finished it in 2019."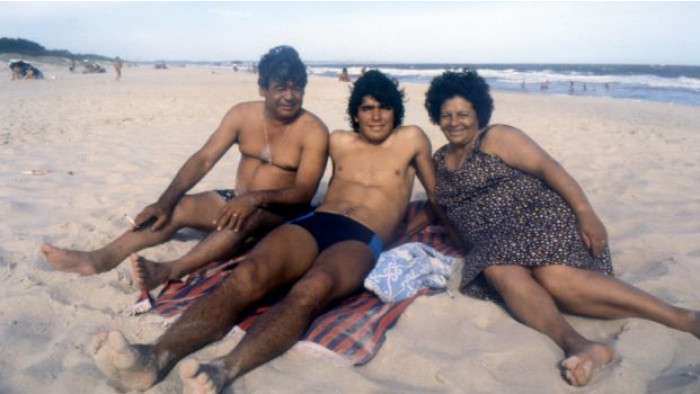 5

. There are two sides to Maradona's personality
"It's Diego versus Maradona. I didn't know about that going in and I think that most interested me because my job is to make a film which has some drama. With Senna and Amy there were external rivals but the most interesting thing about this film, doing the research and talking to people, was it seemed like the battle was always going on within him."
Picture credit: El Grafico
Related Reviews and Shortlists