ShortList is supported by you, our amazing readers. When you click through the links on our site and make a purchase we may earn a commission.
Learn more
Another week, another terrible new mascot.
Following hot on the trail of the ridiculous Ashes mascot Ernie the Urn comes the announcement that Partick Thistle have replaced poor old Jaggy MacBee with a terrifying new mascot, Kingsley, who you can see above.
It's been designed by David Shrigley, a Turner Prize-nominated artist and Thistle fan, who helped persuade a California-based investment company - Kingsford Capital Management - to get on board and sponsor the club.
Now we're sure Mr Shrigley knows what he's doing, but let's be honest, it looks like a slightly deranged and haunting version of the Teletubbies baby/sun hybrid. Which was already fairly terrifying in the first place.
But, remarkable as it seems, Kingsley is far from the worst offender when it comes to sports mascots. Dreamt up by some marketing genius, who decided that what would really get the crowd going was a man dressed up in a giant furry costume, mascots have become ubiquitous at sporting events - and many of them are truly terrible.
Here is our definitive guide to the 30 worst sports mascots ever.
(Images: Rex/Getty)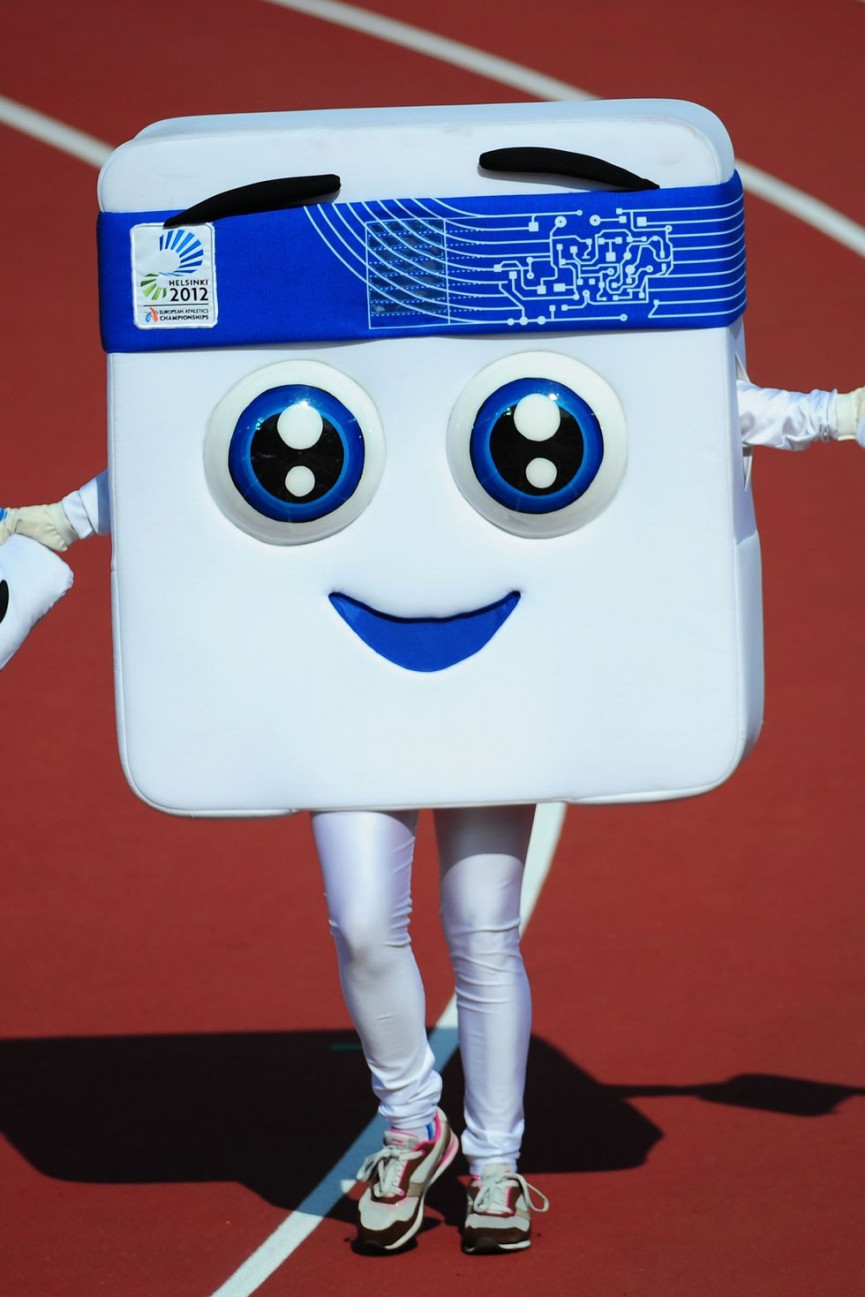 Appy
Yep, we've got no idea what it is either. Mascot for the Helsinki European Athletics Championships in 2012, it looks like a dishwasher tablet.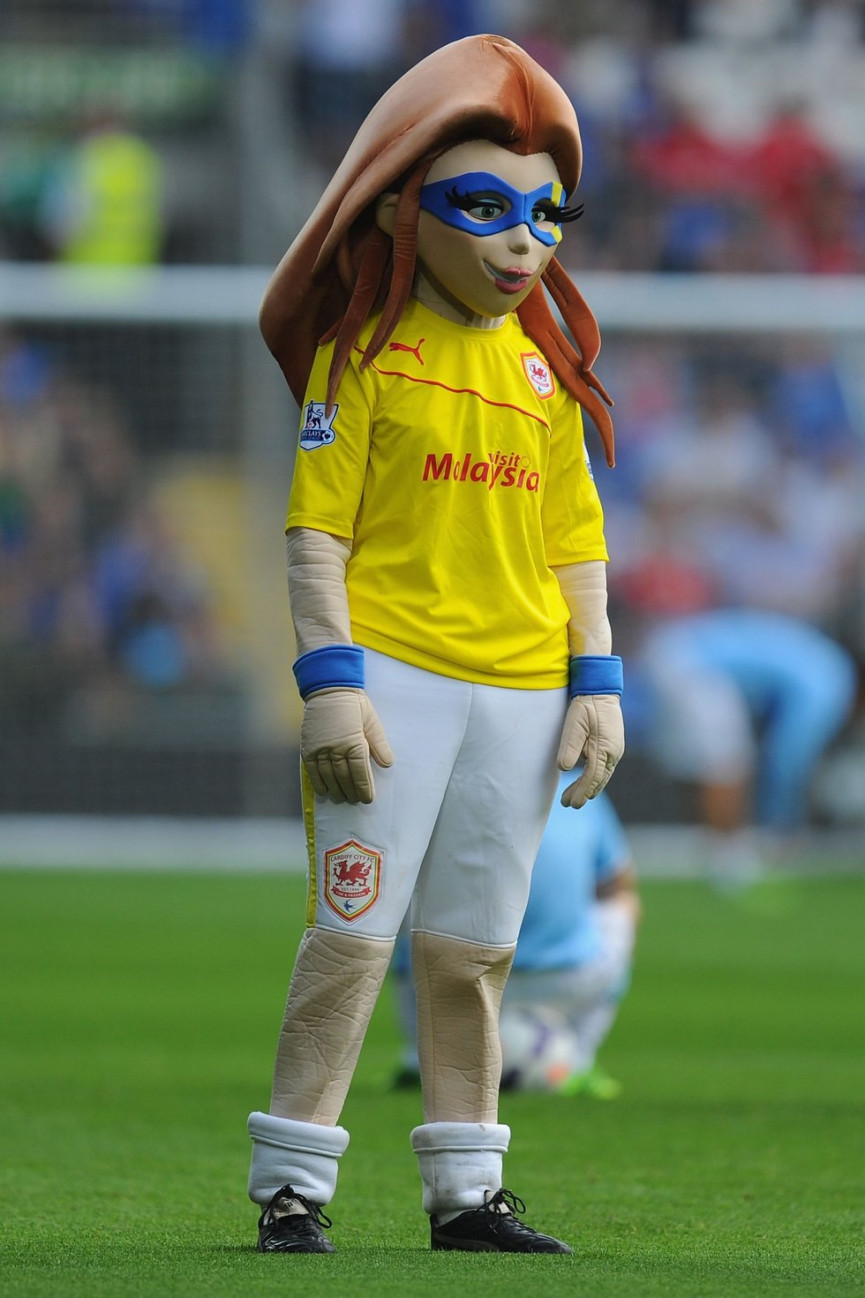 Zoe-Lou
Zoe-Lou is one half of the Cardiff City superhero mascot team, along with Bartley Blue. She looks terrifying, and we have no idea what those names have to do with Cardiff. There's a big dragon on the Cardiff badge (for Wales) and they're nicknamed The Bluebirds. A couple of free alternatives for you there, Cardiff City FC marketing department - no need to thank us.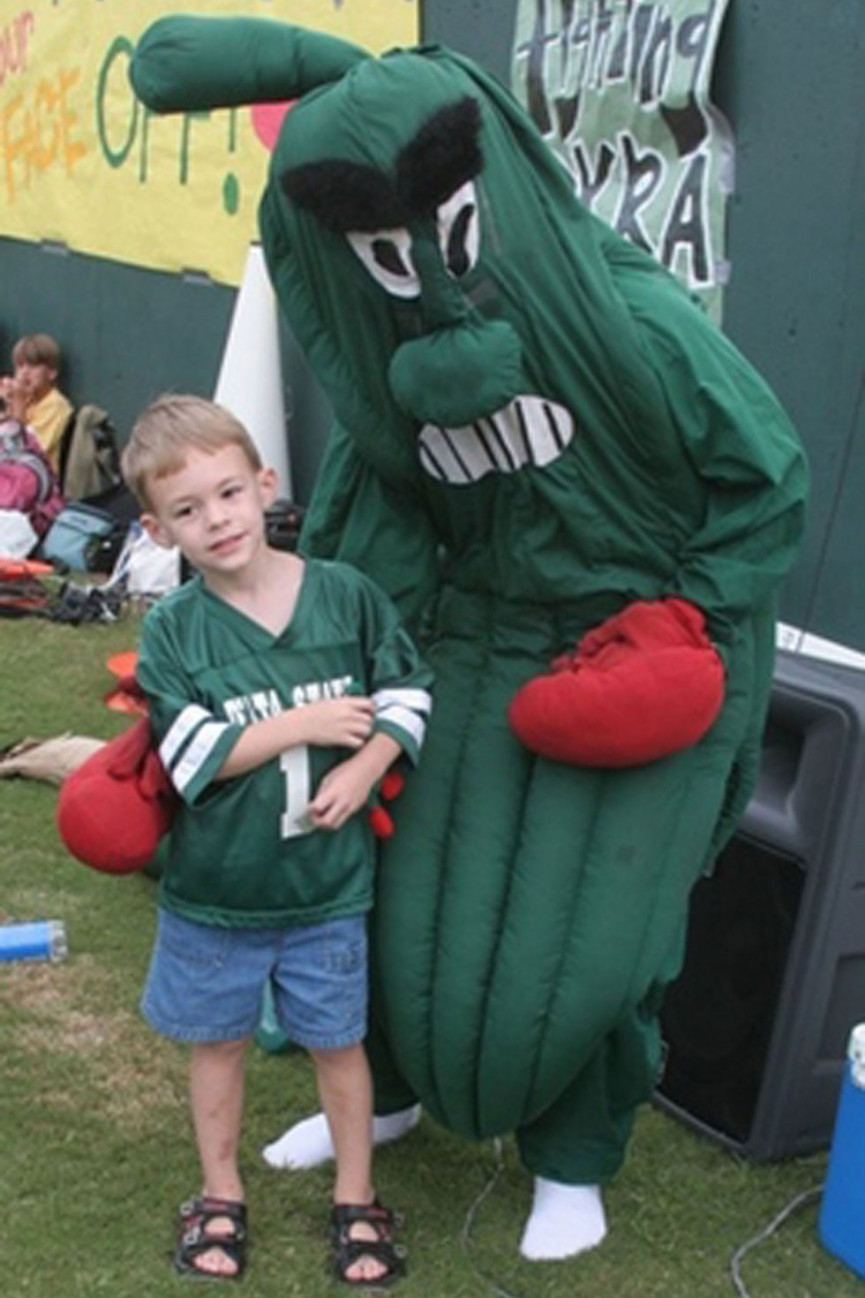 Fighting Okra
While Delta State University's mascot has an interesting and funny back story, with many myths surrounding how it came to pass that a vegetable wearing boxing gloves would be a good mascot, it is, essentially, ridiculous. It looks a bit like an angry sleeping bag.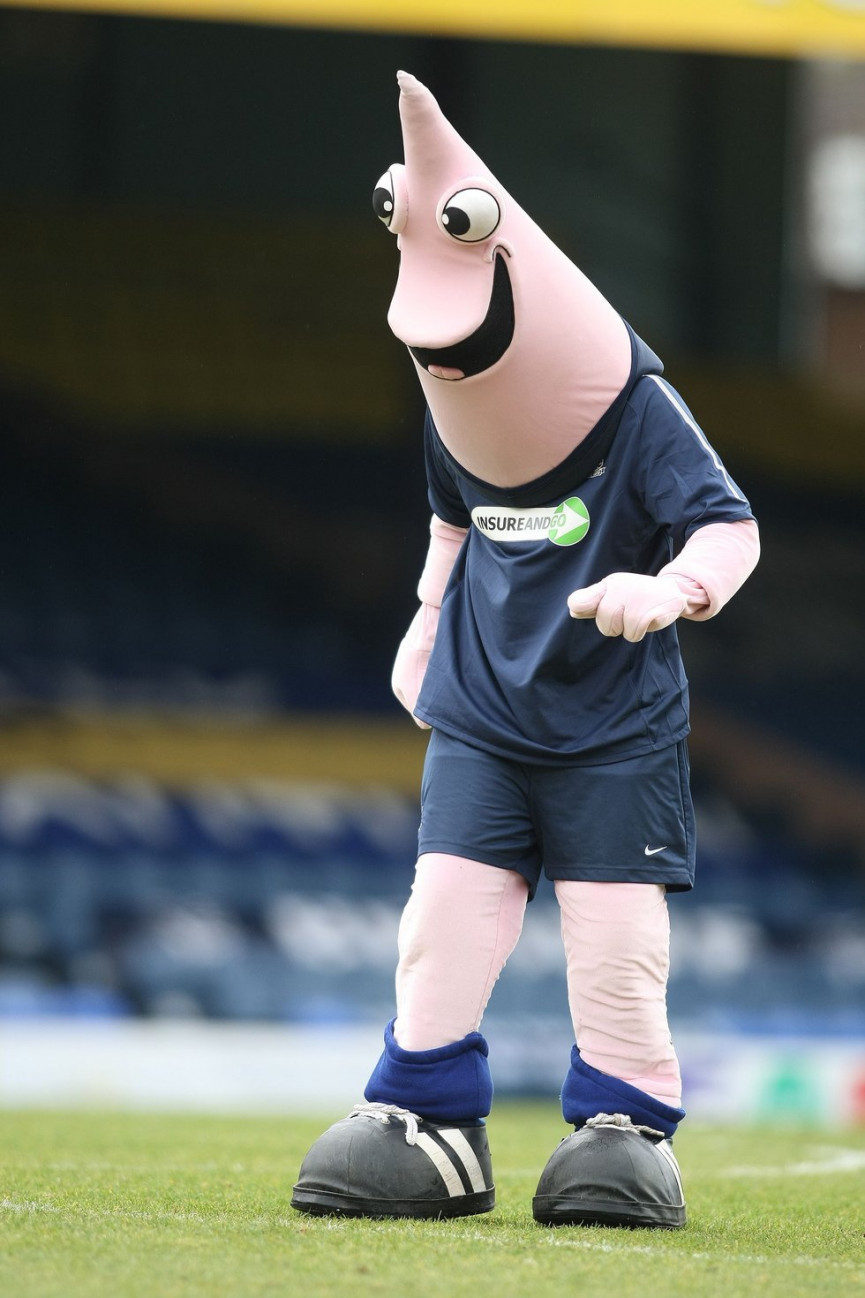 Sammy The Shrimp
Speaking of sleeping bags, the original incarnation of Southend United FC's (nicknamed The Shrimpers) Sammy the Shrimp was some kind of all-over pink duvet with eyes. Hard to believe, but this ridiculous mascot is actually an improvement on that.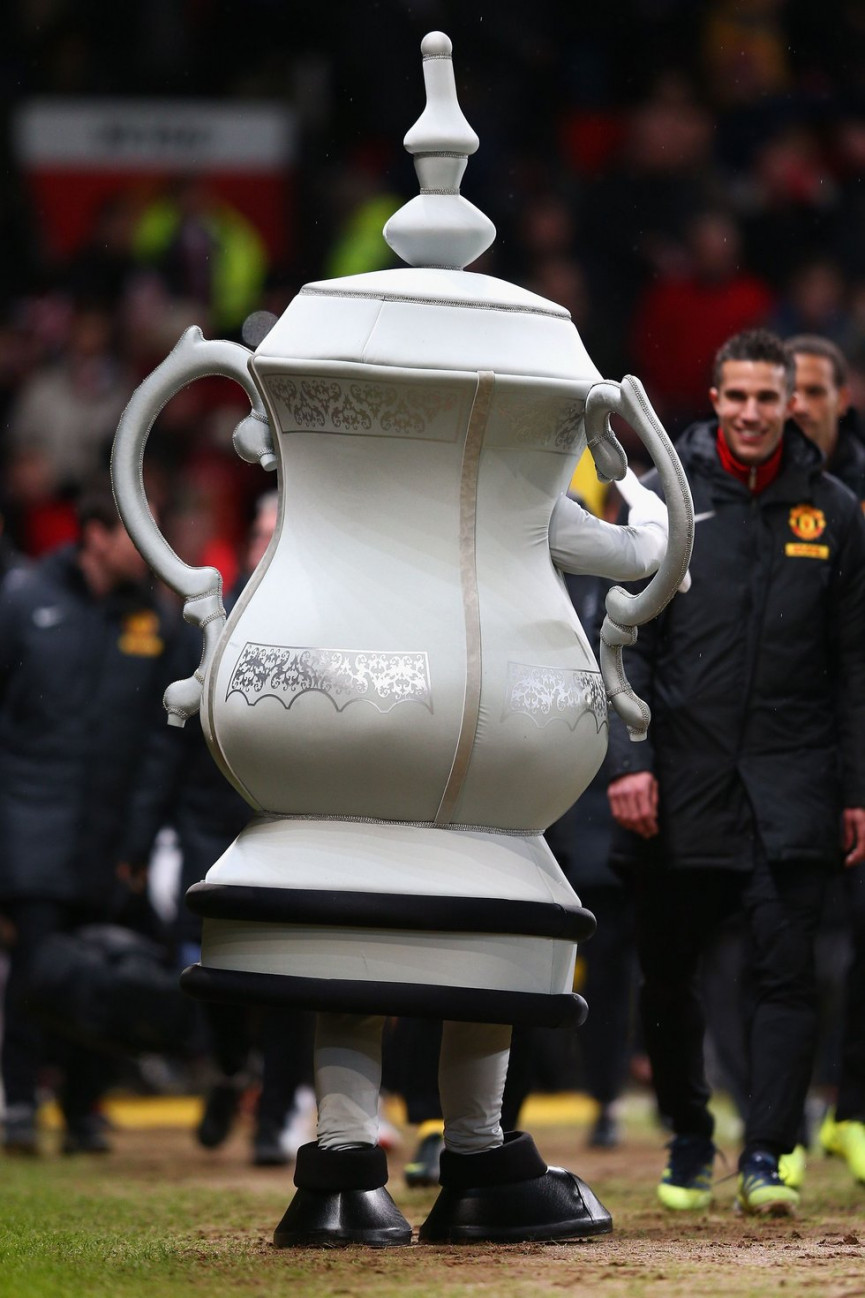 The FA Cup
Note to mascot designers: simply putting a person inside a big suit of the object it's promoting is just lazy. Really, really, lazy. Why would a cup have legs? It doesn't make any sense. Put some effort in guys for god's sake.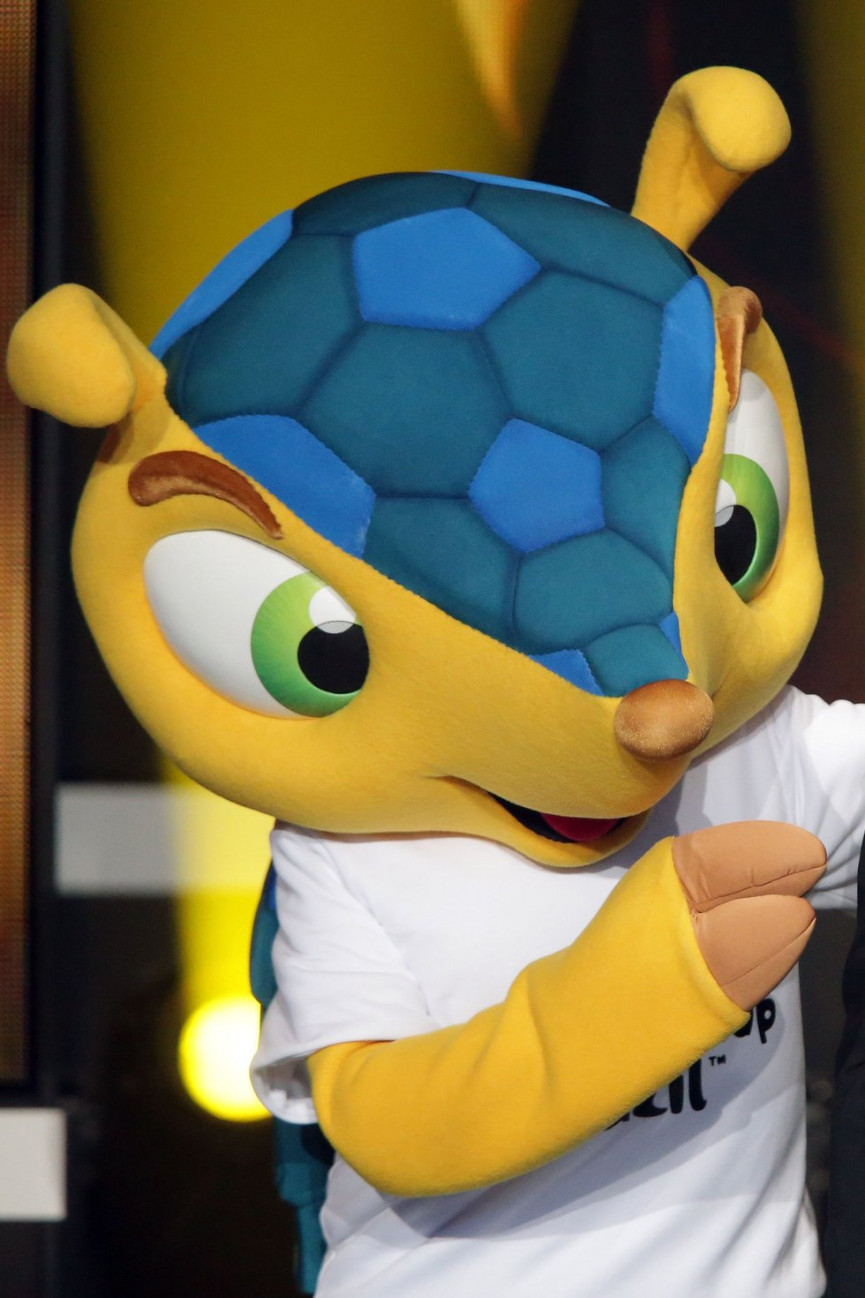 Fuleco
Fuleco was the mascot for the widely-praised and hugely-enjoyed 2014 Brazil World Cup. Unfortunately he looked like he was the victim of a botched hair replacement scheme where they used an old football instead. He makes Wayne Rooney look good.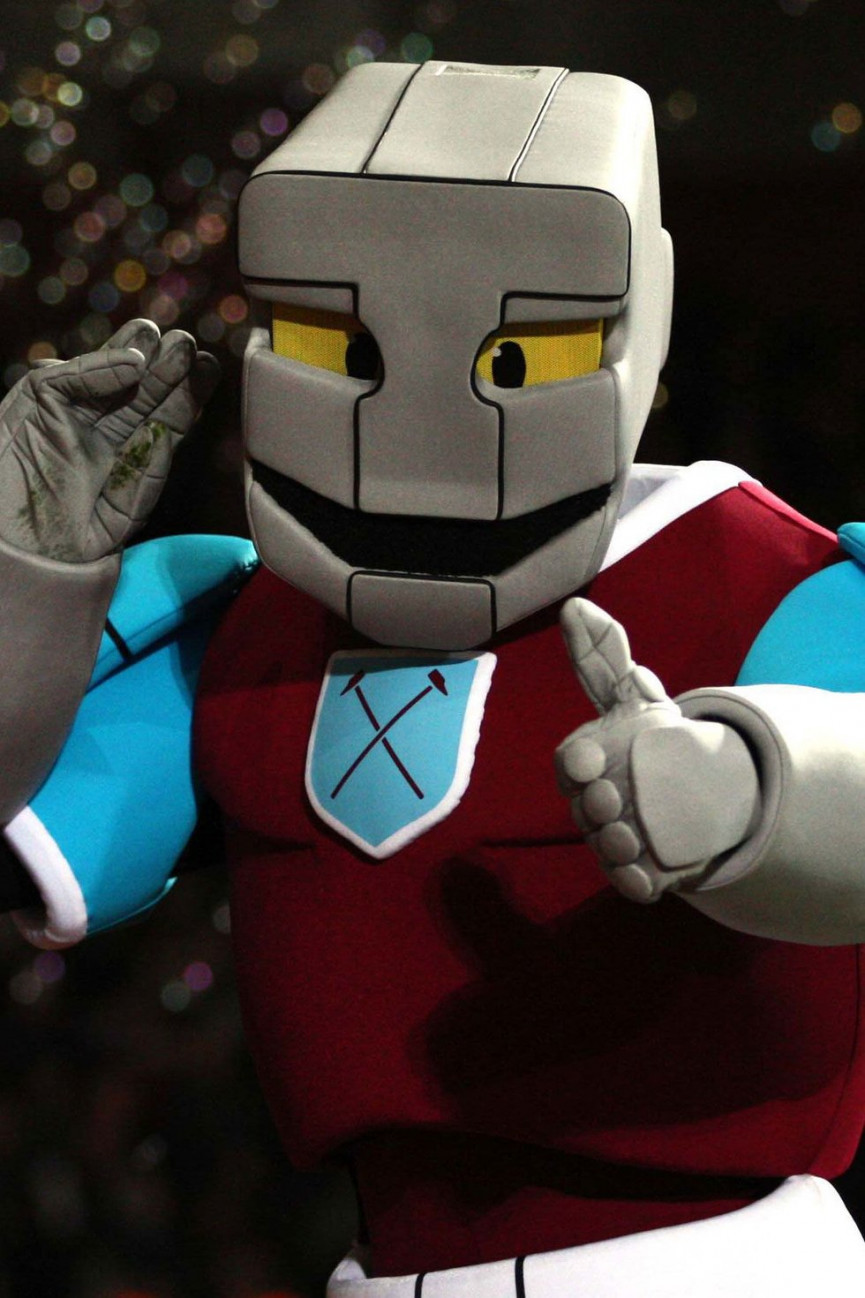 Hammerhead
What on earth is this monstrosity? Way to go if you want to terrorise a generation of young West Ham fans. "Go on, get your photo taken with the cross-eyed man who looks like he's been in a severe industrial accident.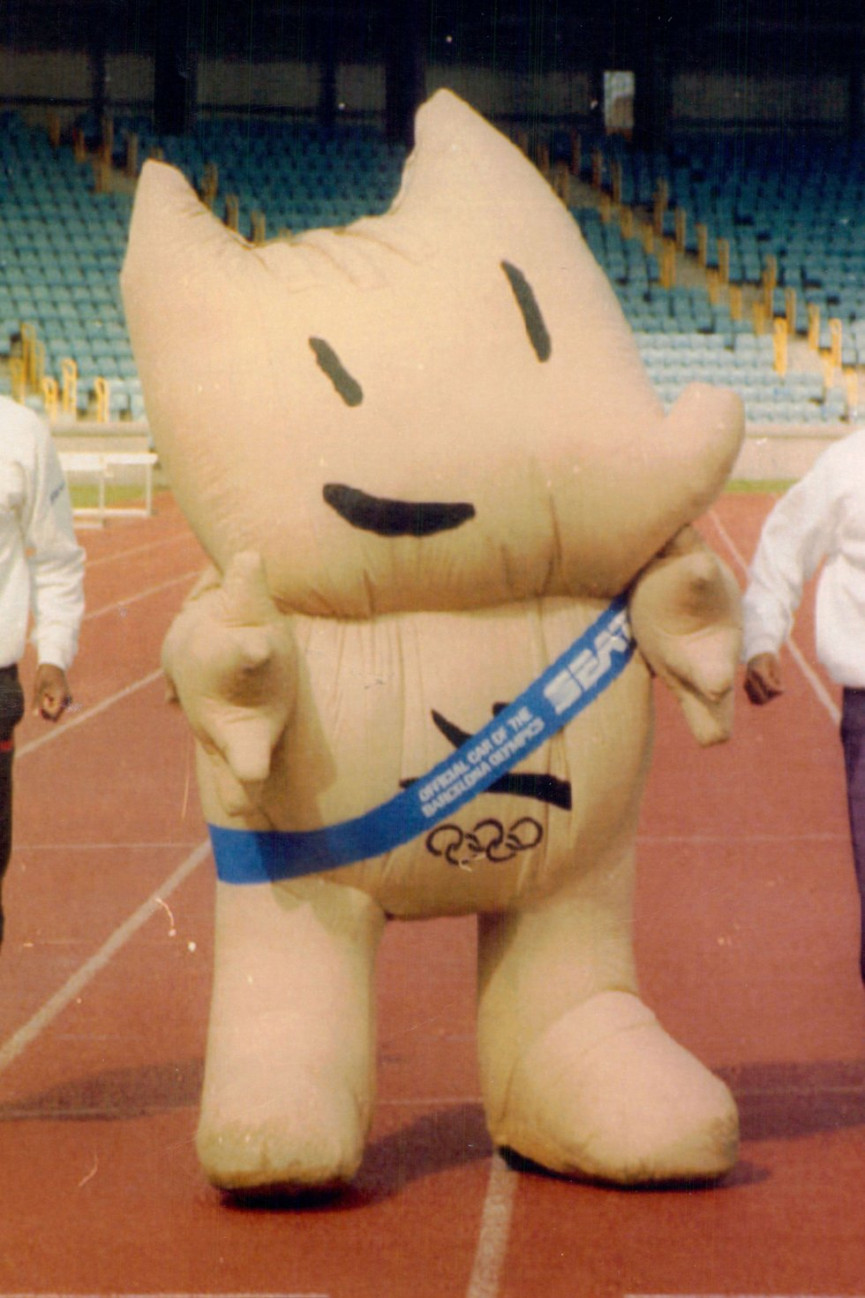 Cobi
Mascot for the 1992 Olympic Games, Cobi conformed to the rules of their mascots by being utterly rubbish. What is it? Why is his mouth lopsided?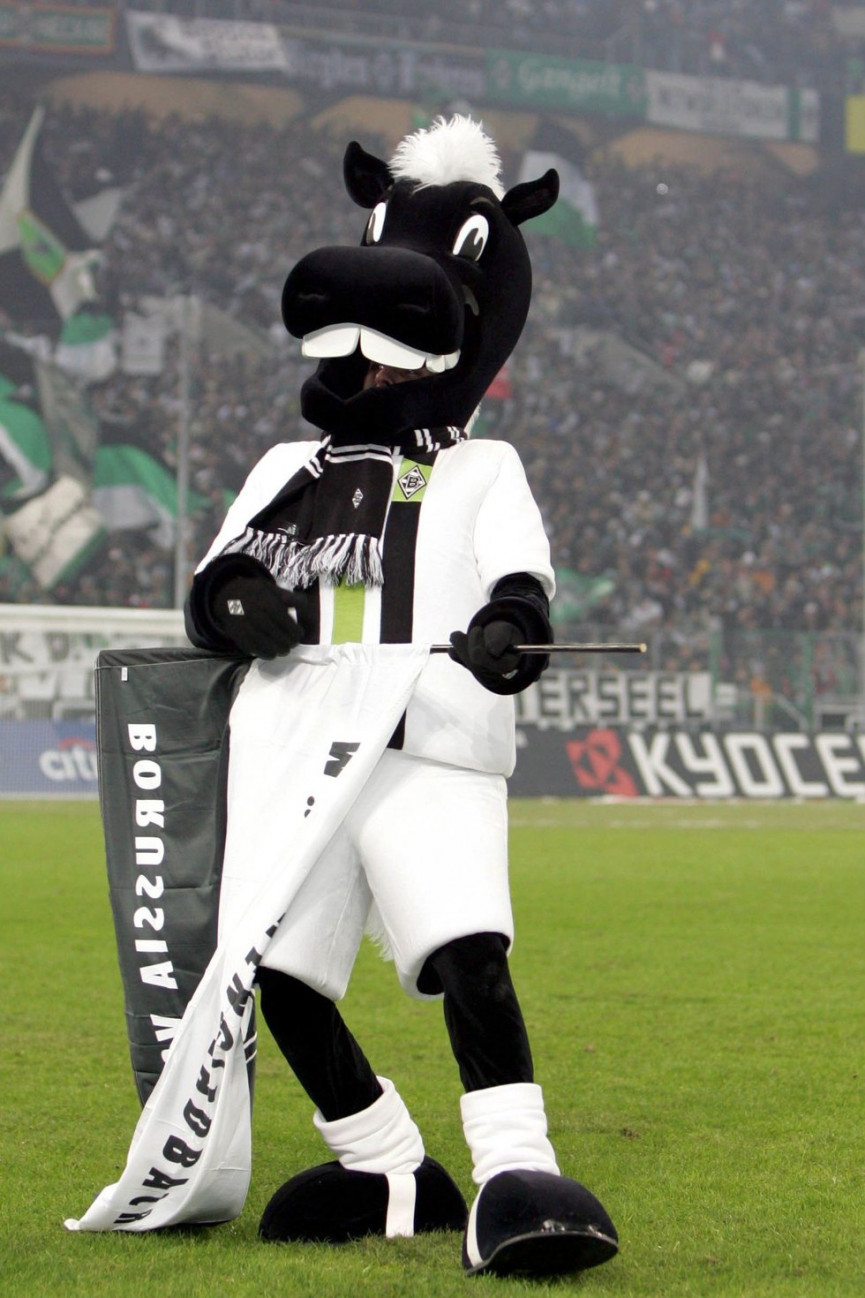 Junter
Junter is a foal, named after Borussia Mönchengladbach's legendary player Günter Netzer. Unfortunately, while that's a nice historical link, the thing looks utterly terrifying. We'll be seeing Junter in our nightmares for many years to come.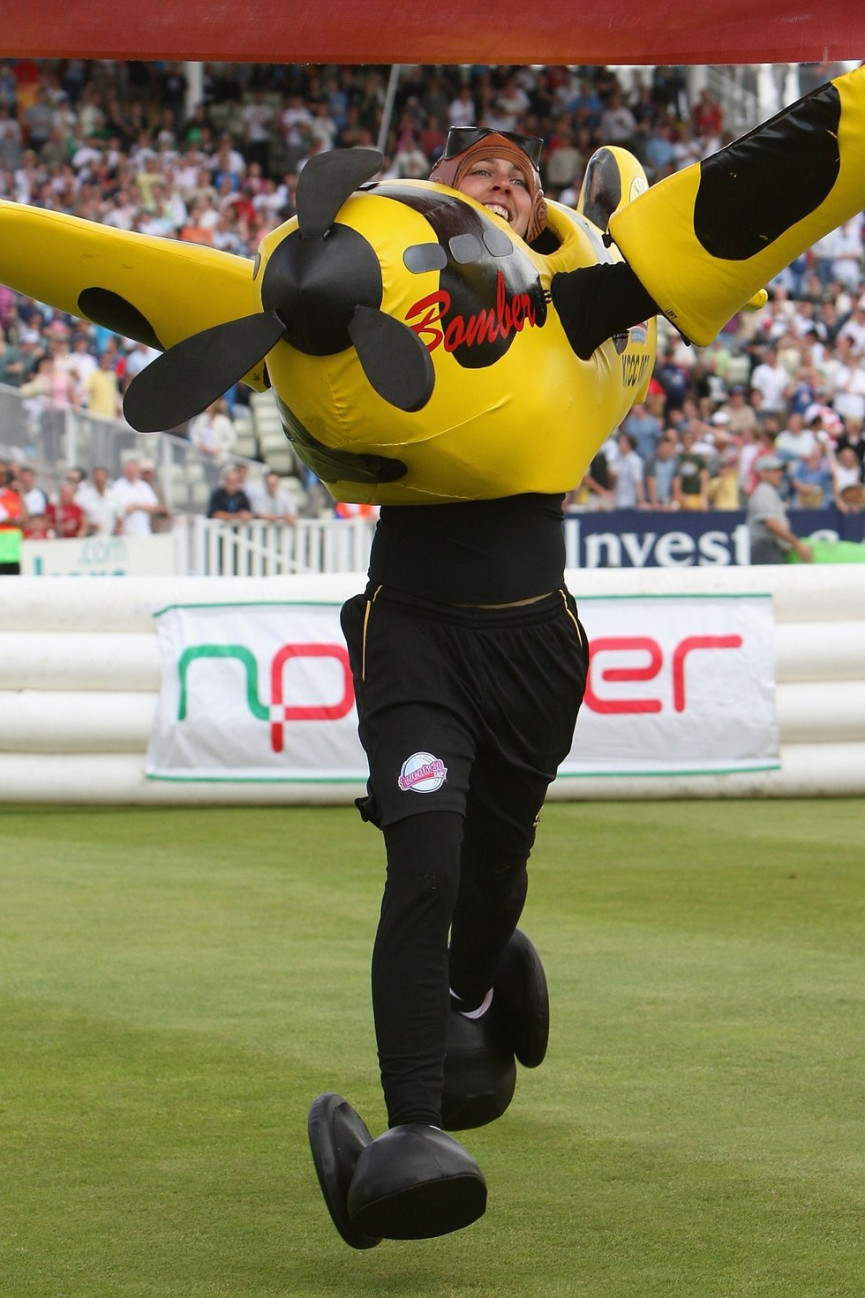 Bomber
Well, the Kent Spitfires didn't have a lot to work with did they? The wheels on the shoes are a nice touch, although not much use, being 5 feet away from the aircraft. Ridiculous.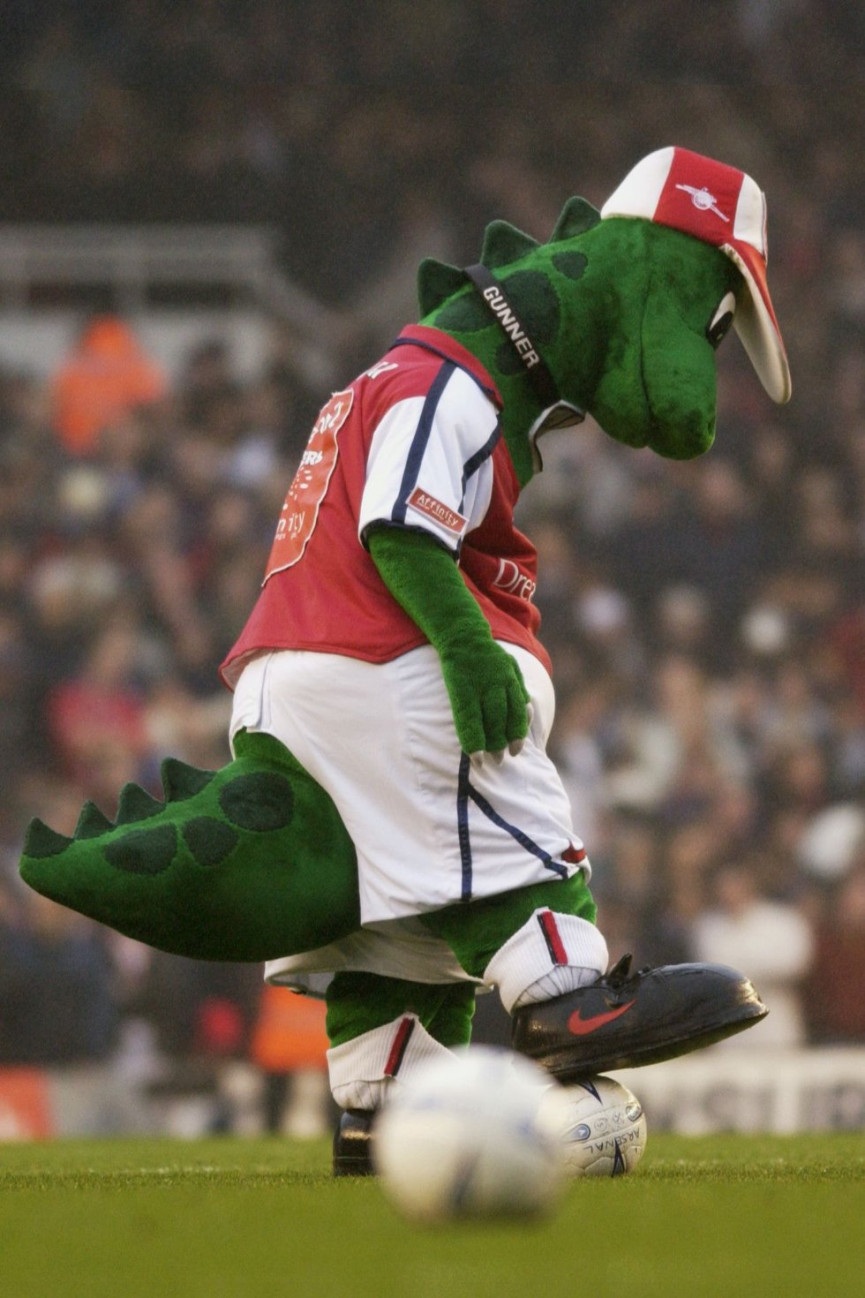 Gunnersaurus
Possibly a harsh inclusion as dinosaurs are essentially brilliant, but what on earth a green dinosaur has got to do with Arsenal (the Gunners) is beyond us.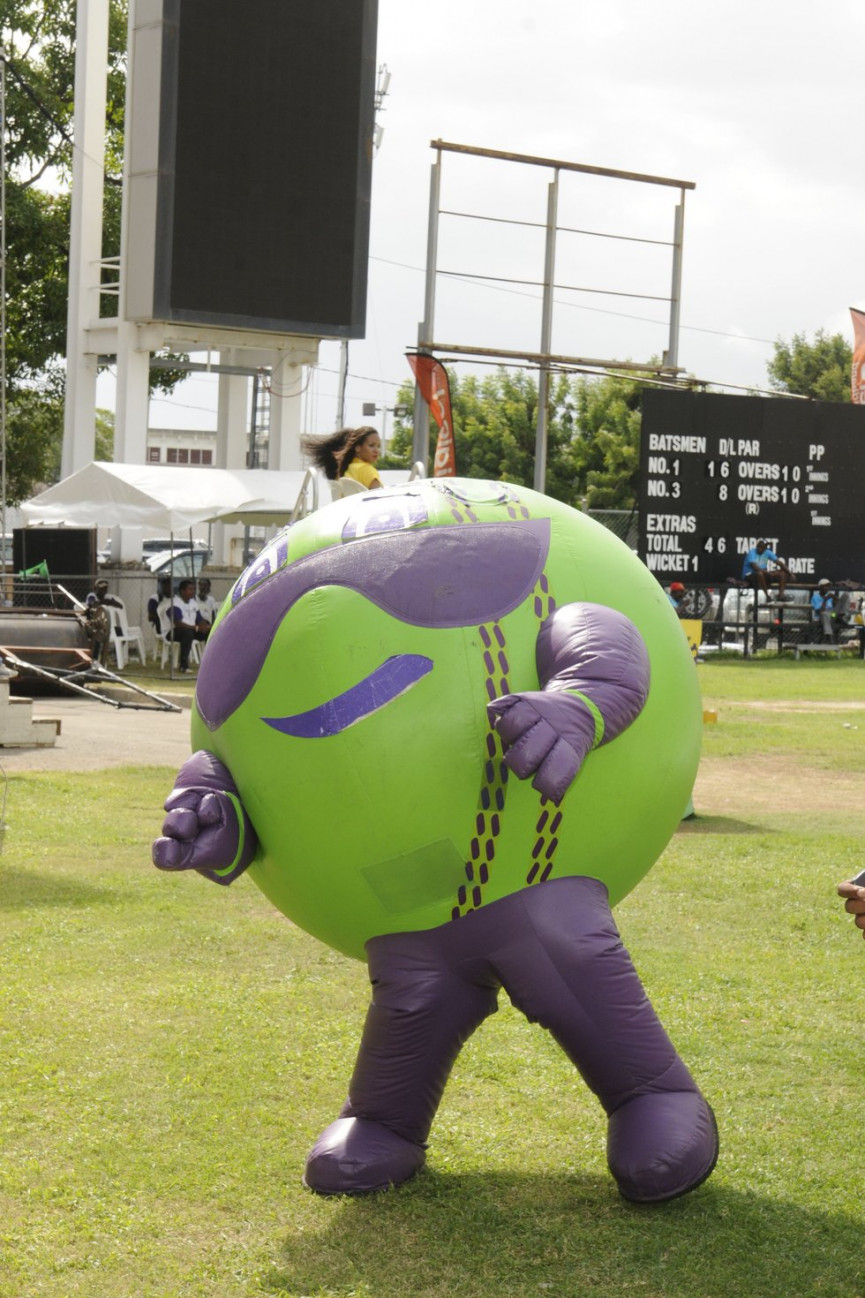 Cricket Carribean Premier League Mascot
Much like the FA Cup monstrosity, this is just lazy. It's a cricket ball with eyes, legs and arms. On the plus side, it's ready-built to be rolled down a hill.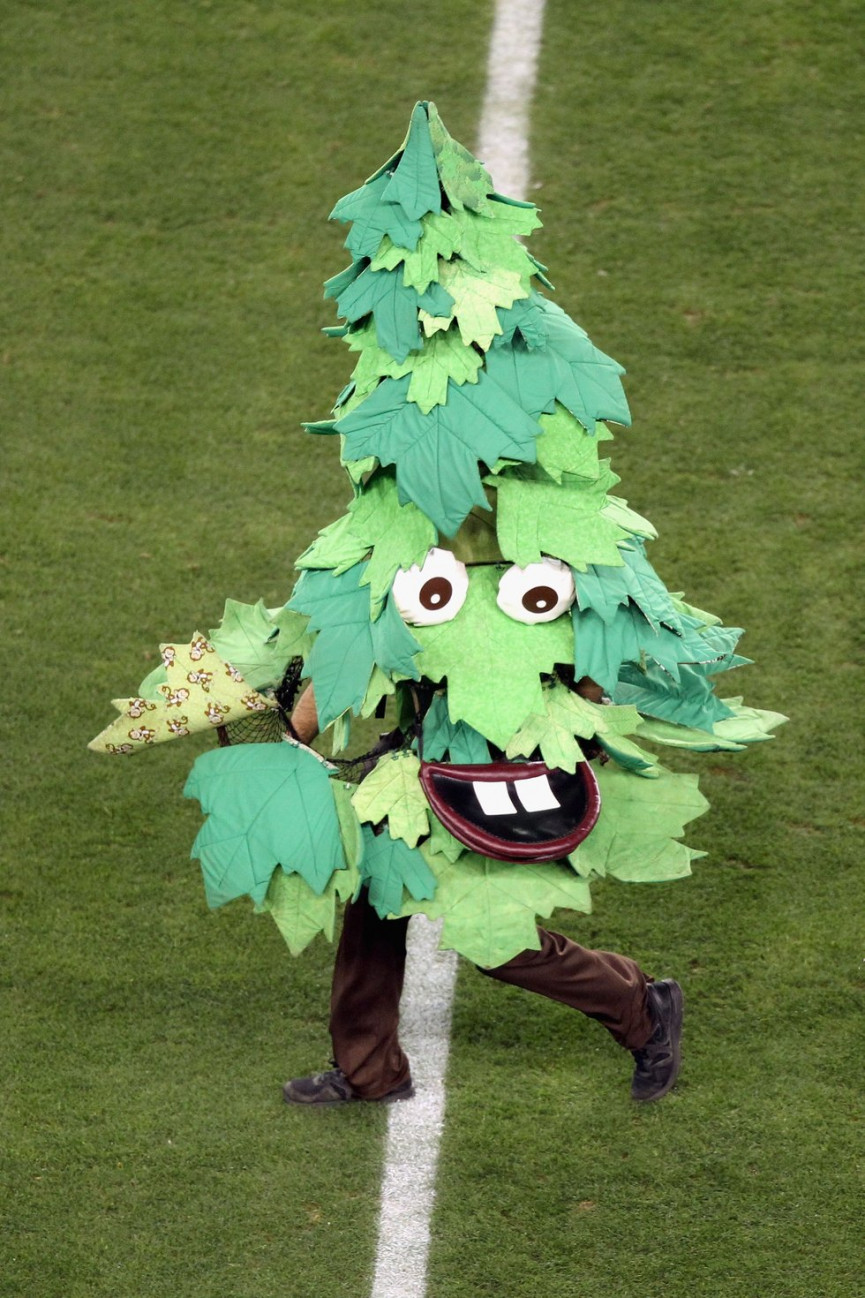 Stanford Tree
Stanford's team name is 'Cardinal', so they could have gone for a furry religious cardinal and a spot of divine assistance. Instead they went for a tree. It's a tree with legs and a badly-stuck-on face.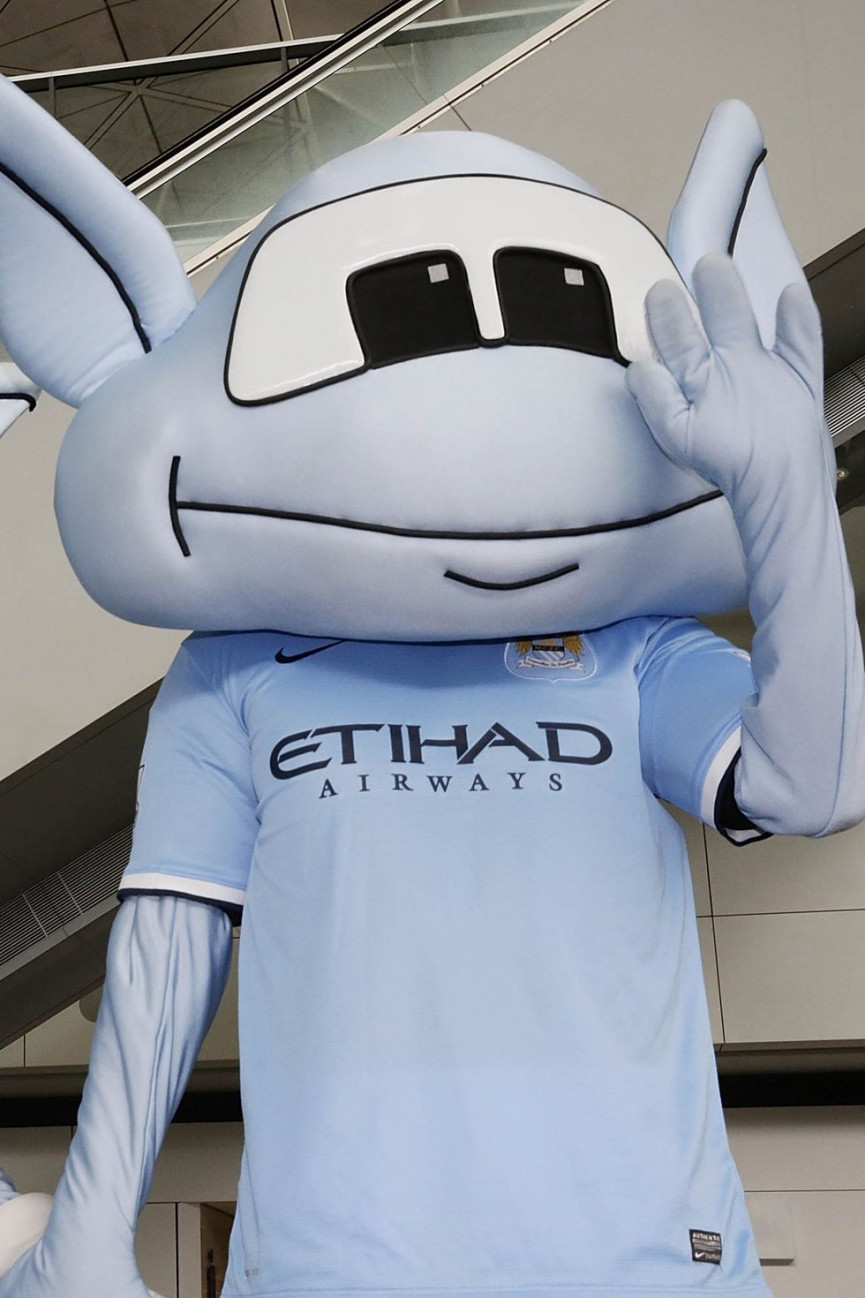 Moonbeam & Moonchester
While their next door neighbours have Fred The Red, a natty Devil mascot that has helped them shift untold pieces of merchandise around the globe, Manchester City have these two ridiculous-looking aliens, named after their song Blue Moon. Extremely poor.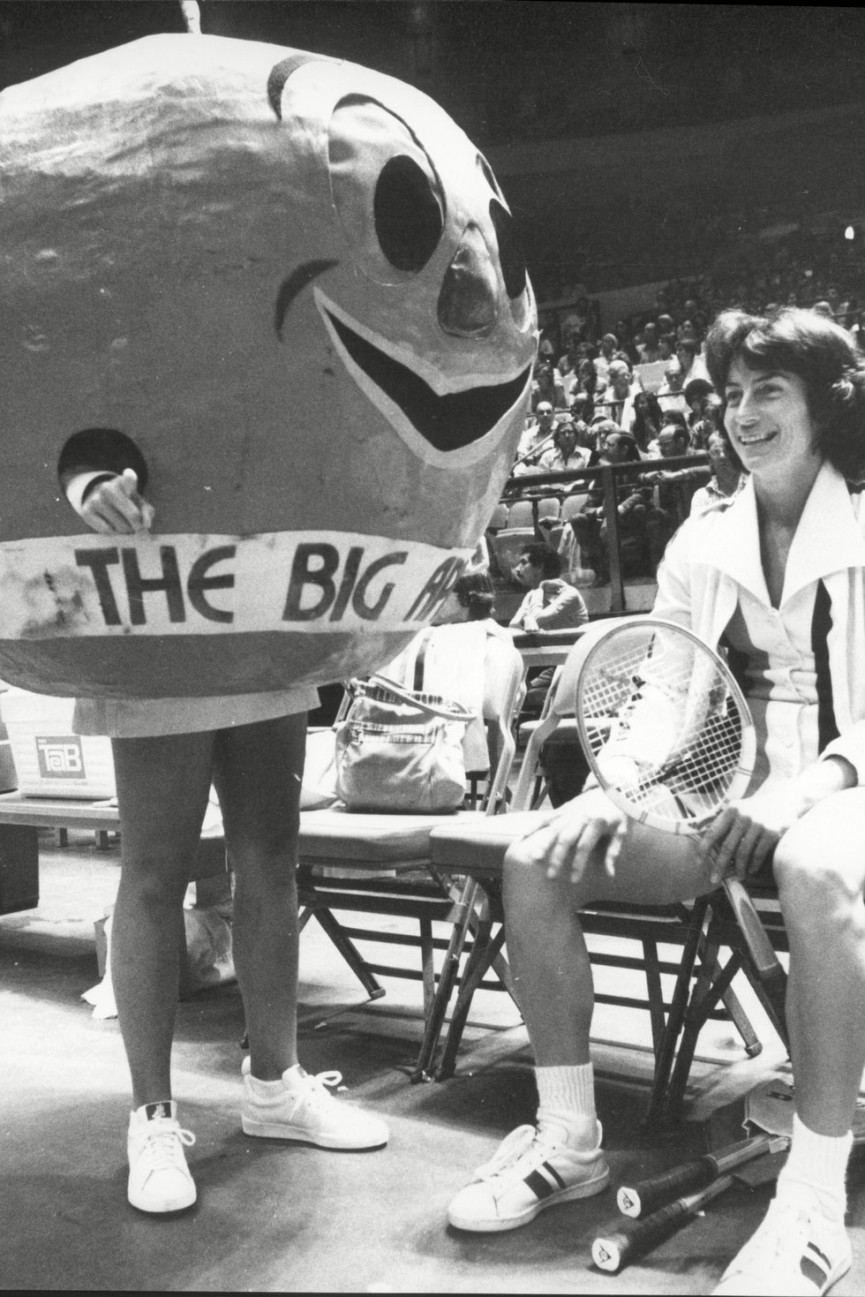 Madison Square Big Apple
As the photo suggests, this goes to show that old mascots were rubbish too. Just look how embarrassed Virginia Wade is. What's best is that - just in case you couldn't guess what it was (a giant apple in New York) - it has 'The Big Apple' written across it.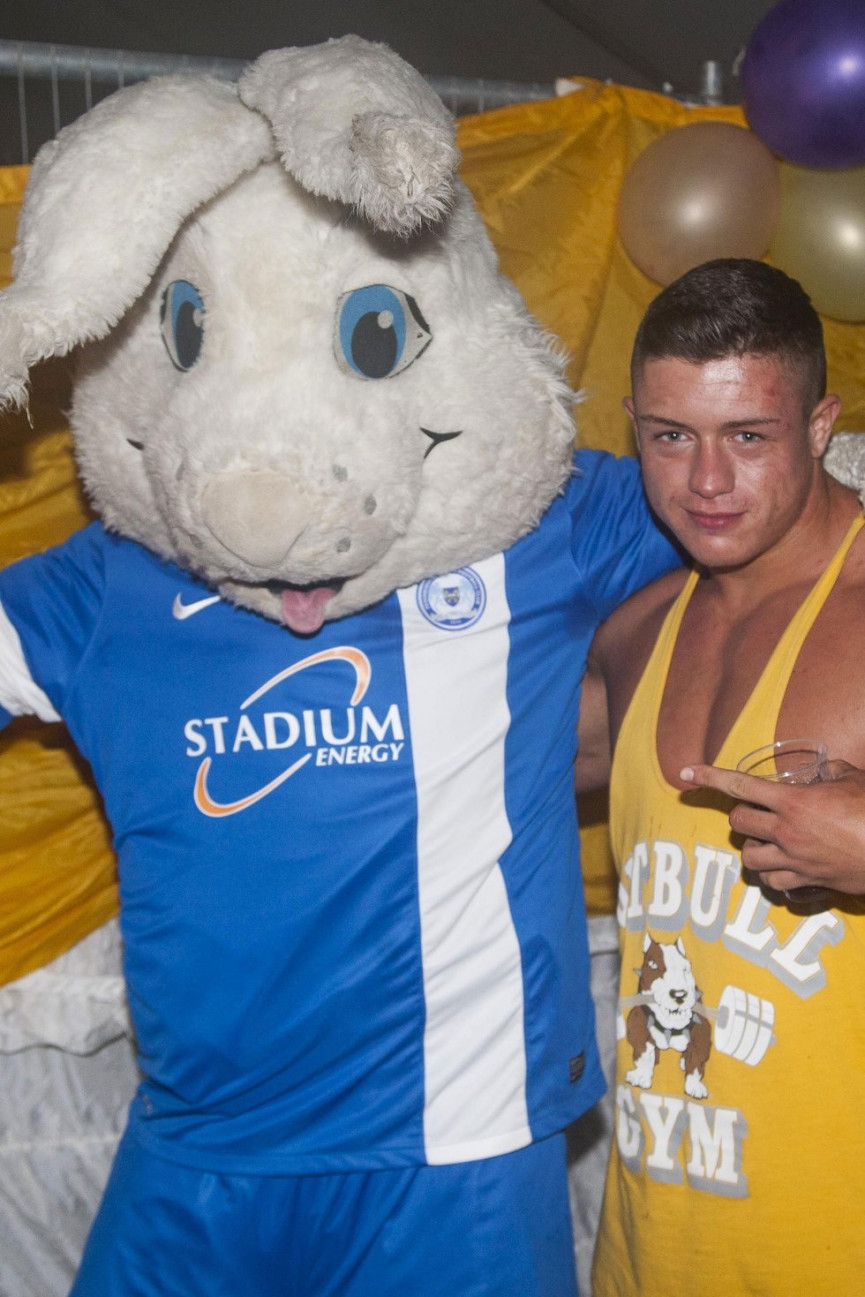 Peter Borrow
Truly, beyond belief. Peterborough United's mascot is Peter Borrow (see what they did there). Peter is then a rabbit (Peter Rabbit - Enid Blyton yeah?) so he's got a carrot...oh god we can't go on. Still, who on earth is that guy next to him?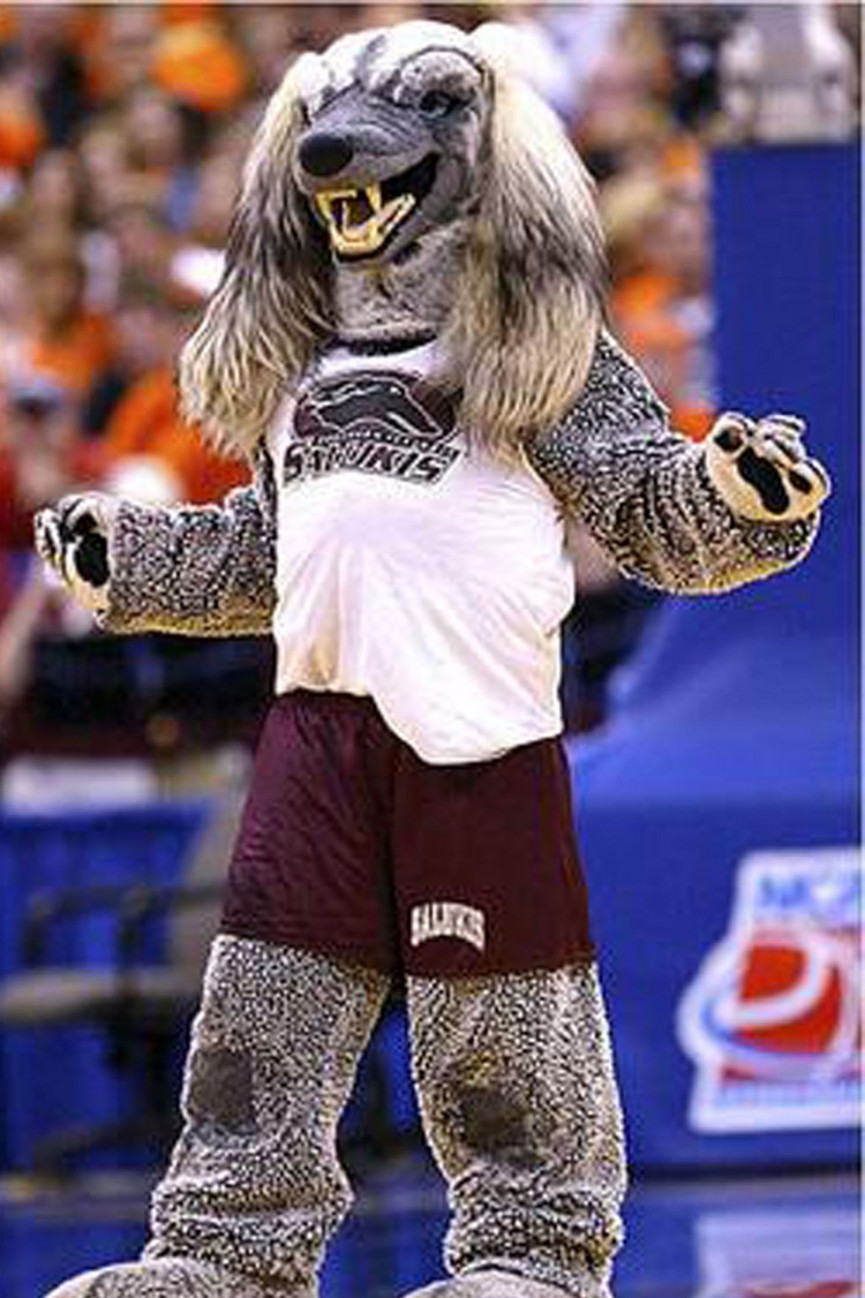 Saluki
Saluki, the mascot for the Southern Illinois University Carbondale teams, is apparently an Egyptian hunting dog, and is inspired by the fact that Southern Illinois has had the nickname 'little Egypt' for just under 200 years. A charming tale. Unfortunately, put that dog in a sports kit, make him 8 feet tall with a horrifying expression, and you have a recipe for making small children cry.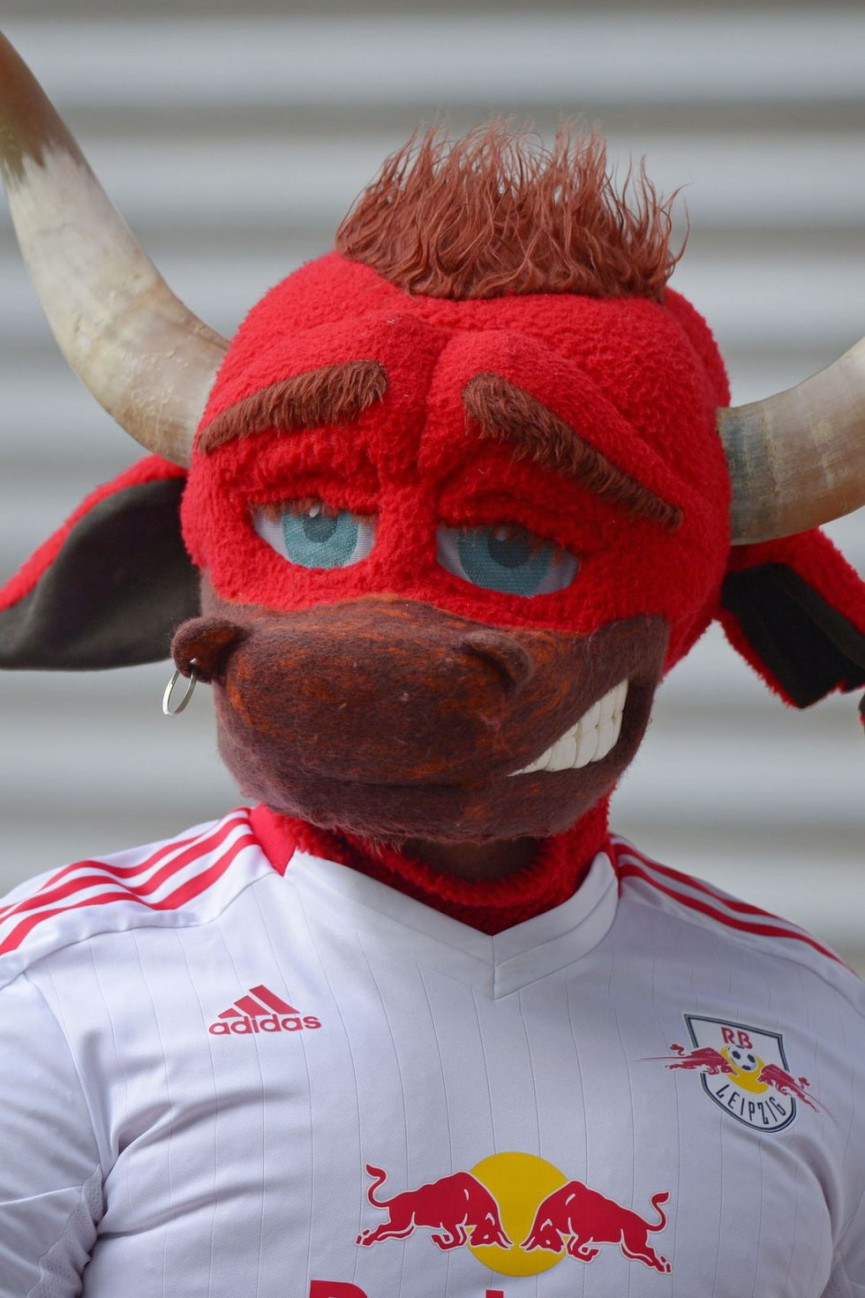 Red Bull
This is poor for two reasons: firstly, overcommercialisation - yes guys, we get you're sponsored by Red Bull - renaming the club Red Bull Leipzig was a bit of a giveaway - so do you really need the mascot to be the same? And also, he just looks really badly sunburnt.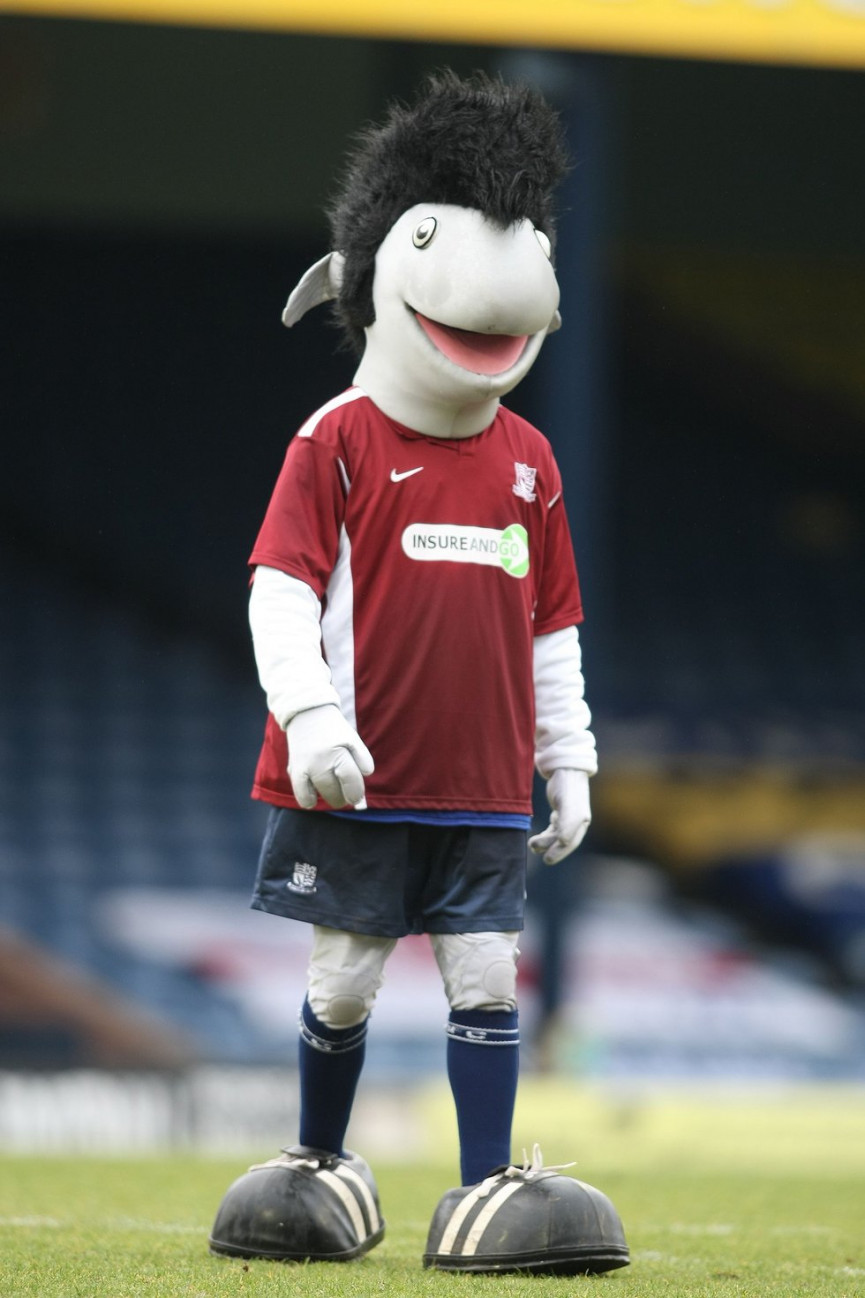 Elvis J Eel
Southend United clearly decided that having one awful mascot wasn't quite enough - so they unleashed Elvis J Eel on the unsuspecting world. What has Elvis got to do with Southend? We have absolutely no idea.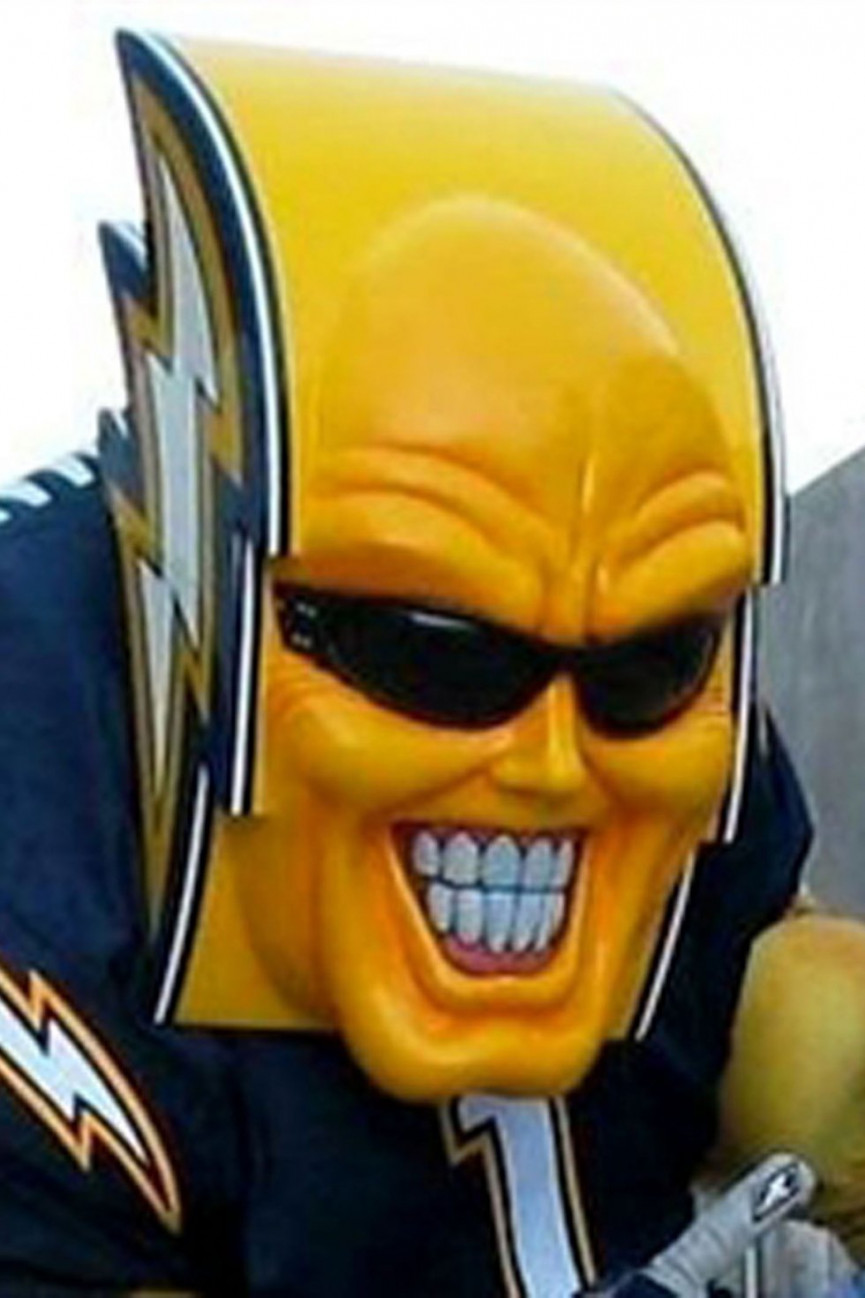 Bolt Man
Not technically an official mascot, the 'Bolt Man' was simply a fan who created this costume and wore it to San Diego Chargers games (he has apparently recently retired). Why on earth did he bother.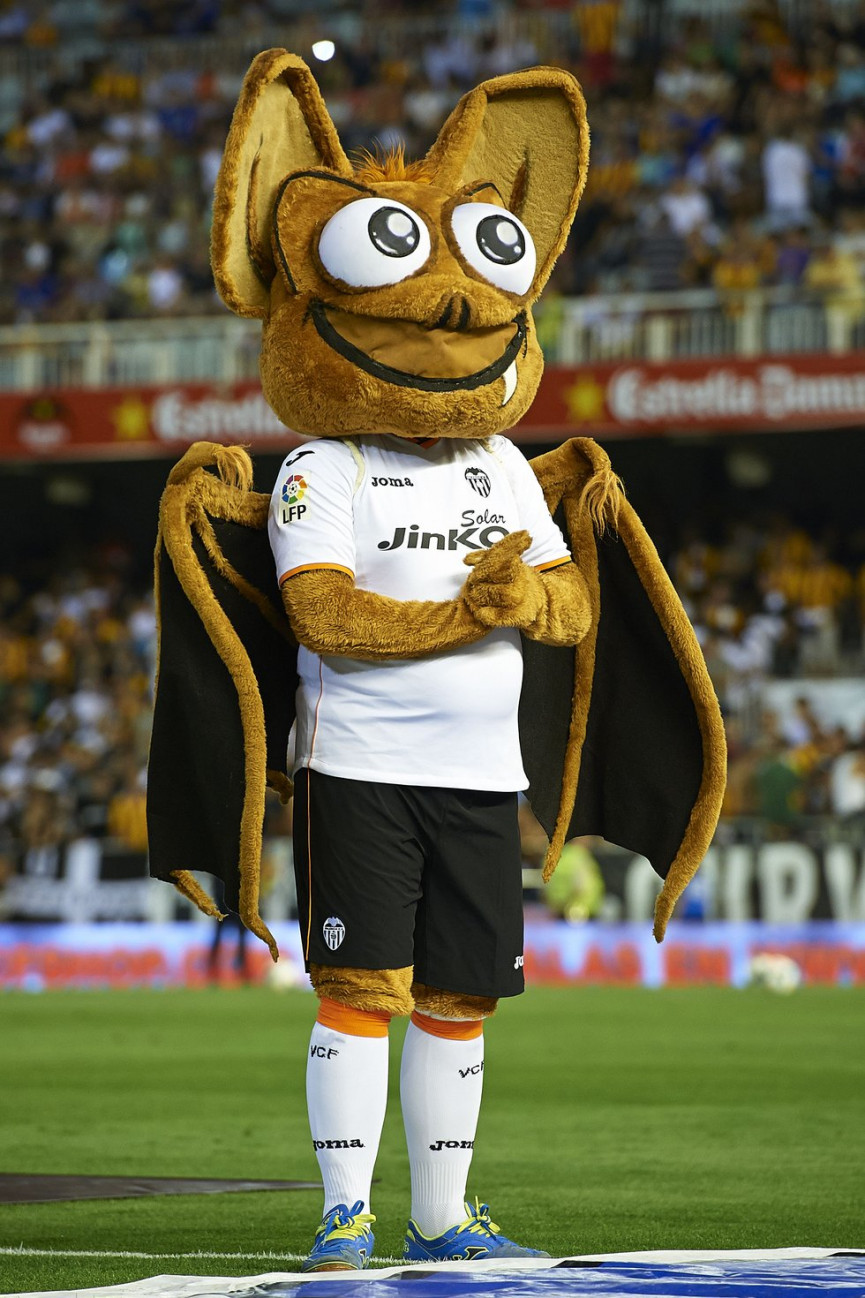 Valencia Bat
Now, having a bat on your club badge, and consequently adopting it as your mascot is really cool. Bats are awesome, everybody knows that. But somehow Valenica manage to snatch defeat from the jaws of victory with this dreadful costume. The eyes look like they're stuck on, he has a grin that makes him look stupid and his ears don't look right. Sort it out Valencia.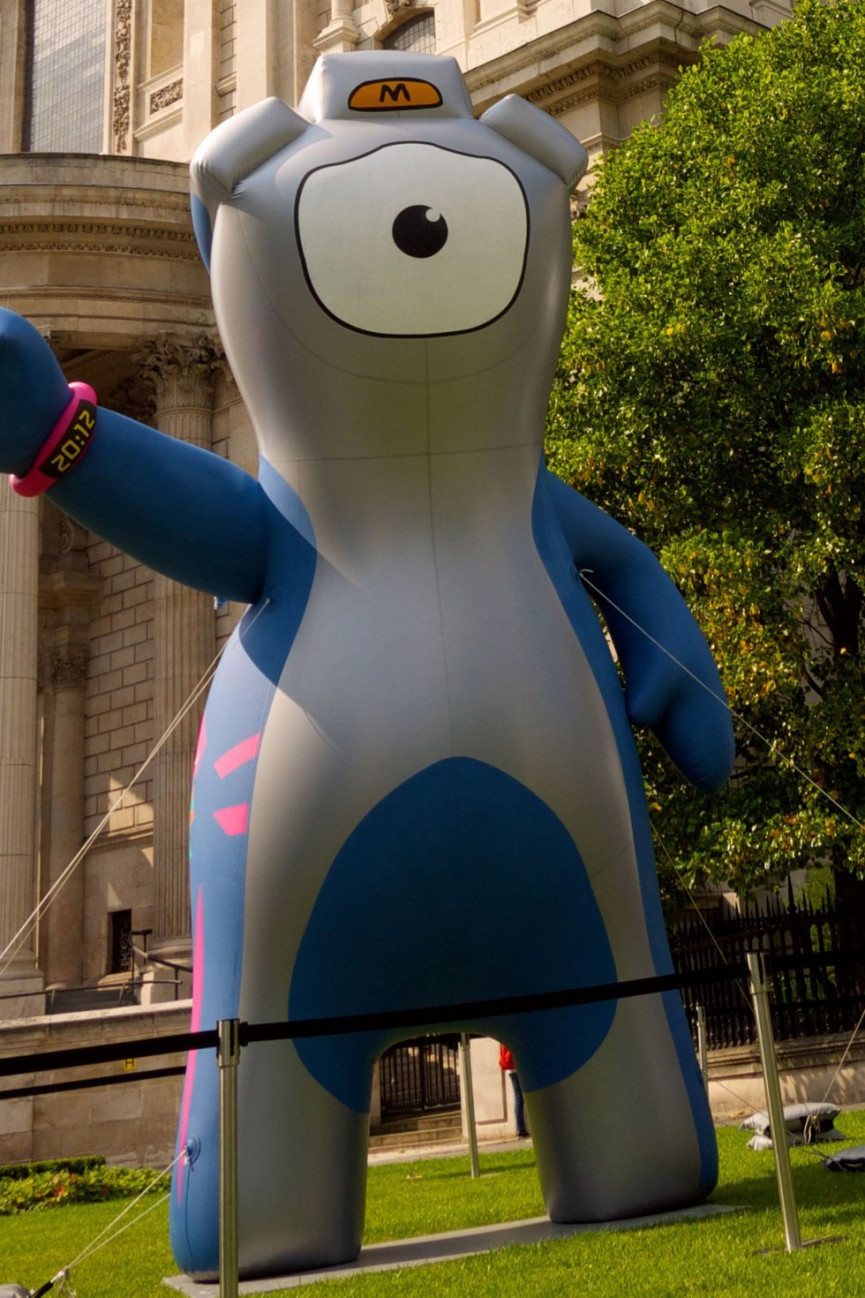 Wenlock & Mandeville
We're sorry to have to do this. The 2012 London Olympics were a wonderful advertisement for the city, and the country as a whole. And we tried really hard to warm to Wenlock and Mandeville, especially as their names thoughtfully came from an appreciation of the history of the great sporting event. Unfortunately, when all's said and done, they were a weird-looking one-eyed monster. Still, better than the running dishwasher tablet, eh?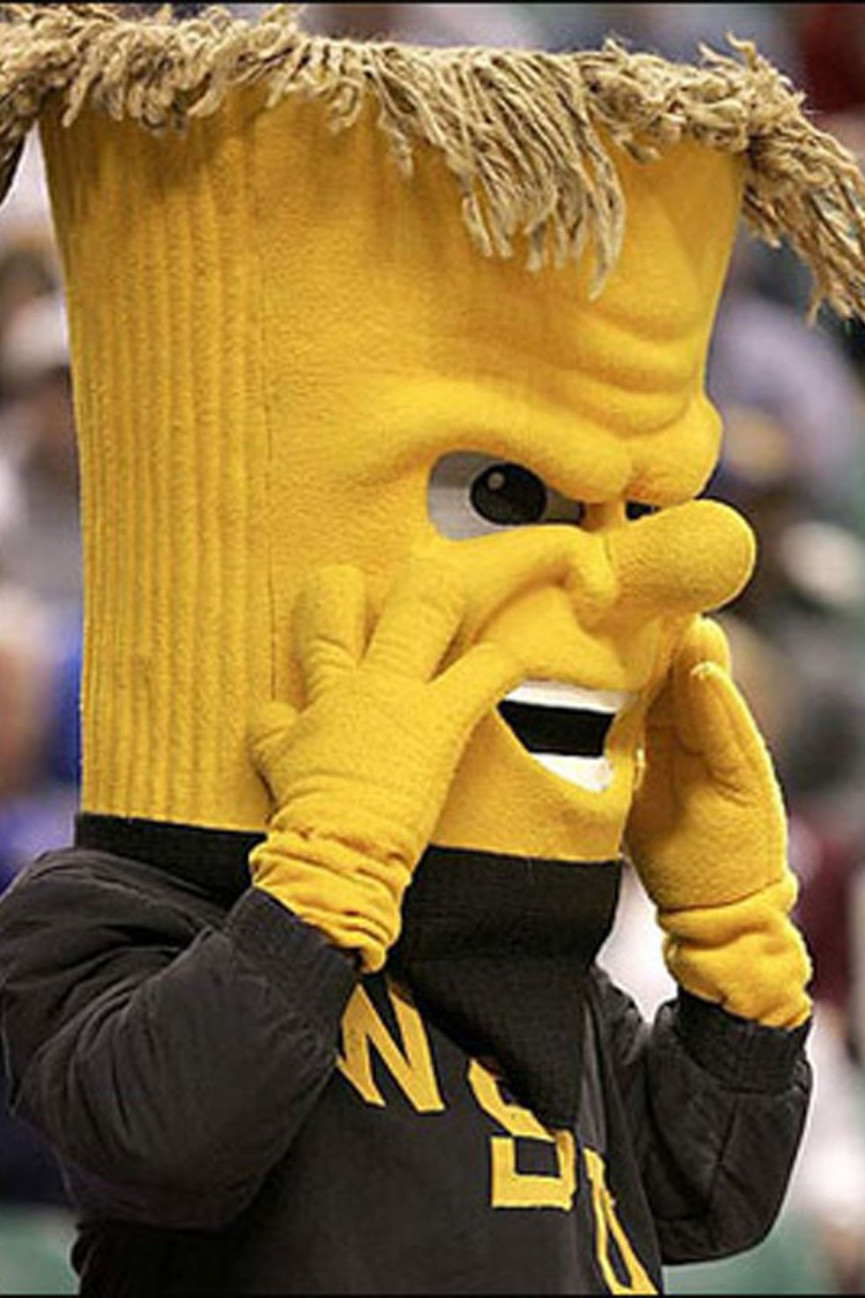 WuShock
WuShock, the official mascot for Wichita State University is, according to the website, "a big, bad, muscle-bound bundle of wheat". That's right ladies and gentlemen, every time their team plays, someone chooses to dress up as a giant, rubber, anthropomorphic version of a bundle of wheat. Whoever that person is really needs to question their life choices.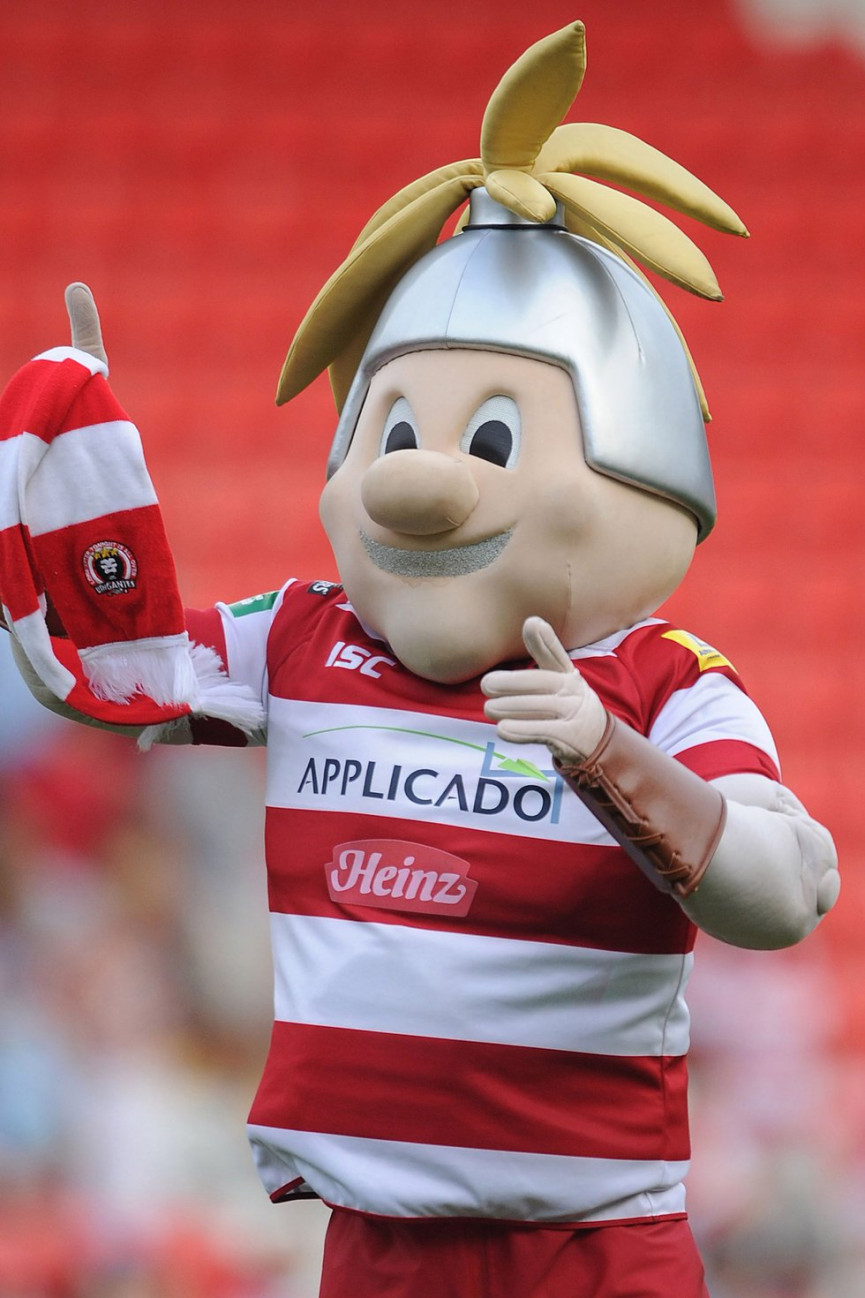 Mighty Max
Rugby League team Wigan Warriors have 'professional warrior' Mighty Max as their mascot. All well and good, but why does he appear to be wearing a helmet with several bananas protruding out of the top?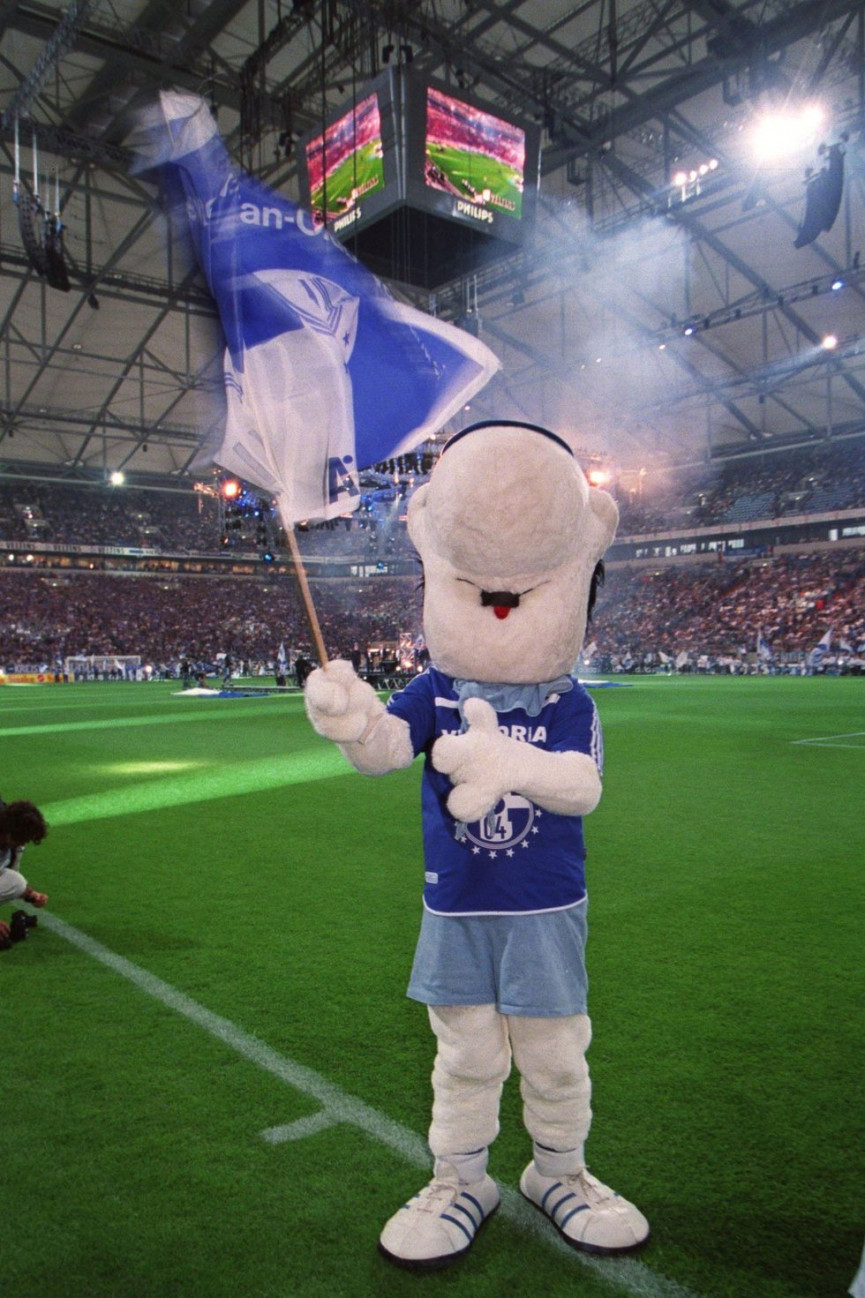 Erwin Koslowski
Erwin is the mascot for German club side FC Schalke and is, apparently, a caricature of a Schalke fan. He looks not unlike a large pink worm with legs - or Sammy the Shrimp's younger brother - which doesn't seem very fair. Out of respect for the good people of Schalke, we'd like to suggest you get a slightly more flattering mascot.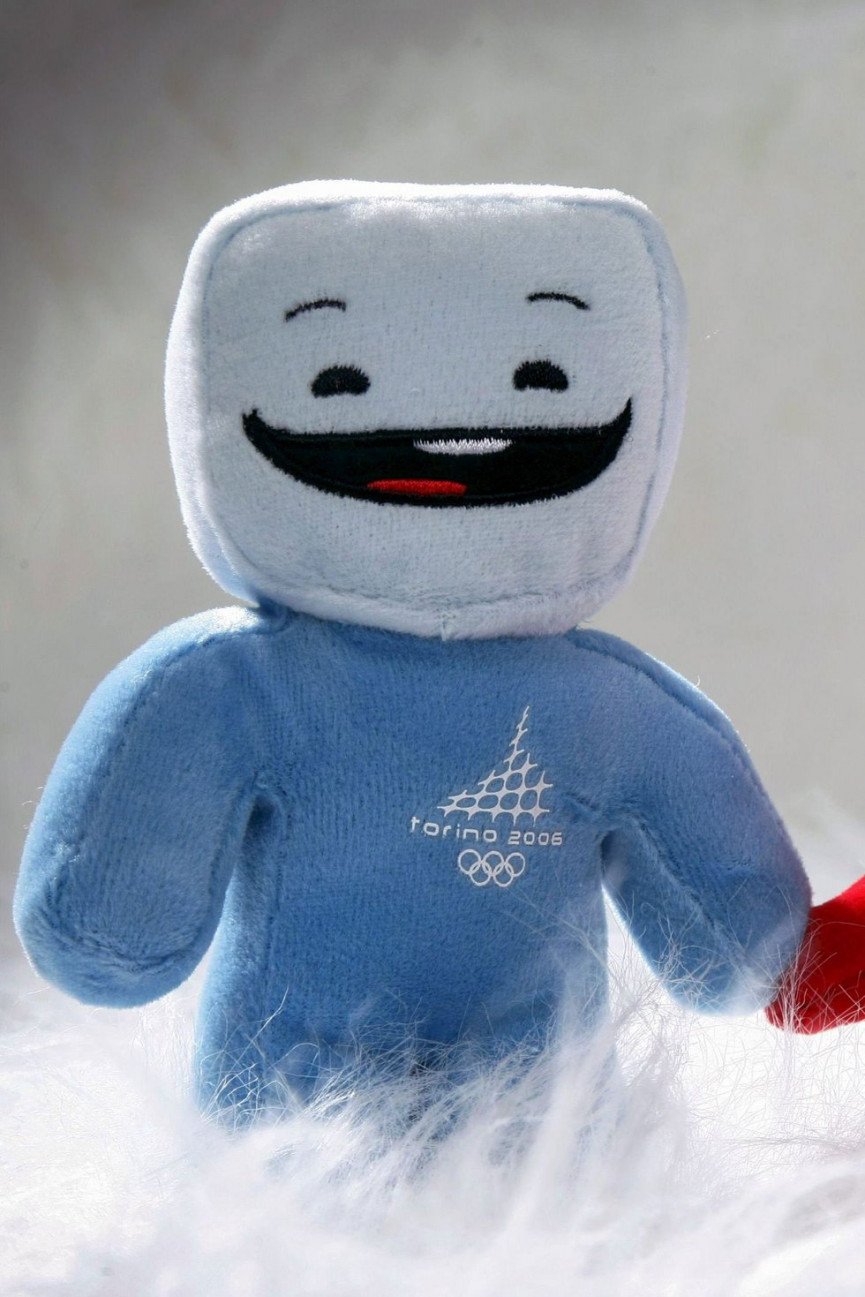 Gliz & Neve
Yep, it's the Olympics again. Gliz (left) and Neve (right) were mascots for the 2006 Winter Games in Turin, Italy with Gliz being an ice cube, representing 'enthusiasm and joy' and Neve being a snowball, representing 'softness, friendship and elegance'. Yes, we've always thought a snowball stood for elegance, and an ice cube for joy. Utter, utter nonsense. Stuff
The Orlando Magic mascot is called Stuff. It's essentially a dragon wearing a set of clothes and accessories picked apparently at random, and it looks ridiculous. Stuff the Magic Dragon indeed. Suri
The official mascot for the 2011 Copa America football tournament in Argentina, Suri is a rhea: a flightless bird related to the Ostrich. It's a shame Suri wasn't used for a European tournament - it closely resembles Peter Crouch.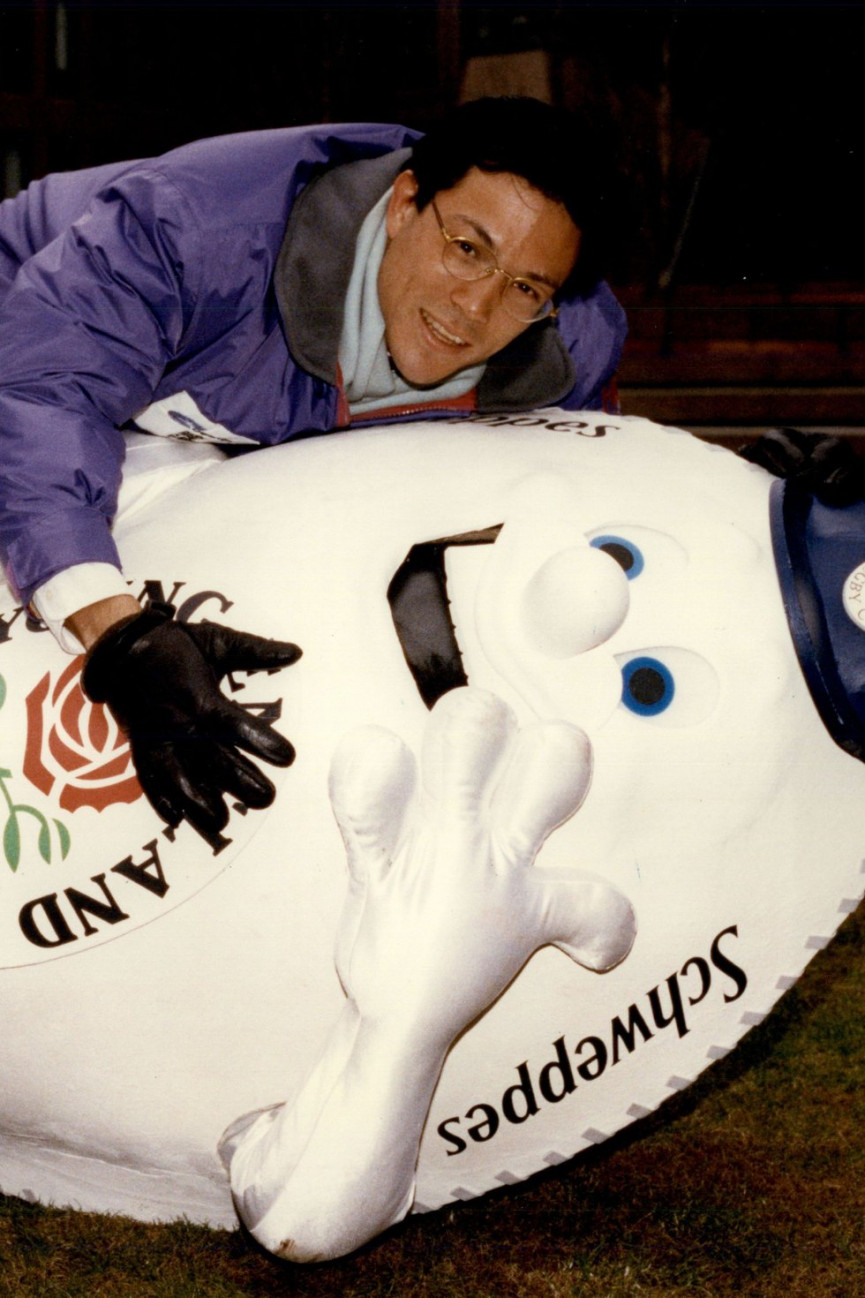 Timmy Tryline
How many times do we need to say this. Putting a face on it and giving it legs does not demonstrate creativity. Even Tony Underwood doesn't like him.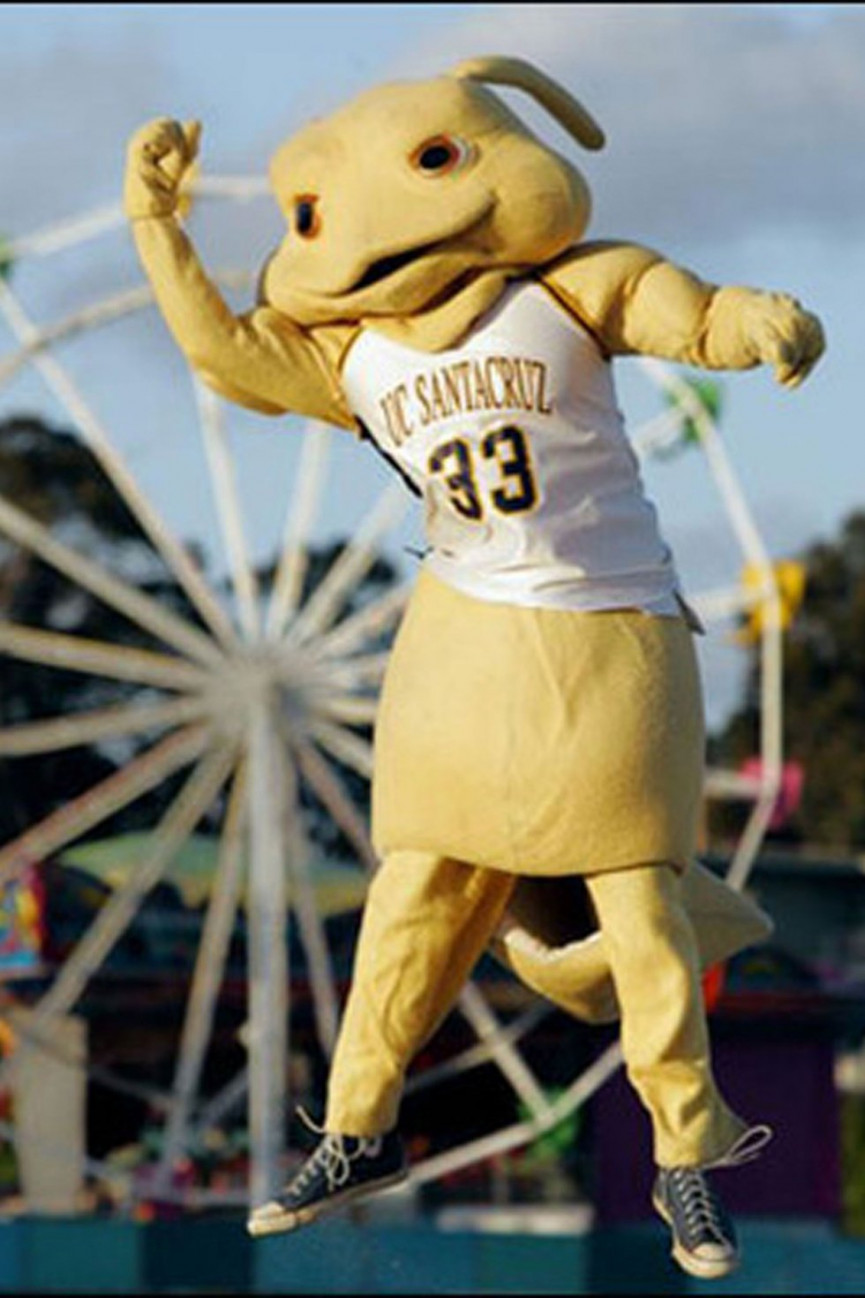 Banana Slug
The University of California Santa Cruz has a banana slug for its mascot - a bright yellow, slimy shell-less mollusc. Yes, just the thing to inspire you to go the extra mile in the tireless pursuit of victory.
Related Reviews and Shortlists