ShortList is supported by you, our amazing readers. When you click through the links on our site and make a purchase we may earn a commission.
Learn more
WIN! A Seedlip 20cl Non-Alcoholic Trio Gift Box for Father's Day
We're partnering with Seedlip, the distilled non-alcoholic spirit brand with nature at its heart, to offer 100 readers the chance to win a Seedlip 20cl Non-Alcoholic Trio Gift Box - perfect for sharing with the Father figure in your life.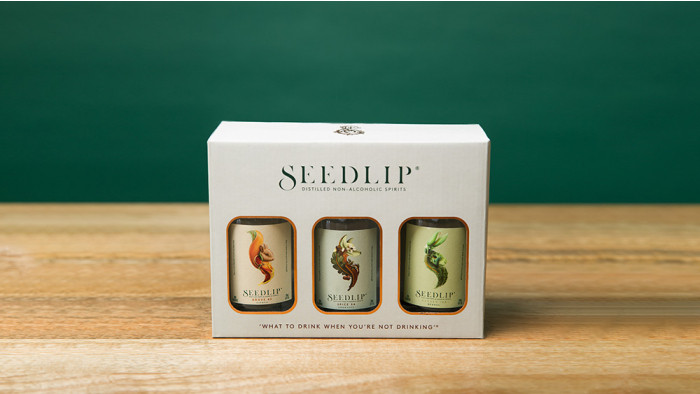 With Father's Day approaching, we wanted to make this year's celebration of the Father-figure in your life all the more special. ShortList has partnered with alcohol-free pioneers, Seedlip, for a fantastic prize.
Seedlip is on a mission to change the way the world drinks with the highest quality non-alcoholic options and it is offering 100 ShortList readers the chance to win a Seedlip 20cl Non-Alcoholic Trio Gift Box - worth £34.99 each.
Seedlip is the perfect non-alcoholic gift to give the Father figure in your life. The Gift Box contains three 20cl bottles of Seedlip non-alcoholic spirits - offering those who are low and no drinks curious a sophisticated, adult option. In this set, you will discover the aromatic Seedlip Spice 94, the herbal Seedlip Garden 108 and the citrus Seedlip Grove 42.
Presented in an illustrated gift box, it's the perfect way to discover the full Seedlip range and is ideal for sharing.
Read enough? Enter this amazing Seedlip competition now
The taste of Seedlip depends on the bottle you choose, which is why the Gift Box is a perfect introduction into Seedlip. Take the Seedlip Spice 94. Ingredients include green cardamon, all spice and grapefruit which offer a much-needed kick. Seedlip Garden 108 has more of a herbal taste, mixing the likes of peas, thyme and spearmint together. While the original Seedlip Grove 42 marries ginger with lemongrass, blood orange and more. All the ingredients are high quality, carefully sourced and uniquely combined to create a unique and natural tasting flavour.
This means that Seedlip is the perfect cocktail base. We explain how to make the amazing Nogroni below, but other cocktails include the super Expresso Martino. This uses Seedlip Spice 94. Simple shake and Strain 50ml Seedlip Spice 94, 50ml Sandows Cold Brew Concentrate and 15ml Sugar Syrup. Then garnish with 3 Coffee Beans and your cocktail is ready.
As well as the Non-Alcoholic Trio Gift Box, Seedlip has a number of gift options available for Father's Day and beyond. Take the Spice 94 Mycelium Gift Set. This is Seedlip's most sustainable gift set yet. It's made of mushrooms for a start - and is fully biodegradable, recyclable and compostable. The Gift Set includes a full-sized bottle of Seedlip Spice 94, a 100% recycled highball glass and a Thyme seed paper neck tag, all nestled in plant-based home compostable packaging. Then there's Seedlip's Nogroni Recipe Kit. This is a must for cocktail lovers and while Seedlip is not supposed to have a favourite non-alcoholic cocktail, the Nogroni would be a strong contender if it did. The Nogroni Recipe Kit comes with a full-sized bottle of Seedlip Spice 94, as well as bottles of Æcorn Aromatic and Æcorn Bitter.
The best bit about Seedlip's Nogroni is that you can indulge in as many as you like. It is ideal, then, for the next time you have friends around.
Here's how to make the delicious Nogroni: simply mix 25ml of Seedlip Spice 94, Æcorn Aromatic and Æcorn Bitter over ice & garnish with an Orange peel.
These are just two superb gift ideas from Seedlip. There are plenty more on its official site, so make sure you
head there and have a browse
.
But before you go, enter our Seedlip 20cl Non-Alcoholic Trio Gift Box competition now. Dad, Daddio, Pops, Papa… whatever you call him, there's no one quite like your dad. Father's Day 2022 is all about thanking the special men in your life who have earned their dad status. From the outdoorsy dad to the green-fingered stepdad, the new dad smashing parenthood, to the foodie grandad who stepped up to the plate, we're thanking every type of father figure with Seedlip. Good luck with the competition!
ShortList's Win a Seedlip Non-Alcoholic Trio Giftbox!
Please do not share with anyone under the legal purchase age for alcohol. Drink Responsibly.