ShortList is supported by you, our amazing readers. When you click through the links on our site and make a purchase we may earn a commission.
Learn more
Ubisoft is giving away Assassin's Creed Unity to help gamers see Notre-Dame Cathedral
It's also chipping in €500,000 to the restoration fund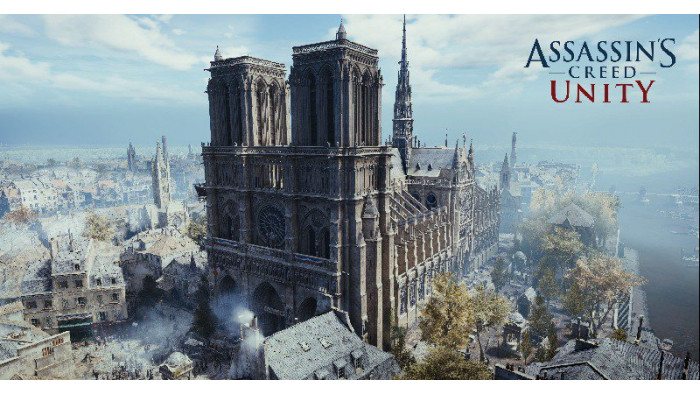 After this week's tragic fire which saw one of Paris' iconic landmarks consumed by flames, there have been no shortage of people and companies looking to chip in to the expensive restoration efforts.
One such company is Ubisoft, which feels a special affinity to the city and Notre-Dame cathedral especially. For 2014's Assassin's' Creed Unity, set in revolutionary Paris, one of the artists spent years modelling every aspect of the building as she explained to The Verge at the time.

So it's perhaps unsurprising that Ubisoft has seen fit to stump up cash for the restoration: €500,000 to be exact. As a nice bonus, the company is also letting people download the game for free this week on PC as a way to explore the cathedral in all its former glory. "We want to give everyone the chance to experience the majesty and beauty of Notre-Dame the best way we know how," the company wrote.
Although you may think that 1789 Notre-Dame will bear little resemblance to how it looked just a few days ago, you could be surprised. One interesting tidbit from The Verge's piece linked above is that while Notre-Dame didn't actually have its iconic spires when the game was set, the artist involved decided that the building just didn't look right without them, so built them in some 50 years ahead of schedule.
It was possibly a controversial decision at the time, but certainly makes this generous offer from Ubisoft a lot more appealing five years later.
You can download the game free of charge here until April 25.
Related Reviews and Shortlists