ShortList is supported by you, our amazing readers. When you click through the links on our site and make a purchase we may earn a commission.
Learn more
Too Old to Die Young arrives on Amazon today
Dark, slow moving and grisly, the show has divided critics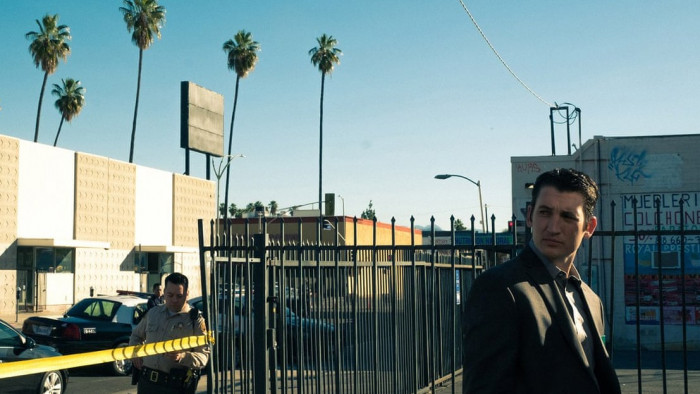 If you're looking for something new to watch, then is Too Old to Die Young a contender to join our best Amazon Prime series list?
Released today, the show is the work of Danish director Nicolas Winding Refn, and if you liked Drive and Neon Demon it looks like you'll be a fan of this too, as the co-creator has described it as "the most Nicolas Winding Refn thing that ever existed." All ten episodes, come in at a massive 13 hours total, so if you start right now with the intent of watching it all in one sitting, you might make it to bed before 4:30am.
In it, Miles Teller pays Martin, a Los Angeles cop dealing with the death of his partner in the most understandable way imaginable: teaming up with vampiric demons and mobsters to avenge the bad guys as violent style.
Will you like it? It's hard to know for sure. The show is averaging 65% fresh on Rotten Tomatoes, which doesn't sound absolutely glowing, but some critics clearly love a show that's plainly not an easy watch.
The Guardian describes it as having the "pace of a zombie continuing to move after being shot", concluding that it's "nauseating in many ways, but well made and very watchable." The Telegraph also falls on the positive, describing it as like "Michael Douglas in Falling Down, wading through golden syrup." A simile we never thought we'd hear. Both give it four stars.
But not everyone is quite so positive. The Hollywood Reporter calls it "stylishly crafted, but stultifyingly dull", while Collider concludes that it "doesn't seem as deep as it thinks it is."
Still, these reviews come from the Cannes Film Festival where, confusingly, episodes four and five were shown to critics. The same episodes were sent out to TV reviewers. Why? "It's how my kids watch entertainment," Refn told IndieWire. "They'll find something and they'll drop in. If it interests them, they'll stay. Plus it was a great way just to get into the heart of the show. I'm an entertainer, at the end of the day — I'm here to give you a spectacle."
You can find out whether he's succeeded right now if you have an Amazon Prime subscription (sign up for 30 days' free, if you don't). See what you think...
Related Reviews and Shortlists