ShortList is supported by you, our amazing readers. When you click through the links on our site and make a purchase we may earn a commission.
Learn more
Get ready for Tom Hanks to make you cry over this photo from the 'Toy Story 4' studio
There's something in our eye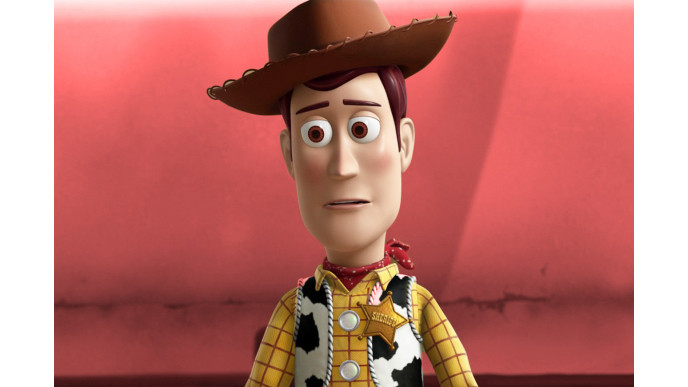 All good things must come to an end. Or, in the case of the Toy Story film franchise, come to an end, then return, only to come to an end all over again.
We're poised to get a fourth film in the Pixar series, nearly a full decade after the heart-wrenching Toy Story 3, and there are some big rumours doing the rounds.
One thing seems certain, though – it looks unlikely that we'll see a fifth film, so this could well be your last chance to see Woody, Buzz et al, with the characters bowing out on what has been described as an "emotional" final scene.
For many people in their twenties and thirties, Toy Story has been a constant from their childhood which has followed them into adult life.
Tom Hanks is Woody and not Forrest Gump; Tim Allen is Buzz Lightyear and not Tim Taylor, and Kelsey Grammer is… well he's still Frasier and Sideshow Bob, but he's also Stinky Pete.
However, Hanks has now signed off with a poignant farewell message which is sure to bring a tear to your eye.
"Final line, final session as Woody of Toy Story 4. We rode like the wind, to infinity and beyond," he writes.
He also signs his tweets 'Hanx', which takes away some of the emotion, but still…
Toy Story 4 is due out on 21 June, which means we've still got a bit of time to wonder amongst ourselves just how things might play out.
"It is so emotional, it's so funny, it's so big, the idea they've come up with, I'm startled. I couldn't even get through the last scene," Allen said in late 2018.
As much as we might be tempted to try to find out what that all means, there's a part of us that almost doesn't want to know until there's a chance to see it all unfold for ourselves.
(Images: Pixar)
Related Reviews and Shortlists