ShortList is supported by you, our amazing readers. When you click through the links on our site and make a purchase we may earn a commission.
Learn more
The trend for Japanese whisky has put the spirit on the verge of a global shortage. Tom Bailey reveals how it became the hippest drink on the planet, and how it can secure its future
See our list of Best Whiskeys from around the world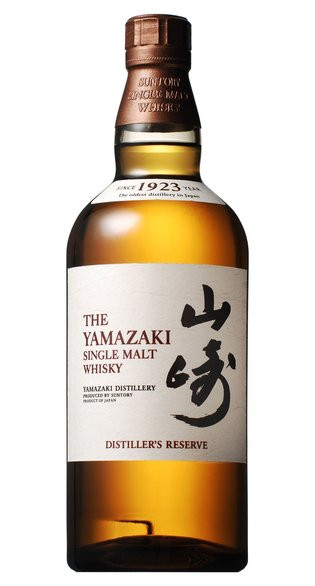 The world's best whisky is no longer made in Scotland or Kentucky – it's made in Japan. That won't come as a shock to those of you who've been – the Japanese love whisky. Almost as much as they love watching fat men with topknots shove each other out of a ring.
When I visit Tokyo, it's in the grip of a highball craze (one part whisky, two parts soda, served in a frosty glass), but Japanese whisky culture encompasses everything from alleyway joints serving it on draught, to street corner vending machines dispensing it by the can, to plush clubs with whisky menus the size of telephone books.
"I grew up on the cheap sh*t" says my sweary Japanese friend, Tatsuya, as we sit in Tokyo's Bar Lupin drinking Suntory Old (fairly agricultural by today's standards, but currently 'trending' for nostalgic reasons). "In the Seventies and Eighties, import whisky was far too expensive and only for rich bastards," he explains, "so everyone drank Japanese whisky – even though it was sh*t. It's much better now."
He's being modest. Last year, Jim Murray's influential Whisky Bible named a Suntory Yamazaki whisky "the best in the world", calling it a "near indescribable genius". To add insult to headline-making injury, not a single Scotch made the top five.
From the moment Murray blew the gaff, sales of Japanese whisky boomed. Almost overnight, Hibiki and Yamazaki bulldozed Scotch and bourbon off the menus of the world's hippest cocktail bars, while critics, barmen and urbanites began worshipping the stuff like it was going out of fashion.
It isn't – but it is running out. Fast. Surging demand for Japan's light, fruity wares has reached such epic proportions that there's now a global shortage – and London's bars are being rationed. "We used to have six to eight Japanese whisky cocktails on our menu," laments Richard Woods, head of drink development at Japanese restaurant Sushisamba on the 38th and 39th floors of London's Heron Tower. "Now we have two to three, because we can't get the supply."
Last month, Nikka (the Pepsi to Suntory's Coke) discontinued its four best single malts, while Suntory announced it had run out of its fashionable Hibiki 12 blend. But how did Japanese whisky – once scorned by Western critics – get so good that we're drinking entire distilleries dry?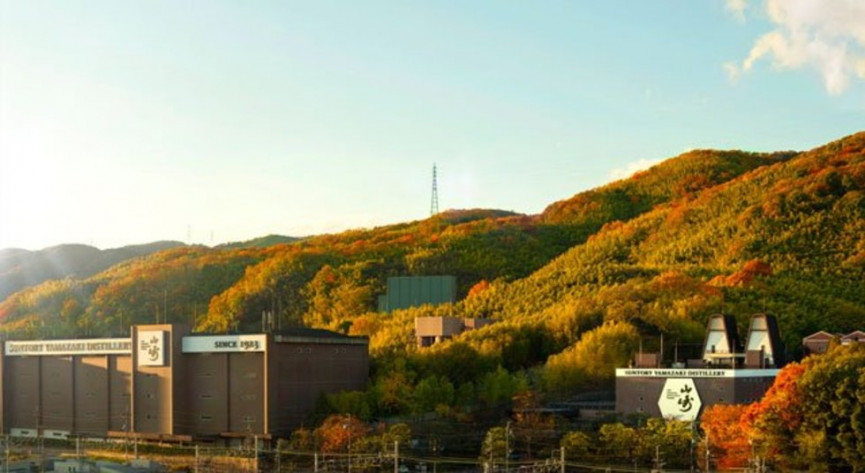 SECRET SAUCE
In a lush, dewy suburb of Kyoto, at the point where the tributaries of three rivers intersect, sits Suntory's Yamazaki distillery – the birthplace of the Japanese whisky industry. If you visit, I recommend taking the excellent (and free) guided tour. Not only will you get to experience one of the wonders of the whisky world – Yamazaki's breathtaking whisky library, which is stacked with bottles from 1924 onwards – but the secrets of Japanese whisky will be laid bare for you. (Pro tip: don't get high off the mash fumes and spend a small fortune on miniatures in the gift shop.)
Anyway, back to the tour. Access to kimono-soft water is crucial, but inside the beautiful, computerised complex, our tour guide is ready to reveal secret No1. Unlike Scotland, where master blenders swap barrels between the country's 100 distilleries to achieve a perfect blend, Japanese distilleries are restricted to making blends from their own whisky. Consequently, Japan's master blenders have – out of sheer necessity – developed superhuman levels of sensitivity when it comes to the art of blending. "Scarcity creates mastery," says our guide proudly, letting the Zen-ness hang in the air with the mash fumes.
Secret No2 is simpler: the Mizunara oak casks. An expensive local wood, it's what gives Japanese whisky that distinctive, incense-y sweetness that makes for mind-blowing cocktails. Secret No3, continues our guide, is the ingenious techniques pioneered by the Japanese – who aren't bound by the same stringent rules as Scottish whisky.
"It's something that Japanese whisky has very much exploited," explains Declan McGurk, whisky expert and bar manager of The Savoy's American Bar. "The climate is similar to Scotland's, but Japan has the freedom to innovate and engineer the barrel. So, for example, they can have a central stave running down the middle of the barrel to increase the contact area between the liquid and the wood, accelerating the ageing and bringing out the finest nuances."
After the 90-minute tour comes the tasting. But this isn't the usual po-faced affair – there's no guff about 'mouthfeel' or phenolics. Instead, our cheerful guide enthusiastically necks two large shots and exhales – "Ahhh!" – with joyful satisfaction.
And there lies the answer to why Japanese whisky is cool: it doesn't come with a side serving of snootiness. Unlike Scotch or bourbon, it's not weighed down
by heritage, so it has a low 'dad factor' and appeals to a younger crowd. You can consume it any way you like: over a fancy hand-chipped ball of ice, in a pint glass with soda, or in a karaoke-fuelled frenzy of 'team drinking' – anything goes. "If you asked for a f*cking straw," says Tatsuya, "nobody would give a sh*t."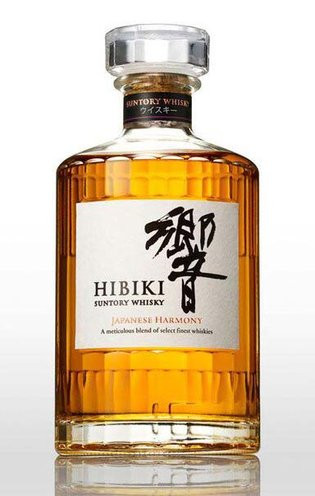 BUY NOW, DRINK LATER
Back in London, still nursing a Tatsuya-induced hangover, I head to Sushisamba for some hair of the dog. Sadly it doesn't have Suntory on tap, but it does serve a mind-blowing Kobe Cocktail, made with sweet, nutty Yamasaki 12 whisky and a wash of salty Kobe beef fat, stirred with maple and salted caramel.
Best try it soon, though – the shortage seems to be getting worse. "We've had times when someone's ordered a large round of Japanese whisky, but we only have two or three shots left," says Woods. "The same thing happened when there was a tequila boom a few years ago, but this is worse because whisky takes years longer to mature."
The shortage could be good news for India, though. It's tipped to be the next non-traditional whisky producer to hit the big time and – fun fact – its Officer's Choice brand recently overtook Johnnie Walker to become the largest selling whisky in the world.
Still, after years of relative obscurity outside of its own shores, Suntory isn't going down without a fight. It's already invested 1bn yen in its Hibiki distillery, increased production by 30 per cent, and brought out the 'non-age statement' Hibiki Harmony to shore up its place on cocktail menus.
Perhaps in 10 years an Indian whisky will be 'the world's best'. But in the meantime, prepare for a clash of the titans.
KLM offers up to three flights a week to Fukuoka in Japan via Amsterdam, from 17 UK airports. Return fares start from £509 including all taxes and fees. For more information and to book, visit klm.com. A King Room at Andaz Tokyo costs from £354, including breakfast, taxes and service charge per night. Call 0845-888 1234 or visit andaztokyo.com. Find out more at the Japan National Tourism Organization by visiting seejapan.co.uk
Related Reviews and Shortlists