ShortList is supported by you, our amazing readers. When you click through the links on our site and make a purchase we may earn a commission.
Learn more
Have you noticed how it's all gone very quiet in Birmingham? For decades Brummies loudly insisted the city was ace and yet now, total silence. Why is that?
It's because it is utterly excellent, these days, and they don't want us non-Brummies getting in on the action. But get in on the action we must and to facilitate experiencing only the very best of the second city's food offering we kidnapped Tom Cullen, editor of free weekly e-magazine I Choose Birmingham, and demanded of him the 30 best restaurants in Brum.
Once he spilled the beans we released him, unharmed but shaken, back into the West Midlands. And so, in no specific order…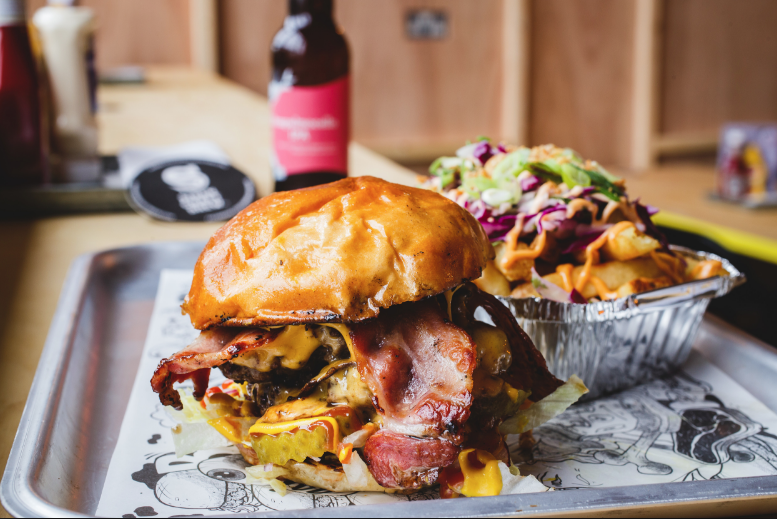 Original Patty Men
Street food burger gods OPM, who won the 2016 award for Britain's Best Street Food Burger, continue to pop-up all over Brum but have an awesome permanent restaurant which attracted Drake for din-dins not long ago. The pair hit Birmingham's street food scene with a background in design and no professional experience in the kitchen, but by God you can't tell. As of February 28 they've also been doing Wings Wednesdays from 5pm and they're set to launch a new venue one door down, where there'll be a bakery and bar/waiting area.
Original Patty Men, 9 Shaw's Passage, Digbeth, B5 5JG;
Booking Details Here: Original Patty Men
---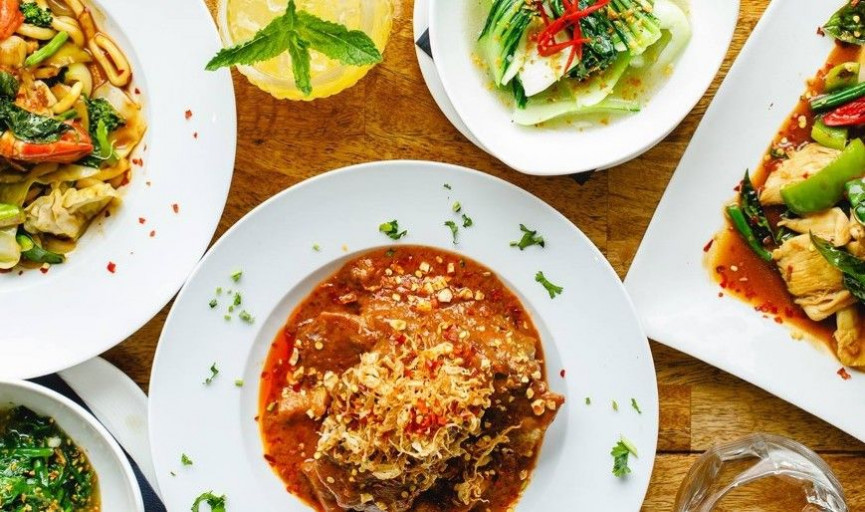 Sabai Sabai
Hands down Brum's best Thai restaurant, it's actually Brum's three best Thai restaurants, given you'll find them in Harborne, Moseley and now, most recently, bang in the centre of town.
To maximise your starter game, try the meat platter which includes spare ribs, chicken wings and duck rolls. Plus, as a side-starter (that's a thing right?), you'll need the black tiger prawns — char-grilled and then wok-fried in a crazy good, creamy Tom Yam sauce. But it's the braised short rib of beef in a Massaman sauce that you'll be telling the Uber driver about on the way home.
Sabai Sabai, Waterloo Street, B2 5PG;
Booking Details Here: Sabai Sabai
---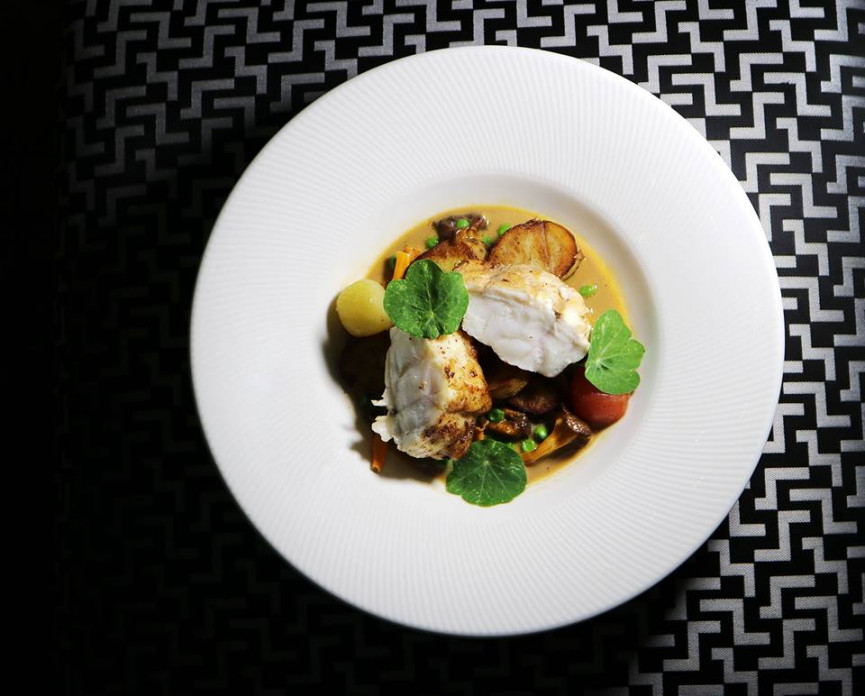 Opus Restaurant
Run by Ann and Irene, two total legends of the Brum dining scene, Opus has successfully attracted a cooler, younger crowd of late. Their brilliant 'Source' dinners invite farmers, fishermen and winemakers to talk good provenance, but dine at any time for probably the best seafood in Brum. All fish is on your plate within 24 hours of being landed. The Brixham monkfish with girolle mushrooms, baby peas and nasturtium leaves (pictured above) is eye-closingly good.
Opus Restaurant, 54 Cornwall Street, B3 2DE;
Booking Details Here: Opus Restaurant
---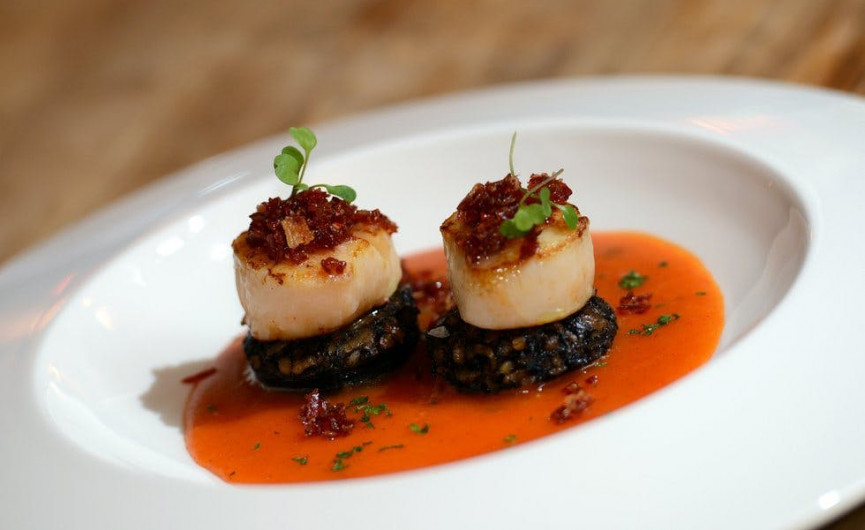 El Borracho de Oro
Probably Birmingham's most authentic tapas, you'll hear nothing but Spanish voices from the bustling kitchen. Their scallops and black pudding (pictured above) may be portioned perfectly to share, but sharing is not an option. Order it and have it pre-agreed, ideally contractually, that your dining partner has zero rights over either parcel of piquillo packed perfection. El B is also home to some excellent offers and pop-ups (see Andy Low'N'Slow's Taco Tuesdays) so get all over their social feeds for the intel.
El Borracho de Oro, Harborne Court, B15 3BU;
Booking Details Here: El Borracho de Oro
---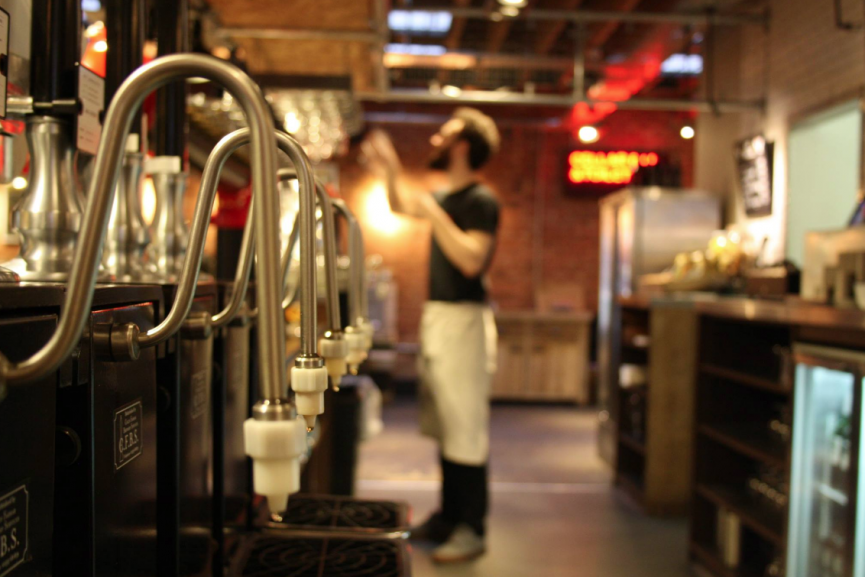 Purecraft Bar & Kitchen
A huge favourite for city centre folk, Purecraft is part owned by Purity, a multi-award winning brewery from nearby Warwickshire, so the beers are absolutely out of this world. And the food matches it. Expect pub classics with a gourmet spin. Always, always, always worth checking the specials board too. Always. Really can't emphasise that enough.
Purecraft Bar & Kitchen, 30 Waterloo St, B2 5TJ;
Booking Details Here: Purecraft Bar & Kitchen

---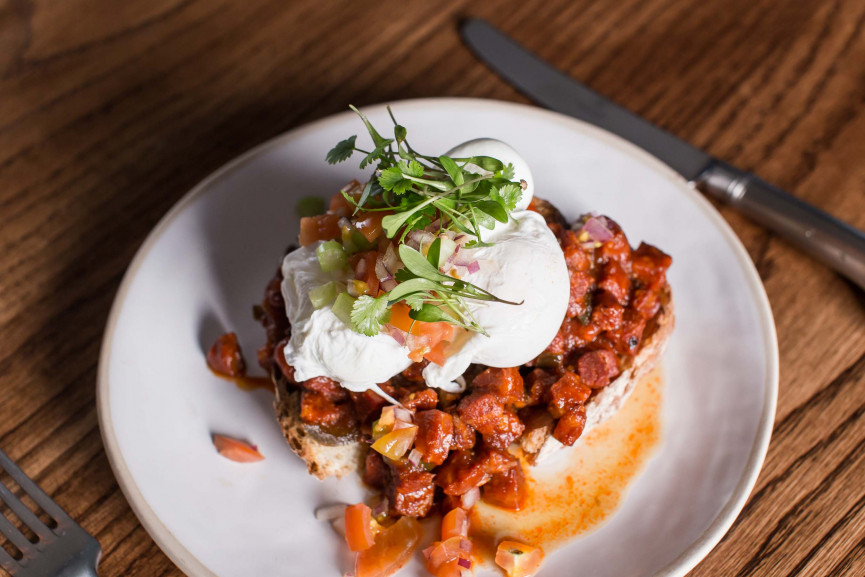 The Plough
Homely and warm, the Plough pulls in people from far and wide, not least for its awesome beer garden. But if you're sticking around for some chow then you're in very safe hands. Pizzas? Good. Burgers? Good. Breakfasts? Really, really good. And when it comes to Bloody Mary's you're not going to find any better in Birmingtown.
The Plough, 21 High St, B17 9NT;
Booking Details Here: The Plough Harborne

---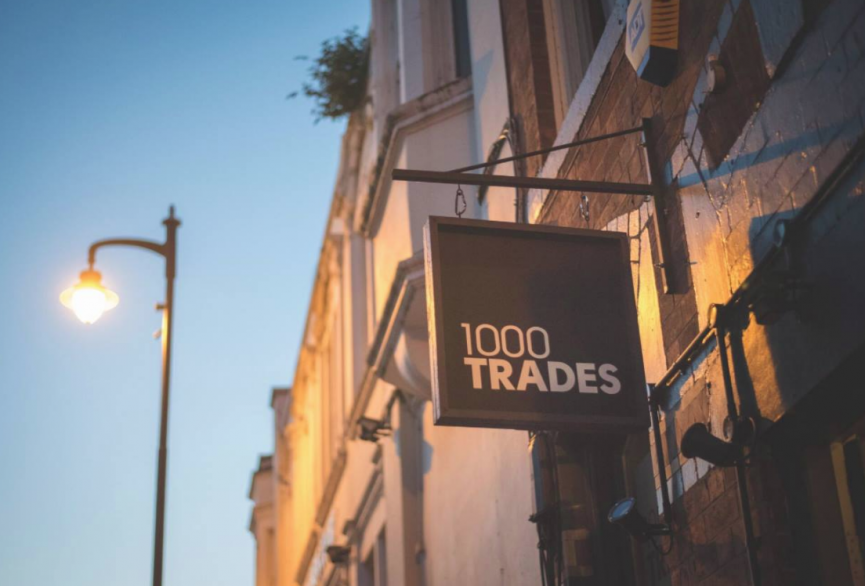 1000 Trades
The neighbourhood pub you wish you had, these guys invite the best restaurants, pop-ups and street food traders to do fortnightly and monthly residencies, meaning we can give you absolute no steer on what you should eat when you get there. But get there you should and make sure you're following them on The Twitbook to keep up to speed on what's a-happenin'. The Sunday lunches are always done by the same chef, mind you, and they are incred. As are the beers. And the wines. And the atmosphere. And the upstairs meadery. You heard.
1000 Trades, 16 Frederick St, B1 3HE;
Booking Details Here: 1000 Trades
---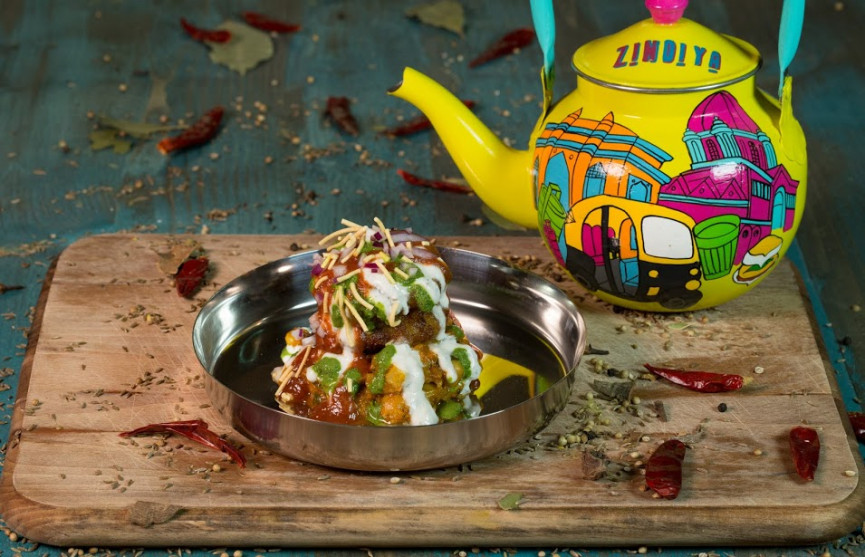 Zindiya
Moseley's got a sweetheart. And if you still haven't been then Zindiya needs to be in the upper echelons of your hit list. Settle in with a cocktail menu that's got infinitely more game than its equivalents before hitting up zesty, zingy bites that put pay to what you think of when someone says "Indian restaurant". Get a big ol' mix of the small plates to start things off, and make sure that includes the samosa chaat — crispy layers of pastry filled with spicy chickpeas, tamarind and a zippy mint coriander chutney. You'll leave full, but not bursting.
Zindiya, 21 Woodbridge Road, B13 8EH;
Booking Details Here: Zindiya
---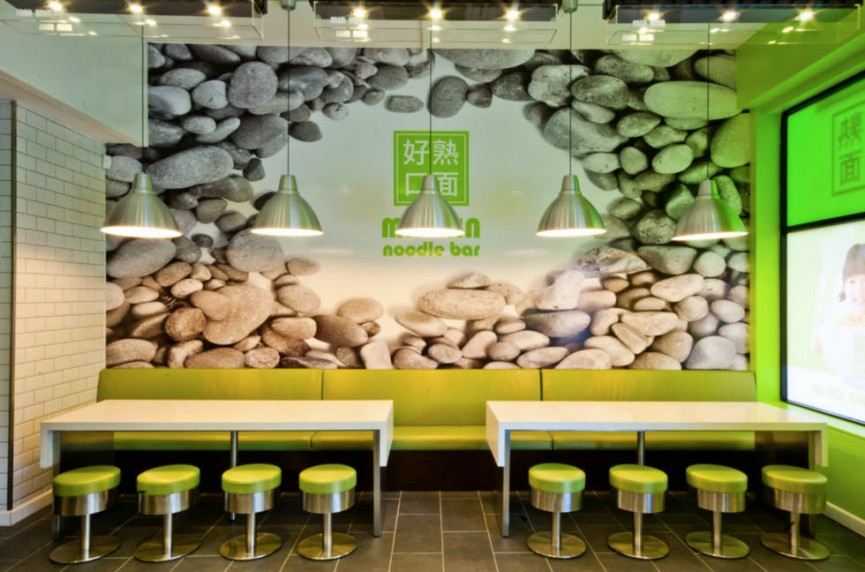 Min Min
Big bowls of beautiful brothy goodness, the menu even includes a visual guide to the selection of six noodles you can choose (porcini is our pick) to fill your eager tum. Pre-order if you're wanting lobster and accompany any meal with their Saigon beer. Beauteous, bounteous and an absolute bargain.
Min Min, Unit 4, Latitude Building, Bromsgrove Street, B5 6AB; Facebook
---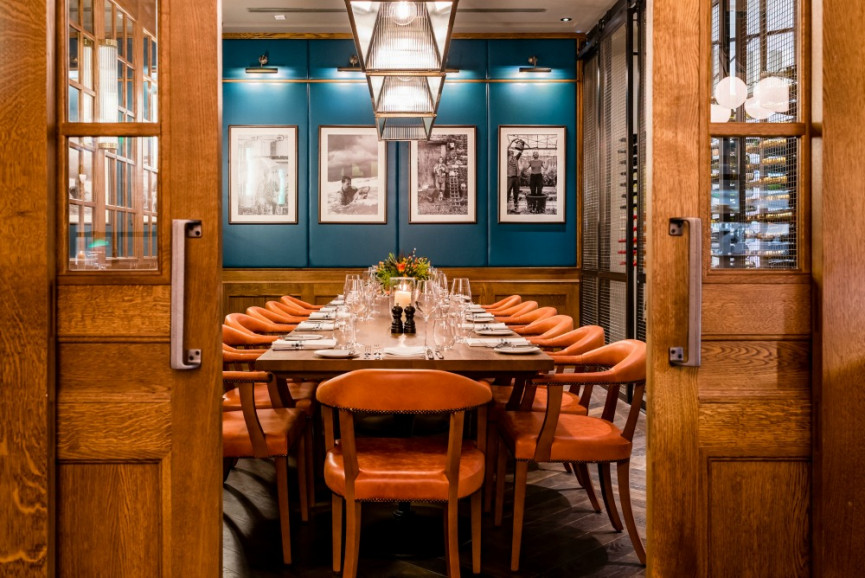 Tom's Kitchen
An immaculate interior and perhaps the city's most stunning private dining rooms elevate this from any other Tom's Kitchen you may have been to. If you're there for dinner may we suggest the Spicy Devonshire Crab Cake starter and Seven Hour Confit Herdwick Lamb (to share) as your main event. Drinks at the bar also a great shout.
Tom's Kitchen, 53 The Mailbox, Wharfside St, B1 1RE;
Booking Details Here: Tom's Kitchen
---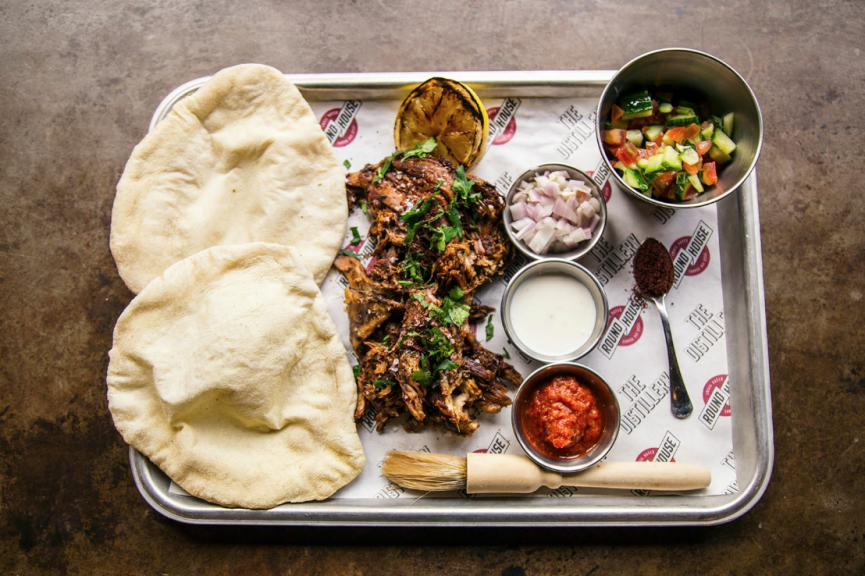 The Distillery
A huuuuge, bricky, canalside locale with whopping great beer garden, be sure to opt for the slow roasted lamb's leg shawarma. Served with house flat bread, garlic yoghurt and a tangy tomato harissa sauce, the lamb is at once charry, pink and mouth meltingly finished, as well as being deceptively filling. They have their own giant gin still and gin school too. Take colleagues. Or friends. Or friends who are colleagues. Bottomless brunch every Saturday is also excellent.
The Distillery, 4 Sheepcote Street, B16 8AE;
Booking Details Here: The Distillery
---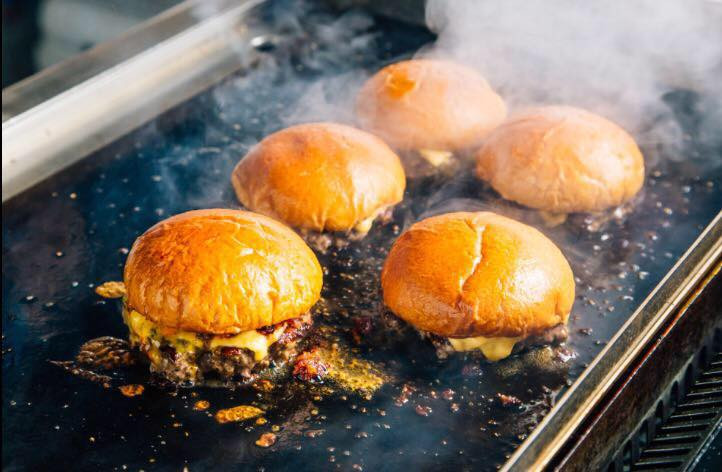 The Meat Shack
Aged beef patty adorned with dripping Dutch cheese, American cheese and streaky bacon is what The Dutch Piggy burger is about, with ketchup, chipayo and crunchy onion flakes to do both texture and a gentle piquant. And if you're all about the heat, opt for a Hell Shack (£7.50) complete with green chilli relish and Rib Man's Holy F**k Sauce. The best onion rings in Brum, outrageously good frickles and Buff fries (with Franky sauce) are the triumvirate of sides you need, even if you're dining alone.
The Meat Shack, 17 Thorp Street, B5 4AT;
Booking Details Here: The Meat Shack
---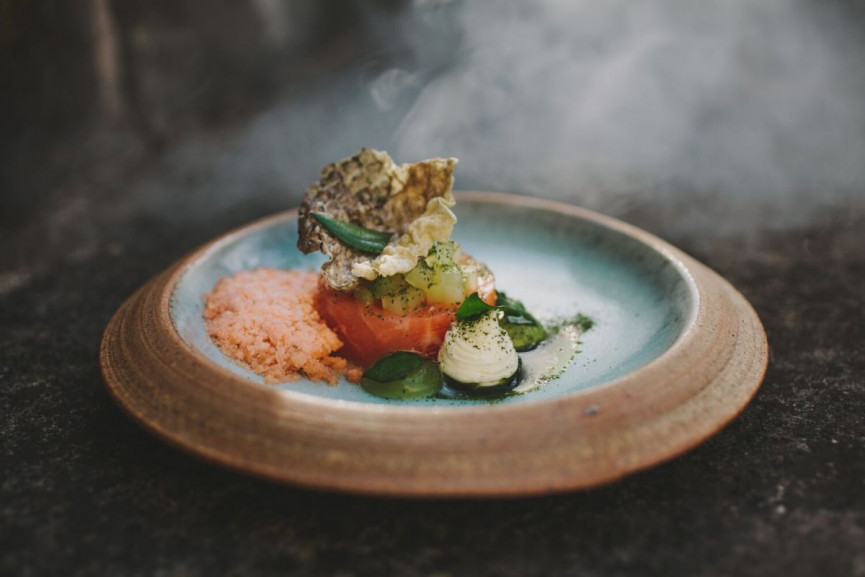 Peel's, Hampton Manor
Okay so this isn't technically Birmingham but it's ten minutes on the train from New Street Station and utterly worth it. Kick things off with a Boulevardier in the bar area before a Michelin-starred meal of mind-altering excellence. The salmon, cucumber, dill and creme fraiche showstopper (pictured) was so uplifting and limb-lightening it should be sold in the Manor's spa as a treatment. Parsnips for dessert, a wine flight and sommelier that offered the meal a charismatic narrative, and some of the most joy-inducing canapes, amuse-bouches and unexpected extras, elevate this from a marvellous meal to a memorable one.
Peel's, Hampton Manor, Shadowbrook Lane, Hampton-in-Arden, B92 0EN;
---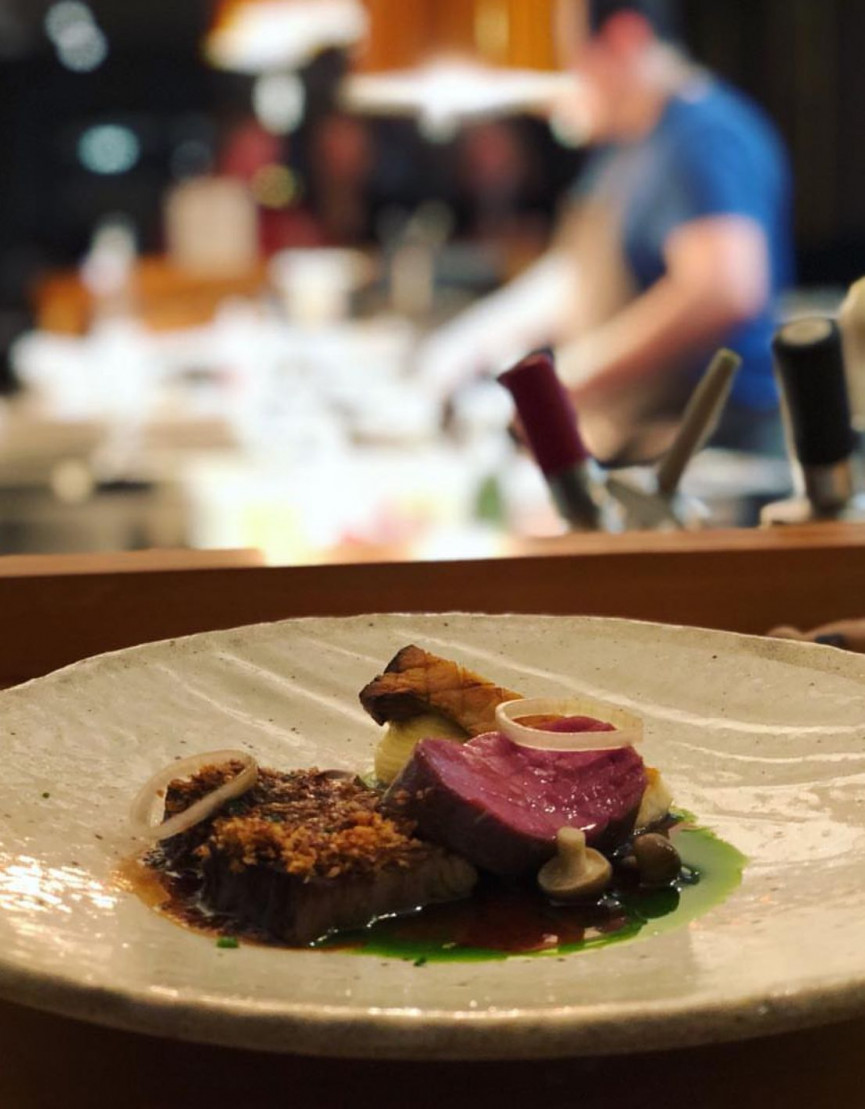 Harborne Kitchen
Michelin-star bound (in our opinion) HK is an open kitchen paradise. When booking ask to be placed somewhere near the pass so you can get the full experience. The menu changes at the speed you'd expect of a seriously confident chef but if you're lucky enough to spot Confit Roscoff Onion, Mash & Broth as an option then get it ordered. The broth is one of the single finest, richest tastes we've ever had the pleasure of experiencing. Definitely on the menu at the time of writing and the dish the kitchen team are most proud of is the Welsh Wagyu Brisket, Longhorn Fillet, Pickled Mushroom, Chive and Rice Wine Vinegar (pictured above). In a word, sensational.
Harborne Kitchen, 175-179 High St, B17 9QE;
Booking Details Here: Harborne Kitchen
---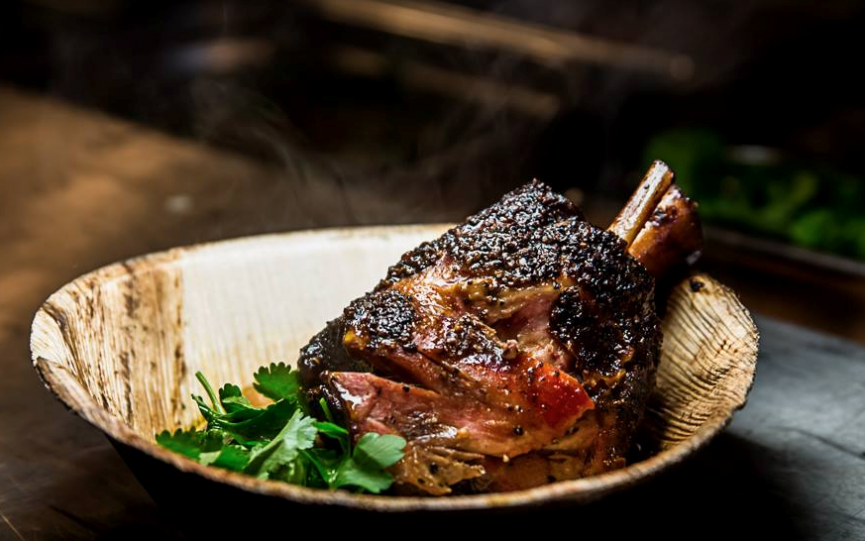 Digbeth Dining Club
Because standing in the street is easily the worst part of street food, Digbeth Dining Club have set up proper dining areas in both their Cafe Colette and Mama Roux bars. DDC are winners of countless street food awards and they're an incubator for some of the very best street food stars, who are permanent restaurant-bound. The Patty Men and Meat Shack (on this list) both started out at DDC and few more regular traders are in advanced talks over full time digs.
Digbeth Dining Club, Lower Trinity St, B9 4AG;
Booking Details Here: Digbeth Dining Club
---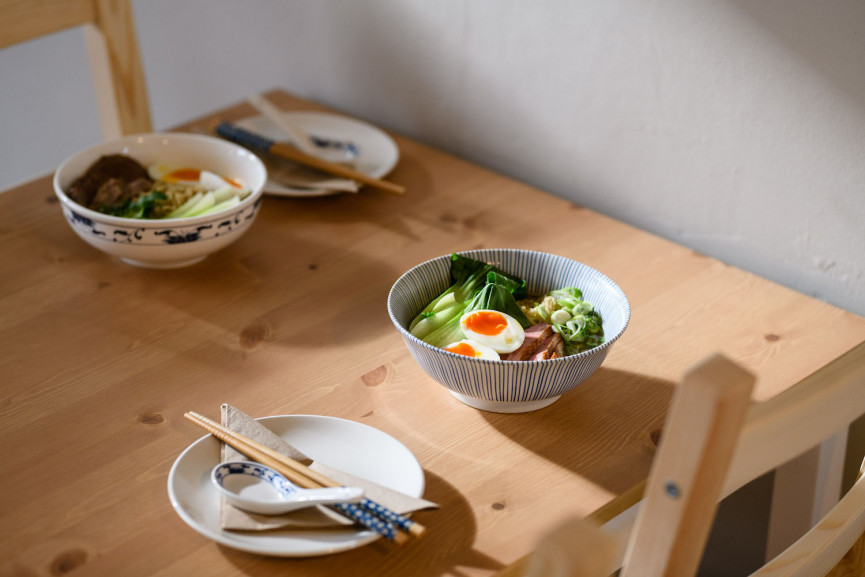 Lucky Duck
This good-looking neighbourhood noodle and bao bar opened on a dark Tuesday in February, and was turning people away on its opening night. Try a ramen, and make it chef's pick: the duck and pak choi combo, which is served up in a comfortingly rich and meaty broth. Expect lovely, laid back service and lots of Jewellery Quarter locals on school nights. At the time of writing, Lucky Duck was BYOB and awaiting a license, so check the alcohol situation when booking.
Lucky Duck, 21 Caroline Street, St. Paul's Square, B3 1UE;
Booking Details Here: Lucky Duck
---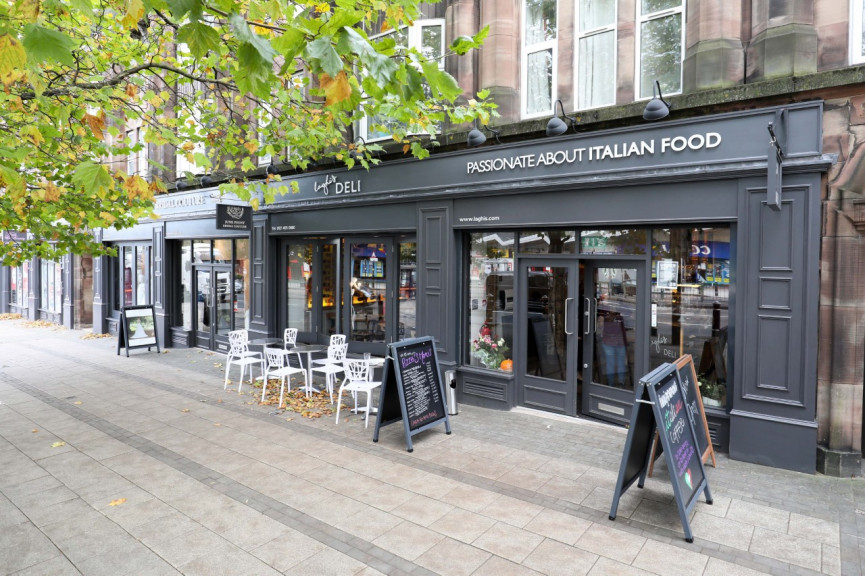 Laghi's Deli
You'll struggle not to see three generations of the Laghi family during the course of a meal at this Italian restaurant/cafe/deli/wine bar that we ate at more than anywhere else in Brum over the last twelve months. Absolutely ask if they've got any tortellini specials before looking at the menu, and immediately order multiple plates of it if they do. Probably opt for a sharing pizza in addition to your pasta course rather than going for starters — we couldn't pick between the pasta and the pizza even if that decision involved guns and heads.
Laghi's Deli, 22-24 Islington Row, Five Ways, B15 1LD;
Booking Details Here: Laghi's Deli
---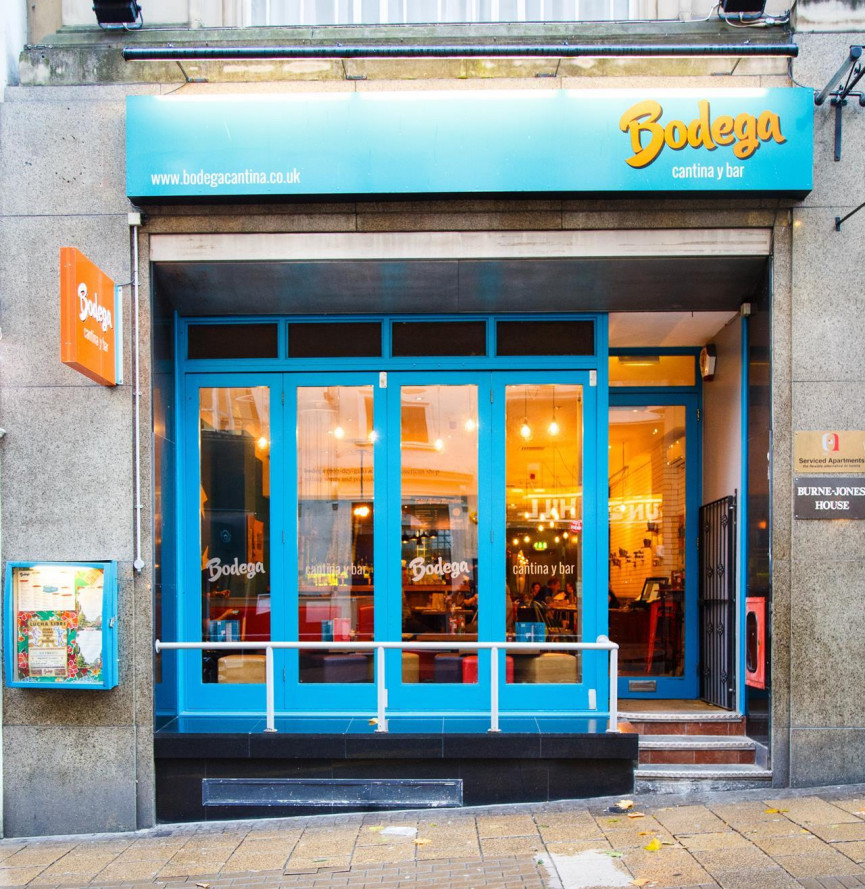 Bodega
There's a reason why Bodega is consistently heaving; in fact, there are a few. Ever-so-decent South American food, at rollicking good prices, smack bang in the city centre. The Dr. Pepper marinated pork burrito works hard as a big lunch, or get it with sides if it's your main meal of the day. We recently got acquainted with the Xim Xim — a chicken and prawn creation in a coconut and peanut sauce. Would do again, in fact already have. Get involved with the cocktails if there's a wait for tables.
Bodega, 12, Bennett's Hill, B2 5RS;
Booking Details Here: Bodega
---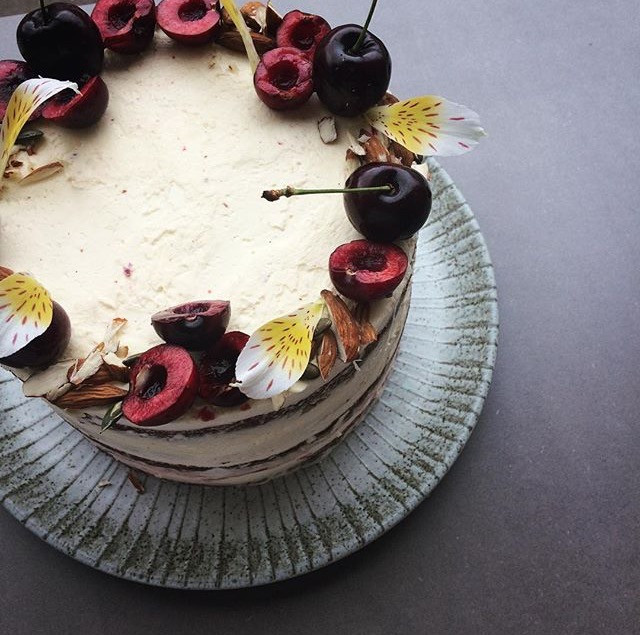 Caneat
Everything that comes out of the small but perfectly formed kitchen at Caneat tastes really very good. Dealing in breakfast, lunch and an increasing number of evening pop-ups, the menu changes a lot, but always includes a steaming bowl of something wonderful, like an Asian pork rib stew. Another reason to make the trip to Stirchley, the recovering high street on which the cafe is based, is the cake game. It's frankly ridiculous in quality and good looks, and you should buy up all and any brownies you see.
Caneat, 1397 Pershore Road, Stirchley, B30 2JR;
Booking Details Here: Caneat
---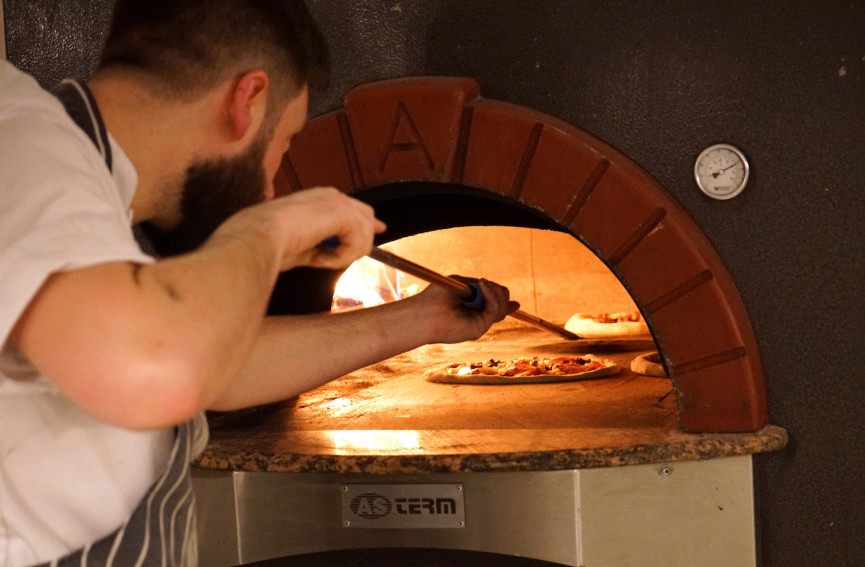 Otto
Attached to a deli, the ingredients used on Otto's pizzas are excellent. The nduja, chorizo and honey wood-fired discs of joy have been keeping us in smiles since the laid-back Jewellery Quarter joint opened up in 2016. And the Sicilian pistachio ice-cream tastes better than anything we could actually find in Sicily for ourselves. In addition to the eight menu stalwarts, there are plenty of specials, and the team have just broken news of boozy weekend brunching activity. Rejoice!
Otto, 14 Caroline Street, Jewellery Quarter, B3 1TR;
Booking Details Here: Otto
---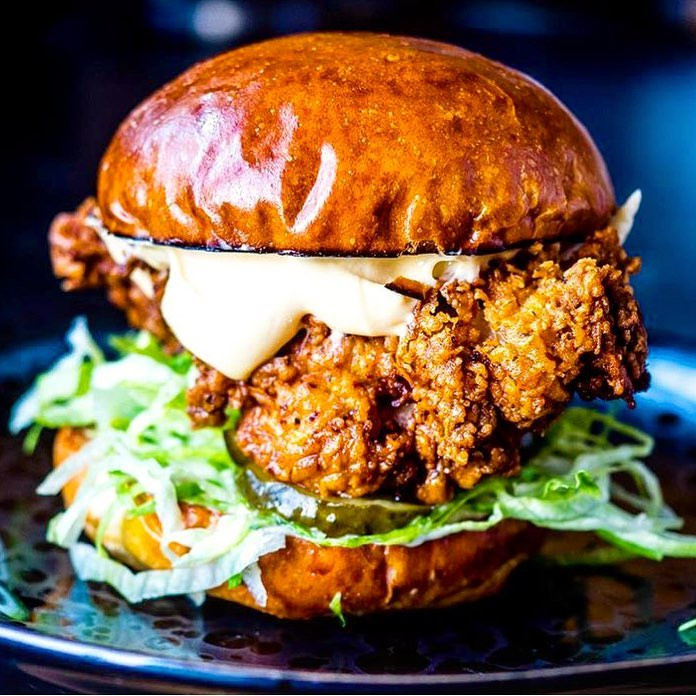 Bonehead
Probably the most anticipated opening of 2018 is all about chicken. The menu's got four types of wings, but we're pointing you in the direction of the hot head's take on the Bonehead burger — it's spicy, but it's also sweet, and it involves cheese. A fully loaded side of waffle fries is kind of obligatory in terms of side orders, whatever you opt for, and it's all ever-so-'gramable. It's a no reservation sort of deal, but there's a good-sized bar to look after you while you wait. Keep 'em peeled for pop-ups and regular specials.
Bonehead, 8 Lower Severn Street, B1 1PU;
Booking Details Here: Bonehead
---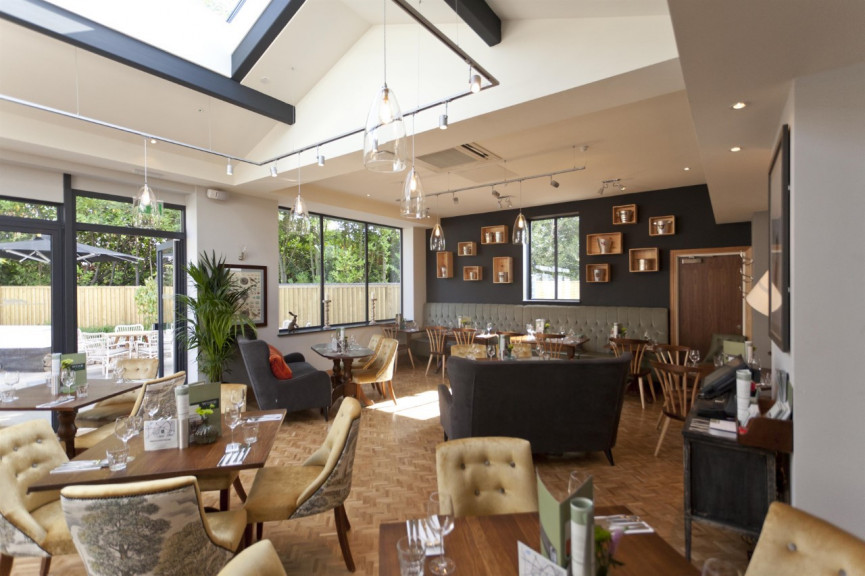 The High Field
We've flip-flopped a bit on how we feel about The High Field, but based on our last few visits it's a destination that's firmly back on the list — particularly where brunching and roasts are on the agenda. On the ever so important subject of Sunday lunch, all you can eat Yorkies, roast potatoes and veg come as standard, as does an extra jug of gravy. The service is now tip-top, and the beer garden's got your back for when the sun comes out. Yes, you are going to need to book.
The High Field, 22 Highfield Road, Edgbaston, B15 3DP;
Booking Details Here: The High Field
---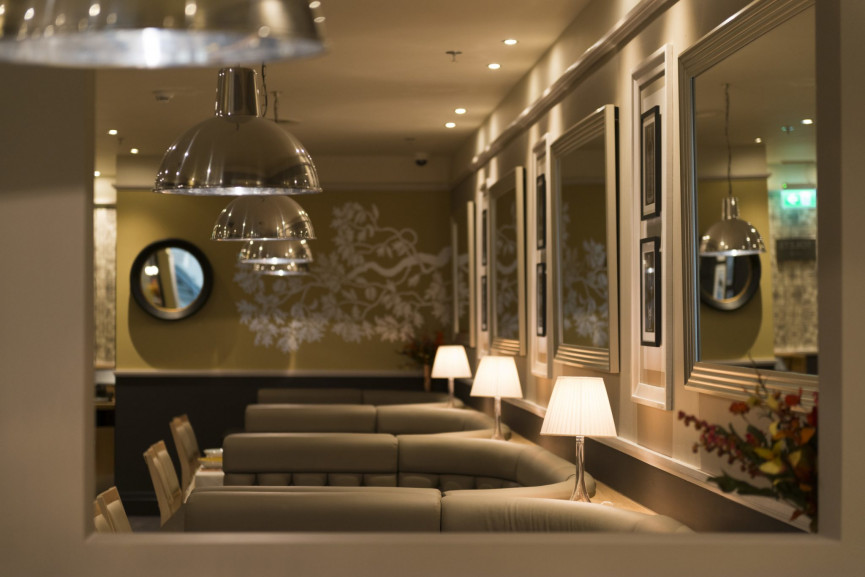 Waters Restaurant
"It wouldn't be on the menu if I didn't recommend it" says chef patron Andy Waters, and with thirty years' experience in the Midlands' food scene, you know he means it. We say get something smoky and fishy to start, and go all in on a big ticket dish like whatever Andy is doing with Cornish lamb when you make it over to his smart Resorts World restaurant. And listen to the rumour mill when it comes to his plans for expansion — we're getting it on good authority that something is afoot.
Waters Restaurant, Resorts World Birmingham, Pendigo Way, B40 1PU;
Booking Details Here: Waters Restaurant
---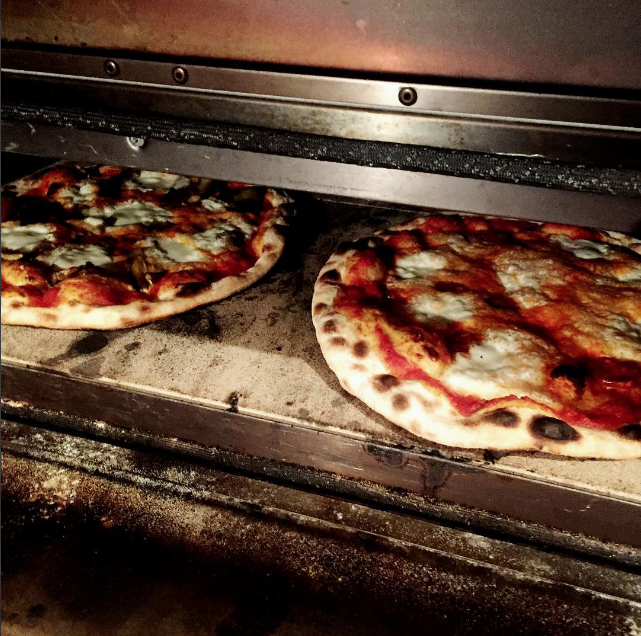 Alicia's Micro Bakehouse
You wait for one good pizza joint to come along, then three pass you all at once. Except they haven't passed us, we hit the up them all up on the regs, and Alicia's Micro Bakehouse is the happy latest addition. Opt for something simple, like the rucola (mozzarella, parmesan and rocket), and leave some room for the light sourdough base. The Chilean-owned bit of lovely has got rather popular rather quickly, so do book at weekends.
Alicia's Micro Bakehouse, 1377 Pershore Road, Stirchley, B30 2JR;
Booking Details Here: Alicia's Micro Bakehouse
---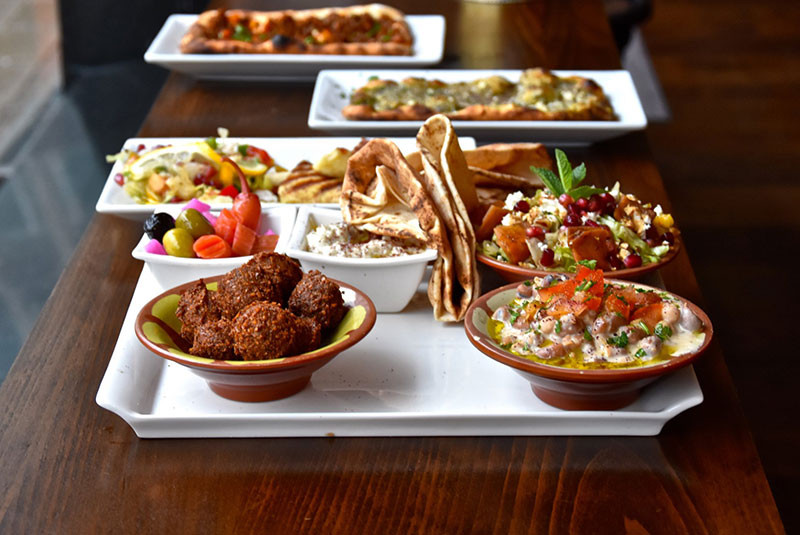 Damascena
The second cafe in Damascena's arsenal is also our favourite, with an interior and aroma equivalent to a big, warming hug. The veggie mixed meze is completely incredible and in shocking news, superior to the team's lamb shawarma. Get the baba ganoush for your aubergine option, and give the texture-filled fattoush salad the love and respect it deserves. Seriously strong tea and juice game, and we wouldn't describe ourselves as tea and juice sort of people. Next stop, their new Harborne cafe.
Damascena, 5-7 Temple Row West, B2 5NY;
Booking Details Here: Damascena
---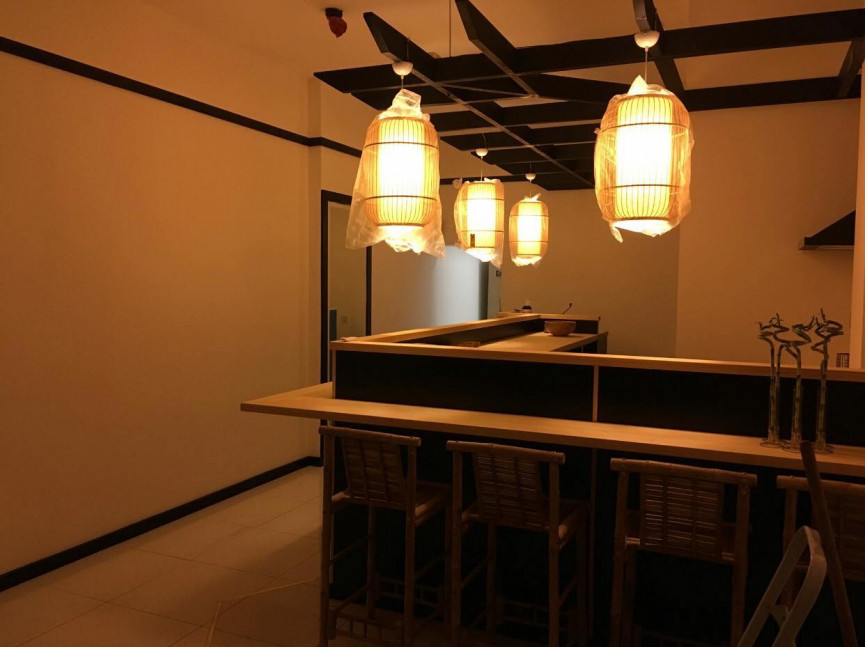 Gaijin Sushi
This ten-seater sushi and sashimi bar is the closest thing to the way Japan does sushi bars in Brum - intimate, minimalist and with plenty of good-looking sashimi on the menu. Choose from sweet prawns, surf clams, octopus and sea urchin, or rice things up with a nigiri set or crispy prawn dragon roll.
Gaijin Sushi, 78 Bristol Street, B5 7AH;
Booking Details Here: Gaijin Sushi
---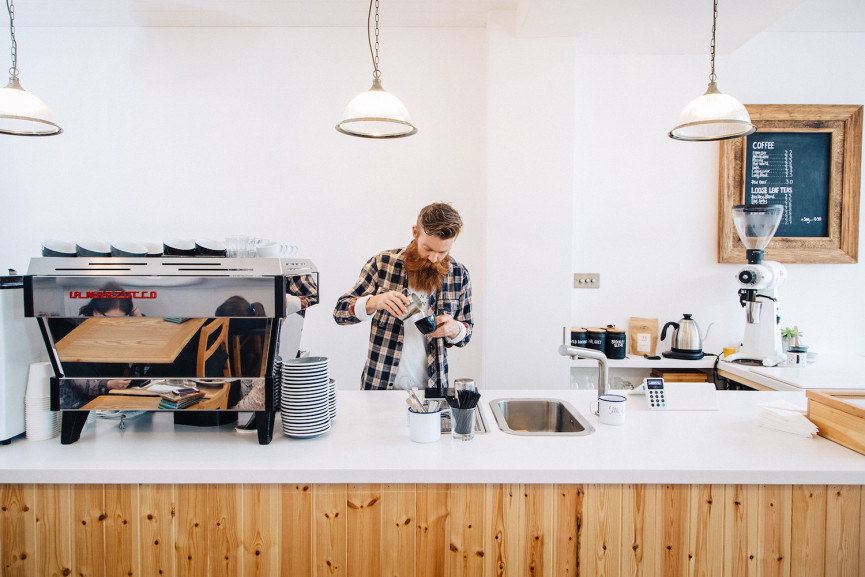 Bloom
A seriously welcome addition to Kings Heath, the coffee game at Bloom is up there with the bestest. And once you've made it in for the wakey-wakey, you should consider hanging around for some substantial brunching. You won't get Eggs Benny or avocado smash, but you will get plates like slow-cooked pork shoulder with a fried hen's egg and herb dumpling. In general, the menu feels closer to an evening sort of thing despite the daytime only opening hours, so make sure you've done your morning laps before attending.
Bloom, 32 Poplar Road, Kings Heath, B14 7AD;
Booking Details Here: Bloom
---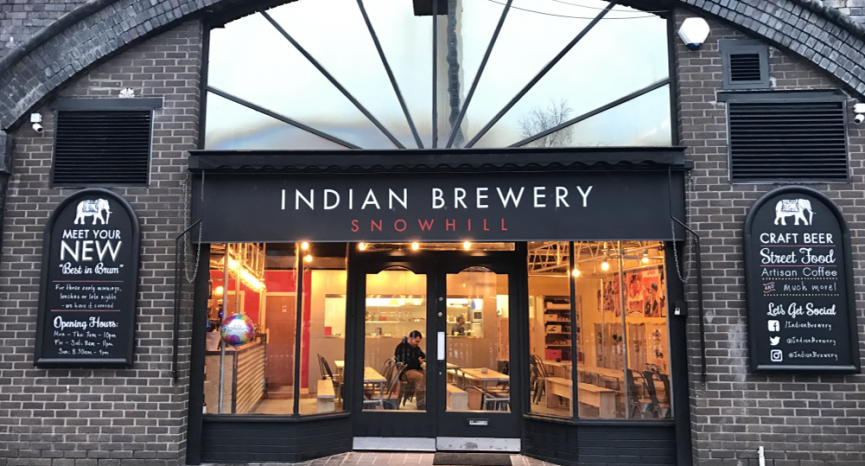 Indian Brewery
The next generation in Desi pub has got light, sweet, and distinctly drinkable home-brewed Bombay Honey craft beers. And chaat bomb, oh the chaat bomb. Get the delicate veggie-filled parcels served with chickpeas, yoghurt, chutney, onion and crispy sprinkles. Shoutout to the spicy and super saucy beer-battered Bombay wings, yo. And did we mention Birmingham Lager is on tap? Yeah, Birmingham Lager is on tap.
Indian Brewery, Snow Hill, B3 1EU;
Booking Details Here: Indian Brewery
---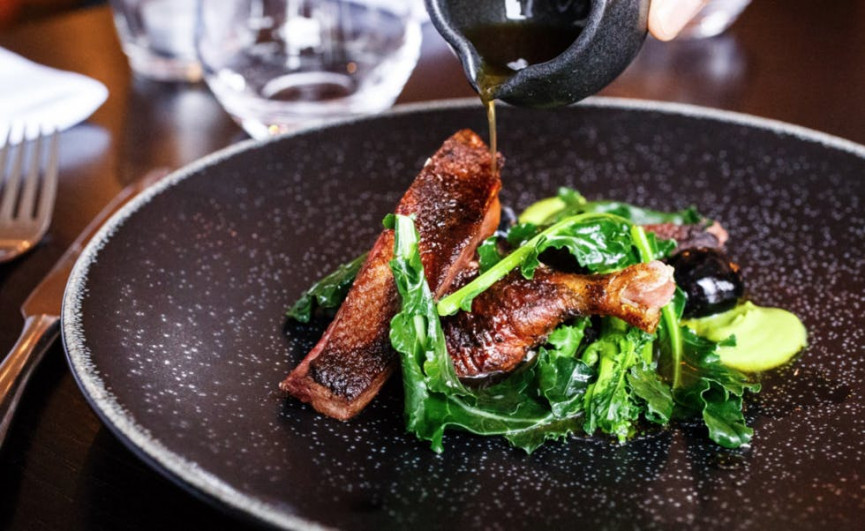 Carters of Moseley
Brummies will be quick to tell you (ad nauseum, to be honest) that the city has four Michelin stars to Manchester's none but, incredible as they are, not many can be classified as "cool". This star-holder absolutely is Birmingham's least pretentious of the top foodie accolade winners, serving stunning plates (obviously) alongside cans of local brewery Purity's Lawless and some frankly insane natural wine. The food and the drink can be challenging, and we dig that about Carters, dig it deep down in our marrow.
Carters of Moseley, 2c Wake Green Road, B13 9EZ;
Booking Details Here: Carters of Moseley
---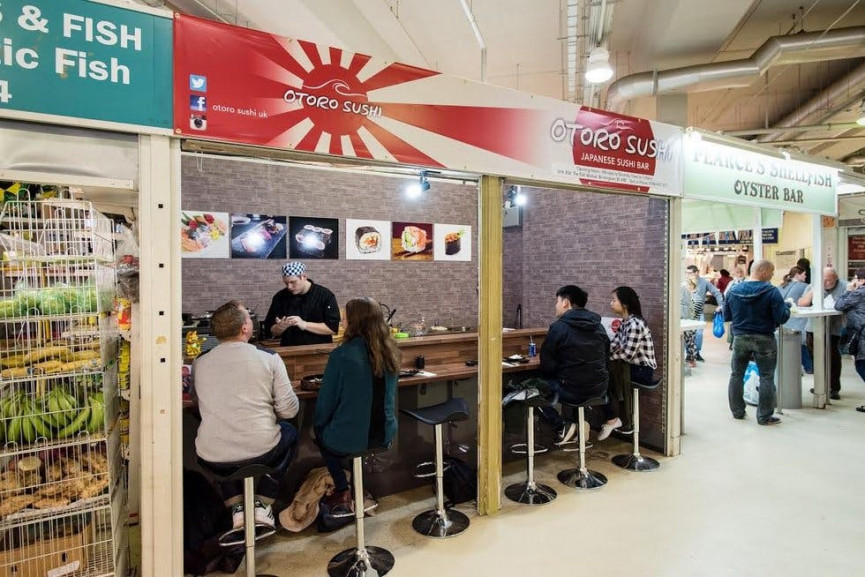 Otoro Sushi
Technically not a restaurant, but in a city scandalously short on decent sushi, this gloriously cosy market stall is the brightest of beacons. With only six seats it's best to book ahead and if you're wanting Otoro (top grade belly tuna) you'll also need to let Maciek, the stall owner, know in advance. His number: 07860 811371. Poor guy's going to regret giving us that.
Otoro Sushi, Unit 30d, Bullring Indoor Market, B5 4RB;
Booking Details Here: Otoro Sushi
Tom Cullen is the editor of I Choose Birmingham, a weekly email about the best things to do in Brum. Subscribe free here.
(Main image: Ross Jukes Photography)

Related Reviews and Shortlists