Not up on your sours or hybrid IPAs? Let Mr Hyde editor Jonathan Pile brief you on 13 of the most exciting British brews
Also, see or list of 10 of the best craft beers to try in 2019
---

Crafty Dan 13 Guns
An American-style IPA, steeped in tradition, whose name pays reverence to the original 13 colonies that made up the US. So, of course, it's made in Blackburn, Lancashire. Crafty Dan is the microbrewery offshoot of East Lancashire staple Thwaites, recently given the task of creating interesting, small-batch brews such as this one, which is noticeably smoother than the likes of more famous examples, such as Sierra Nevada.
---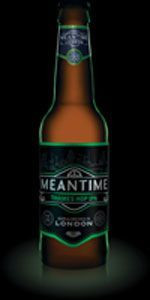 Meantime Thames Hop IPA
One of the first beer for more than 100 years created using hops from a London urban hop farm. This is a fine example of why someone describing a beer as "hoppy" is less than useless. So, um, this is hoppy – but it uses Fuggle hops, so instead of the citrus flavours you might imagine when someone says that, it's a malty brew unlike any others here.
---
Pressure Drop Strictly Roots
A porter. So far, so normal. Not quite – because this is dandelion and burdock flavour with herbs foraged from Hackney Marshes. Don't worry – the part of Hackney Marshes where people don't walk their dogs. We hope. So while this doesn't taste like the retro soft drink it mentions on the label, the herbal additions mean it succeeds as a lighter, more drinkable porter.
---

BrewDog vs Weihen-stephan India Pale Weizen
Both a collaboration between two quality breweries and a hybrid of two excellent beers. Scottish beer hero BrewDog brings its IPA knowhow to the brew (specifically the citrus characteristics of the US hops), while Germany's Weihenstephan – the oldest brewery in the world – is responsible for the hefeweisse base of wheat and malt.
---

The Wild Beer Co Somerset Wild
A sour beer. What do sour beers taste like? Well, sour – but not at all like beer. In fact, if you didn't know it was a beer, you'd swear it was a cider. But the sour part is correct, something you'll note as you begin to chew the sides of your tongue as it goes down. What's more, we're saying this as a positive. And the obvious acidity means it's perfect with food that needs a sharp accompaniment, such as mackerel.
---
Tickety-Brew Pale ALE
There are good puns, bad puns and then there's a play on the phrase "tickety boo". This small Greater Manchester brewery has both experimental (a rose and ginger- flavoured wheat beer – not to our tastes) and more traditional options. This is firmly in the "traditional" camp – a pale ale that's subtler than many of its brethren, making it an excellent session beer.
---

Hardknott Azimuth IPA
Cumbria's Hardknott is one of the best small breweries in the UK, and the Azimuth is its Pan-Atlantic IPA. It's also a complex term in oceanic navigation, but rather than trying (and failing) to explain it here, you can Google it later if you're interested. The beer, then: it uses a blend of multiple hops, which change depending on the harvest, to produce a fruity, zingy taste.
---

BearHug Hibernation White IPA
Tastes like a US-style IPA, but looks like a wheat beer. Or, at least, it's supposed to look like one – we'd expect it to be cloudier and, well, whiter given the name. But that doesn't negatively affect its drinkability. It's made as though it's a wheat brew, just with a different yeast, then hops are added at the end of the brewing process.
---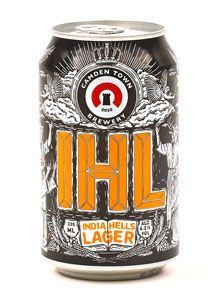 Camden town Brewery India Hells Lager
If someone tries to tell you that anything other than IPA is the beer of the moment, this is your best counter. This, and the multiple other IPAs in this list. Camden Town brewery's goal was simple – create the intense citrusy hops of the best India pales but with the refreshing crispness of a lager. And it was a success. Good for them. Better for us.
---

Runaway Brewery Smoked Porter
Rich and full-bodied – this is not an easy drinker; new Manchester brewery Runaway's porter has a complex malty character that's complemented by liquorice and dark fruits. But it's the smokiness that makes it an easy win if you're looking for a beer to pair with food – specifically, in this instance, meat or vegetables cooked on a grill or griddle pan, where the flavour matches will make it sing.
---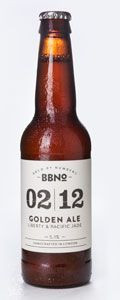 Brew By Numbers Golden Ale
Bermondsey-based Brew By Numbers has created 13 different varieties of golden ale. This is the 12th, noted by the '12' on the label, that reveals (if you check the website) that it's made with US Liberty and New Zealand Pacific Jade hops. The '02' denotes that it's a golden ale (09 would be brown ale, 01 is for saison). Learn all the codes and you'll never have to read words again.
---

Oakham Ales Green Devil IPA
The danger with lists of beer recommendations is that they can be overly influenced by personal preference – in our case a refreshing IPA with notes of tropical fruits – and it's important for us to be wary of this. So here's another one. But what a beer – Peterborough's Oakham isn't afraid to be bold, so this is a powerfully flavoured brew that deserves many awards. Which, by coincidence, it already has.
---

Red Squirrel Brewing Co Czech Pilsner
This Czech pilsner is officially described as "slightly mad" in a way that brings to mind the worst Big Brother audition tapes. How we'd actually describe it: crisp, as you'd expect a pilsner to be, but giving way to buttery, almost sweet flavours. If, for some reason, you've been searching for a pilsner to pair with a dessert, this is pretty much as close as you'll get.
---
Join The Mr Hyde Craft Beer Club
The Mr Hyde Craft Beer Club is the latest innovation from the team behind ShortList's award-winning, free daily email. It's an online community of like-minded people, but mostly it's a place to buy beer. The team has selected eight of the most interesting craft beers they could find and packaged one of each into a box, which can be delivered to you for £24.
To enter, go to mrhydebeerclub.com, enter your name and email address and you're done.