The apocalyptic rubble of Black Friday has cleared, Cyber Monday has come and gone, and with Christmas looming
ever nearer you're doubtless wondering where the next tech bargain is coming from.
Well wonder no more - ranging from the super affordable to the plain super,
and proving Apple isn't the only firm to have their hardware bear fruit of late,
ShortList has whittled down the 10 very best laptops available to buy for under £650.
From the way some tech bloggers go on about the rise of tablets,
you might assume over-the-counter prescriptions for portable computers
can't be too far away, b
ut laptops aren't going anywhere. They're evolving,taking the best of the tablet
and
morphing it into something special. As for other, more specialist types (web-friendly Chromebooks, portable gaming PCs), well, there's plenty going on with those too. And it needn't cost you the earth.
Click above to take a look at our 10 picks...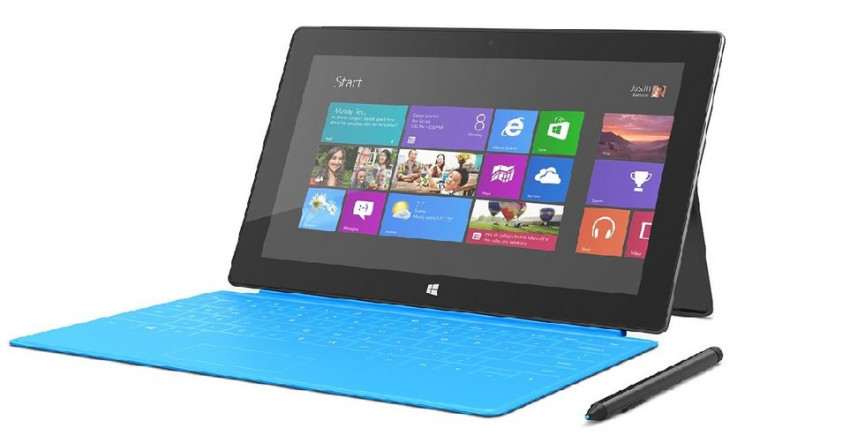 Microsoft Surface Pro 3 [£639]
This isn't 1998, it's 2014 - we're looking forward to
The Force Awakens
, not
The Phantom Menace -
and yet Microsoft is back, in a big way. Costing just north of £600, the newly released Surface Pro 3 is simultaneously reinventing the laptop and the tablet as we know them. Much of this is down to some
unsurpassed writing surface technology.
Gone are the days of capricious, frustrating touchscreen fumbling; this doodle-friendly device will ensure you never take paper into an office meeting again.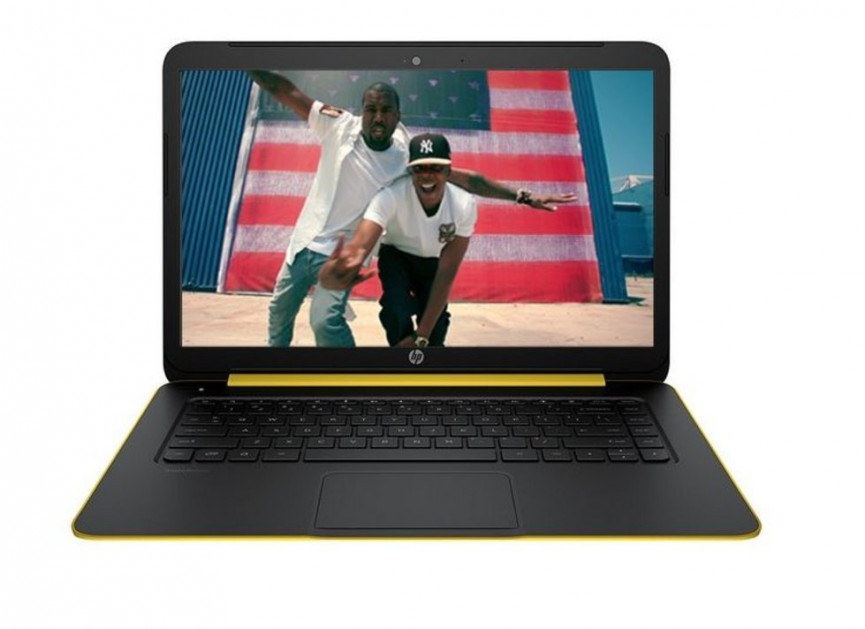 HP SlateBook [£299]
Sturdy yet streamlined, HP's striking yellow and black SlateBook laughs in the face of long train journeys. It's also a music fan's dream, arriving loaded with a barrage of entertainment capabilities including speakers by Beats Audio, 12 months of unlimited radio playlist listings courtesy of HP Connected Music, and, should you want to stream a music video, a sparkling 1080p HD screen. Music to your ears, obviously.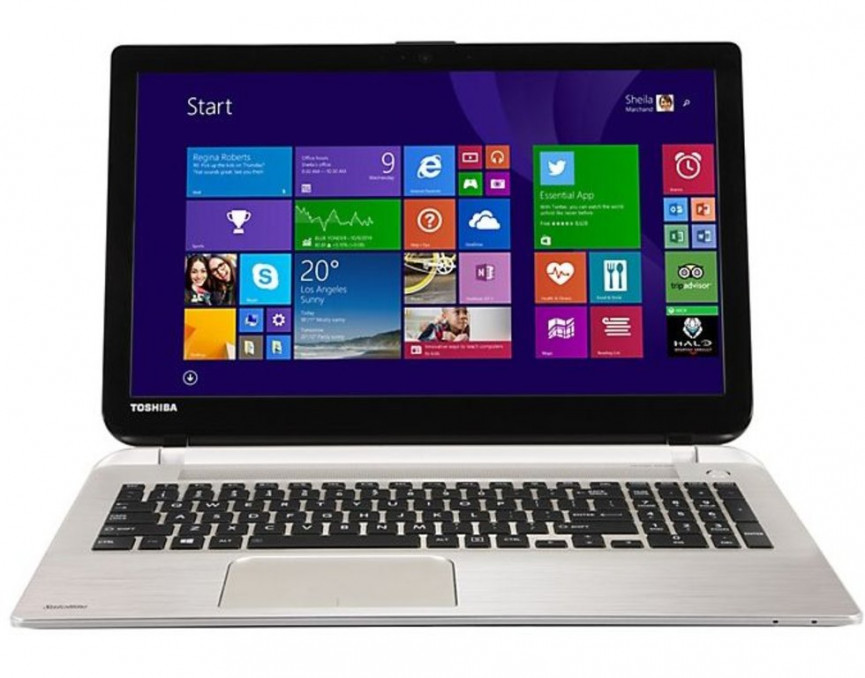 Toshiba Satellite S50-B [£599.95]
So named because it looks as if it can take down a satellite? We wouldn't put it past the heftily powered machine. That said, with an AMD Radeon R7 M260 graphics card and intel i5 processor you'll be too busy playing lightning-fast games of Football Manager and getting Barnet into the 2021 Champions League Final to have any time for feats of interstellar sabotage.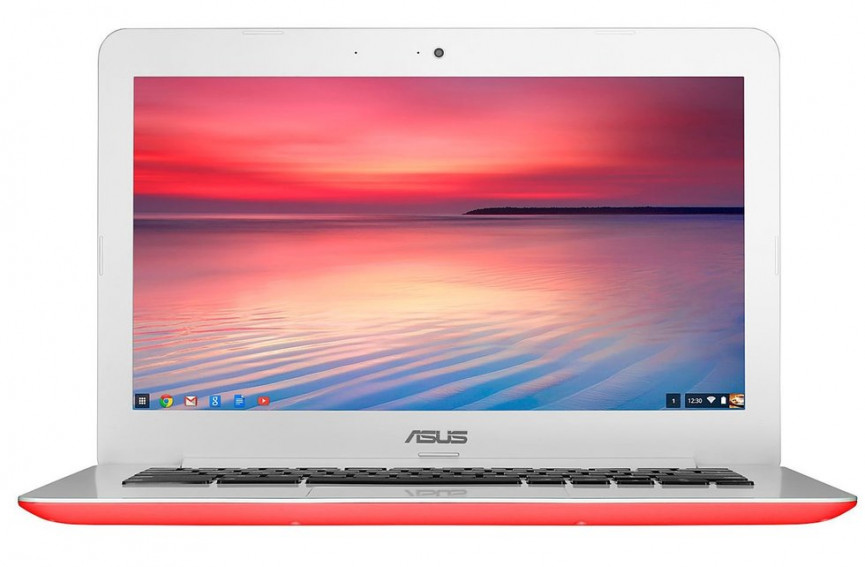 Asus C300 Chromebook [£219.99]
Still getting your head around The Cloud, perhaps best known as the infamous digital ether involved in a data breach of nude celeb photos? Trust us, it's actually well protected, enough to ensure this lightweight Chromebook can save data up there with ease and complete safety, anyway. The computer is also specially optimised for general web activity using Chrome OS, so expect super quick response time. If you're thinking entry level without shirking on speed then this one is for you.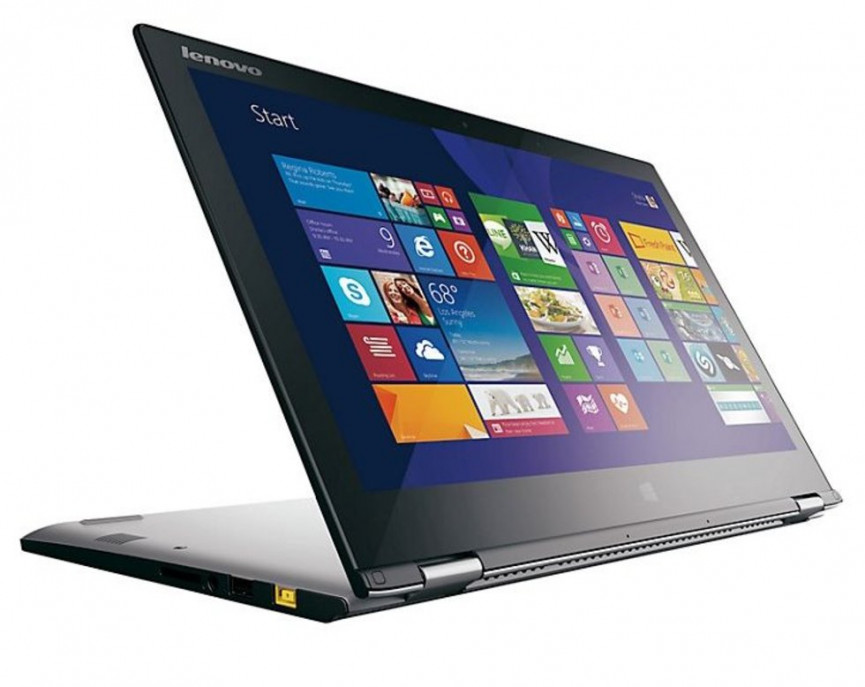 Lenovo Yoga 2 Ultrabook [£599.95]
Flexible enough to put Jean Claude Van-Damme's hamstrings to shame, the Yoga 2 Ultrabook more than lives up to the name. Flip it 360 and it becomes a tablet, ideal for close quarters. Put it in Stand-mode and watch a movie without having the keyboard in the way; or, put it into Tent mode
for hands-free browsing.
And the comparisons with Belgium's finest don't end there: boasting 4GB of Ram and powered by an Intel Core i3 Processor, it packs quite a punch.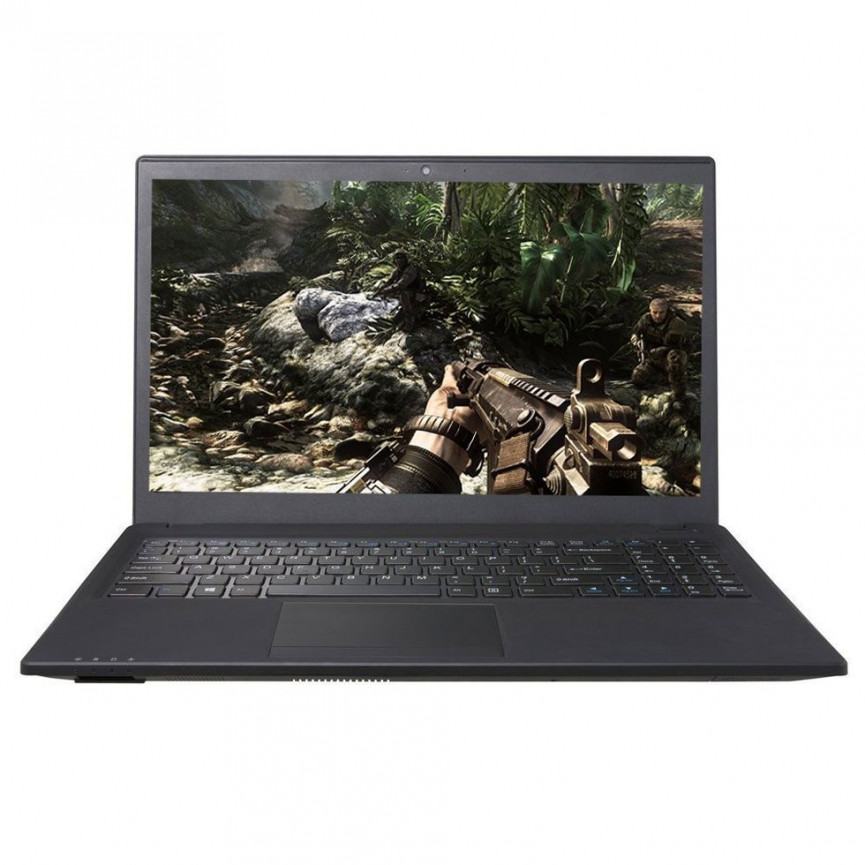 GIGABYTE Q2556N V2 GAMING LAPTOP [£597]
Should you be the sort of person who spends their evening 'pwning noobs' (gamer speak for 'having no girlfriend'), this 8GB RAM device will allow you to do it with aplomb. Quite simply it's one of the best gaming notebooks out there, with a NVIDIA GeForce GT and Intel Core i5 helping blast the action onto a high quality 1366 x 768 screen for those late night capture-the-flag binges. Red Bull sold separately.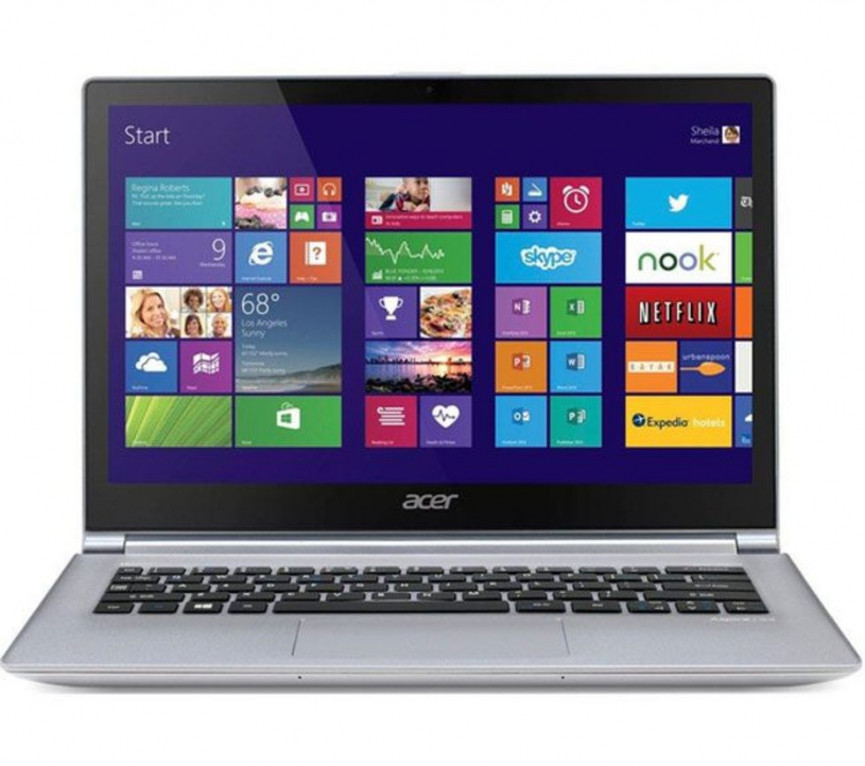 Acer Inspire S3392 [£599.99]
Some laptops tend to overheat badly. Others tend to fail when being used on the move. With the Acer Aspire S3392, armed with Twin Air cooling technology dual-torque hinge and automatic light-sensing keyboard, you'll have a device that stays cool under pressure no matter the occasion. And given the muscle under the hood (Windows 8, intel Core i5 processor, 500GB memory) it's a relative steal.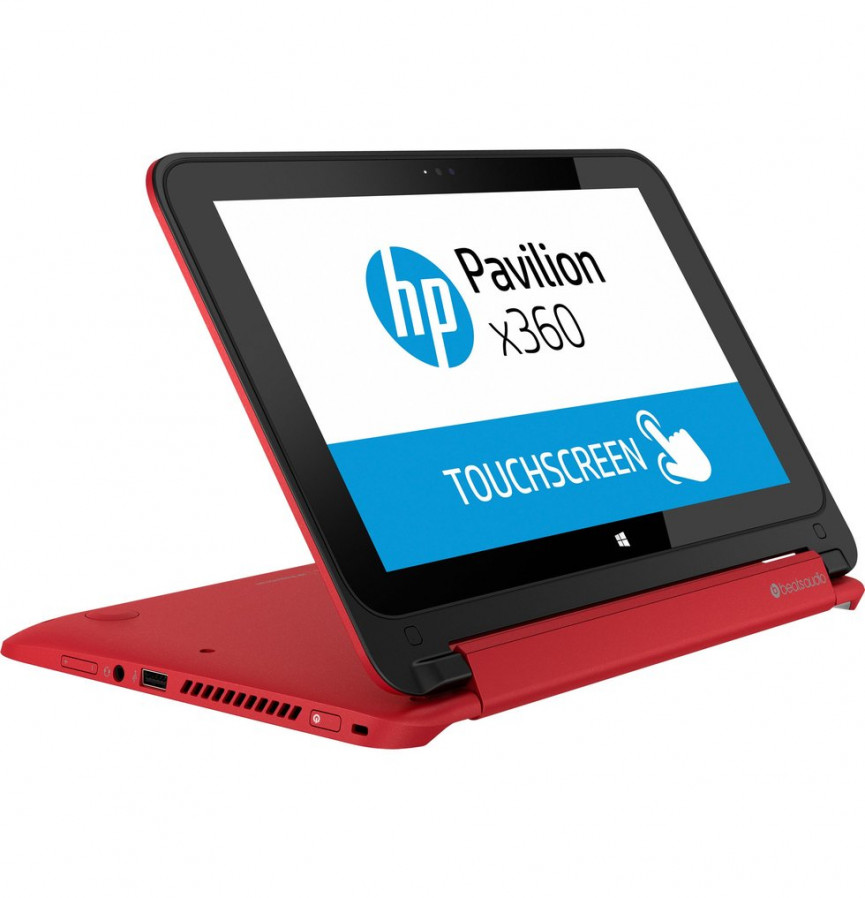 HP PAVILION X360 [£279]
Tablet? Laptop? Whatever you want, really - the beguiling HP Pavilion X360 rotates a 11.6-in HD touch screen full circle, transforming it into whatever you want in a matter of seconds. And while you're guaranteed quick running times thanks to an intel Pentium processor, the deal breaker surely lies in its special Burst mode, offering users an extra kick when it needs it. Where the hell has that feature been hiding all our lives?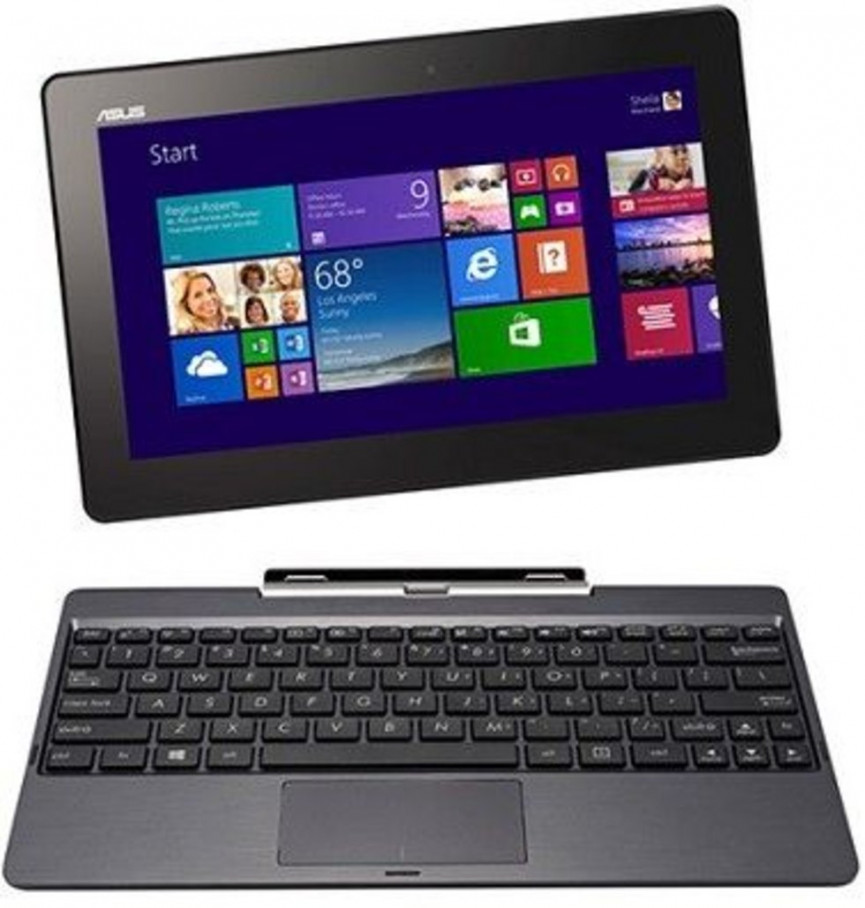 ASUS T200 TRANSFORMER [£315]
Critics were lining up to praise the Asus T100 when it dropped last year, hailing it as the 'best value for money' tablet-cum-notebook on the market. Well believe it or not, the latest model is even more of a bargain, comprising 10.4hrs of battery life, 1366 x 768 HD multi-touch display, 5 mega pixel and 2 mega pixel rear and front cameras. Be it airport loafing or sightseeing hijinks, this ultraportable piece is for the discerning travel addict. It's currently only out in the US but is certainly worth going the extra mile for.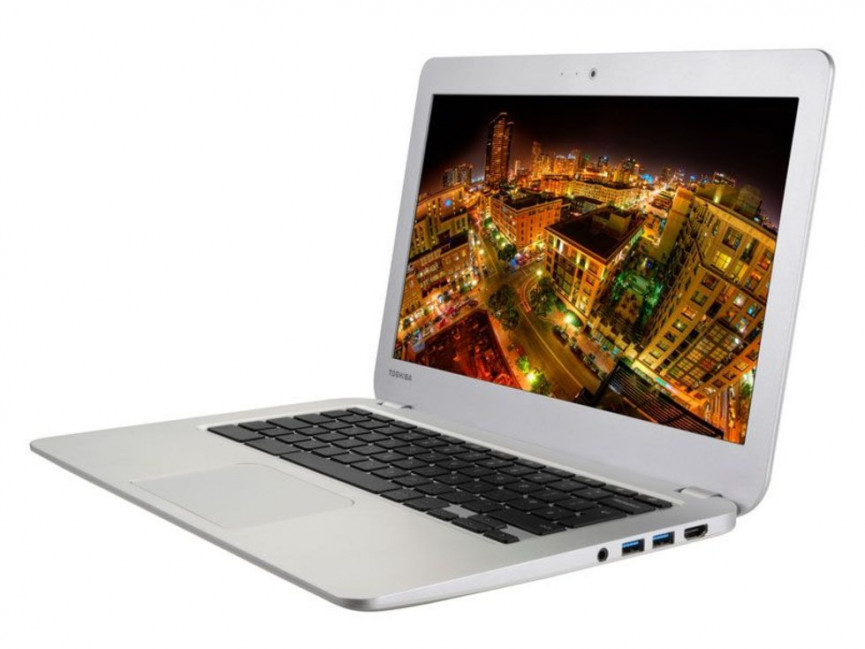 TOSHIBA CHROMEBOOK 2 [£207]
Here's another reason to bow down to the Chromebook: the Toshiba Chromebook 2, arguably the most premium of all. You'll enjoy superb sound quality via Skullcandy-powered speakers, HD webcam for live chats, pleasing wide angle display on a hefty 13.3-in screen and a battery life fat enough to last a whole day raiding the Wi-Fi in your nearest Starbucks.