ShortList is supported by you, our amazing readers. When you click through the links on our site and make a purchase we may earn a commission.
Learn more
Selling a house is something that adults do – so not most of us, as we're still writhing about on the floor watching cartoons. But there are 'some' people that will be selling, or more importantly, buying – it's a tough and expensive decision to stick a tentative foot on the property ladder, but most of us will get there eventually. Eventually.
But what should you look out for when you're buying? Well, the colour blue, it seems. Houses with an abundance of blue are going to be going for a substantially higher price than most other colours. A study conducted by Zillow looked at different colours and different rooms and found that certain combinations lead to damaged roofs – because you'll be paying right through them.
For example, they found that a house with a light blue bathroom would sell at a whopping $5,440 (£4,261) more than expected. A blue kitchen would go over the odds to the tune of $1,809 and a light blue bedroom would nab you $1,856 (£1,417) over the asking price. Blue also extended to the living room ($1,926 / £1,508) and the front door ($1,514 / £1,186).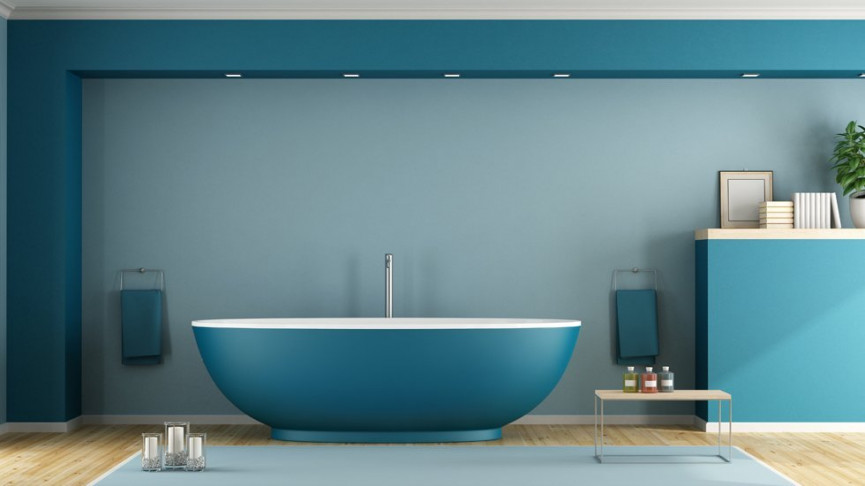 Other colours mentioned seemed to be light brown for your living room ($1,926 / £1,508) and 'greige' (a mix between grey and beige) for the exterior of your pad.
But wwwhhhhhyyy?
Well, marthastewart.com (such a sick website, guys) asked Adore Your Walls founder Liz Lidgett for the reason behind the price spikes. She says:
"I think people connect with the color blue because it's a calming color. People want to feel at ease and comfortable in their own home. Blue certainly evokes those feelings."
On the opposite side of things, you want to steer clear (if you're selling) or seek out (if you're buying) darker colours or style-specific walls. For example, a crib with a terracotta dining room will sell for $2,031 (£1,591) less than it should. Leave colour out of it altogether, and you're even worse off – a white bathroom will wallop your knackers to the scream of $4,035 (£3,160) less than desired. I'd guess that black isn't a great colour for your walls either.
That must be why I got my place for such a bargain. Check out this pic of my bedroom: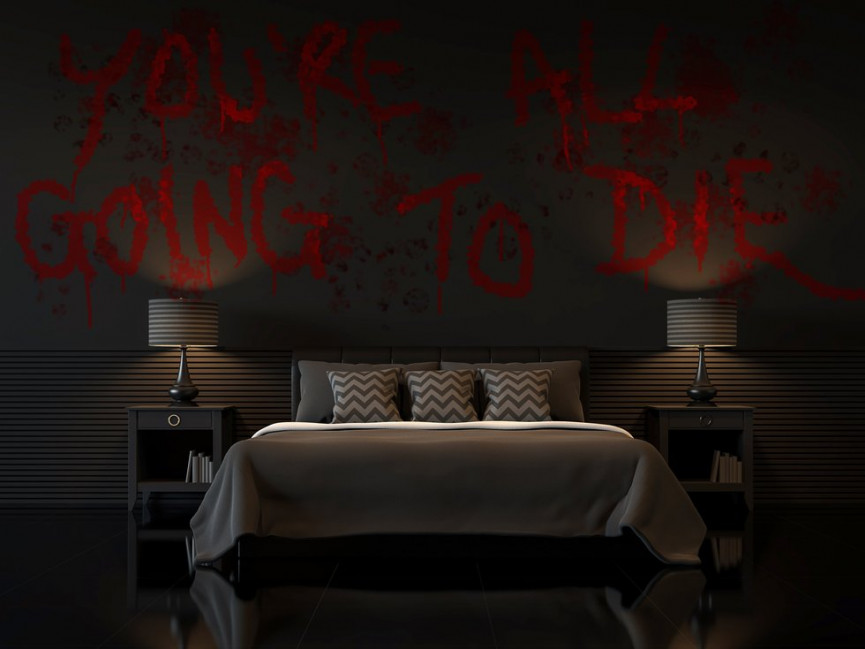 (Images: iStock)
Related Reviews and Shortlists