ShortList is supported by you, our amazing readers. When you click through the links on our site and make a purchase we may earn a commission.
Learn more
Steven Spielberg doesn't think Netflix films should win Oscars
We think you might be backing the wrong horse here Steve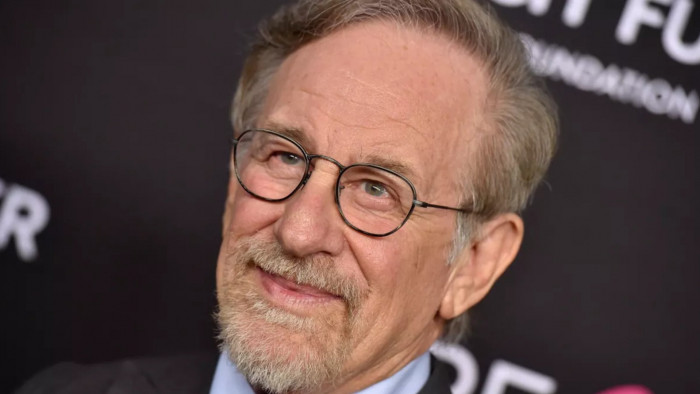 Steven Spielberg, director of, well, almost every decent blockbuster in the latter half of the last century (just don't mention AI) is lobbying to prevent Netflix and other streaming services from being entitled to winning Academy Awards.
This is a bit of a strange move from the director, seeing as Netflix is going from strength to strength, and have produced widely acclaimed shows such as Sex Education, Dumplin' and BoJack Horseman, to name three of many more. Plus they've brought in the biggest names in Hollywood and only seem to be escalating with every release that they announce.
Speaking last year, the Hollywood director said "Once you commit to a television format, you're a TV movie. You certainly, if it's a good show, deserve an Emmy, but not an Oscar. I don't believe films that are just given token qualifications in a couple of theatres for less than a week should qualify for the Academy Award nomination."
He has reportedly now strengthened his stance and is using his position on the board of the Academy Awards to prevent streaming services from being eligible to be considered for any accolades.
Spielberg hasn't come out officially on the matter yet, but his previous comments shed some light on his opinions when it comes to streaming services.
He will face considerable opposition if he does go public with his decision to try to prevent the new wave of filmmakers from winning the top awards in the industry. Netflix spent $13bn in 2018 alone, and many people in the film industry believe that the platform allows for more indie productions to be made, as Hollywood veers towards safer box office choices as time go on.
Films such as Alfonso Cuarón's Roma, which was released on Netflix, won four Academy Awards at this year's ceremony, but also did play in theatres in a limited release. However, this was apparently due to Cuarón's insistence that this should be the case. Should the medium in which a film is released dictate how it should be received?
Director Joe Berlinger said: "I don't think we should try to create some artificial line about what is 'cinematic' by how many theatres the movie has played in, especially when many people have better viewing systems at home than some of the theatres out there and many great pieces of cinema, both scripted and unscripted, enjoy robust film festival life but limited theatrical life because of the subject matter they dare to take on and the absurdly high [marketing and distribution] cost that an average movie must take on now for a pure theatrical release."
Actor Julianne Moore recently spoke out on the clash between the new and old formats, saying: "On the one hand change happens all the time and we adapt. On the other hand there are valid and beautiful ways to view films that are disappearing. I don't like conflict… I think, don't we all want an opportunity to make beautiful things and celebrate them."
Director Ava DuVernay also tweeted her opposition to Spielberg last week:
Is it weird that a director who can be nominated for Oscars is also on the board of governors? That's a debate for another time. But for now, we hope Spielberg is prepared for a considerable backlash if he tries to ban one of the biggest entertainment platforms in the world from the top level.
(Images: Getty)
Related Reviews and Shortlists