ShortList is supported by you, our amazing readers. When you click through the links on our site and make a purchase we may earn a commission.
Learn more
Star Wars: The Rise of Skywalker new poster revealed - and 4 new things we learned
Disney has just dropped some big hints about the final Skywalker saga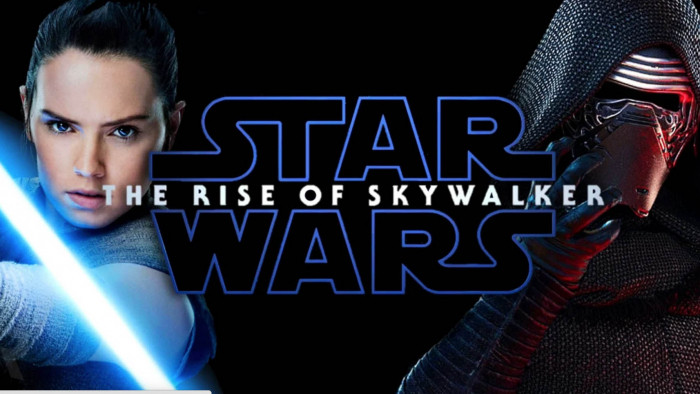 Star Wars: Episode IX - The Rise of Skywalker is pretty much the most anticipated sequel ever, so any new tidbit of news is a huge deal. And we have lots of new news, thanks to the D23 Expo.
It was here that JJ Abrams, Kathleen Kennedy and the rest of the cast took the stage to reveal some new details about the movie.
Here's what we gleaned from the press conference and what to expect from the final film in the Skywalker saga.
1. General Leia Organa is the heart of the story
According to director JJ Abrams, Carrie Fisher's General Leia Organa will be the the heart of The Rise of Skywalker story. This is a massive relief as we were thinking that the unused footage of Carrie Fisher would be sort of shoe-horned into the story (albeit in a sensitive way). But this doesn't seem to be the case, as Abrams believes that the entire story will be linked to Leia.

2. The Emperor is looming large, big time
The expo showed off a fantastic new poster for Rise of Skywalker, which showed Rey Vs Kylo, with a blue and red lighting emanating from their lightsabers. The best thing about it was the framing of them with the Emperor looking over. Scary stuff.

Check out the new poster for Star Wars: #TheRiseOfSkywalker that debuted at #D23Expo. See the film in theaters December 20. pic.twitter.com/FUSZaGQZE6
— Star Wars (@starwars) August 24, 2019
3. Rey's skills have reached Olympic jumper levels
A quick clip of Rise of Skywalker was shown and it appears that Rey can do some pretty crazy backflips, with her dodging an enemy vehicle, lightsaber in hand. If this clip is anything to go by, she is going to be badass in the latest movie.
4. Rey has a new lightsaber that looks very familiar
No, it's not the one you are thinking of. In the footage show, Rey is wearing a black robe and is using a red double-bladed lightsaber, which is similar to the one Darth Maul used in Episode I.
Star Wars: Episode IX - The Rise of Skywalker is out in cinemas 20 December.

Related Reviews and Shortlists