ShortList is now ad free and supported by you, the users. When you buy through the links on our site we may earn a commission.
Learn more
Roast potatoes and burnt toast could put you at risk of cancer, experts find
Potato smiles ain't looking so smiley anymore Ah no. Oh dear. Health officials have just released a public warning regarding the carcinogenic properties of a load of food. And it's food that we actually like to eat. Potato Smiles ain't looking so smiley anymore, kids.
The experts at the Food Standards Agency have warned against cooking starchy food at high temperatures because of a dangerous chemical called acrylamide that forms in some foods when they are cooked above 120C or burnt.
The majority of the foods that they've warned against are starchy ones. The good ones. The beige ones. The kind of food that your Mum would put in the oven on a Wednesday night because the big shop still hasn't been done this week. You know, your Potato Smiles, your Birds Eye waffles, your crispy on the outside but fluffy on the inside roasties. The stalwarts of midweek comfort food don't look so comforting anymore, and skinny fries and crisps are also really bad.
The cancer-causing list also includes, toast, biscuits, crackers, coffee, 'cooked' pizza bases and black olives, whilst the agency suggests that inane forms of cooking like 'boiling, steaming and microwaving' are less likely to cause the compound to form. However, it's only the studies on mice that showed high levels of the compound can cause 'brain damage and cancer', studies on humans have proved 'inconclusive'. So, maybe don't chuck away yesterday's leftover roast potatoes quite yet.
Steve Wearne from the FSA advised that "We're not saying avoid particular foods or groups of foods but vary your diet so you smooth out your risk. We are not saying to people to worry about the occasional piece of food or meal that's overcooked. This is about managing risk across your lifetime." Essentially, having a varied diet is the way to go if you don't want to go too early.
In such uncomfortable times, it's not particularly pleasant for our cherished comfort foods to be labelled as cancerous – something that isn't very comfortable at all. If reports on other humans are inconclusive, I reckon we can stick to oven-cooking our pizzas before whacking them in the steamer.
Latest
Food And Drink
The 20 best gins: from Hendricks to Monkey 47
Food And Drink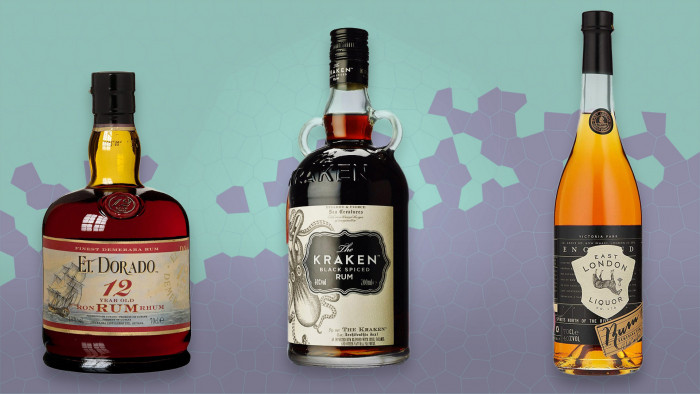 20 best best rums, ranked: all rum brands taste tested
Related Reviews and Shortlists