No one has time for anything anymore, do they? That's why podcasts are so big now – they're a form of entertainment and information that we can enjoy while doing other stuff. On the bus, in the gym, eating dinner – there are podcasts for all occasions, but which are the best? We're put together this guide of some of the best, broken down into sections. Get those headphones in.
History
Loading up your podcast app and typing 'history' in the search bar will bring you up a load of lovely options from the good folk at, amongst others, the History Channel, BBC, HowStuffWorks.com and Dan Carlin. It can be tough to know which to choose.
1. Stuff You Missed In History Class
From the team behind the extraordinarily popular How Stuff Works, Stuff You Missed in History Class is a bright and breezy show that lives up to its title and gives the listener the facts on things we should already know - but almost definitely won't.
Who is it for?
The casual fan. Those who know How Stuff Works will love this podcast, and even if you don't you'll likely enjoy host Holly Frey's calm and informative chat. Even during the interview episodes which are never short of harrowing.
Where should you listen?
Pretty much anywhere. The relaxed style lends itself to all sorts of activity. We like it on a mid-length run. May as well educate your brain at the same time as you punish your body.
2. Dan Carlin's 'Hardcore History'
Delivering history lessons in the manner of an annoyed Uncle who wants another whiskey, Carlin spits his stories with enthusiasm and menace as he breaks down the most complex of historical events.
Who is it for?
Episodes run in excess of three hours and are targeted towards the history fanatic, not the casual listener. Walk into this half-hearted and you'll be sobbing into your tea in no time.
Where should you listen?
Somewhere you can concentrate, e.g. on a long drive. Not recommended for gym trips, runs, leisurely strolls or any kind of exercise. The content is enough to exhaust you on its own.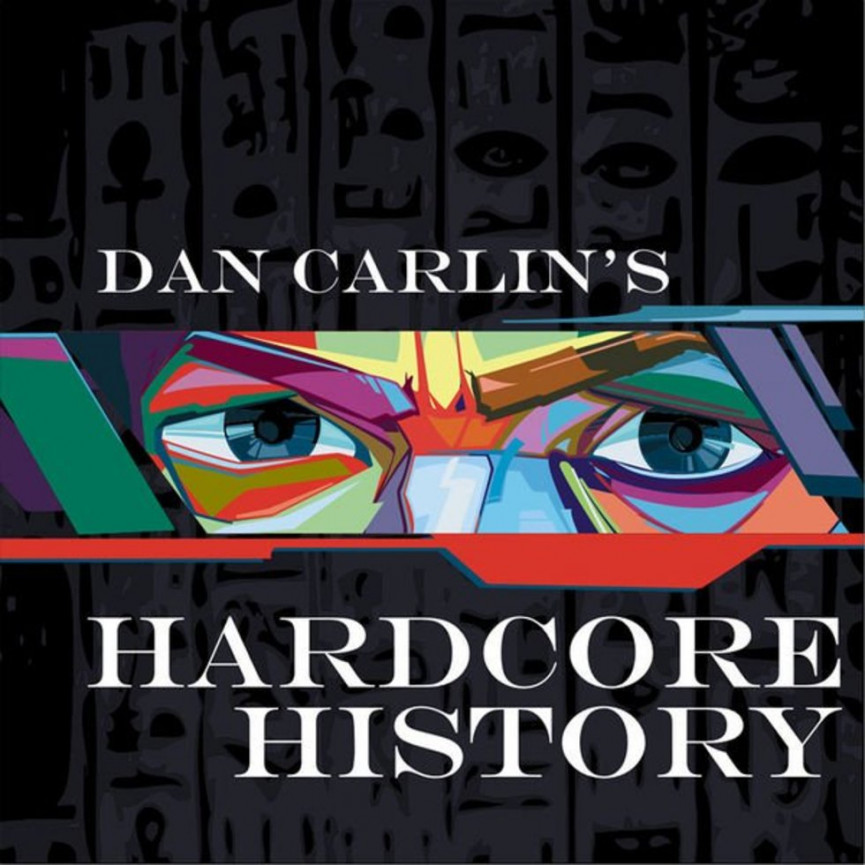 Life coaching
Who wants to be better but can't be bothered to read through Stephen Covey's The 7 Habits of Highly Successful People or Tony Robbins' Awaken the Giant Within? Us too. With these shows you won't need to bother with all those written words, they will be in your ears instead.
3. The Tony Robbins Podcast
From the self-help messiah, The Tony Robbins Podcast is a mix of interviews, excerpts from seminars and guests talking about their favoured methods of 'reaching optimal resourcefulness' (whatever that means).
Who is it for?
Anyone who is aiming to be better in all aspects of their life. The show covers everything from running a business, home life, relationships, overcoming fears.
Where you should listen
Try it on the way to work to turn that damp Tuesday morning into a beautiful day. The positive effect probably won't have run its course until at least 9:05…
4. The Marie Forleo Podcast
Offering quick 5-10-minute episodes of advice on how to make decisions, be more organised, etc. Marie's show is far less intimidating than Tony's – mainly due to the fact Marie doesn't shout everything she says. It also features interviews in longer episodes that are never less than excellent, even if you think you have no interest in the topic.
Who is it for?
People looking to work smarter. Forleo and her guests offer solutions to genuine life problems that can impede us on our road to whichever career we do or would like to do.
Where should you listen?
The commute or walk home at the end of a tough day. The podcast offers very realistic views that will have you grounded in no time.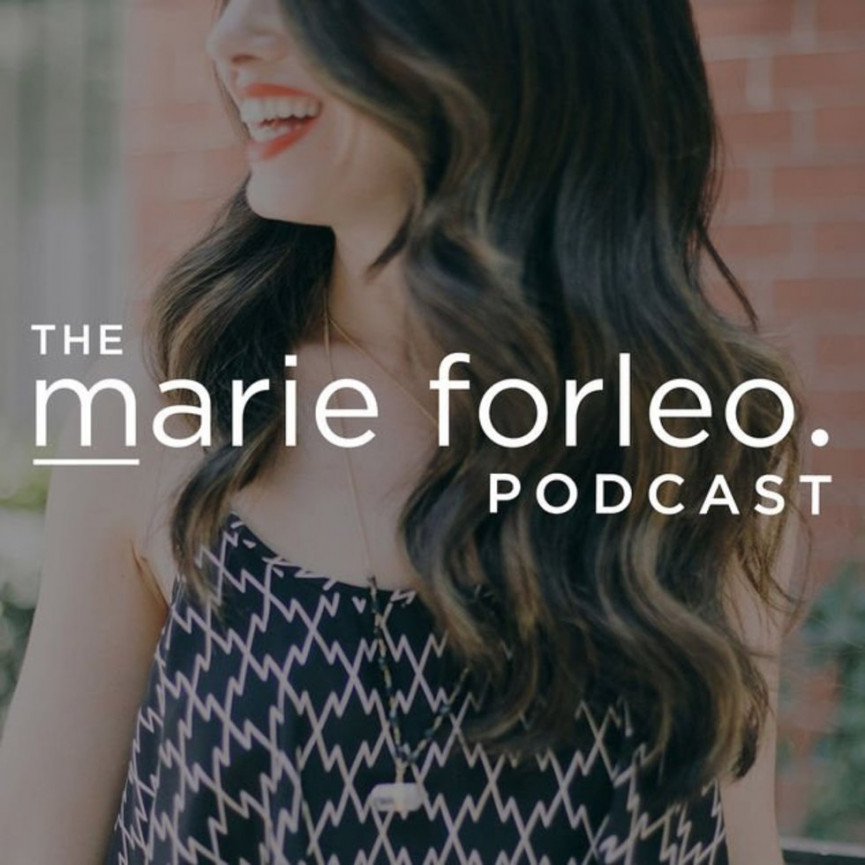 Film
On average, according to the Motion Picture Association of America, there are 600 films produced and released each year in the US alone. No one has time for that many films. Don't worry, though, the BBC have you covered.
5. Kermode and Mayo's Film Review
It seems impossible to find a film podcast that is as complete as the weekly show with Mark Kermode and Simon Mayo. In Kermode there is an authoritative voice from a man who, it appears, has seen every film ever made, and in Mayo you have the perfect host who knows when to contribute and when to guide Kermode into a trademark rant (if you get the chance hunt out the Sex and the City 2 episode. You won't be disappointed).
Who is it for?
Anyone who wishes to keep up with the latest film releases and find out if they are worth a cinema trip. Kermode's views are always informed meaning you'll be able to work out if there is a film worth your money.
Where should you listen?
On the way to the pub. The flow of the episodes mean you won't need to listen to it all in one go.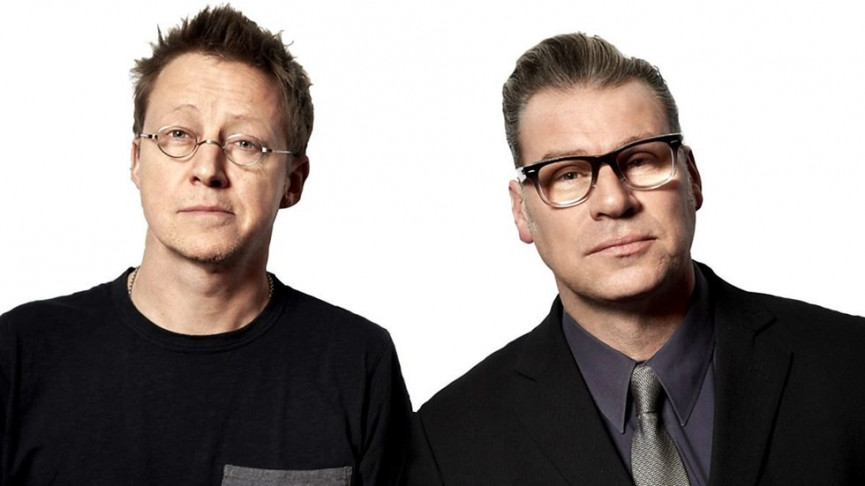 News
Fed up with seeing Huw Edwards and his never-changing face? Sick to the back teeth of Trevor McDonald no longer being on the News at Ten (or News at Half Ten as it is at the moment)? Us too.
6. BBC World Service - Global News Podcast
There is only one pod for all your news needs and this is it.
Released twice daily in the week and once on weekends, the programme is a compact 30 minutes of news from around the world.
Always informative and without any of the presenter trying to look busy when the camera pans to them, the Global News Podcast is the most important thing to come to ears since the creation of the cotton bud.
Who is it for?
Everyone. Download it now.
Where should I listen to it?
Anywhere you can. Perfect for exercising as all of the episodes are the same length making keeping track of your run/cycle/gym times nice and easy.
Tech
Finding out about the newest gadgets and technology is akin to Christmas morning in the excitement stakes. One look at the reaction every time Apple or Samsung decide to throw out a 'new and improved' mobile phone tells us that much. Trouble is, these announcements normally require a PhD to understand what's being said. Not anymore, though.
7. Tech Tent
With Tech Tent the BBC have taken out all of the 'techno-babble' and replaced it with good old simple language in offering a weekly show that features news, reviews and interviews. Hosted by Rory Cellan-Jones it's all you really need to keep your finger on the pulse of gizmos and gadgets.
Who is it for?
Anyone looking to keep on top of the latest technological developments in an informal way. Also handy for impressing mates down the pub.
Where should you listen?
Enjoy it with your Saturday morning coffee and feel good that your weekend has started with a bang.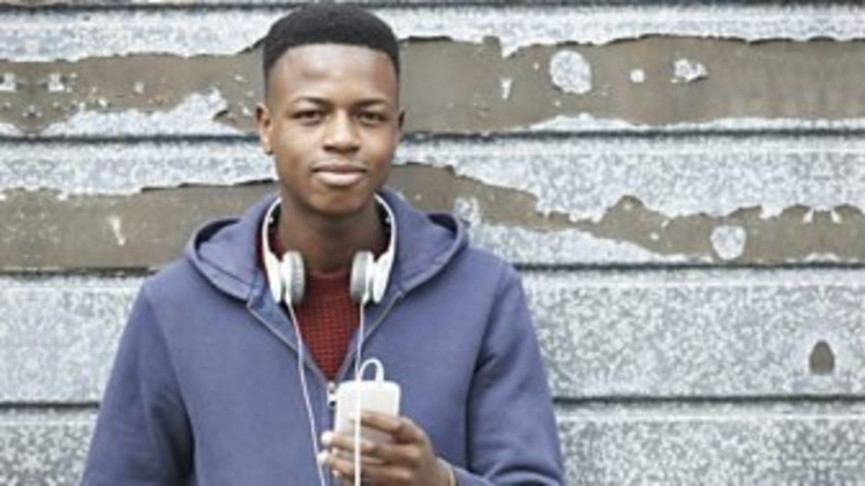 And for everything else
Sometimes all you want is a load of potentially totally useless yet genuinely fascinating information shoved in your brain. These should serve you nicely.
8. Anything you Ever Wanted to Know
Hosted by Jeff Whittington of KERA (a north Texan public radio service) Anything you Ever Wanted to Know gives listeners the opportunity to call, text or fax (possibly) any question they'd like to ask.
Brilliantly pitched, the show is released weekly and is worth 50 minutes of your time. Some of the questions asked and the answers given will genuinely shock.
Who is it for?
It's a crowd pleaser. There is something for everyone in most episodes and Whittington is a very pleasant chair.
Where should you listen?
Chuck it on during a walk and you'll have a lovely time. 
9. Good Job, Brain!
Want to win the pub quiz and be a hero to your mates? Download Good Job, Brain! and that dream will become reality.
Advertised as 'part pub quiz show, part offbeat news, and all awesome' this pod is one of the best for picking up information you can use in real life.
Who is it for?
The trivia fiends among us. It's for everyone who wants that first prize of a £100 bar tab.
Where should you listen?
When having a sneaky after-work pint in the local. You can eye up the competition safe in the knowledge your ears are being filled with the means to beat them.