Pickles are the Taylor Swift of food: beloved by their fans and despised by anyone with a slightly different palate.
We're going to assume you fall into the former camp if you're reading this, so bear with us as we extol the virtues of pickle vodka.
You've had pickles in your deli sandwiches. You've had pickleback shots on nights out. Hell, you've probably spent an afternoon eating pickles straight out the jar.
In fact, you'd probably turn yourself into a pickle and eat yourself if you had the chance.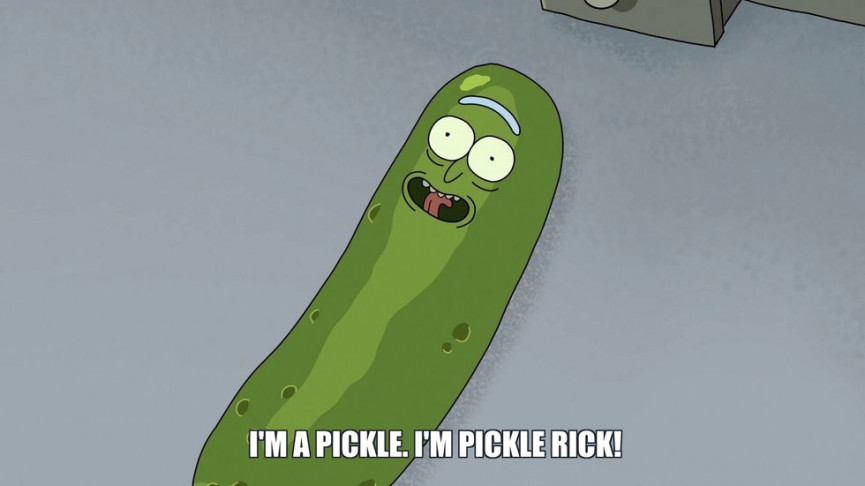 Anyway, let's get back to the reason you're all here: pickle vodka.
It's the creation of Blue Spirits Distilling, who already made a cucumber vodka, but decided to take things one step further.
Delishtook a trip to the distillery, where they were told that drinking the spirit is "like eating a fresh pickle".
Well, a potently alcoholic pickle: it's 120 proof, or 60% ABV, so it's probably not something you want to overdo.
The distillers recommend using it to make a Pickle Martini, which sounds like a natural progression from cocktail onions and a solid alternative for those of you who aren't keen on olives.
Delish also recommends using pickle vodka to make a Pickle Bloody Mary, which we can see working pretty well too.
If you want to get your hands on some of that sweet, sweet pickle vodka, you might have a lengthy trip on your hands: you can buy a 50ml bottle for $12.50 (£9.50), but it looks as though they're only available from the distillery itself, more than 7,000 miles away in Leavenworth, Washington.
I guess you could try making your own.
(Main image: Blue Spirits Distilling)