ShortList is supported by you, our amazing readers. When you click through the links on our site and make a purchase we may earn a commission.
Learn more
Ouch! Netflix hikes prices again and it's not good news for streamers
Price hikes are happening now for Netflix users...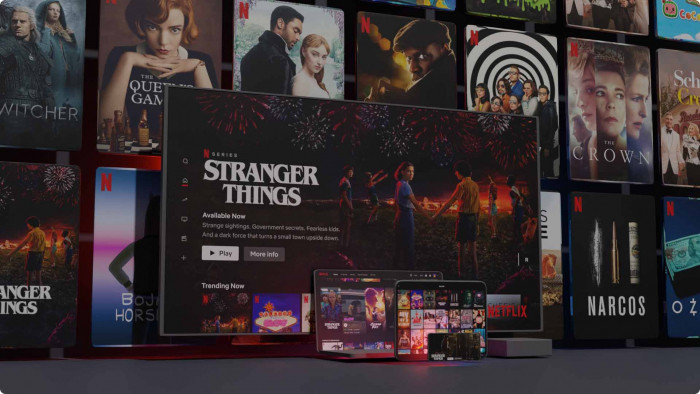 Streaming giant Netflix has announced a series of price rises, which will mean those who are on the Basic or Premium plan will be paying more as of today.
Netflix has revealed the price rises are coming in with immediate effect and sees bills rise by more than 10 per cent.
This price rise was rumored, given Netflix has been trying to come up with new ways to make money of late. The good news, for the company at least, is that subscribers are 70% in this quarter (5.9 million new subscribers) and it has seen success with its ad-funded streaming tier.
It has also managed to plug the password sharing leak, thanks to new initiatives across the world to crackdown on this.
Money, wise its revenue is a jaw dropping $8.5 billion. Still, it's the loyal streamers who are now paying extra for stuff to stream.
"While we mostly paused price increases as we rolled out paid sharing, our overall approach remains the same — a range of prices and plans to meet a wide range of needs, and as we deliver more value to our members, we occasionally ask them to pay a bit more," says Netflix in its letter to shareholders.

Netflix price hikes, revealed
The reality of this is as follows: the prices for the basic plan - this is the lowest ad-free tier plan that's not available to new members - will increase from $9.99 to $11.99.
Those on the he premium plan, which offer 4K and downloads across six devices, increases from $19.99 to $22.99.
A slither of good news is that the ad-supported $6.99 plan stays the same, as does the standard plan - that's still $15.49.
UK-wise, the numbers are as follows: The basic plan is now £7.99 (and not available to new subs) and premium is increasing to £17.99. A quick calculation and this makes Netflix Premium £215.88 a year.
In the UK, a TV Licence (which covers all BBC content from TV, radio and online) is £159 a year so if you have just these two things then you are essentially paying a quid a day for your media consumption, or £374.88.
Given many will be juggling myriad streaming services, though, this bill is certain to go up.
Are you going to pay more? Here are the best Netflix shows to help you decide if it's worth it.
Related Reviews and Shortlists