ShortList is supported by you, our amazing readers. When you click through the links on our site and make a purchase we may earn a commission.
Learn more
One of the year's most controversial hits is heading to Prime Video
This thriller thrilled the box office and now it's coming to Prime Video...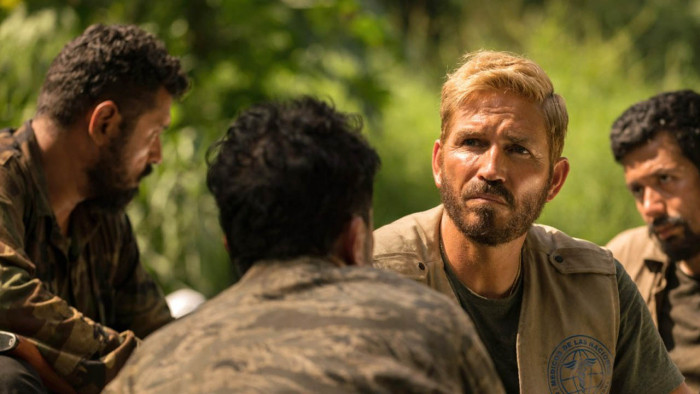 One of the most controversial films of 2023 is coming to Prime Video before the end of the year.
This is according to Variety, which reckons Sound Of Freedom - a movie that's currently in the top 10 box office of the year - will be heading to the streamer, after a hefty bidding war.

Not everyone would guess Sound of Freedom is as controversial as it is from a watch, though, without knowing the circumstances.
The film is a thriller, in which an ex Homeland Security worker, played by Jim Caviezel, attempts to rescue a child from people traffickers. It's based on a real-world character, Tim Ballard.
However, Sound of Freedom was taken up by the QAnon crowd and folks in the US who identify as right-wing, which propelled it to earn more than $240 million worldwide.
Freedom fighters
Donald Trump held screenings of the film, and fans were urged to buy more tickets even after seeing the thing, as Empire addressed in its three-star review.
It described a "nakedly manipulative mid-credits scene in which Caviezel addresses the camera and claims the best way to end child slavery is to buy as many tickets for Sound Of Freedom as possible."
With an initial production budget of $20 million, the film is already well into a boatload of profit. It was the first independent film to top $100 million in the US and Canada since the pandemic.
Sound of Freedom was directed by Alejandro Monteverde, who also directed faith-based drama Little Boy.
Rotten Tomatoes's enjoyable summary gives you an idea of some of the impetus behind Monteverde's film-making.
"Well-meaning but manipulative on a horrifically misguided scale, Little Boy is the rare faith-based film that many viewers may find legitimately offensive," it reads.
His next film is due in March 2024, Carbrini, the story of an Catholic woman who leads a religious mission to New York.
Just like Sound of Freedom, it's an Angel Studios release. Angel Studios produces religious-themed movies and TV shows that, in the company's own words, "amplify light."
Sound of Freedom will be available to stream on Prime Video on December 26 in the US, although we're yet to hear about plans for other countries.
Related Reviews and Shortlists