ShortList is supported by you, our amazing readers. When you click through the links on our site and make a purchase we may earn a commission.
Learn more
We all start somewhere – and for Drake, famously, that was at the bottom.
And now we have solid evidence of that, in a note by the rapper now on sale for nearly £6000. 
Written when he was a child, the note promises his mum that he'll tidy his room in exchange for lifts in the morning – a request we're guessing he probably doesn't have now he's one of the world's richest and most famous rappers.
 "In order to receive 8.15am rides this week - room must be clean + bathroom must be clean AS PROMISED FRI JAN. 18th!!!," the note reads, proving that celebrities really are like the rest of us (or were before they hit the big time, anyway).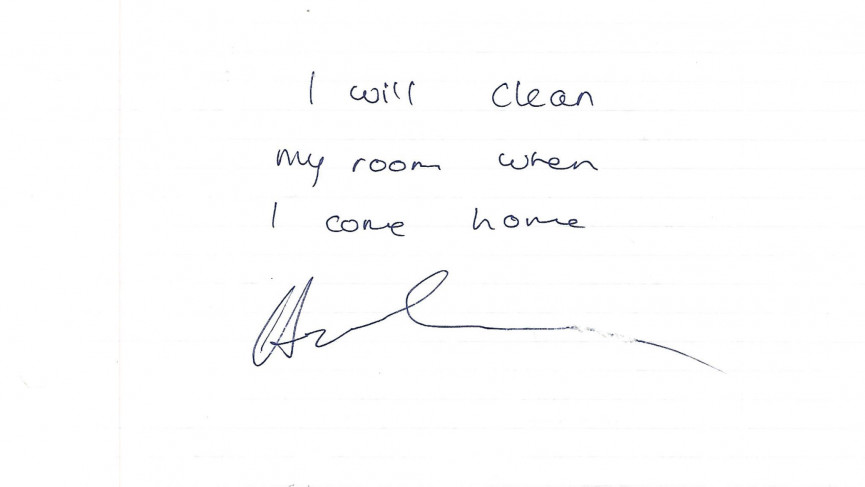 Another note lists his hopes and aspirations – plenty of which he's easily ticked off. 
"Aubrey sings, raps and acts," the note reads. "Passion for music…".
"Dad was in a blues band and when allowed, I would watch him play and sometimes get up and sing," he continues. My idols are B.I.G. Michael Jackson, Will Smith, R Kelly, Jay Z, Lil Bow Wow, Usher and Al Green". Safe to say he's reached those dizzying heights himself now.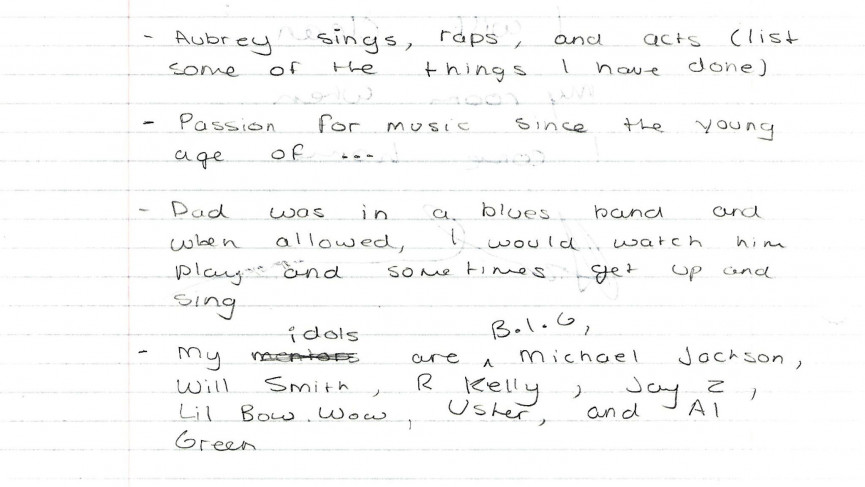 If you want to get your hands on the notes, they're being sold by Moments in Time, a memorabilia company based in the US.
But it'll cost you – Drake's note to his mother is going for $7,500 (or around £5,700). 
If you're not a Drake fan, don't despair – there's plenty more memorabilia for you to choose from. 
The website also has documents on sale related to The Beatles, Obama, Babe Ruth and even Roosevelt – so there's always something you can spend a ludicrous amount of money. Phew. 
Image: Getty
Related Reviews and Shortlists