ShortList is supported by you, our amazing readers. When you click through the links on our site and make a purchase we may earn a commission.
Learn more
New Terminator film is a "direct sequel" to Terminator 2, says James Cameron
Cameron tells us about his Dark Fate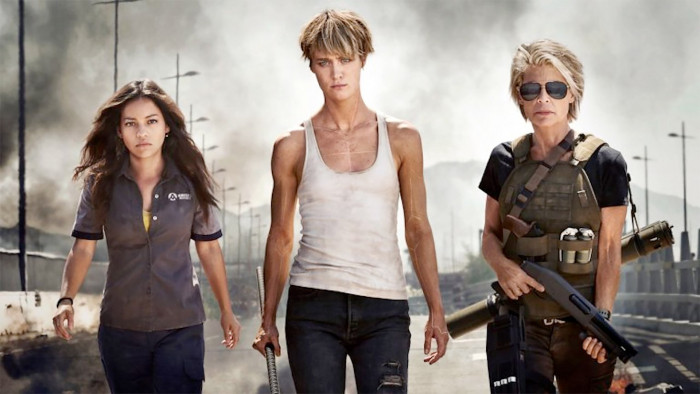 The first few Terminator films were undeniable classics. Arnie fixing his eye in the mirror, Sarah Connor in her famous tank top get-up escaping from the hospital, the now ubiquitous "I'll be back"... they certainly weren't short of iconic scenes, were they?
But then they sort of fell off a cliff. With James Cameron out of the picture, the next three films were, in polite terms, not exactly critically acclaimed, and they currently sit at 69%, 33% and 25% on Rotten Tomatoes. It's a far cry from the 100% the first film got.
But a new interview with the director should give us hope – because he says the upcoming Terminator: Dark Fate film is a "direct sequel" to the second film.
According to a (now pulled) interview with Cameron, who's on board as producer, the newest film, Terminator: Dark Fate, is a "direct sequel to Terminator 2... the third film in a series, if you will".
"We'll be continuing with Sarah's story, John's story, and the T-800 returns -- a different T-800 with a very different role to play than what we've seen before," he said.
"I think, tonally, what makes this a direct sequel to 'T1' and 'T2' is as much about the tone as it is about the narrative," he continued. "It's R rated, it's grim, it's gritty, it's fast, it's intense, it's linear. The whole story takes place in 36 hours."
"It's not this kind of grandiose, complex story. It's just very focused on the characters, it's very now, it's very present and it's just a fast white-knuckle ride."
What else do we know about the production? Well, original Sarah Connor portrayer Linda Hamilton is on-board, for one. And the plot mirrors the earlier films in its simplicity – no complex plotlines, just a single story featuring one character chasing another. The story, unlike the last few films, was created by Cameron.
As for the team behind it? It's directed by Tim Miller, who directed 2016's Deadpool and is also acting as executive producer on the new (and already pretty maligned) Sonic the Hedgehog movie.
David Goyer is head writer – he worked on the Blade trilogy, The Dark Knight trilogy and Batman vs Superman.
Terminator: Dark Fate is out on November 1st – so we can judge whether it's a worthy follow up then.

Related: best movies of the 90s

Related Reviews and Shortlists