ShortList is supported by you, our amazing readers. When you click through the links on our site and make a purchase we may earn a commission.
Learn more
Netflix's The Fall of The House Of Usher trailer lands - and it's a must watch
Mike Flanagan's Netflix reign of terror continues in October...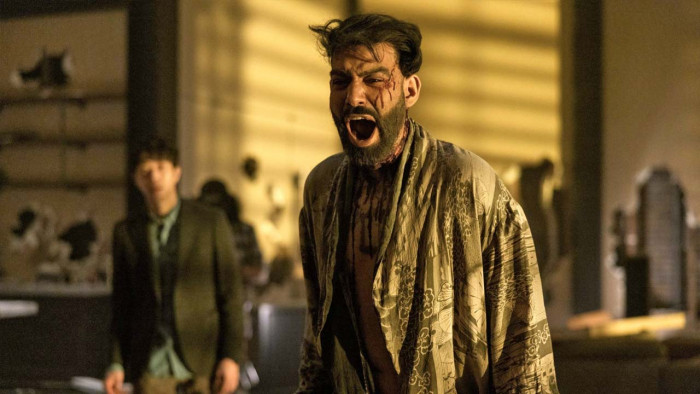 A trailer for Netflix's The Fall of the House of Usher has dropped, and it's 2 minutes 44 seconds of being straight-up pelted with horror-goo goodness.
Not up to speed with The Fall of the House of Usher? It's a return of one of the best combos the Netflix library has to offer: horror plus Mike Flanagan.
He is the creator of Netflix horror mini series The Haunting of Hill House, The Haunting of Bly Manor and Midnight Mass. The House of Usher looks to continue this lineage, and we're all here for it. Here's the trailer:
The series is loosely based on Edgar Allen Poe's short story 1839 short story The Fall of the House of Usher, but puts a "fresh, freaky twist on it, as well as infusing it with references to many of Poe's other classic tales," according to Netflix's Tudum site.
The show also stars a bunch of familiar faces from Flanagan's other recent works.
The Fall of the House of Usher cast
There's Henry Thomas as Frederick Usher, Rahul Kohli as Napoleon Usher and Kate Siegel as Camille L'Espanaye. Siegel has starred in all three of Flanagan's Netflix horror mini series, as has returning star Carla Gugino.
Some big new names make their Flanaganiverse debut in The Fall of the House of User too, including Star Wars veteran Mark Hamill and Oscar-nominee Mary McDonnell.
This time around Mike Flanagan is to share directing duties with Michael Fimognari, who was cinematographer on The Haunting of Hill house and directed two episodes of 2022 Flangan-created show The Midnight Club.
In the story of the show, the children of company CEO Roderick Usher, played by Bruce Greenwood, start to die in mysterious and quite horrible fashion. That's all we'll saw for now. You don't want a show like this spoiled.
"It's batshit crazy in the best possible way," says star Carla Gugino.
The Fall of the House of Usher is out on Netflix on October 12. That gives you time to check up on the three existing Flanagan horror mini series if you haven't seen them yet.
Related Reviews and Shortlists