ShortList is supported by you, our amazing readers. When you click through the links on our site and make a purchase we may earn a commission.
Learn more
Netflix's new number one movie is a spin-off of one of its most exciting shows
If you are after action, then this is the movie for you.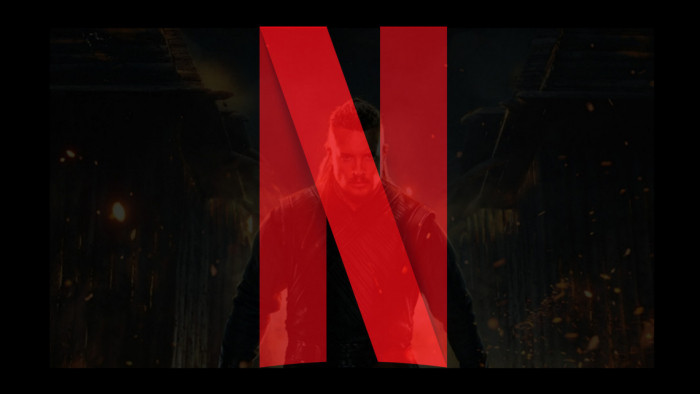 Netflix has a new number one movie and it's based on one of its biggest TV show hits.
The Last Kingdom may not be getting a sixth season, but Netflix has given fans another hit of its medieval-themed action in spin-off movie The Last Kingdom: Seven Kings Must Die.
A feature-length sequel to the show, it sees Uhtred of Bebbanburg drawn into a conflict over who will take the throne as the King of England, while invading Vikings enter stage left to further cause problems.
That's enough potential spoilers for now. The Last Kingdom: Seven Kings Must Die clocks in at one hour 51 minutes, the equivalent of two episodes of the regular show jammed together.
However, one of the more reassuring elements of the critical reception to the film is the reviews don't seem to suggest this feels like a televisual format stretched out. Or that it's just two final episodes stapled together.
The Last Kingdom: Seven Kings Must Die has instead been praised for its good-looking action scenes, effects and stunts.
New to The Last Kingdom? This probably isn't the best place to start, as it does share key characters with the show, and is made for the fans.
What is The Last Kingdom: Seven Kings Must Die? The Last Kingdom: Seven Kings Must Die was announced way back in 2021, between the airing dates for season four and season five of the main show.
The Last Kingdom was initially developed by the BBC, and its first season was broadcast in 2015. It became a Netflix co-production in season two, and was then acquired by the streamer, which produced the last three seasons.
It bucked the trend for a series of this genre, by having a rather humble budget — at least in its first season. The Last Kingdom season one was reportedly made for $10 million, similar to the cost of some single episodes of Game of Thrones.
Sadly we don't have any other figures for the later series' cost, or the production budget of The Last Kingdom: Seven Kings Must Die.
However, we do know that it never quite achieved the critical mass of a rival like Vikings. That show's sequel, Vikings: Valhalla, was released just a couple of weeks before season five of The Last Kingdom. Vikings soundly beat it in Netflix's viewing figures chart with a weekly peak of 113 million hours, to The Last Kingdom's 63.5 million.
Still, in an era of Netflix cancellations it's nice to see lauded show that, to some, didn't quite get the attention it deserved still have a satisfying coda.
And you can't get much more satisfying than hitting the number one spot, which is exactly what it has done according to FlixPatrol.
Related Reviews and Shortlists