ShortList is supported by you, our amazing readers. When you click through the links on our site and make a purchase we may earn a commission.
Learn more
Netflix's latest Oscar contender gets its first teaser trailer
The follow-up to A Star is Born is coming to Netflix later this year...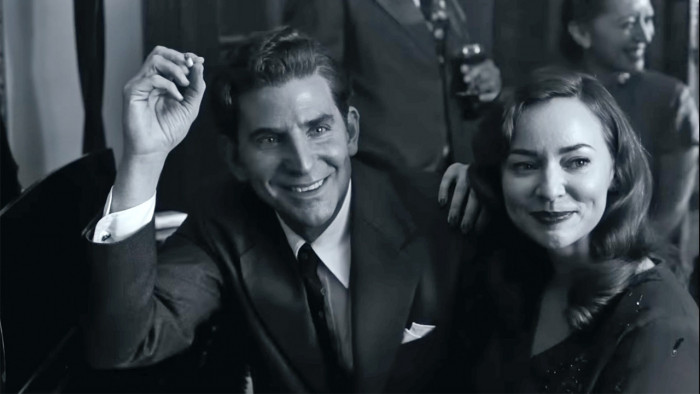 Netflix has released a trailer for what could be one of its best original movies of the year, Maestro.
OK, one of the best Netflix films of the year if you're into this kind of swooning biopic.
Maestro tells the life of famous conductor Leonard Bernstein. It's Bradley Cooper's directorial follow-up to 2018's rather brilliant A Star is Born, and sees him don prosthetic nose and chin attachments to look more like the real Bernstein.
The trailer suggests a good chunk of the film, depicting Bernstein's earlier years, will be in black and white. Scenes in which there's a good deal of salt and pepper in his hair are in full colour.
Netflix's trailer also focuses largely on the relationship between Bernstein and his wife Felicia Montealegre, played by Carey Mulligan.
However, spoiler alert, Bernstein had affairs with men and women during his life, which is unlikely to be glossed over by the film. His sexuality appears to be the film's main theme, if anything. Matt Bomer is set to play Bernstein's lover.
Other key castings include Sarah Silverman as Bernstein's sister Shirley, and Michael Urie as his musical collaborator Jerome Robbins.
Maestro filming began in May 2022, and was confirmed as a Netflix production way back in January 2020.
At that point Cooper was on-board as star and director, while Carey Mulligan's role was confirmed later that year in September 2020.
Maetro is set to premier at the Venice Film Festival, which kicks off on August 30, before hitting cinemas in November. It will then head to streaming on December 20, just in time for those languorous afternoons between Christmas and New Year.
This timing has more to do with the Oscars, though. November 18 is the deadline for submissions for next year's Academy Awards.
Bradley Cooper's directorial debut A Star is Born was nominated for Best Picture among its impressive eight 2019 Academy Awards nominations, and it came away with just Best Song. This was the year Green Book won Best Picture.
A Star is Born was also a massive commercial success, grossing $436 million from a production budget of just $36 million.
Maestro is definitely one to watch out for later this year.
Related Reviews and Shortlists